Duke Energy complaints
424
Duke Energy
-
Power surges and power blios
I have contacted Duke Energy quite a few times over the last 15 years to complain about power surges and flickering lights with no decisive resolution! The technicians sent out over the years have either admitted to occasional power blips because of reconditioning of lines or tried to state its our house fuse box. A paid, licensed electrician confirmed that not only is our decades old fuse box up-to-date but its comparable to modern use! I an sick of replacing bulbs, paying hundreds of dollars on air conditioning circuit boards and resetting all my electronics every time there is a blip, surge or brown out! The organization knows the issue is down the street at a hub and after significant rain the hub shorts out!
Desired outcome: Fix hub and quit allowing surges and blips to impact the same residence because you are a power management organization so manage the power!
Duke Energy
-
Name change on account discrepancies
Account number 910069575215 @ 1265 Apley Cir until 108 Apopka Fl 32703. Account should be under Hilda Lebron and was never closed. There was another name put on account mistakenly. As per the Wellington apartment management office, a new tenant's name was put on my mother's account but not on their apartment leaving management to pay the bill on that other unit and my mother to pay a bill that doesn't have her name on it. When I called office to rectify the problem, my mother Hilda Lebron was in the hospital and gave me authority to contact you verbally on phone for assistance but the staff including the supervisors would not work to solve the problem. They wanted to talk to my mother no matter the authorization but was barely able to talk because she is on IV and oxygen. There was no sympathy for her condition. I explained everything to them but still got no where. Towards the end, the last supervisor just hung up on me. I want an investigation and reprimands. My contact is Othoniel Lebron 8457022350
Desired outcome: Problem to be rectified and Investigation/reprimand
This review was chosen algorithmically as the most valued customer feedback.
I have 3 lights and I have been being billed for 5 lights and all at different amounts. I called in for clarity why am I paying different amounts and to no avail a week later the issues is still not resolved. You only get 2 chances to exhaust the opportunity to continue on budget billing and I have exhausted 1 time already. Now my bill is due by May 09,2022...
Read full review
This review was chosen algorithmically as the most valued customer feedback.
My February billed usage more than tripled according to Duke. However, I never changed my thermostat, my home has been serviced and nothing has changed. I am very conservative in heating/air and electrical use. I knew there was no way my bill could have risen this high. When I called, I was told, "Well there was a cold snap." Not in Kinston NC to have made...
Read full review
This review was chosen algorithmically as the most valued customer feedback.
I'm a solar power homeowner. So I have a dual meter that sends and receives power. I am billed monthly and my bill shows my energy consumption as a billed line item. It then also includes my energy produced as a "billed" line item in the form of credits applied. Since my solar power system was sized to match my consumption (installers said I'd have no bill...
Read full review
Duke Energy
-
Need easement released
I have been dealing with City of Greensboro, NC since September 2021 to have an easement at rear of property removed so as to erect a garage at 622 Mobile Street 27406 (Southmont sub-division). They state that the holdup is due to a change in Dukes' procedure or process of removal. Can you help? The price of building materials is quickly rising.

William Moser

336 362 7326

[email protected]
Duke Energy
-
Average Billing form.
The idiot (s) who designed your billing form for the Average Billing Plan customer should be fired! It is full of useless information, but, unlike the previous form, does not tell whether I am ahead or behind on the credits. The previous form listed that clearly and is missed. Go back to the old form, or at least add a simple line that indicates credit or deficit.
Desired outcome: Revert to old form or add a line stating credit or deficit for that month.
Duke Energy
-
Tree trimming
In December Asplundh Tree was on my property to trim some trees.

The operator of a truck that was here to chip trees decided that rather than back out of the property he'd just turn the truck aroung by driving on my lawn. He ended up stuck and made a mess out of my lawn.

The supervisor, Shane Fisher, 864-361-0086, was out to access the damage and said he'd be back to repair the lawn. Never came back and does not return my calls.

Additionally, I had to clean up the cigarette buts, candy wrappers and empty chewing tobacco can left behind.

What's most disappointing is that Mr Fisher made a point of explaining to me in detail how he was going to fix this and how much he was concerned about his people doing a quality job.
Desired outcome: Please repair my lawn
Duke Energy
-
Electric
After believing we scheduled the termination of our service. We continued to be charged. Four phone calls later and 11 extra days of being charged. I believe termination has taken place. All I have is their word that it has taken place. On my last call, 3 people later and 1 hour and 20 minutes. Not 1 time did they say SORRY for the inconvenience or misunderstanding. All I got was "I can't help you". Thanks for the shitty service.
Desired outcome: To be understood completely. For my 12 shitty dollars back...It could have went like this...I am sorry for the misunderstanding. We will adjust your final payment by 12 dollars and stop charging you.
Duke Energy
-
Power outages
I live in Dunedin, my neighborhood has lost power 3 times in less than 1 month. January 14th around 3:30 pm, January 26 around 2:35 pm and today February 10th at 11:15 am. The first 2 times we lost power many of my neighbors across the street got power back within a couple hours. The rest of us had to wait until 7:45 pm and 7:40 pm respectively. After the second outage I was told it was a bad cable and they would replace it. They need to expedite that work order. Duke just raised rates last month, it seems all we got out of it was an unreliable energy company.
Desired outcome: Replace the cable
Duke Energy
-
Getting service connected
My husband and I are seniors we have a pc of property at 331 horning drive Odon Indiana 47562 we have had this property for 8 months and still the local duke energy has not been able to connect us to electricity because of nasty neighbors Could someone please figure out how to get us electricity we are having a home delivered in 2 months and they will not deliver it if we do not have electricity I would expect a company as big as duke energy to be able to get this done by now. I have called 3 different numbers today for duke energy and talk to 6 people and have gotten disconnected all 6 times with no return phone calls.
Desired outcome: To get this done as soon as possible so our home can be delivered
Duke Energy
-
Residential Service and Southern Cross
Southern Cross has come out and replaced and inspected my electric meters.
Southern Cross has come out and replaced and inspected my gas meter.
They now are leaving notes on my door when I'm at work indicating they want in to inspect all of the pipes. The number on the card never answers and the mail box it full. When I call Duke Energy I am placed on hold and after 30 minutes I am then disconnected. The time that I did get thru to Duke the representative transferred me to Southern Cross which said this line no longer in service. I've spent over three hours on multiple days on hold never speaking to a person. There is no way to contact Duke Energy or Southern Cross. Southern Cross is hitting up Duke Energy for lots of extras and fee's.
513-432-5893 try it. 800-544-6900 on hold for ever. Then just transfer you to Southern Cross and line no longer in service. They now want to disconnect my service after 32 years because I won't contact them.
Desired outcome: Be able to speak to a representative
Duke Energy
-
Fraudulent overpayment
I stupidly fell for the fixed bill program offered in January 2021 and signed up for it. I was told at that time that my fixed basic charge would be $85 based on my average of the previous year. I trusted that it was correct. My mistake. My average usage cost for 2020 was $76, not $85. My average cost for 2021 was $80. So I have been paying $5 more per month than I should have from January to December 2021. I called customer service to cancel the fixed bill program and asked to have the overage I had paid of $40 credited to my account. I was told that it would not be credited, but if I had owed money, I would have had to pay that! How fair is that?! As it stands Duke Energy took the $40 overpayment for themselves. Duke Energy has stolen $40 from me through fraudulent means and I want it credited to my account.
Desired outcome: I want my overpayment of $40 credited to my account.
Duke Energy
-
Tree trimming
On December 11, I turned in the following complaint. As of December 15, nothing hass been done.

On 12-9-21 Ashplundh trimmed some cypress trees in the back of my house. I was very dissatisfied with their work.

1) As it got later in the day, they started to drag up and leave the job site. My wife saw them walk over a pile of limbs and she asked them if they were going to pick them up. They said that they were not thru and would be back in the morning. They never showed up on 12-10. Upon further inspection, there are several limbs that were cut still in the cypress trees. One is hanging on the telephone line coming to the house.
2) A glass sculpture was mounted to a metal support that was fastened to the ground to keep it from tipping over. They broke it from the metal support trying to relocate it. I am going to have to wait till warmer weather to mix epoxy and repair it.
3) On the swing frame you will see there were 4 solar lights. They removed two solar lights on the left side. I finally found them on the ground to the right of the swing. The bamboo chimes over the left side of the swing was also on the left side of the swing frame. They had removed them and not replaced them when they were done
4) There was a bench that the back of it was against two trees that was not where they were cutting that was moved.

From all of this, I can only surmise that the people at Ashplundh, including their supervision, are used to their mother following along behind them straightening their mess. I can also assume that they do not have any pride in their work. Could this be because the people that hire them do not require follow up reviews?
Desired outcome: No action has been taken for the cut tree limbs.
Would like the cut limbs removed from my property. Ashplundh has been working in the neighborhood . No reason they can't pick them up.
Duke Energy
-
Tree trimming
On Wednesday Dec.8 2021 your tree trimmers breached my driveway gate walking around it and completely massacred my very healthy old growth trees cutting 2 down they claimed were dead. The most inept destructive morons ever. I had a professional do my trimming about 3 weeks before they showed up and there were no limbs at all that were in the way of the power lines. They cut down 2 healthy trees and the remaining one may very well die due to the hack job. I want an expert to come out and assess the damage. I would hate to file a lawsuit for damages, but I am so upset that if your company does not compensate me by removing the trunks and planting replacement large trees I will. Sincerely homeowner Gwendolyn Isaac
Desired outcome: Removing the trunks and tree replacement and an expert assessment of the future health of the one left that they removed almost all limbs to the top leaving a tall trunk
Duke Energy
-
Customer Service
You've changed your system. I have a business account. I was enrolled in paperless billing which the system does not presently recognize.
I've tried to opt out and then in again but the system insists on charging me $8.50 after stating all of my information.
I have waited up to 90 minutes to get an agent on the line on 12/6 and 12/7, each call and then gave up or was disconnected.
Finally at 8:24 on 12/8, London answered the phone and understood my dilemma and after discussing this with the understanding that she was to connect me with internet services, she spent extra time to summarize our conversation. I was then connected with Anthony with whom I was disconnected.
I called back and got London again. I advised her that I would like to pay this month's bill through her, then for further billing, either mail the check in or have it sent by my bank on their monthly system since Duke's system is gravely disorganized and confused. She then stated that she would have to charge me the $8.50, would not be able to excuse the charge, and if I have the check sent, she would not be able to advise that the check would be sent with today's (12/8) date.
I've tried to call an executive customer service number however it seems that Duke does not offer any consideration to their business customers,
therefore this leaves me no choice but to call again and enroll HOWEVER as soon as I do, I am un-enrolling because I realize I cannot trust or depend on Duke Energy in the future.
What a waste of time for a business customer!
Desired outcome: A call from Duke apologizing and some credit due to my loss of time!
Duke Energy
-
Discrimination and Bias Activity within the company
To whom it my concern,
My name is Corey Wilkerson and my wife is Kenya Wilkerson. My Family and I moved to North Carlina in November of 2018 @ 80 Farmall Street, Louisburg, Nc 27549. We are being Racially Discriminated against by our neighbors Ricky Bell who don't want my Family as his neighbor and the Friends and family members of Ricky Bell, that's associated with Duke Energy, my Account # 4629670177. This personnel involved are personally being Bias, blocking and stopping us from receiving Energy from the Duke Energy Company. My wife Kenya Wilkerson first applied for Duke Energy and the Energy pole 2019 but was denied and refunded the deposit. At that time, we did not have our New Construction Home on the property. We were told by Duke Energy sub-contractor King Adcox ([email protected] who was assigned to us by Duke Energy, we had to have permission from the Bell neighbors to receive Electric from the pole that's on the easement. We have communicated multiple times through email with Land Representative Contractor Emily Perleberg- ([email protected], about this matter. Ms. Perleberg informed us, that we had No Access to receive Power. We were in the process with Clayton Homes, purchasing the New Home, Clayton Homes Lawyer Kyle Smalling - ([email protected] begin to investigate this matter, to ensure Power could get put on the property before fully completing the purchase contract of the New Home. In Mr. Smalling findings we were legally able to get Energy through Duke Energy, which he emailed Ms. Perleberg, sending Documentation of Access of the Easement and that Ricky Bill the neighbor signature of approval was not needed to give permission for Duke Energy to install power services to our New Home Construction Project. I Corey Wilkerson then applied with Duke Energy under New Construction Home Account as the lawyer Kyle Smalling recommended. Duke Energy have all legal documents needed to come and install power to our property and yet every time I call its another excuse of why it cant be done, by the same sub-contractors who have person relationship with Mr. Bell the neighbor. We legally have rights to get Energy. We need Help with this matter. We have documentation to help our case. Please contact 443-779-0119, Corey and Kenya Wilkerson.
Desired outcome: Please Investigate our Account, and all that are involved with our Account
Duke Energy
-
home electrical 773-678-8220
since June of this year I have been trying to have a positive balance in my account returned to me. I have been told many things
1. no I can't get it back

2. I must, if I stay on EPP must call each month and request that my payment be taken out of the sitting + balance exact amount paid would be the EPP not actual usage.

3. No I do not have to call and request payment pull from + balance, it happens automatically

4. when I go to unenroll I am told I will have the bill amount below due. cut paste below

Are you sure you want to unenroll?
Our Equal Payment Plan is a free service that makes managing your cash flow easier. Knowing exactly what you will pay each month, makes planning and budgeting your energy costs easy and convenient.

Account Number: 773-678-8220
Name On Account: CHARLES W MELLETTE
Service Address: 124 HUTCHINSON AVE
FLORENCE, SC 29505-3513
The total amount due will be:
$596.47

6. On two separate calls, I have been told a check is will be mailed out in 4-6 weeks.

Why can not I get one consistent answer to one question. How do I get MY money back?
Desired outcome: return my positive balance
Duke Energy
-
Change to equal payment plan to budget billing
Already called and voiced my complant.!

Downright wrong to change billing from equal payment plan to budget billing!

Self-serving to duke energy and is mostly impacting those whom are on a fixed income, social security, or retirement income. These are normally only adjusted for inflation on a yearly basis.!

Horrible attempt to increase resources at the expense to the consumer.

Want to save money? Answer: fire the individual and organization whom thought this up and reassign all whom agreed that this was a good idea. A really bad idea with horrible timing!
Desired outcome: Withdraw your proposal and apologize to the Duke Energy Customers!!
This review was chosen algorithmically as the most valued customer feedback.
On March 7th I authorized a payment to Duke FLORIDUH for $120.93 later that night at 7:32pm they emailed me a receipt. Today the 8th I went on my bank account and saw that Duke had taken the $120.93 payment but then took an additional $124.93 that I did not authorize! As soon as I saw it I called Duke. I was told repeatedly that it was MY ERROR! But I kept...
Read full review
We are here to help
16 years' experience in successful complaint resolution
Each complaint is handled individually by highly qualified experts
Honest and unbiased reviews
Last but not least, all our services are absolutely free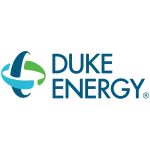 Duke Energy contacts