Xcel Energy complaints
97
Xcel Energy
-
Turn on service after shutoff
My 84 year old dad's electricity was shut off for non payment. I paid the bill in full the same day (Thursday) and was told his service would be restored by the end of the next business day (Friday). It's now Saturday, and Xcel has said he's going to have to wait in 90+ to 100 degree heat until "maybe" Monday. A call service agent named "Carmen" told us there was nothing we could do. They weren't going to get to us until after the weekend because a senior citizen in 100 degree heat without electricity and air conditioning wasn't an emergency.
Desired outcome: Immediate restoration of his electricity, or repayment of the emergency hotel we'll have to put him in.
Xcel Energy
-
Customer service, technical assistance
Our power has been out for 6 hours. I received a voicemail from your technician saying that it was my responsibility to contact my building's maintenance to get the problem fixed. He said that the problem is inside the building even though I watched the transformer outside my window blow up. That is an unacceptable answer, and a lie. When I called your customer service line, 3 separate customer service reps hung up on me rather than forward me to the survey so that I could file a complaint. I am extremely unhappy with their tone and willingness to help.
Desired outcome: Restore the power in my building
Xcel Energy
-
Poor customer service, scare tactics, and told lies
I can't even explain how upset, furious, and much pain I'm in. I'm disabled with fibromyalgia and long covid and have a cpap machine, my husband has a compromised immune system, asthma, and peripheral neuropathy, and he's a disabled veteran, and my 3 son has asthma, and I have my elderly disabled mom living at home… the gas cut off when it shouldn't have been and I've been waiting since yesterday afternoon to turn it back on, I kept calling until the office closed and they said it would definitely be on today. It's now 1051 and it still isn't on, it's freezing and no hot water. I filed a formal complaint on the guy that showed up yesterday morning, intimidating me, making me feel trapped on my doorstep, and scared the crap out of me, I have ptsd and he triggered it in high gear! This is not how you treat your customers/clients. I wish I knew who exactly to talk to in regards to this, you don't know who else they're doing this to. Oh and not to mention they raised the rates by 6% without telling people. Shame on them, they should not be in business.
Desired outcome: Idk something should be done
Xcel Energy
-
Energy bill
Xcel Energy IS ripping off customers, ain't it odd that many people get charged the same price for energy every month even though you know you are NOT using your air conditioning or heater. Their just allowed to rip off customers and over charge with nobody over looking to see if they are conducting business right. My bill has been the same amount for months that's not possible at all..
Desired outcome: Quit ripping off customers, the meter reading can't be the same every single month if electricity isn't being used as months prior..
Xcel Energy
-
One time pay and auto pay with zero or credit balance
I regularly one time pay my bill near the first of the month when I get paid. I set up Auto Pay in case I forget, or something happens where I am unable to make a payment. I received an alert that Xcel was doing something with their system. I paid my bill via One Time Pay on 3/21 then it came out again on 3/31 via Auto Pay. I called and spoke to two very pleasant Customer Service Agents but they were unable to assure me that Auto Pay would not kick in even if there was a zero or credit balance. I received call backs but was told to call the Customer Service number so had to repeat and explain again and again.

I am very hard of hearing so many thanks to the Agents for their patience.
Desired outcome: Set Auto Pay to only collect when the balance due is above zero. Educate your Customer Service Agents. A simple IF/THEN statement to abort if the balance is zero or below should be sufficient. Incorporate Chat function for Online questions.
Xcel Energy
-
Double billed
Due to notifications I have received saying the online functions are not working for Xcel, I paid by credit card yesterday, but then this morning I see the auto-pay is pending in my bank! Despite having the confirmation number for the credit card payment (which has already had the charge go through), the customer service rep Ryan was incredibly rude and refused to refund the charge. I was told the card payment is processed with a third party, so they "do not recognize the payment for several days". This means I have to deal with being out twice the amount of the bill bc they refuse to stop the pending payment. SCAM!

The level of rudeness was ridiculous, and Ryan even seemed amused by my financial stress! This hateful behavior is unacceptable! If you can take out money you can refund it!

Having to wait 10 business days for Xcel to "check their payments" is not reasonable when other companies can refund transactions instantaneously. Ryan gleefully told me that after the "10 day verification process), a check could be printed and mailed to me which is not going to work for me. My mail is regularly stolen or just never delivered (USPS is crap in my area) so a check will not make it to me and certainly not in time for me to make payments on other bills due this week and next week.

I HATE that this is the only electrical energy provider in this area! They treat me like crap and laugh in my face while taking twice the amount of money they are due!
Desired outcome: I want an apology and the second payment stopped and instantly refunded back to my bank account. Xcel needs to sync up their "3rd party payment" properly!
Xcel Energy
-
Being overcharged by xcel
3/24/2022

We have a solar energy system connected to our home. There are just 2 of us living in the house. Xcel sent us a bill for over $400. There is no way we use that much electricity, especially since the sun powers our home most of the day. I am gathering past bills and gathering information from our solar company to prove that we are being ripped off. If this turns out to be the case, we may file suit against them. Utility companies cannot continue to abuse the people this way.
Desired outcome: Have our bill lowered to the proper amount
This review was chosen algorithmically as the most valued customer feedback.
Just moved to my new apartment. Attempted to pay my bill and enable Autopay and had to enter my bank details 5-6 times for the system to take it. I felt something was wrong, but waited for the payment to post. My bank nor Xcel Energy never notified me of anything. Some time passes, then I receive an email and post mail that my bank info was removed and...
Read full review
Xcel Energy
-
Poor Customer Service
I own rental properties. Remodeling is being done on one side and a tenant lives on the other side. 2/28/22 Gas leak occurred. Fire department called out. Shuts off gas. Xcel Energy called out. Xcel Energy found another leak in the street and made the repair.

The next morning 3/1/2022, Xcel showed up and removed the entire meter to both homes, causing the tenant to lose gas - no hot water, no heat. One FULL WEEK without natural gas. One FULL WEEK no HEAT!

It is now snowing, temps are in the low 30s. Xcel has failed their paying customers by not responding in a timely manner. I have left messages for tenant relations, builders call line, the meter supervisor. Messages are not being returned. Customer call agents can see information but no details on when the repairs will be made. Xcel will call and tell us they are enroute and then two to three hours later - no show, no call, no follow up. Customer agent indicated that meter reinstallation can take up to 60 days. It didn't take them 60 days to remove the meter. We are in winter - is Xcel going to pay for broken water pipes. Customer service has been horrible. One department doesn't have access to the other's ticketing system. Manager's aren't calling back. The hell with the customers. Let them freeze...who cares.
Desired outcome: I want services restored. I want Xcel to review their customer service protocols and improve their systems so agents can be given the details on dates/times for repairs. I want Xcel Energy to show up when they say they will.
Xcel Energy
-
Xcel Energy Billing
I have now received 3 separate bills for a billing period of 11/22/2021 - 01/26/2022. Xcel Energy has told me they had a billing mistake that has now cost me an extra $311.60. Why is it that they can send me a bill, I pay it and then they can say "oops, we did the bill wrong, you owe us more money?!?!" This has happened for 3 consecutive months. Somehow this feels like they are stealing money.
Desired outcome: Not have to may the additional money because they had a billing mistake. How do I really know that happened? If feels like they just want more money. A mistake 3 months in a row?!?!?
Xcel Energy
-
Bank Account and Routing Information Are Not Safe with Xcel Energy (I Haven't Had an Account With Them for Over 2 Years)
Xcel stole money my account on 12/13/2021. I called and was told it was under investigation. That person screwed up the form, so on a second call, the investigation was restarted 1/31/2022 (I have to wait another 30 days). I asked for my bank account information to be removed. On 2/15/2022, Xcel withdrew more money from my account. I called a third time and the agent hung up on me. I called a fourth time. No one is able to help me (now I have to wait 48 hours for a lead to get back to me - this is unacceptable). I think I am going to post that Xcel stole money from my account twice, and that account and routing information is not safe with Xcel Energy.
Update: Xcel was not at fault as a third party vendor was used to withdrawal the money.
Xcel Energy
-
Over charged big time do was my mom and several nabors, about to go to 9 News investigate
My name is Gail baca- Romero

1830 Newland Ct #230

I'll be home for last month was over 200 hours it wasn't my day and I use 2300 kilowatts.

I have the same exact electronics plugged in I even have a energy efficient fridge for the last 2 months do not use my dishwasher anymore because it broke 3 months ago and our laundry cut down because my husband's not a mechanic anymore for the last 2 months.

I called and complained they said there was seven someone out to look at the meter that meter has to be in touch at all!

My mom and West Denver and several of my neighbors and they surrounding buildings bill was also over $300 that is a total monopolized false bill! Was it because of the damage that happened in the fire up north? So you're spreading out overcharged bills in the community? We need to get this resolved ASAP thank you Gail baca-romero

720-403-5709
Desired outcome: You can see my history nothing has changed except last month for you doubled overcharged me I want to put back to my normal rain I'm a disabled retired teacher not that dumb and blind!
This review was chosen algorithmically as the most valued customer feedback.
I recently called into the Xcel property management team number and spoke with Elizabeth, agent ID 238458, and a representative from our office had incorrectly submitted a start service form for a new resident that moved in August 14th and had accidentally put the address of 4330 9th ave circle s instead of 4430 9th ave circle s. During the conversation I...
Read full review
Xcel Energy
-
Please Reply Service un satisfactory
We live in Arvada, CO and an excel serviceman showed up at our house, while we had construction going on. We had an appointment for November 15th, when our electricians were to meet excel here. They showed up without any notice at all, went in our backyard and shut off our electricity & the only answer I could get from them was to call our electricians VERY RUDE & inconsiderate..! Our electricians live almost an hour away so until we could get in touch with the electricians it was over 2 hours that I sat here in the dark very very cold, and I already had bronchial pneumonia..! I am still in shock that they would have done this & I want something DONE..! Not just an apology, which my husband has already gotten a much uncaring one.

This took place at 5280 Dudley St, Arvada, CO 80002
Date: November 9th

Thank God our electricians came to hook back up our electricity we had leaking out of our freezer in the garage and inside.

Thanks Patti & Eric Bolduc
Hope to hear from someone soon..!
Xcel Energy
-
Stopping service and billing
I vacated my last apartment on August 15th, 2021 but was charged for service there thru October 1st 2021. I have been told different things by each customer service person I talk to, and my repeated attempts t9 contact xcel by email have been ignored. I can absolutely prove I vacated my past apartment on August 15th and can prove in my Google history that I went on xcels website on July 29th at 11:33 am to stop service. I additionally can get confirmation from my past landlord that I am not responsible for charges after August 15th and xcel will not even give me the opportunity to prove it.
Desired outcome: Adjust my bill
Xcel Energy
-
Business gas
I contacted Excel energy on 10/19 because the heat wasn't working. I was told they put a lock on the meter and shut off the gas in April (I started renting the studio in May). They don't schedule a time to come turn on the gas but require someone to be there…this is impossible since this is a business that doesn't have regular hours. I've called every day and no solution. My clients are freezing and soon it will be cold enough to freeze the pipes. I need a solution immediately.
Desired outcome: Schedule a time to turn on gas
Xcel Energy
-
Billing
I received my new bill from you and it jumped up an extra 100 monthly! I called and spoke with lisa on 10/13/21 and she said this was normal! I asked how I don't use my air in the summer... Lisa looked at my billing and said someone made an era and read my amp usage wrong! Lisa moved my billing payment back down to 161 monthly...Instead of you guys trying to scam at 250 monthly! I called today and guess what my payment is still coming in at 250 and I spoke with shereen and she spoke with billing and was told if I didn't pay the $250 you would shut off my power! Can you say scam or audit! This is my 4th email and I won't stop until someone reaches out and corrects this issue! Concerned about over charging in your company!
Desired outcome: fix my bill
This review was chosen algorithmically as the most valued customer feedback.
My spouse and I spent $18, 000 on an HVAC system and 240V electrical conversion for our property in CO. All the other houses on our block have a 240V system already, so we figured we should catch up to them. We had the HVAC system installed on 4 August 2021 and the electrical conversion started the day prior. We figured this would be done within a couple...
Read full review
Xcel Energy
-
billing
I am being overcharged for a two bedroom apartment by Xcel Energy. What is being reported or read by Xcel Energy is not a true reflection of the amount of bill I should be paying. For a two bedroom apartment with no high use appliances such as freeers, water heaters, air conditionser, and heaters. I do not have none of that and my bill should be $20-$30month but they are charging me $250 which is too high and is not a refection of the energy I am using.
Desired outcome: Excel Energy send out a tech to reivew meter and trouble shoot what is causing my bills to be over priced and for Xcel Energy to adjust my bill down to $20-$30 like how it was for Feb. and Mar. 2021.
Xcel Energy
-
Xcel's auto payment system failures
Have been a long time customer and when Xcel offered 3rd party auto payments from our banking account, we signed up (the 3rd party was called "runner" or something similar and had a picture of a dog on the main page). In late 2020, the 3rd party app quit pulling auto payments and did not notify us so the Xcel system said we were late paying December 2020 bill. We called and paid by credit card and then set up an auto pay directly in the Xcel app (through easy pay). The Xcel app said the bank account was not valid..

We called Xcel on 2/2/2021 (talked with Tammy) and on 2/24/2022 (talked with Brittney) about their new Easy Pay system and issues with setting up auto payments. Was told that the bank info DID validate in the Easy Pay system on 2/24/2021 but received another email saying the bank account was invalid. I was then told that Xcel had implemented the new payment software and they were having issues. Brittney said she would get their IT group to check on this and IT or billing would call back by the end of the week with a resolution. Never received a call.

So the next bill was ready for payment and when I called Xcel I was told that our account was delinquent on two payments so we had to pay by credit card (with a $1.50 transaction fee) or in person every month for the next 12 months.

If Xcel implemented a new system with glitches then we should not be penalized for a year. Horrible customer service - especially since payments were made on time for many, many years.
Desired outcome: Xcel to remove the 12 month hold on auto payment through established and verified bank account.
We are here to help
16 years' experience in successful complaint resolution
Each complaint is handled individually by highly qualified experts
Honest and unbiased reviews
Last but not least, all our services are absolutely free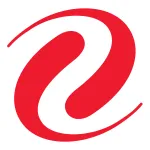 Xcel Energy contacts