Superior Propane complaints
17
Superior Propane
-
Account services
I was on a locked .65 I rented my house for a year came back the lady said she can't put me in locked it will have to be variable. For renters didn't use some many thanks in a year.

I've had two deliveries from August till Dec 2021 and wasn't happy paying that rate.

I've called being on hold more then a hour then I get transfered and wait another hour at least. To have them say they can't put me in a locked amount.

This has been going on since Dec 23rd. I'm so annoyed. I had a lady on email then she said she will have someone contact me. Also was told not to pay the bill till they fix and adjust the two last bills. By the time I get this solved I'll need another tank and have to pay $2200! I'm going to call around for another company for this one doesn't care about customers! I keep getting told someone will call me back but nobody does!

7787915425 [email protected]
Desired outcome: Get help finally and have bill adjusted and locked in at a good rate.
Superior Propane
-
Delivery of propane
DECEMBER 2021 - we have an "smart tank" that automatically orders propane when the levels are low. The website said it would be delivered - and it was not. Propane is our only source of heating and the temperature went to -15 and no delivery. Our pipes froze, no one contacted us, I called the emergency line and they said it would be 48 hours before it could be resolved and I would be charged $250 extra for emergency delivery.

And it happened again, propane ordered on January 11, 2022 - today is the 20th of January - no propane delivery and we are below 6%

This company puts people in danger! No chat function, no return e-mails and impossible to reach someone
Desired outcome: someone to contact us
Superior Propane
-
Propane gas
I live in a development with a locked in max price on propane in a contract. Superior is billing me for an additional 100 gallons of gas being delivered versus what they are actually delivering. This is the third time I've noticed them doing this and have complained two times before to them with no logical answer explaining what is going on here. This week they came while I was home. I asked the driver to tell me how much my meter read before he filled me up. I was at 50%, or 500 gallons on my 1000 gallon tank. He filled me up to 85% which is 350 gallons, but my bill says 457 gallons delivered. Therefore they're intentionally adding 100 gallons on my bill that they are not giving me.
Desired outcome: Law suit that puts them out of business.
Superior Propane
-
Impossible to Get Propane Delivery!
• I have a propane furnace and a propane fireplace, with no alternative heat source;
• The tank is owned by Superior Propane, I paid for the propane remaining when I bought 20 Relic Road, and opened an account with Superior Propane;
• I ordered a refill online as required on December 12th, when the level reached about 35 percent;
• I received an email confirming a delivery date on or before January 10 - Order Number: 155961;
• January 10th came and went with no delivery; Superior Propane said there was no record of the order(!);
• Superior Propane contacted the "coordinator", he "confirmed" that he would deliver on or before the 12th and I received a confirmation email - Order Number: 31687;
• January 12th came and went with no delivery;
• I contacted Superior Propane again (endless time spent on the phone) and they assured me on January 13th that delivery would be at 10:00 a.m. on the 14th;
• January 14th has come and gone with no delivery, it is weekend and no one can be contacted, just the answering service - who suggested I could pay a fee to get an emergency delivery(!);
• Superior Propane is very centralized in Ontario, the office here I discovered today when I went to Galena Road is not open to the public and there is no local phone number;
• My propane tank is in the red, about 18 or so percent remaining, so it is critical that it be filled soon, but I am beginning to wonder how - and why the coordinator and delivery person do not make this a priority after blowing through three confirmed delivery dates;
• This is Winter in the Yukon, last week it was in the minus 40s!
• Who is going to take responsibility for damage done to my house and to me when the propane runs out, the furnace goes off, and all the pipes freeze?
I should NOT have to go to a lawyer to simply have my propane tank filled!
Desired outcome: A full propane tank immediately!
Superior Propane
-
Not delivering propane as promised and horrible customer service
I ordered propane online in late December. We had very cold weather -45 for weeks. I was given a delivery date in mid January which was a longer wait than I expected, but I could live with it. The delivery promise date has been repeatedly missed. Each time I call I spent over an hour on hold to be told it will come that day or the very next day at the latest. The propane has not arrived still. We have been without propane now for over a week. I sent an email which promises a 24 response time. I received a response 5 days later which did not answer my question as to when the propane would be arriving and they asked how much propane we had when the email clearly outlined we were out. I had similar problems last year with trying to get the tank replaced. I spent hours and hours on the phone and it took them a year to replace the tank (they brought me a rusted out horrible looking tank for a new service). Please think twice before using this company.
Desired outcome: I am in the process of switching providers. I called co-op and they actually picked up the phone and I spoke to real person.
Superior Propane
-
Communication
The lack of communication within the company is atrocious. I spent 6 days, and almost a dozen phone calls trying to get my tank filled.
To which every person I spent time talking to said they would do their best to reach a delivery coordinator to get service to me in Kelowna BC.
6 days later, a completely empty tank, WITH a smart sensor so this never should have happened, and I was finally filled.
No heat in the middle of winter is NOT appreciated, not to mention HORRIBLE customer service.
This review was chosen algorithmically as the most valued customer feedback.
I first contacted Superior in early Sept of 2021 after purchasing a home that has a propane tank. The property is 133 Third Street South, Belmont, MB R0K0C0. After spending almost 45 min on the call, the rep (name started with an M) did a credit check and determined I would have to pay a deposit of just over $1200. He assured me the finance depart. would...
Read full review
This review was chosen algorithmically as the most valued customer feedback.
Initially they were supposed to remove our 2 propane tanks in the fall of 2020 but it got rescheduled 4 times. On the 4th time which was June 4th they finally showed up and removed them. After many calls later they kept changing our bill amount and then finally agreed to send us our reimbursement. We are still waiting for that payment to arrive over a month...
Read full review
Superior Propane
-
Propane Company West Coxsackie NY
My experience with Superior Propane was less than expected. The driver would complain if there was a dusting of snow on the ground on the path I shoveled out to their tanks and would refuse to deliver propane and write up the customer. They did this in hopes you would run out so they could charge an extra fee. Took picture of the pathway one day as driver arrived and refused to deliver with him in picture and called and made a complaint. Supervisor said he did not care and immediately defended the driver and called customer a liar. When I moved they failed to come and pick up their tank as agreed and then I am waiting 4 weeks for a refund. Saw post in my old account that shows a $107 charge for removal even of their tank though contract was not renewed and had expired. They also had a practice of letting the tank run down to almost nothing if the price of propane was a lot higher than the going rate and to overload the tank and refill it every 2-3 weeks if your contract price was higher than the going rate even if they filled 40 gallons so they could charge their fees for delivery. Think twice before choosing Superior Propane since there are other options out there that are customer friendly and did not have rude customer service reps.
Desired outcome: Refund of Full Amount Owed
This review was chosen algorithmically as the most valued customer feedback.
I used to get my home heat propane from Superior. They are difficult to reach as their system is automated. You could never reach a live person. I called several times and left messages to complain about their rate as it was higher than my contract stated. When I finally got a hold of someone they told me that the contract was never endorsed and therefore...
Read full review
Superior Propane
-
propane
Switched to natural gas. Called superior to remove my tank. They set a date to pick up tank in nov. they had their techs come to puck up the tank. But left without it apparently because there was too much snow. Finally picked up tank in April. They sent a cheque for the credit I had. Then soaked me for $281.37 for the picking up thier tank. To top it off they sent the bill to collections so either pay or screw your credit. Superior propane are crooks. Would never recommend them
This review was chosen algorithmically as the most valued customer feedback.
my latest tank delivery of 308.1 liters @ cost of 1.2534 per.for a total of 480'54.i checked for same day prices and was stunned, a difference of more then 45cents a liter.i tried to get in touch with the help of my daughter... to no avail.i have been a customer for more then 10 yrs.I wonder how many bills i have been overcharged for?because i am a senior...
Read full review
This review was chosen algorithmically as the most valued customer feedback.
After being over charged by superior propane 3 times in a row I cancelled and went with another provider and they charged me $250 fee even thiugh they couldn't produce the original contract. It started out when they over charged me by at least 35% to 40 % on my propane delivery. This happened right from the start and continued every time I received propane...
Read full review
This review was chosen algorithmically as the most valued customer feedback.
Feb 15 2017 account 1401 893 001 invoice 5460 54 27 We received a delivery of propane at Pioneer Baptist Church 7553 Highway 35 Norland On K0M 2L0 The bill was 134 /liter. Other suppliers in our area are charging less that half that price. When we complained we were told that we didn't use enough to qualify for a lower price. What the, we have been very...
Read full review
This review was chosen algorithmically as the most valued customer feedback.
I have been a customer of Supior Propane since my wife and I purchased our house in the township of Adjala in 1993 and took over the Supior propane account. I have paid $200 per year for 22 years ($4400 in total). Our house burnt down on October 1 2015 and the tanks were damaged beyong repair. The company came and picked up the burnt out tanks and has now...
Read full review
The complaint has been investigated and resolved to the customer's satisfaction.
Superior Propane
-
Poor service and outragous prices
Service has been terrible. I bought a house with an oil furnace, and decided to go with propane. Superior seemed reasonable so i purchased a new furnace, it took them 4 months to install. It was summer so I didn't get too upset. When I didn't receive a bill I started calling, it took them 12 more months to send me a bill. I have since filled the 1000Gal tank several times, I started to think I was paying to much, so I asked a driver for another company what their price was, and it was 6 cents/L cheaper. I didnt think it was that bad so i ordered propane from them again. To compare the same day I called 2 other propane suppliers, and they were 10 and 13 cents cheaper. Today I called to complain, and the price was higher than gasoline. I called another supplier to find out what the cost would be to have them deliver me propane and it was 21.34 cents/L cheaper! Needless to say that's the last time Superior will EVER supply me with propane. They did offer to lock in my price if i signed an agreement with them. it was higher than the cash price from others.
Resolved
The complaint has been investigated and resolved to the customer's satisfaction.
The complaint has been investigated and resolved to the customer's satisfaction.
This review was chosen algorithmically as the most valued customer feedback.
I changed propane suppliers and Superior Propane charged me a $200 administration fee for cancelling my account. I had no contract with them. I have contacted other propane suppliers that do not charge fees for cancelling propane delivery.
Read full review
We are here to help
16 years' experience in successful complaint resolution
Each complaint is handled individually by highly qualified experts
Honest and unbiased reviews
Last but not least, all our services are absolutely free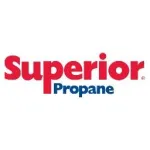 Superior Propane contacts