This review was chosen algorithmically as the most valued customer feedback.
30 May 2022 automatic payment from my PayPal account. Item No. [protected] $63.63 AUD. I cancelled my subcription Plus I did not get a warning about this item being renewed and charged. I have tried to contact Noton direrct without any success. Also PayPal. I am a pensioner and I have a free Antivirus software now. I want a refund. thank you
Read full review of Norton
Norton
-
Norton
My wife's debit card was charged by GOOGLE *Norton (that's how the charge shows the charge info) for $32.46 on May 23, 2022. The location from which the charge came from shows only this [protected], CA 94043. Now not only does she Not have a subscription to Norton, she has no email showing confirmation of subscription renewal/payment but she Also does not Want Norton to begin with.
Desired outcome: We need a response ASAP and, if you Were the ones that charged her, we want a refund ASAP as well.
Norton
-
Er visit
Norton hospital tries to keep for psychiatric care and I don't want. Norton hospital has forced to stay, followed attacked without arresting and refused to treat. I am sorry I came to Norton for any sort of help with psychiatric care but was expecting to be released when I was ready. When felt better. I do not receive SSI, I do not have a caretaker. I could walk on my own. I don't want to be followed. Was very calm and polite until I were scared by medical professionals and staff. I do not want husband Brett brown under power of attorney, or anyone else. I don't like that. Did yell.
Desired outcome: Pls rececitate. Pls treat. Don't take rights. Don't meddle in hippa/ privacy laws or rights. Don't follow. Against the law. Don't have power of attorney I don't want. Don't meddle in psychiatric history. Thank you
Husband Brett brown and Baptist east hospital very inconsiderate to me. I do not have aids/ hiv. I am an adult. I can verbally communicate allergies or health complaints and requests, and do not receive SSI or have caretaker. I needed no assistance walking out of the hospital. I am 41 yrs old. I was 38 on said date of complaint for hydracefus or skull complaint. I have made many such complaints and have no need for help with psychiatric health unless I say so. Please butt out of my hippa baptist east, Brett brown , and all other medical professionals. I don't want you in my private life, even if no proof of health condition or conditions. I don't want anyone on list for me for power of attorney but me. Pls no do not recitate. But pls always treat. Some people lie and I was attacked at Baptist east simply because I wanted to go home. Pls don't take medical rights or state. I am a little Leary of people making me do things I don't want to and things did not turn out good. Next time I will pursue an attorney if not if not given right to be treated, or not. Fair rights, because I was almost violently attacked, and don't need anyone to make my medical decisions for me. Thank you.
May 23, 2022
10:44 pm EDT
Was denied rights to treat, or even leave Norton hospital when wanted times. Was followed out even though polite. Has happened 3 times. When they tried to make me stay I yelled. Was attacked. It became an embarrassing situation only when Norton made it one. Am quiet. Brett Brown not welcome/ex husband. Lies. Was blamed for needing psychiatric care and attention and am over 35 yrs old. I don't have to have that kind of care. Was sent out to some sort of Brookhaven, kept from working and almost forced to stay a long period of time. Just bc Norton felt like scaring me and I screamed at them. Tried to force to take medications I am allergic to. I was very angry.
Norton
-
New norton software
I just signed up yesterday and cannot log in using my correct passwords and Vault password. I cannot see any real estate accounts, my attorney site, my investment sites, or even sign into Norton. Someone needs to figure this out very soon.

Now I am told this is too short to get attention. The technical term for Norton's service so far is IT SUCKS.
Norton
-
antivirus
my name is roger watson.on may 7 I bought an antivirus package from you for $48.53 .during the process of trying to install this i lost my server.i have tried numerous times to contact someone.they either dropped my calls or hung up on me.i would like my antivirus or reimburse my credit card/ thank you roger watson they said this would be overlooked when i tried to send it. my e-mail is [protected]@yahoo.com
Desired outcome: want my antivirus or refund
Norton
-
Norton 360, Lifelock, Password
Nothing I have tried concerning Norton has helped. I used the Uninstall to get rid of Norton yet the Password is still wrapped down in and will not remove.

I think I have gotten spam requesting financial info from both Norton and now even MacAfee. I have used Chat, Phone (agent was not fluent in English)

Review of the Norton Forum made me to understand others suffer from the password bane. 5/13/2022

I cannot put in a corrected password w/o Norton overwriting with a different password causing me to go thru lost password routine.
Desired outcome: I just want rid of anything Norton associated.
My complaint is anything Norton. When I call a support number I get someone I cannot understand, a myriad of questions and then finally a hangup. I uninstalled Norton But Password is still resident and causing many, many, many problems. Chat is useless, the phone is connected to someone that has english as a third language. I think someone has invaded Norton with spam and has tried to get money information asking financial information.

ALL I WANT is the ability to strip out anything NORTON, LIFELOCK SYMANTEC BUT ESPECIALLY PASSWORD details.
Nothing has been resolved I do not agree to anything Norton even if I click submit.
Norton
-
Surprisingly received Norton Bill
I received Norton bill of $489.35 for unknown service (INV: [protected]). I had never did any business with Norton. This is such a surprise!

I call the service line, someone with strong accent answered. I drop and call again got someone I can manage to understand. He says he cannot cancel my bill I need to submit form to request to cancel service. I don't think I should request cancel service because I never requested to start the service. I don't even know what service they are providing to me.

I suspect Norton is fraud me or be part of fraud.

Please analyze.

Che
Desired outcome: Norton should drop the bill and remove me from their contact list. Stop sending any email from now on.
Norton
-
Renewal is due and nobody on your phone support can tell me how to find the price or tell me the price
I have spoken to two agents. first agent put the phone down on me and the second agent was new and could not help. the manager was to busy to help.

after one hour on the phone I spoke to a manager, and was told my renewal was £84. I have found the same product on Amazon for £15.75. this is how you treat loyal customers.

I now have to cancel my renewal subscription and download the new one...great service Norton..

I would like a copy of the phone records to show how bad the service you have provided. the call was made on the 1st May @ 18.16 UK time . The call centre was in Manila Philippines. agent would not give their name or the managers name
Desired outcome: same rate renewal as I can purchase online. And a copy of the phone call for my records
This review was chosen algorithmically as the most valued customer feedback.
Hello, Please see below transcript of chat with Hardeep S. You will see that it is misleading, confusing ad contains an out-right lie: saying that I had been extended to 2 yrs, that I would receive a confirmation in a few hours. I felt that they were actually trying to 'fob-me-off' with this lie and get me to go away. I had completed the step they...
Read full review of Norton
This review was chosen algorithmically as the most valued customer feedback.
numerous e mails this week. saying my subscription is up. saying i have 2 subscriptions ...dont know why ? need to either cancel one sub out or blend them so that im properly covered long term customer..pls HELP
Read full review of Norton
Norton
-
Norton Antivirus
I had £84.99 (AP1394979805) taken from my Credit Card Account and went to the bank to dispute this. I've since found out that i had money taken off in May 2021 as well. I have never received this service and still do not have anti-virus on my laptop!. Therefore I would like a full refund for a service which has never been provided and therefore was mis sold. I could not cancel as I did not receive the service. I would ask that this is refunded in to the account from which it was taken. Failure to do so will result in sending to the Ombudsman. Regards. Sandra Breadon
Norton
-
renewal and customer service representative
I contacted Norton this morning to renew my services. I requested 2 year subscription with one year free for a total cost of $199. Alida Grady was your representative. She proceeded to charge me $119 fHer behavior has convinced me I wsill never again allow remote access by your representatives to my computer. Supposedly I have now been charged a total of $199 for 3 years of service. If I find this is not accurate, I will pursue charges. It took well over an hour of my time to obtain what I requested in the first few minutes of contact.
This review was chosen algorithmically as the most valued customer feedback.
Purchased a 12 month Subscription to Norton Mobile Security, as part of this a feature given was Dark Web Monitoring. The subscription started 12/21 and on the 14/04/22 a data leak was detected on the dark web by 3 separate companies none of these being Norton. I decide to contact Norton to cancel the plan as the service I was paying for wasnt being...
Read full review of Norton
Norton
-
Norton utilities
I bought norton deluxe with utiltiies. I have the security but not the utilties. I have phone, I have mailed twice, I have spoken with an agent who remotely accessed my computer.

The issue is still not fixed.

There was no customer feedback by the agent. He just signed off without fixing the issue.

I am angry that I am paying for something you can not deliver.

I have 3 other devices and both security and utilties have uploaded on these so I know it's working however on my current device which I use daily utitlities will not download.

I asked for a link which didn't work.

This is time wasting and money wasting so far and very frustrating because it's taking too much time for a simple task. This should be quite simple considering it's a simple download for a product i'm paying for?
Desired outcome: i would like the icon for the utilities to appear on my desktop, for the product to install and work
Norton
-
Norton
I Purchased Norton in November and paid for it by Visa. Then yesterday I noticed they had charged me again on my Visa without my consent. So I am not very happy and will call my Visa now to cancel my card so Norton won't be able to take more money from my Visa account for this stupid Norton. I will also try another security now because Norton is also getting too expensive anyway.

So disappointed now that I have to change my Visa account because of this.

Effie Hewitt

[protected]@bellaliant.net
Norton
-
Customer support
Spent over 1 hr on phone with support to see if I could combine 4 subscriptions into just Norton 360 + Lifelock. She said I didn't have Norton Utilities Premium, which I was looking at as "Active" on my subscription screen. She asked for the product key so she could look at it. She then turned it from "Active" to "Disabled". When I told her she did this, she said that she didn't, that it had been inactive for years. I asked for Supvr. She also said it had been inactive for years. I cancelled all subscriptions. The support people were very difficult to communicate with. They never seemed to understand what I was asking. This has been a nightmare.
Desired outcome: Full refund of every subscription.
Norton
-
Staff trying to sell extra stuff
We called for help into install your deluxe product as we were having trouble. The lady went through a lot of stuff and then started saying if we buy this product for five years for £300 pounds and proceded to tell us about it. We said no thank you. she then said about £500 punds for ten years to which we said no. She then went away and when she came back she said we could have the security system for£70 pounds and pay it in insalments. we said no thank you. Then I said what you are saying is the card we brought is really no good. so I said we paid £16.99 for nothing. All we wanted was help to load it. We have had no problems before. Is this write that when we buy the card from the shop we might as well through our money away as you are selling the public something that is not worth having. The lady upset my wife in the proceed
Desired outcome: Tell your staff not to try and sell other products
Norton
-
Norton 360
I have used Norton for over a year and have had issues with customer service anytime I had an issue. I finally had an issue in December and spent over 2 hours online (because I couldn't speak with a live agent) trying to fix it. I was disconnected numerous times, and finally they suggested I needed to purchase another product. I did so and then attempted to cancel it after a month. I again could not get a live agent and could not cancel it. When I did finally get a live agent, I was hung up on over and over again. Don't Use Norton Products! Their customer service is VERY poor. I had two services, one which I knew I would not be able to get a refund for, but the other I had tried numerous times to get through and couldn't. Today I did, after being hung up on 4 times, and got a supervisor who said there was nothing he could do about the service THEY recommended I purchase in December. I want a refund and all my services with NORTON cancelled.
Desired outcome: A refund
This review was chosen algorithmically as the most valued customer feedback.
I don't know how you got a Norton anti Malware program installed in my computer but when I tried to uninstall it you gave me a load of pain. Please don't do this.
Read full review of Norton
We are here to help
16 years' experience in successful complaint resolution
Each complaint is handled individually by highly qualified experts
Honest and unbiased reviews
Last but not least, all our services are absolutely free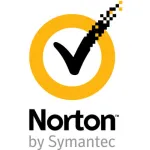 Norton contacts