Norton
-
Norton Suite
Recently My Norton service ended due to my ISP provided ending their contract with Norton. I uninstalled Norton, but what do you know, Norton Download Manager keeps poping up on my computer asking me to reinstall Norton. THIS IS OUTRAGEOUS AND UNETHICAL- an antispyware company installing THEIR OWN SPYWARE/RANSOMWARE on my computer that forces me to redownload their software.
Desired outcome: Don't install your spyware on customers computers
Norton
-
unauthorised payments
Hi

I am not one your customer and I do not have any subscription with you for any of your products. I have noticed 3 authorised transaction from my account to Norton,

on 2.19.20
Ap1294270191 (£89.99)

On 2.11.19
Ap1267612631 (84.99)

On 27.10.17
Ap1240342782 (79.99)

I have contacted the customer service and they refuse to refund the amount.

Would you please help me to get my money back.

Regards

Nazera Dakhil

[email protected]
Desired outcome: A full refund
Norton
-
I have been trying to contact a supervisor in norton security.
Trying to contact a supervisor for the past ten days. Many phone calls and many disconnected phone calls. A case number (60080917) which was canceled without any response and a new case made on December 30 (60326400) which has not been responded to yet. I was told a price made to renew by Mudit (supervisor) in December for 9.99 but refuses to honor his word. I need your help. Please help me to get answers.
Desired outcome: Get Norton 360 renewed for 9.99
Norton
-
Lifelock Ireland
I resent the fact that you have taken £84 -99p from my Paypal account when ordinarily I never pay more than £25 especially when Amazon are still selling Norton 360 at that price which is what I had, and as a couple of pensioners feel you have jump the gun as my Norton 360 does not run until 7th January 2021. I have always purchased a renewal card and did so last year but your very complicated system would not let me register my card last year so lost that money the number was XWYC9-TR48J-2CXXT-36CM9-K73DD, so as a last resort I went on line and renewed not thinking you would collect a month earlier so I could cancel the subscription
Desired outcome: You should give me Norton 360 with my old purchased card and refund my money £84-99
Norton
-
Automatic renewal scam
I purchased a 1 year Norton service on the 29/01/2020, for £29.99. I was unaware of the automatic renewal and just got charged, a month in advance, over £70. I checked with my bank ho reported Norton is known for this.

I went into my Norton account and was able to cancel any renewals, they confirmed my account expires in January 2020, however, I have been unable to find a contact email address to request a refund, which given their presenting behaviours, I doubt they will voluntarily provide.

Their chat service is busy, their telephone numbers non accessible and there is no email address to write to them. It is appalling and feels like legalised fraud.
Norton
-
I was charged in paypal for norton 369 with life lock. I did not authorize this. Refund immediately
I was notified today that PayPal authorized Order number GTR-49911-8047-1043-6914 on 11/23/2020 for $249 for Norton 360 Lifelock.

I do not have this, I have not used paulypak in over a year.

Refund this immediately, this a fraudulent
This review was chosen algorithmically as the most valued customer feedback.
I have used norton for years but turns out they are trying to pull a scam — I paid $100 for a norton security product at a drugstore but when I entered the product key norton wouldn't allow me to go any further without inputting my credit card info and agreeing to automatic renewal — they assured me that they would only keep my credit card info for a year...
Read full review of Norton
Norton
-
360 with lifelock an utilities premium
Received a notification offer from Norton to get Norton 360 with life lock and utilities premium for a low price. When I clicked on the offer it disappeared the price went up sixty dollars and did not include 360, life lock or utilities premium. Last year Norton pulled a bait switch on me and won because of the way they handle complaints. I got frustrated and gave up. Not this year I want to contact a USA rep and find out why before filing a criminal complaint with the DOJ
Norton
-
These people in India
Hi I have send emails before
I have deleted all my Norton Products because I called in several times
and this firm represents you as being Norton repair
They Hogged my computer for 30 minutes charged me almost $600 put all kinds of tracking-Trojans on to my system and keep calling and calling
1-855-802-0229
The message now is they wish to give me a refund
It came in as a voicemail
please make them stop who now's how many people fell in to their Trapp
Gene
Norton
-
Unauthorized credit card charge
I have never used a Norton product in my life. And yet I see a charge for $53.49 on my account from Norton NP on 11/2/2020. This is a fraudulent charge, and I would like to get that money back. I didn't authorize this charge. I don't know what it was for. And I don't know how you got my information.

This is the information on my statement:
Description: NORTON *NP267399116 NORTON.com/NS AZ 11/02
Also known as: NORTON NP
Method: Online, mail or phone
Norton
-
Annual subscription taken 35 days early when automatic renewal was off
I received an email telling me that my next subscription was taken from my card account because I had automatic renewal 'on' I know for a fact that it was 'off' I contacted Norton and was assured that I would be refunded and the renewal canceled, I checked my bank and the payment is pending I contacted Norton again to be told that the money had been taken 35 days early by mistake and I should have received an invoice only, on telling them I wanted the matter escalating I was assured that a supervisor would ring me-- I am still waiting
Norton
-
Online tech support
Last Sunday (Sep 27th 2020) I contacted Norton Customer Tech Support online. (ref # 44361198) My laptop after signing on, a few minutes later the activity light would be solid on, blinking a few times. Norton would NOT go online remotely to see what the problem was. I was transferred to someone who could help me. He brushed me off to someone I would have to pay to help me. That's BS, I thought by having Norton a person had 24 hour help. Then I remembered this problem happened before, and all I did was uninstall Norton and reinstall it. Problem solved once again. I fixed the problem without your help. If this problem happens again, I will find another security company for my computer, as it must be something in your Norton security program.

Thank You,

Charles Rowe
Norton
-
Unethical behaviour
Got a message from them saying my computer had been hacked and can fix it saying my computer had no protection They say they can fix it t them e Only to have the fees You tell they that the fees are too high that you can no line and paid Norton direct for a yearly fee will I do have telephone number they called from252 594 7550 This all took plave the week of September 21st 2020
Norton
-
Purchased antivirus program with lifelock for $212.98 and are trying to get a refund but get nothing but a run around.
I purchased Norton 360 with Life Lock select for two people and paid $212.98. Purchase Order NP1316023754, and have been trying to get, my money refunded since I don't like the program and have removed it from my computer. All I get is the run around when trying to get through to Norton. I talked to a Chat person but was referred to a different section. Norton does not support customers like they say just so much talk. I will never do business with them again.
Norton
-
Norton 360
Today, I was unable to login to norton 360. I contacted online chat and subsequently an engineer called me. After nearly an hour the engineer pointed out a task view page and the large number of stopped services listed.
He then said that if I puchased a two year suscription etc in the sum of $250 dollars he would be able to clear the stopped files and restore the service. I was unhappy with this and said I would seek further advice. He offered to reduce this to $200, I politely declined at which point he disconnected team viewer. I subsequently contacted BT tech help, included in my package. After a few minutes, he temporarily disable Malwarebytes, voila I was able to log in. As to the matter of task viewer many features are stopped and started by windows as a matter of course. I am extremely disappointed at your conduct, I had regarded Norton as trusted brand, no longer, Andrew Evans
Norton
-
Unwanted Norton Antivirus annual renewal - REFUND
I have just picked up a history of debits from my account to you for Norton Anti Virus dating back to 2014 (it may go further but my on-line banking only has this much data available). The amount starts at £64.99 and goes up to £89.99 this year. I do not recall purchasing the "Premium" Norton package that costs this much - why would I want to protect 10 devices when I only own one laptop!

I wish to claim for a refund - I have not, as far as I am aware been using the Norton system in recent years and certainly never signed up to a premium account.

Many thanks,

Andrew
The complaint has been investigated and resolved to the customer's satisfaction.
Norton has left an official reply on this complaint.
This review was chosen algorithmically as the most valued customer feedback.
I had clearly marked "OFF" for the annual renewal option of my subscription to Norton Security Premium. Despite that my credit card was charged $144.99 on the 13th March 2020. I have been trying to request a refund since 13th March 2020. It is impossible to contact Norton by email, chat, their help portal or customer support. The refund has to be...
Read full review of Norton
This review was chosen algorithmically as the most valued customer feedback.
For the past week I have been receiving pop ups saying that I must renew my account immediatly! When I have looked on my account I have seen that I am covered for 3 devices until 1st may 2020. I saw that the cost of renewal was $89.99 for these 3 devices (even though I have 1 device). I went on my account yesterday (08/04/2020) and updated my card detail...
Read full review of Norton
This review was chosen algorithmically as the most valued customer feedback.
Hi, I am asking if you would be kind enough to clarify and confirm some of my concerns I have with the Norton anti virus currently installed on my laptop. Recently I was a victim of a scam concerning a company called IBX Web Solutions. I am sure you have heard of this but basically you receive a call claiming to be from Amazon and asking if you are aware...
Read full review of Norton
The complaint has been investigated and resolved to the customer's satisfaction.
Norton has left an official reply on this complaint.
Norton
-
renewal norton internet security
I complained over the phone about this time last year about being automatically charged £70 for Norton when it was available for £25 in the shops. I wanted a partial refund and asked for my renewal to be cancelled.

I was expecting a call back but never got one!

Now I have been charged £70 again!

I'm furious.

Richard Woollin.

[email protected]

07546 169695
Resolved
The complaint has been investigated and resolved to the customer's satisfaction.
We are here to help
16 years' experience in successful complaint resolution
Each complaint is handled individually by highly qualified experts
Honest and unbiased reviews
Last but not least, all our services are absolutely free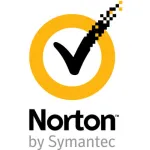 Norton contacts