Kaspersky Lab complaints
149
Kaspersky Lab
-
Kaspersky Lab
License key no: 2161B5-78CE-B058-CBCF66300B67

Sir.

Last month (January), I purchased a renewal subscription for Kapersky Lab. This morning I received my bank account statement which showed two bills for Kapersky.

One amount was for £39.99 on the 25th of January which I expected, but there was also another charge of £19.99 from a company called Puteaux which was taken out on the 10th of January. £59.88 is a lot of money and I would not have renewed at all, had I have known that this would happen.

By what right, does a French company charge me 50% for purchasing a product from one of their clients ?

Regards,

James Walker

[email protected]
Desired outcome: Refund of £19.99.
Kaspersky Lab
-
Fraudulent over charges to my CCD account
I signed up for a simple VPN account with a small annual payment. They started charging exorbitant amounts to my credit card account.

My recent excess charges are as follows:

02/04/2022 102.83

12/22/2021 64.94

02/24/2021 54.11

01/14/2021 32.46

What they do is routinely make additional charges and increase the amounts as they go. I am unable to contact anyone at Kaspersky by phone. Nowhere in my online account is there a record of what features I signed up for, or any of the transactions charged by Kaspersky. I am left with only my Bank of America credit card charges to reflect these transactions.
Desired outcome: I desire a full refund of the $254.34 of excess charges.
Kaspersky Lab
-
unauthorized credit card charges
On January 6, 2022 at 6:50 AM, I turned on my computer to check my checking account. I found a unauthorized charge of $67.99 on my checking account. I did not authorized this payment. I don't even who Kaspersky Lab is. My bank is Commerce Bank in St. Loius, MO. I would like my money of $67.99 refund back to my account. My e-mail address is [email protected] Or my g-mail address [email protected]
Desired outcome: Refund my $67.99 back to my checking account.
Kaspersky Lab
-
Kaspersky anti-virus subscription
I keep receiving Kaspersky popups but since they are in Russian, not English, I can't disable them. My requests to Kaspersky for a copy of the popup screen in English so I can delete them permanently have gone unanswered. The company does not appear to have a useful complaint or customer service venue. This might seem like a minor problem, but it's annoying, constant and another reason I cancelled Kaspersky--which is in itself malware.
Kaspersky Lab
-
Kaspersky Internet Security
I have Tried Resolving it over the phone and with email. i need to get a refund of 69.99 because i cannot afford to have it taken out of my account. My user name for that Account was [email protected] I also need the duplicate too because they told me I have two accounts for $69.99 under that user name. My account # is 5351058515 and my name is JULIE ROSE ESPINOSA.
Kaspersky Lab
-
Kaspersky total security 1 yr for 1 device!
I purchased the above via their website on the 7th July 2021 as my Kaspersky current security was due to expire.
I was sent a key and was not able to upload the key so rang the 0800 046 5071 for assistance from Kaspersky.
Having told the person my issue he said I will get someone to phone you back in 5 minutes.
I was phoned and allowed remote access to my laptop to this person believing them to be from Kaspersky.
My first concern began when he said " You have been looking at illegal sites?"
I told him I had not and I knew no one else could have used my laptop.
He then alleged "You have been looking at porn!"
I laughed and said I certainly haven't.
He then typed on my screen £149.99 for six months or £250 for 12 mths I then said I am not willing to pay that and asked if he worked for Kaspersky and he admitted he did not.
He then input the key into my laptop and left the security package to load. It kept saying I had Norton Security on my laptop so I agreed for its removal even though there is none and the the computer shut down but when it turned on again the same process of Norton Security occurred x 3 and the uploading of the security has not happened due to this issue.

I have phoned the Kaspersky help line and left 3 messages asking for them to phone me back but they have not done so!
I have paid for the security and not received a usable package so I would like a full refund of the £19.99 I paid.
I also feel that the way I was passed to third party without knowing has caused me stress and left me feeling vulnerable to a serious security breach!
I will never use Kaspersky again or recommend them to anyone else after this episode!
Desired outcome: Full refund of the purchase price
Kaspersky Lab
-
Renew of licence
Why was I charged £34-99p on the 26/05/2021 the money was take out of my bank account this is (bank robbery) for a licecen for one item and I have three whitch I did not ask for or need. I can not find a email telling me you were going to take the money and that it would be down loaded straight away with out me knowing that it was there.
Trevor hickman
This review was chosen algorithmically as the most valued customer feedback.
On 5/20/00, we paid $116.14 for a download of the total security (which we've had for some years beyond the current 3 year use pemit), which included a charge for your performing the download for me. I was bumped off several times w/o knowing it over almost a five hour period over two days. Have no idea what's going on or if anythng's going on. All I saw...
Read full review
Kaspersky Lab
-
I did not authorize revolving charges, or recurring charges. I want a refund.
Preauth dri*kaspersky la orderfind.com mn

Your kaspersky order reference number: 93776166000

Please refund asap.
I am on ssdi and I did not authorize please refund me my money asap. the following.

25562 dda preauth dri*kaspersky la orderfind.com mn 00001000 025562

Online description:
Online description
Dispute

Statement description:
25562 dda preauth dri*kaspersky la orderfind.com mn 00001000 025562
Date:
5/14/2021
Type:
Debit
Kaspersky Lab
-
Products - inquiry kaspersky internet security
Original order id 13199528906 march 22 2018 renewed without my consent with a new visa card number that I haven't ever given you. I
Cancelled my old visa card so you would not auto renew. Why do you have my new card number and you auto renewed with it charging my card for 64.49 renewal id 90333459700. I do not authorize you to use this visa card ending in 9231. I am considering reporting this to the authorities.
Desired outcome: cancel my subscription refund my money do not use my credit card unless I specifically give the number to you.
Kaspersky Lab
-
Kaspersky Internet Security
Tried to resolve a problem to get my activation code reactivated and your tech support tried to get more money from me to reactivate when I already paid for. Crooks working for your internet antivirus trying to rip off a middle aged women with a disability. This happened early today. The Tech support was really rude asking me for more money when I already paid for a subscription .It happened today on January 20 2021. How dare these people that work for you ask for money when I already had a paid subscription. All I wanted was help to reactivate my subscription that has already been bought and paid for. How very disappointed I am with this Company Kaspersky Internet Antivirus. My name is Zulmira rogers and I live in Canada. I want this properly investigated and to notify me at [email protected]
Kaspersky Lab
-
Kaspersky total security
I applied for Kaspersky total security on 8 January 2021 as my license expired. Hence, a sum of rs.1826.25 was debited to avenues... Ref. No. Igakfivwf2 from state bank of India, Chennai 600020. I did not receive any activating code and so could not activate it… Hence, I request the payment of my money to be returned to me as the activating code was not received by me and I could not install the security.
K. Srinivasan
Kaspersky Lab
-
Unauthorized credit card charge
on credit card statement it states DRI*Kaspersky Lab orderfind.com IRL £49.99 date charged 22 November 2020
I no longer need this, having purchased a Kaspersky total security package for 10 devices in 2020. 3VD8G-4ZEXJ-GWNB1-2GQBS

Please refund the money to my credit card account
Mr Colin C Vanstone
Kaspersky Lab
-
Unauthorized credit card charges
DRI Kaspersky Lab orderfind.com 114.77$ was charged to my VISA CARD. I did not authorize this. I have no idea what this is about.

I already have Kaspersky Total Security installed. Some guy called me from Kaspersky on Tuesday November 10, inquiring about my Kaspersky. He said he would call me Thursday but never did. The number was 1-888-526-1564. Now I receive this bill.
Kaspersky Lab
-
Over charged my credit card
On 6/16/20 I was charged $95.39 and again on 9/17/20.
I was charged o my discover card on both dates. I don't recall allowing any charges.
My Name is:
William P. Reese
261 Princess St.
Hanover, Pa. 17331
717-632-7828
email [email protected]
Please correct this error.
Thanks
This review was chosen algorithmically as the most valued customer feedback.
Your subscription renewal was successful Dear Stephen Rubin, We're pleased to tell you that your Kaspersky Total Security subscription has been automatically renewed. Your award-winning Kaspersky Lab protection has been extended for another subscription term and no further action is required. Thank you once again for choosing Kaspersky Lab. The...
Read full review
This review was chosen algorithmically as the most valued customer feedback.
Although I cancelled my DRI Kaspersky Lab account at least five years ago for Internet Protection Service, unfortunately on July 21, 2020, my Credit Card was debited $84.99, by the name, "Orderfind.com Mn, " on behalf of DRI Kaspersky. I don't have an account with DRI Kaspersky Lab and didn't authorize their company, with "Orderfind.com Mn, " to debit...
Read full review
Kaspersky Lab
-
Kaspersky total security
I have been charged for another 2 years of service I did not agree to and do not want. 2C2FCB72-E7F0-4B04-99B5-080DAEFC5F18. I notified them by email and got no response. I had no advance warning and no option to cancel. Their policy of forcing service on a consumer is a good reason never to do business with them again. I want a cancellation and refund.
Kaspersky Lab
-
Unauthorized charges
My credit card was charged twice:
(1) Transaction date May 29, 2018 = $147.11
Posting date May 30, 2018

(2) Transaction date May 30, 2020 = $170.16
Posting date June 1, 2020

I never registered with this company and I already changed this credit card early part of 2020 - thus I wonder why Dri Kaspersky Lab orderfind.com was able to charge this year again on my credit card. Attached as pages of my credit card bank statements showing the charges.
Thank you.
Kaspersky Lab
-
Unauthorized charge from my bank account
I was charged 69 us $ form my bank account without my knowledge on 15th june. I tried to contact the kaspersky lab but they could not help me in anyway. The transaction has happened in the name of dri kaspersk and the kaspersky lab was not able to identify this transaction. Currently I deleted my account fearing that I might be charged again without my knowledge. I would like to recieve a refund on this and this fraud transaction should not happen to anyone.
We are here to help
16 years' experience in successful complaint resolution
Each complaint is handled individually by highly qualified experts
Honest and unbiased reviews
Last but not least, all our services are absolutely free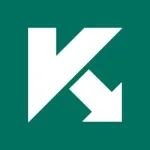 Kaspersky Lab contacts