McAfee
-
antivirus plus
In last 8 years, I have purchased many anti-virus software, but no one had such worst customer service to complaints. My antivirus pauses when it reached 33% and I have to manually unpause it. when I contacted the service center, I was told they cannot help me. Then I downloaded a software which gives the tech support in McAfee access to my PC so that they can check it, they too said they cannot help and upon asking what is to be done that person said nothing can be done.
McAfee
-
livesafe
This product is the worst, I cannot even download the anti virus protection. The activation code is not being accepted. I bought it at wal-mart and I have been trying to activate it with no luck. Why do I have to call a number and talk to an overseas third country national to get something so simple done.
This review was chosen algorithmically as the most valued customer feedback.
Macabre on the 7th Jan 2016 illegallyremoved the money from my account 79.99pounds for antivirus protection. I emailed 4 times and phoned for the money to be returned, I was told refund would be paid within 5 working days after I spoke to staff member on 20/1/16 I still have not received it also each time I try to have live chat with them their site isn't...
Read full review of McAfee
McAfee
-
not returned the money
12/24/2015 illegallyremoved the money from my account 89.99 pounds for antivirus protection. I wrote and phoned for the money to be returned, but on the phone tells me that it can be done online, but actually it can not be done because it is not working. Please help me to return my money from McAfee. Unlawful transaction details: Name: Aivars Vainins Order #: PL1645332076 Date: 24 December 2015
McAfee
-
unauthorized credit card charges
10/31/15 received an email from McAfee that they renewed my service in the amount of $53.99, and charged my credit card. I contacted them the same day, received a reply that my card would be refunded in 5 bus. days. That refund has still NOT been completed. I contacted them again today 11/16/15, received exact same email as 10/31/15 that my refund would be processed in 5 business days. Here is the email: Thank you for contacting Intel Security Consumer Support. We have recently opened a Service Request for support based on the information you provided us at our support website. Below you will find the details of this request for your reference. - Order #: - Service Request #: 1872552683 - Created Date: 11/16/2015 14:04:55 - Account E-mail: - Description: Please respond to my previous request #1872541667 and: Dear Deborah, As you requested, a refund in the amount of 53.99(USD), for your purchase of McAfee AntiVirus Plus has been processed. The confirmation number for the refund is CS1618090126. Be aware, it may take 5 business days for the credit card or other electronic reimbursement to be completed. Please allow up to 3 weeks for refunds by check. Also, I uninstalled the McAfee app as soon as I received the computer back in June, I never installed the program to begin with, and I NEVER gave them my credit card info.
This review was chosen algorithmically as the most valued customer feedback.
I purchased a computer in 2011 and it came with McAfee but you needed call and have it installed FOR SOME REASON IT WAS NERVER INSTALLED. My kids set it up for me. We'll when I got the credit card bill and there was a charge on it from them I called and the person said that they had been charging my account every year for the last 5 years and that I should...
Read full review of McAfee
McAfee
-
antivirus software - will never use it again
I bought a Multi Access McAfee program from Tiger Direct along with my laptop...When I attempted to access the McAfee website I ended up in India and was held hostage for 3 hours...they demanded 150.00 and told me I wouldn't NEED McAfee as my problem was adware...I refused, and they disconnected, but kept my PC hostage...The accents were very heavy and difficult to understand...it was obvious I was NOT talking to a US person...NEVER again!
McAfee
-
fraudulent it support
Have been using McAfee for about 5 years. Installed a new workstation computer. New computer also came with a free trial of McAfee LiveSafe. When this expired, my new computer was not protected. I still have 11 months to go on my fully paid for licence. Phone McAfee support to transfer my licence from the old computer binned, to the new computer. Spent over one hour on the phone with McAfee technical support (I assume in India) where they attempted to con me through a series of fraudulent diagnostic tools and logging in and showing me around my computer, attempting to convince me of all these massive serious problems I have on the computer (which was less than a month old !). Anything they could find in my Action Centre would be picked on. Software conflicts of no relevance. Even attempted to tell me my Windows Updates were Stopped and not working (this despite the fact I sat in front of them updating before calling them, and seeing them work again the next day!). The fraudster attempted to do the following. He could fix my serious problem of software conflict etc. now for US $120. Or I could take out a multiyear support contract for about US $400 (and if I did that now, he could waive the $120 fee for tonight). He spent an hour on the phone attempting to convince me before I got tired, and left without getting my licence transferred. He also bagged my local IT support stating they have not set up my computer correctly. I then phoned my local IT support next day, who IN 10 MINTUES FLAT fixed my problem and reassigned the licences for me. He also never charged me for the service given what I went through with McAfee. I have now turned off the auto subscription, and will move to another provider as soon as that is over. My other computers (family and work) are already transitioning to something else as required (and the new product is HALF the price of McAfee as well). Not only that, I had to in any event take McAfee of any laptops as it slows the whole machine down. It really only works on workstations.
McAfee
-
terrible product
I purchase 3 years subscription to mcafee live safe when I purchased my laptop last year, the past two months my computer has been running progressively slower and slower and frequently stalling. I also had my bank account hacked by spyware installed on my computer, My mcafee picked up nothing, when I rang them they couldn't care less, they refered me to a third pary company who said I would have to pay £189 to have my computer checked, I asked to be transfered to customer services as I wanted to cancel my cover they could not have cared less, so I uninstalled it and installed AVG, what a difference it is like having a new computer it is working super fast no stalling, I would highly advise anyone thinking of buying mcafee not to do so. The customer serivce team speak poor english, which i cannot blame them for obviously mcafee prefer to out source to india as it is alot cheaper but it makes communication extremelly difficult and feels like there is no accountabiltiy directly to the company, they were more than happy to cancel my subscription with out any offer of a solution.
This review was chosen algorithmically as the most valued customer feedback.
Same as a lot of other people here, a charge of $104 showed up on my credit card without being authorized. Two possibilities, I had downloaded a trial version last year in the spring, but cancelled it because I didn't like it, the other instance was an update for Adobe that carried a trial version of McAfee, I declined the add-on but it installed anyway. I removed the software and 2 days later...credit charge.
Read full review of McAfee
McAfee
-
Messed up my computer
I brought some virus protection from mcafee and wasnt sure it was downloaded right on my computer. I called mcafee for help. The guy named dave said he would help me download it. He said he wasnt able to cause i had an hacker and would cost me 245.00 to get rid of it. He said if i wouldnt my screen would soon go blank. I told him i couldnt afford it so he told me to just throw my computer away. I hung up on him and guess what, my computer went blank. Didnt have any problems before. This company will rip you off. They are nothing but scam artists.
This review was chosen algorithmically as the most valued customer feedback.
I have had nothing but problems since I became a client of McAfee Anti -Virus Computer Software. I have had my subscription premature cancelled, I have had virus and Trojan attacks on my computer while having McAfee software protection or I thought I was protrected by the software that I purchased. And most recently when I inquired about a assertion that...
Read full review of McAfee
McAfee
-
security breach
THIS IS A COMPLAINT OF MCAFEE ANTI VIRUS PROTECTION. ON MY SAMSUNG ANDROID. Last night whilst watching Filmon, and not for the first time, a message came on the screen. It proved someone had accessed, (with no warning from McAfee), via the personal message, that my emails have been accessed.
I was watching BBC's The Apprentice. I want you to look into identifying who, and where this breach came from, as I believe I know the t..t who did this.
HELP URGENTLY!
This review was chosen algorithmically as the most valued customer feedback.
Purchased 2 McAfee total protection two months ago. Not being computer savvy, I was told it covered all areas of internet and related security. After paying nearly $160.00 I had yet another virus "V9" attacking and taking over my browser. I phoned McAfee support and was referred to a 3rd party company, who charged me yet another $250.00 to ad malware/adware...
Read full review of McAfee
McAfee
-
illegal mcafee activity
MY CURRENT MCAFEE SUBSCRIPTION TOTAL PROTECTION EXPIRE 11/29/2014. I ALSO HAVE A FREE INTERNET ANTIVIRUS THAT CAME WITH MY AT& T INTERNET PLAN FOR ONLINE AT&T.NET SERVICES. MY MCAFEE SUBSCRIPTION PURCHASE WITH MY DELL.COM CREDIT CARD WAS REMOVED AND REPLACED UNDER ANOTHER SERIAL NUMBER. I HAVE BEEN HAVING NUMEROUS PROBLEMS WITH SITE ADVISOR INTERRUPTING ME HOLDING AND MOVING THE ARROW CONSTANTLY WHILE I AM ONLINE. SITE ADVISOR COMPROMISE MY PASSWORD, ENGAGE IN STALKING, MONITORING, BODILY HARM, CHANGE PERSONAL AND UPDATE INFO AND SCHEDULE. SUSPICIOUS MCAFEE LOCATION NEARBY IN COMMUNITY NEAR 90TH ASHLAND IN CHICAGO, ILLINOIS BUILDING AND CONNECTING COMPUTERS TO ILLEGAL MCAFEE NETWORKS. UNKNOWN SUSPECT IS BREACHING INFORMATION TO NEIGHBORS ABOUT BANK ACTIVITIES AND ALARM AT ABOVE ADDRESS. PLEASE CONTACT ME AT 7736515384. I WOULD LIKE TO SPEAK TO SOMEONE ABOUT INVESTIGATING ABOVE ALLEGATIONS.t
The complaint has been investigated and resolved to the customer's satisfaction.
This review was chosen algorithmically as the most valued customer feedback.
Back in April or May of this year i purchased a McAfee Antivirus for one year at 49.99. It last until approximately mid July and than told me my subscription is running out. I called the 888 number and spoke with someone with a very thick accent ( Indian) . They put someone on the phone from tech support. They were circling all this stuff on my laptop then...
Read full review of McAfee
The complaint has been investigated and resolved to the customer's satisfaction.
McAfee
-
customer service
Purchased MacAfee 2 weeks ago.
Today, I had unwanted pop-ups on my pc.After speaking with the rep at McAfee I was told that pop-ups are not a virus.Per the customer rep - because I had downloaded a software/Visio with a recommended install rather than customized; unknowingly I had given permission to these pop-ups.MacAfee offered to help but with a charge of nearly 180 dollars of yearly subscription or one time fee of $ 69.95 because per the customer rep; even though I had new windows pop-up on my pc ; these were not viruses? Being frustrated I asked for a refund- After all, the reason for purchasing a virus protection was to keep my pc from being slow, or keep away from pop-ups (What I hoped from virus protecting software like McAfee to provide) - but I was told that it is not a Virus and therefore I will be charged another 180 dollars a yearly cost for the clean up or a one time fee of $69.99. Is this absurd or was I asking for too much?

Irritated by not receiving the assistance of cleaning my PC I asked to get my refund of $45.00 that I paid to be a member of McAfee- I was transferred to a customer rep. Here I am told that because this product was purchased online and being that McAfee is partnering with a partner! I couldn't cancel with them. I was provided a different number to for cancelling. McAfee might have be prestigious or might still be for some people but above is my experience and I am taking a break before the I call the new number provided to receive my refund.

How about just cleaning the pop-ups/viruses- what McAfee is known for rather than trying to sell more products?
Resolved
The complaint has been investigated and resolved to the customer's satisfaction.
The complaint has been investigated and resolved to the customer's satisfaction.
McAfee
-
customer service
McAfee Customer Service scam

I don't know anything about Windows computers. I called McAfee when their anti-virus software was unable to install in my computer. After an hour on the phone with their call center (staffed by South Asians), they were unable to figure out why. They said they needed to schedule a 'higher level' technician to call back in 24 hours.
A South Asian technician called back and spent 4 hours in a 'remote access' session with the computer trying to fix the problem. She ended the session by saying that I had to contact the manufacturer of the computer to solve the problem, whatever that means. It turns out she didn't work for McAfee.
Further phone calls to McAfee were made, and they informed me that I would need to contact the software developers that made AVG software, because their software was preventing the McAfee anti-virus software from installing. This turned out to be untrue according to the technician who fixed the problem later.
I contacted GuruAid, as a search engine query listed them as the top hit in my 'AVG' search. They did a remote session and after about an hour I was switched to a 'supervisor' who told me that the computer was infected and did I want to pay $120 for a one-time fix, $179.99 for a year's service, or $300 for two years service? I decided on a year's service, and gave them my credit card info and permission to charge me.
Four hours later, technicians were still working on the problem. I wrote to them during the ongoing chat session that I was going away from the computer, and gave them my phone number so they could call me if they needed anything from me. After a few more hours I got a phone call.
It was a South Asian male voice on the phone, and he was alarmed. "Your computer is highly infected, it's sending out signals that it is in trouble" said the man. He said he worked for "the people who guarantee your computer's software", and when I disbelievingly asked him how long the warranty on my 'computer's software' was, he said ten years. He refused to say how he got my phone number, and said he worked for a company called IT solutions. I hung up on him.
He called back again after a few minutes and convinced me to do a few things with the keyboard, pressing 'R' and the 'Windows Flag' key together and typing some commands into a box. These results he described to me as evidence that more than a dozen hackers had taken control of my machine. He had me type in other text and showed me the 'Registry' which he told me had more than a thousand infected items. He said that they were replicating themselves. Then he put me on hold so I could speak to his supervisor. According to the local technician who fixed the computer later, this was all nonsense. But it scared me.
Well, his supervisor said that as the company that 'runs the operating system' on my computer he was very concerned, and that it would cost $208 to fix the operating system on my computer. I asked this if this was additional to the $179.99 that I was being charged by GuruAid. He didn't know anything about GuruAid. I told him that they are the ones that gave him my phone number. I ended the chat session with GuruAid. I ended the chat session with McAfee (which the GuruAid technician had initiated). I hung up the phone, called VISA and notified them I'd like to cancel the charge. They said that while the charge was pending, I had to contact GuruAid directly and have them remove the charge. The toll free number that VISA gave me for GuruAid went directly to an answering machine. I shut down the computer and called a local technician, who came over and fixed the problems and cleaned up the machine. There were no 'hackers inside the machine'. When he ran the McAfee virus scan, it did not detect any viruses.
I'll be calling VISA when the charge from GuruAid posts, and canceling it.
Here's the takeaway: McAfee pays South Asian call centers to provide incompetent customer service. These call centers run a scam where instead of fixing simple problems (that a local technician I hired after this experience fixed in an hour) they refer unsatisfied McAfee customers to other incompetent (or criminal?) companies staffed by South Asians that tell them that their computers have big problems, scaring them, and then ripping these McAfee customers off by charging them for unnecessary service they cannot even provide if they wanted to. In my case they tried to cheat me and get money from me twice! All because McAfee has made a business decision - it doesn't care about retail customers, has paid an incompetent call center to represent the company and is uninterested in regulating their sub contractors based outside of the USA.
Resolved
The complaint has been investigated and resolved to the customer's satisfaction.
This review was chosen algorithmically as the most valued customer feedback.
Buyer Beware! When you purchase a Dell laptop with pre-loaded McAfee antivirus software (with a free trial period), Dell will provide your credit card information to McAfee. When the free trial expires, McAfee with automatically charge your card. Before my 15 month free trial period for McAfee was up, I purchased ESETNOD and deleted McAfee antivirus from...
Read full review of McAfee
McAfee
-
phone locked up by mcafee
see previous submission.. phone locked..mcafee to stupid to know the are trying to email my pin number to 0430339058 email address [email protected] which is the phone they have locked me out of..gave them alternate email address [email protected] pamela turner..all they did was then put robot technician on who advised nothing wrong found.. of course not..its my bloody phone i want unlocked so i can swap it for my grand daughters phone sr1199304310 sr119929273 are the reports i have put in...pamela turner
We are here to help
16 years' experience in successful complaint resolution
Each complaint is handled individually by highly qualified experts
Honest and unbiased reviews
Last but not least, all our services are absolutely free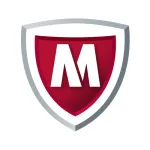 McAfee contacts