McAfee
-
I keep getting billed for $389.00 for computer security services
I have received e-mails from McAfee starting May 19 2022 I called the service number and was told I would have to do several things to cancel security services I never ordered. I answered e-mails. The e-mails I've replied to--to several different addresses, are responded to with: "Sorry it didn't work out." or, "On vacation."

I hope McAfee will quit trying this.
Desired outcome: Please cancel what I never ordered. Please uninstall any security systems you have on my computer. If you did get any money from me--somehow--please refund and, I definitely would like an apology.
This review was chosen algorithmically as the most valued customer feedback.
I purchased a McAfee AntiVirus 1 year subscription card, which has a 25-digit product key. By taking/calling McAfee free support help I was going to have this McAfee security product downloaded on my 2nd laptop at my home. So, I called the McAfee free support help ph. #866-622-3911, and asked support person to help me remotely to download this AntiViru...
Read full review
McAfee
-
Emails
I get emails from McAfee services. I never remember signing up, but in any case, have requested they unsubscribe me about 10 times over the past couple months! After hitting the unsubscribe button, I get the message saying "successfully unsubscribed" then I continue to get their emails. The fact that they continue to harass me, with threatening "your device has been infected!" messages is extremely frustrating, and makes me suspect them of deceptive/phishing practices. I will report to my attorney general if necessary.
Desired outcome: Drop my email from contact list, as required by law!
McAfee
-
PC protection services
I have been receiving on the average of twelve renewal offer emails per day from this company for at least a year. I've tried emailing them to cease but the emails were never replied to. I called the number I was given and it's always in India and they do nothing. I sent a letter to an address given, only to have the letter returned for "not deliverable as addressed". They have made it impossible to stop these harassing emails. One problem is the emails come from a different source every time so one "unsubscribe" takes care of that one but leaves countless others continuing to be sent. The only way to stop this, in my opinion, is to get the main office of McAfee to stop the emails. I truly hope you can help me with this problem.
Desired outcome: Please demand McAfee stop harassing me with their emails.
So far, not response from BBB and the emails continue to be sent at about 16 -18 per day!
McAfee
-
Virus software
I did NOT renew my service and it was NOT downloaded to my computer. I have been getting bills from Rockland Federal Trust since February for the software.

I do NOT even have Rockland Federal Trust anymore and haven't for a few years. They tell me McAfee has to reverse the charges. I have called and spoken to them twice and they tell me they will take care of it. Today I got 2 bills from Rockland saying I am responsible.

When I last spoke to McAfee he promised me it would be resolved in 3 -7 days and it has NOT. He gave me a reference number of 1-106261411. I have tried to call 5 times today to 800-622-3911 and it says it is out of my area.

PLEASE HELP ME,

Sandra L. Pendergast

21 Sanborn St #7

Reading, MA 01867

339-203-3442
McAfee
-
David Johnson
David Johnson, representing McAfee

Phone number: 206-415-0144

Ref number: 348118901

Refund: $389

April 24, I got a phone call from David Johnson, located in Seattle, claiming to work for MacAfee regarding online access 2022. He wanted me to download TeamViewer so he could help me remove my access to MacAfee online access 2022. He also told me that I have a refund of $389 coming to me. He asked if I had other account than with Chase bank and told him no. Today April 29, 2022, I called David two times on April 26 to get this worked out, but no luck. As of today April 29, 2022, I have not received my refund. Please investigate this man.

Thank you for your attention to this matter,

Brynjar Halldorsson

Email address: [email protected]
Desired outcome: Investigation
This review was chosen algorithmically as the most valued customer feedback.
I placed on order for McAfee Total Protection for $29.99. I was trying to pay for a Verizon 12 phone for 97.03 for fees, etc. I tried 10 times and it would not go through. I called my bank and they said they didn't see any attempts. So it was Verizon, Verizon checked and stated it was not them. So after calming down, I realized I just installed McAfee. I...
Read full review
McAfee
-
Mcafee security
I have paid $59.50 on3/20/22 it has been deducted from bank account on 3/20/22 00000000 866-622-3911 TX MCAFEE WWW MCAFEE 5968

Please quit interfering with my computer saying Mcafee has expired.

I'm really tired of it !

Goldie Ling
McAfee
-
Auto renewal $299.99 for McAfee® Total Protection-email received
Received the following email, yesterday 4/14/22:

NVOICE MAC011418 DETAILS

We have received your order.

We are much obliged to inform you that your order has been auto-renewed. We have charged you an amount of $299.99 for McAfee® Total Protection.

You can call our customer service team for a refund- +1(888) 683-6831

-----------------

Notes:

1. Your account has been auto-debited and the charge will appear on your bank account in the next 24 hours.

2. Please retain the copy of Invoice as the proof of your service for 1 year. If you have any questions or queries about your order then see the help document!

Steve R Hughes

Billing Team

+1(888) 683-6831
Desired outcome: A generic "leave a message" is on the above phone number. This a fake email that I noticed is also being sent to other people. Hopefully, it can be stopped!
McAfee
-
Billing statement - mcafee premium services
I received an email from Donnellf Minhf on April 1 2020. The email shows an order ID number and states that "We have successfully processed your payment of $599" for "McAfee premium service plan".

I can't begin to tell you how concerning this is coming from a company that is supposed to protect my computer and you've been hacked!

The phone number on the billing statement is 866-202-9653 and states is was sent via McAfee 2022 USA BILLING TEAM (see attached).

PLEASE LOOK INTO THIS

Judy Dunham
Desired outcome: Funds returned, free McAfee computer protection for the next 5 years.
McAfee
-
computer locked up unless i renewed
Got notice my computer was infected and the I had to download the newest version of Mcafee. I could't do anything, it was locked. I downloaded and it seemed to be fixed. HOWEVER my subscription did't expire until next month. So Why didn't my current subscription fix the issue? I am not happy about the way this was done! Was I scammed, I have received lots of e-mails from Mcaffe confirming the new subscription so it seems legit. YOU TELL ME!
Desired outcome: WANT TO KNOW IF I WAS SCAMMED
McAfee
-
Anti-virus
McAfee anti-virus completly blocked all of my downloads, even though I wasn't subscribed. I tried uninstalling the McAfee Web Advisior multiple times but it would'nt uninstall. I had to end up deleting all of the program files for it to allow downloads again. In additon, it kept popping up saying that I did not have an active subscription, even though I turned it off repeatedly, thinking I might re-activate at one point. I completely un-installed it after that. In additon, while I was using it, it would keep changing my default search engine without my permission. I will not buy McAfee again, and do not recommend it to anyone.
This review was chosen algorithmically as the most valued customer feedback.
I received this receipt this morning, I do not want to renew at this price. I called this number (1-732-328-8932) like the paper says to cancel the renewal. I talked to somebody supposedly named Wesley Kingston. I don't believe that is a real name since he had a heavy Indian accent. He was not helpful so I asked for his supervisor. A man got on the phone...
Read full review
McAfee
-
Someone trying to charge me 499 for your service
Recieved an email saying thank you for your order and charging my accout for 499 an change they used a number 805-619 5657. I hope this does not get charged to my accout, They are using your name and logo and representing thwem selves as you and not sure what I should do?
McAfee
-
1 year subscription failed but payment debited
Patronage : Manoj Chauhan

Mobile : 8059519538

Email:- [email protected]

Laptop: Lenovo

Complain:- I renewed my McAfee 1 year subscription through McAfee site on dated 05/04/2022 at 6:32pm. The payment was done through ICICI Rubyx credit card. The amount of Rs.299/- deducted from my credit card but the redemption code of McAfee 1 year subscription has not been received.

kindly activate my 1 year McAfee subscription by sending activation code at my email:- [email protected] as soon as possible.
Desired outcome: kindly activate my 1 year McAfee subscription by sending activation code at my email:- [email protected] as soon as possible. ORREFUND BY FEE
McAfee
-
Spoofing email for McAfee Antivirus subscription
Please advise what to do with this fraudulent email. Thank you, Wendy Padob

[email protected], 212.614-0366

----- Forwarded Message -----

From: McAfee Support Team

To: "[email protected]"

Sent: Monday, April 4, 2022, 12:53:50 PM EDT

Subject: We have been trying to contact you to adjust your subscription

Last Call: Wpcreative,Your McAfee Subscription expired Today, Renew Now!

Your Computer Might be At Risk ☠|❌ Renew McAfee Antivirus

1-Year Total Protection Software (FOR 5-Devices) $29.99 | 2Yr 10-Devices $35..

Save upto 67%.

Click Here To Get It Now
McAfee
-
1) McAfee anti virus protection 2) MacAfee help proceedures
1) I have recently re-installed McAfee anti-virus software (following installation of a new hard disc). It has previously worked well for years but now I get multiple pop-up warnings that my computer is at risk. Virus scan and updating are set to auto.

2) I have used McAfee chat facility to try to resolve the above problem and get given a reference number but receive no help after that.
Desired outcome: 1) assurance that my computer is protected2) stop pop up warnings
This review was chosen algorithmically as the most valued customer feedback.
DO NOT DO BUSINESS WITH MCAFEE. As of today, 4-2-2022 I have gotten yet another email from mcafee telling me they have accepted my request for a refund and it will be 3 weeks to process a check. I responded that I do not want a check, I do not trust them. Want a credit to the cc used for the original subscription. A cc transaction takes 3 seconds. They...
Read full review
McAfee
-
Virus protection
I have been getting scam emails, from someone on your behalf, stating my account is up for renewal. Please note. I am not with MACAFFE, nor will I ever.

Please find the email below.

RNlNG: robertgeorge.payne, Your McAfee Protection Expired TODAY Fri,01 Apr-2022

Yahoo

/

Inbox

McAfee Anti-Virus Alert

To:

[email protected]

Fri, 1 Apr at 18:31

This message contains blocked images.Show images

orAlways show images

Your McAfee Protection Expires Fri,01 Apr-2022, Hurry up⏳

1-Year Total Protection Software 5-Devices -->$29.99

2-Year Total Protection Software 10-Devices -->$35 (Today Only)
McAfee
-
Auto Renewal Refund Request
Like many companies if you buy a subscription they'll put your credit card # for auto-renewal by default. If you don't want auto-renewal you have to go into your account and change settings or mark calendar so you don't forget.

Dec 2, 2021 autorenewal hit my card. I decided to go with another (better) anti-virus service so I planned just to get a refund.

Dec 6, 2021 - requested refund, agent took my info and said it will be processed. No credit came back to my credit card. (i have service request #)

Dec 6, 2021 - received email that my refund was processed back to my credit card. No credit appeared.

Jan 26, 2022 - I finally decided to call again, spoke with agent Angel who said they will have a manager call me back and that everything was scheduled to send back the credit since I requested it before the 30 days expired (Jan 2, 2022). No call back or message.

March 3, 2022 - called again spoke with agent George who was good in that he found that no refund was made because I had removed my credit card from my account, so I added it back to get a refund thru their system. No refund came back.

March 31, 2022 - called again spoke with agent Angelica was good but she can only do so much and their Supervisors don't get on the phone with customers. She said that the system shows I was refunded back to my AMEX card on Dec 6. I guess they don't cross check to see if it actually took place and that a debit occurred from their system?

March 31, 2022 - Called AMEX and confirmed NO refund or credit has happened for the amount of $124.99.

Back to McAfee now- super frustrated with this process and the waste of time I have spent. I guess I will call again to inform them what AMEX said...
Desired outcome: Send refund ASAP, check your bank records to see that no debit in the amount of $124.99 actually hit my credit card but that only a request was sent to the AMEX card. Be happy to submit my AMEX credit records for that time period.
We are here to help
16 years' experience in successful complaint resolution
Each complaint is handled individually by highly qualified experts
Honest and unbiased reviews
Last but not least, all our services are absolutely free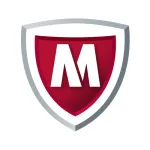 McAfee contacts