Newest Maytag reviews & complaints
Washer
I have had a broken maytag washer. The experioence I have had with maytag is a joke. I wish the ceo of maytag had to pleasure to call and try to resolve anything with maytag. Since july my maytag washer has been broken. You have sent out 3 different people to fix. Still broken washer. You then told me since the company did not notify you they needed a part I get to wait another 10 days to see... I repeat see... If you can find the part. We are almost another month past that and still a broken washer... For the love of god I would love to use my new washer... But no maytag will not allow me to use a new washer,
Desired outcome: I would like a new washer ASAP. I would also like to reimburesed for my time and troubles. Along with the $50 a month I am spending on the laundry mat and another $150 a month for the time I have to go to the laundry mat.
Washing machine MVWB765FWD
Bought a beautiful matching set of thie washer along with matching dryer about 3-4 years ago. We were expecting to have them a long time. Well---just this week, there was some water under the washer and it was smoking. The serviceman came out and for $95 he told us the fill valve was cracked and the water leaked out on onto the board---needing a $750 repair--may as well purchase another machine. I was appalled! We've been married 40 + years and only had 2 washing machines. So when we go to buy what we thought was the best, it lasts 3-4 years! I don''t know what you all can do, but this is totally ridiculous! Please advise us as to what you all will do. I hear this fill valve is a problem for you all, and you should fix my machine or get us a new one! If we get another one like it, will this fill valve be a problem again? Have you all changed fill valve suppliers? I really look forward to hearing from you all in a timely manner!
Desired outcome: I would like to be compensated for this repair or a new washer furnished!
Maytag washer
3/4/2022

I haven't even had my washer for 1 year. The control panel went blank and it would not release the door look, we called the warranty company out, he had to break the lock and order new parts, a week later he came back to to replace the control panel and the lock... turned the washer on and the same thing happened, he broke out the lock again and has to order parts. I called the company and told them I wanted a new washer, they told me that they had to repair this one, and that the part is no where to be found so it might take 3 more weeks to get it! I said again I wanted a new washer. Demetrice from Michigan, who is a supervisor, told me that if I didn't understand the warranty that he would read it to me. Very rude! then I tell him I bought their brand because LG and Samsung have a bad reputation and if Maytag doesn't stand behind their product will have a bad reputation also. he said whatever! Also he would not give me his supervisors name.
Desired outcome: I want a new washer.
Maytag top load washing machine
We bought our Maytag washer and dryer not even two years ago. We have already had to get the message board on the dryer replaced. Now the washer is turning itself off every time I turn it on. Sometimes it works it's hit and miss! We spent alot of money on these two items and we chose Maytag as we thought they would be good. We are so disappointed in these two items. We will never buy another Maytag appliance again. This should not happen with items that are still so new.
Desired outcome: Please fix or replace it!,,,
Washer broke after one year
We bought a Maytag washer (MVW6230HW1) & dryer (MED6230HW1) matching set on 11/11/20. Delivered on 1/4/21. From the first use of the washer it made a lot of noise and I should have returned it then. On 2/8/22 the washer stopped working (no lights on display), it was completely dead. I bought the extended warranty (Osurion). Osurion is another nightmare story.

Since Osurion had to order the parts for the washer and scheduled a return date. They call me the day before the return date saying the parts on back order and they don't know when the parts will come in.

So here we are without a working washer since the 8 of Feb 2022 and today is the 27 of Feb 2022.

So the wife and I went shopping for a new washer and ended up buying a new Samsung washer and dryer. We'll get the Maytag washer fixed under the extended warranty and sell them.

Needless to say, we'll never buy another Maytag or anything Maytag.
Desired outcome: Complete refund would be nice and you take the washer and dryer back
Product and service for a Whirlpool MGD8630HC Dryer
We recently purchased a Whirlpool MGD8630HC Dryer from the start there has been a mechanical type rumbling noise similar to bad rollers and after a service call initiated by Whirlpool installed a service kit it has only gotten worse and no one seems to know what the problem is with the only solution being to continue moving forward replacing parts until it goes away and even then there is no guarantee that will do it. We were trying to explore Maytag's 30 Day Money Back Guarantee. We wound up spending literally hours trying to go through the process speaking with a number of individuals all with a different answer. The web site and this process have not been at all user friendly for a return. When we asked what the process was to get our money back as per the guarantee it started by whirlpool customer service telling us that we needed to first have a service rep come out to assess as a prerequisite to qualifying. Again that made it worse and no idea what the problem is. The 2nd last person we spoke to told us we needed to fill out a form and submit it, which we were never told before, and then proceeded to tell us now we do not qualify because a service call was done. Again that call was initiated by whirlpool as a prerequisite to qualifying. The form was not easy to find on the website. I asked for a supervisor to clarify this who first agreed that we did not qualify because a service call was performed and part replaced. When it was stated that was at whirlpools direction then we did not qualify because a mechanical issue is not considered a performance issue, (really?) the dryer is performing its function of drying? That is not at all what your guarantee states nor is it one of the listed exclusions. This has been a painful experience. I am looking for a clear understanding as to why when we followed the direction given we are disqualified and why the guarantee cannot be honored. "If you are not completely satisfied with the performance of your new qualifying Maytag appliance(s) Whirlpool Canada LP will take it back … etc. Under EXCLUSIONS none of the reasons I was given are listed there. If Performance refers to only the drying function why be so deceptive in the wording, why not be clear? As well why does it have to be so difficult to find the form on your web site and why are there so many different answers to the same question. This was a long painful ordeal with almost three days of my time I will never get back and I still have a very noisy machine. What are we to do?
Desired outcome: New machine that does not make excessive growling noises
Maytag washing machine
We bought a Maytag washing machine not even two years old it was expensive and it turns itself off every time you try and start the machine! So very disappointed we bought Maytag because we thought they were a good company wrong that the machine is already malfunctioning and not even two years old! The Maytag dryer we bought with the washer already had to have a new computer put in this is just wrong! We will never buy Maytag again and letting everyone we know not to buy Maytag!
Desired outcome: Would really like it repaired!
Washer not working
We purchased a washer and dryer less than a year ago with an extended warranty from Lowes about 8 weeks ago it would not wash we contacted lowes and they sent a repairman to look at the washer we have been waiting over 5 weeks for the parts and repairman you would think that with the extended warranty they would replace model mvwc465hw3 Ser ca0303508
Desired outcome: Fix or replace the washer ASAP
The complaint has been investigated and resolved to the customer's satisfaction.
Maytag has left an official reply on this complaint.
Refrigerator
I have an insurance policy (repair) with Maytag. This is the second time that the problem exists. When I called to have a repair it took over two weeks for the repairman to come then another two days to install the part. During that time, I tried to save the food in the refrigerator and freezer by storing in coolers with ice that was added every one to two days. I then requested the $250 amount (that is the maximum for spoilage) even though I had many times that amount. After contacting the insurance co. they said that I must submit a claim form which I finally received. Submitted it. They said that my check would arrive in appx. 2-3 weeks. It's been way longer than that. Wrote to them many times asking for a reply why my check hasn't been received. Tried calling them, but no success.

This is the second time this has happened, Previously I called with a problem; they said it would be appx. Two weeks to have a service person come. I was going on vacation in about 8 days. I then called an independent service company; they came the next day but I had to pay over $200 for the part and your insurance company refused to pay.

Please contact me at [protected]@bellsouth or [protected] before this is

Turned over to the state insurance divisions of Michigan and Georgia.

Walter Holland
Desired outcome: A check for $ 250.00
Resolved
The complaint has been investigated and resolved to the customer's satisfaction.
Warranty/Service/Customer Service
I purchased a washer 7 months ago and it's already tore up. I'm under warranty and was scheduled for service/repairs today however the technician called out sick and they canceled my appointment last minute. I have taken off work to be here when they arrived. The customer service is AWFUL, hold times to speak with someone are UNACCEPTABLE. I have spoken to MULTIPLE people all of which cannot help me. I have begged and pleaded for them to find another technician who can come out today and NOBODY WILL HELP ME. Nobody will return my calls and nobody cares that I will not be in town in 4 days when they want to reschedule me
Desired outcome: Technician at my house TODAY as originally promised
Maytag top load washer MVW7232HW0
Purchased this washer from Home Depot on 1/5/22, total price $982.99 with warranty. It was delivered on 1/12/22. After two or three loads it was no longer spinning the water out of the clothes. I called the 1-800 number for service and they said they would send someone out to service it. THIS IS LESS THAN 2 WEEKS THAT IT WAS PURCHASED. I feel like I bought a lemon and am stuck with it. I spoke to a supervisor with Maytag on 2/2/22 to inform them that I want to return this washer and was told that it has to be serviced first and then unrepairable to be replaced. WHAT? I don't understand doing business like this. The gentleman came out to check it today and it has a bad relay in the mother board or whatever that has to be replaced and he told me it will probably be a month or more before the part comes in. This is totally discouraging, and I am so sick about it. I bought Maytag because it is made in America, but I am very disappointed how they handle their product problems.
Desired outcome: My desired outcome is for Maytag to come get this washer and reimburse me.
Top load washer
I bought a Maytag Washer from Lowes in Camden, DE. on March 25, 2021. The Washer stopped working on Jan, 19, 2021. I called Maytag the same day the Washer stopped working and they sent a Technician to check the Washer on Jan. 26, 2021. The Technician said, the Washer needed a Mother Board which he ordered. One week later Feb. 2, 2022 I called Maytag and they said, it would take at least 21 Days to get the part which would be Feb. 15, 2022. That would be 28 days without a Washer and the part would still have to be scheduled to be installed.
Desired outcome: I would like to get a replacement Washer of the same Model that I have. I understand things go wrong. I just can't be without a Washer that long . I thought being without a Washer for Two weeks is a fair time for me to wait to get it fixed.
Maytag commercial washing machine
Date/Time: 02/02/22, 8:37CST

On my campus, UWF, the washing machines in the dorm laundry room requires quarters (despite having a card swipe option; it doesn't work). I put in the quarters as the machine instructed, but hitting start caused nothing to happen, and the washer went back to the requesting payment screen.

Additionally, two of the other washers in this specific laundry room are out of order, and have been for a length of time.
Desired outcome: I would appreciate a response. I would ask for a refund of the quarters, but it wouldn't really be worth it unless it was actually given to me as quarters. I'd just like to know someone in the right position is aware of the situation.
Maytag washer mvwb766fw1
I purchased this Maytag washer (MVWB766FW1) February 2020 because my wife wanted a top load washer after our previous front load needed repairs. This washer looked good because of the brand (Maytag), and it had a direct drive motor. I was familiar with top load washers so thought this would be fine. It was NOT!

The agitator only moved back and forth so did not circulate the clothes through the wash, just moved them back and forth. This resulted in soap residue being left on clothes because they didn`t get rinsed properly. We tried both liquids and packets. Also the clothes got stretched and twisted. After two years I am selling it and replacing it with a front load from another company. Will NEVER buy another Maytag anything!
Desired outcome: Fair warning for others.
Maytag Model MRT118FFFZ
Initially scheduled service on June 8, 2021 thru warranty with Flamingo Appliance. Technician has come out monthly since June 2021 on Jul 14th, Aug 19th, Sep 15th, Oct 12th, Dec 15th . Frost free refrigerator freezer has buildup of ice. Service tech replaced rubber around freezer door about five times, heated rubber to stay in place twice. Now rubber will not stay in place, no suction at all for freezer door to be air tight. Heavy ice build up on food, refrigerator constant running to regulate temperature.

Have been waiting since December 2021 for a door replacement (can you imagine no refrigerator during the holidays!). The freezer is not operational, the refrigerator freezes what is placed in it. My foods have spoiled. I am at my wits end. Urgent need of a remedy to correct this issue! Please!
Desired outcome: Replacement
Product and customer service complaint
We bought a Maytag commercial technology mod#mvwb765fw3 about 26 months ago from Lowes. It cost $866 with tax. The control board went out and will cost over $500 to replace, over half the cost of the washer. It is used in a household of three. The control board as well as the washer should last longer than 26 months if avg use. Then it is no longer under warranty and when you call their complaint department they could not give a rats butt less. "We can document the problem but that is about it". Absolutely no help and not the least bit of sympathy. Maytag brags about being American made and dependable, but once they get your money they could not care less. The products suck, their customer service sucks and their complaint department is utterly useless. They should not be allowed to brag about being American made since they obviously could not care less. They are an embarrassment to anything made in America. Maytag, Whirlpool and Kitchenaid are all the same company and should be avoided at all cost- or all the costs will fall to you as they waltz away with your money.
Maytag washer
The relay module broke in it is less than a year old. It would not run through the cycles properly. Store I bought it from looked at it and told me what part was broken and how much it was going to cost. ($290.00 plus labor to fix it.) You cant get a part in until May of 2022. I shouldn't have to pay anything! It wasn't my fault it broke! Your part was defective! In the meantime I have to pay to go to the laundry mat.
Bought 12-29-2020 from Buttorff's Hardware 111 bridge street Jersey Shore PA. Delivered Jan 8, 2021. Used it lightly less than 35 times on Fridays from Jan to November 2021 when it broke. I have been dealing with the store from November through the December Holidays. Now I'm going straight to you.
Modal # MVWC565FW2
Serial # CX4701227
I prefer my money back first or it fixed for free.
Desired outcome: Money back $599.99 purchase price or fix the machine for free! parts and labor!
MVWB835DW4
This washer has a flaw in the design of the control panel. It's open on the bottom and moisture from the washer corrodes the board, require a control panel replacement (over $300 for the part alone) every 8 to 12 months.
You can see from my attached photo how the circuit board is corroded in a user control panel that is less than 8 months old and is now throwing the F6 E2 error (communication error with the user control panel).
Desired outcome: Replace the user control panel with a model sealed against moisture
Jan 22, 2022
12:30 pm EST
This circuit board should have been covered with a conformal coating. The fact that it's not puts the lie to those Maytag reliability commercials.
Dishwasher
Top tray was incorrectly designed so that you have to manually square up the top washing piece in order to slide the tray back in the washer. I understand that Maytag redesigned the next version to fix the problem. That does nothing for the 2019 model.
I had Repairman come out today and he said there is nothing he can do. As I remember the top tray do work without a problem for about a year we think. Not sure what happen but the repairman doesn't think there is a cure. He said the tray and top washing arm is not damaged and are working correctly.
Desired outcome: Recall and design a tray that will clear top washing unit. Contact me to let me know when you are ready to solve your problem. Thanks Ronald Gupton 469-358-1399d
Dishwasher
I bought this because it's suppose to be the best. 2 years later it quits in me and they want $369 to fix it. On the front it says 10 year warranty but that only cover the rack and tub. That's kind of s misleading I think. Checking on internet seems to be a common problem with washers that use this same control module. For that price I could go buy another and probably last longer. Last Maytag I will buy.
Collect Your Trust Badge
Be recognized for outstanding customer service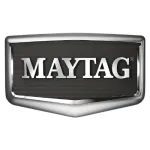 Maytag

contacts
Maytag representative

Maytag admin
We are here to help
19 years' experience in successful complaint resolution
Each complaint is handled individually by highly qualified experts
Honest and unbiased reviews
Last but not least, all our services are absolutely free