Mashreq Bank complaints
304
Mashreq Bank
-
Service
My name is Veena Thazhathu veetil Valson. I was working one company in Abudhabi - Bin Mansoor Printing Press LLC. I complaint against this company regarding my salary pendings and after execution, the court blocked comapnys Mashreq Bank Account. On 11.05.2022, company paid money to the bank to remove their block. Now bank account is active but bank still not transfer money to the court.

So Please do the needful.

Veena Valson

0561462467
Mashreq Bank
-
Credit card finance charge
Mashreq bank account holder : 019100383464
Having credit card with limit 20k and personal loan with AED6900 monthly pay due pandemic I had job loss, settle job in less salary . Due to which I loose payment in credit card payment and for last one year I payed almost AED14000 just finance charge for the outstanding amount AED20000.

I need deferment two three month to settle credit card dues and waving of finance charge at least for past 6 month .

Let me how can get help

Regards
Harshal m k
Desired outcome: Payment Holliday fir loan to pay credit card and waving the finance charge for 6month
This review was chosen algorithmically as the most valued customer feedback.
The worst Service EVER!!! MANIPULATION!!! Customer Number: 013446269 The worst customer service EVER!!. I've requested to close my credit card on Oct 2021, and after three months of waiting for 45 days so I could request a clearance letter, I was shocked to receive another statement saying that I need to pay another 260 AED for closing the credit card...
Read full review of Mashreq Bank
Mashreq Bank
-
Debit card wrong deduction
140 AED deducted from my account without any otp received and i didnot do any purchase complaint # REF-10066163-LOS9W2

Regards
Naveed
0586974440
Mashreq Bank
-
Related cheque deposit
Hi my name Tanveer Ahmed I have mashrik neo account 29200711162 this month 17 of November I deposit one cheque amount of 5500 Adcb bank but this amount not transfer in my account as per I got massage that it will be in one working day several time I complaint to find my cheque but nobody answered me where this cheque go still today I was waiting but when I call to customer center they also not have any option where I can go for this matter please check regarding cheque where is it now either this will be cash in my account or I can get back
This review was chosen algorithmically as the most valued customer feedback.
Dear Team, Good day. My name is Vikas Prince and I hold of a Mashreq Smart Saver card. After several requests I was given a reversal of AED 2400+ but the same is not being effected to my outstanding amount but goes as an increase of limit which is of no use. Tried explaining that I am on 50% salary cut since April last year due to the Global pandemic...
Read full review of Mashreq Bank
Mashreq Bank
-
Account
Dear Team.

I would like to get a notification regardless to my Mashreq NEO account.

There is a transaction of DDS from Dubai Islamic Bank. I would like to know how my Account was disclosed with another bank without my intention or notification. All what I'm asking to give me proof of my approval to Mashreq bank regard of my DDS transection. This is my complain no: REF-9459668-T5D8F9

Waiting for the reply back.
Sep 09, 2021
12:52 pm EDT
Please requesting you to revert back to me with positive feedback
Mashreq Bank
-
Account management security otp fraud
If there was a 0 star I would definitely give to mashreq bank horrible service and horrible experience no security multiple transactions and fraud done no actions! No otp for many transactions if less than 100 dhs transactions u only receive an email not msg on ur mobile which caused me alot of money losses due to fraud without me reading my email! I have been trying to complaint for the past 2 days no response or actions or a call back! I do not recommend this bank to any1
This review was chosen algorithmically as the most valued customer feedback.
Respected Sir/ Ma'am Account Holder Name: Mohamed Agimal Bank Name: Mashreq Bank Account Number : 019100358339 IBAN: AE910330000019100358339 Kindly please accept this complaint regarding without any OTP/Email verification 690.48 Aed was debited from above mentioned account. between 15 - 24 th july-2021 690.48Aed was debited from my account without any...
Read full review of Mashreq Bank
Mashreq Bank
-
Credit Card closed without informing just before cashback was due
Hello Team,

My name is Yogesh Joshi and i was using a Mashreq Solitaire credit card (Card No ending with xxxx8901 ) since March 2021. Suddenly, my card has been closed by the bank after i made my last payment without any reason and with no notification sent to me.

I was supposed to receive a cashback of 2000 AED this month and it seems that is why the bank just cancelled my card. I need an explanation for this and want my card activated again since i never delayed any due payment or did any unauthorized transaction.
Mashreq is really trying to fool the customers this way.

Thank you !

Yogesh Joshi
0507626585
Desired outcome: Activate credit card again
Mashreq Bank
-
Applying for a noon digital credit card
Dear Mashreqbank,
This has reference to an issue I have faced with Mashreqbank Noon Credit card. I had applied for a credit card using the noon app digitally. All processes were successfully completed by me. I got a call from the agents after two weeks asking me for my passport copy visa page which I had send to on May 19th 2021 to [email protected] and copied to [email protected] Till date and even after follow up, there is no efforts taken by MASHREQBANK to notify me on the status of this card. now my interest to take this Mashreqbank credit card has dies down due to very slow service by the staff. This is very strange when Mashreqbank are marketting digital banking, etc and the people in Mashreqbank are not keeping up to their word. Kindly look into the same. Please do not bank with Mashreqbank...
Desired outcome: Till date no response from AbdulHai of Mashreqbank who called me from 045715957
Mashreq Bank
-
Credit card wrong billing again
6th April credit card EMI interest charged 501.31 to be removed. This is not approved by me and you need to remove it immediately
Mashreq Bank
-
Credit card wrong billing summarized
17/04 interest on purchases/deals 146.31
17/03 interest on purchases/deals 485.58
17/12 interest on purchases/deals 117.28
Total - 749.17 Return to cash / credit card
Desired outcome: 749.17 AED
Mashreq Bank
-
I am complaining about my stock market account with Al Mashreq bank
I am complaining against Al Mashreq bank as I couldn't find my stock market account and even I can't close my account and return my money back 7000 $, bad customer service, bad relationship manager and I want my money back and no one helps, no seniors no managers to contact, everyone refers you to his colleagues since 1 month no solution and I will contact Dubai police and the central bank for wasting my money and time.
Mashreq Bank
-
Payment not received
Today I send the money to rakbank to mashreq bank. Mistakely I entered wrong benifercy name but iban number is correct. In our bank that money will be credited. In the account will not received. Kindly check my transaction status for my money.
Iban number is ae040330000019100252623

Kindly check it and let me know if you have received...
Mashreq Bank
-
We can't existing client renewal
I have issues with Mashreq and no one support me I go through the bank I tray to call the customer line but no one answer,

the issues I was out of the country when I come back my card not working and I can't get the cash they told me to renew the KYC, and I do it for 10 of jun and tell now not yet update or give me a call if still required anything, I can't use my card all my money in al Mashreq what I will do please no one help no one answer.
Desired outcome: 0521499141
Mashreq Bank
-
I am trying to withdraw aed from mashreq atm with my fab debit card. The money is stuck in the atm machine but the transaction is completed.
I have used ATM machine number ATM SCU0100, Petrofac Al Khan Office, Sharjah for the amount AED 5000. After competing the transaction, the money is stuck inside the ATM machine.

Date of incident 10.01.2021, Sunday 6.30 pm.

Please help me to return the money.

Thanks
Manuel Aloysius

050 7165391
Desired outcome: Pay me the amount
Mashreq Bank
-
Mashreq platinum credit card EPP not working on app
I tried converting the transactions into EPP and it doesn't allow me. Spoke to customer care and they say it's a new card that's why I don't have an option to convert. Now they are asking me to wait until bill is generated and then I might able to see the EPP option. Not sure customer care are able to understand the problem I am reporting. Because I can see option to convert the transaction to EPP and later the page gets an error message saying no data found. It's a clear bug in app and they are not able to resolve this.
Mashreq Bank
-
Credit card over charge
Mashreq bank has been charge me a late fee after I payed full dues to the bank. I have been moved out from dubai due to job issue and I missed to pay my dues regurally. But I managed to pay to full dues by november as per the statment issued by the bank. There was late fee charges in my prebious statment with due date but in my last statment there was no dates for payment and according to statment which I received I paid full before the next billing cycle. Now they sent me 522 aed for late payment even after the full payment. Such a horrible service and very gredy people for taking money for nothing. Kindly help to get rid of this fee as I already paid 8000aed in june and 13663aed in november. I paid full dues to the bank.
Mashreq Bank
-
Loan
I have been charged 1622, 55 Aed extra on my last installment of my personal loan. The loan was 164500 Aed for 4257 Aed x 48 payments. When I called the customer service, they informed me it is because my first installment payment started one month after than normal. Their banker Mr. Nadeem told me that time, he can arrange the first payment on that time for free of charge! I never asked for any deferment even during covid 19 pandemic while salaries were cut! Their representatives will tell you all the lies just to make you sign! They have no ethics!
We are here to help
16 years' experience in successful complaint resolution
Each complaint is handled individually by highly qualified experts
Honest and unbiased reviews
Last but not least, all our services are absolutely free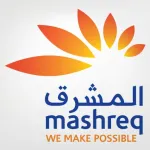 Mashreq Bank contacts