EastWest Bank (Philippines) complaints
49
Newest EastWest Bank (Philippines) reviews & complaints
This review was chosen algorithmically as the most valued customer feedback.
This is discovered on October 11,2023 when I got late payment and went straight to the bank to settle for it and discovered a huge misery that my checking account was already fall below its maintaining balance since february without me knowing.This was due to the Dec.2022 incident where in I transfer fund from metro bank to eastwest I got a due every 10th...
Read full review of EastWest Bank (Philippines)
Services.
Please hire additional tellers. I've spent long time more than 2 hours in your tanza branch to cash a check. Only one teller serving us. The officer did not even bother to manage the queue. The teller it took more minutes to process a transaction and not bothered for the long queue of customers. It's a waste of time dealing with bank. One customer told me that this was the usual scenario everytime she visits this branch.
Desired outcome: faster transactions.
This review was chosen algorithmically as the most valued customer feedback.
Good day! I am writing this complaint in behalf of my father who has the autoloan account from Eastwest bank. We had our autoloan for Ford Everest 2018 last November or December 2017, and we are paying religiously, meaning paying every month every cents of the monthly due, until Covid hits and we are told that they have the "Bayanihan 1 & 2 program" which...
Read full review of EastWest Bank (Philippines)
Is EastWest Bank (Philippines) legit?
EastWest Bank (Philippines) earns 91% level of Trustworthiness
SAFETY NOTICE: ComplaintsBoard has analyzed EastWest Bank (Philippines) and determined that it has perfect credibility and is completely trustworthy, with a legitimacy rating of 91%.
We found clear and detailed contact information for EastWest Bank (Philippines). The company provides a physical address, 4 phone numbers, and 2 emails, as well as 3 social media accounts. This demonstrates a commitment to customer service and transparency, which is a positive sign for building trust with customers.
EastWest Bank (Philippines) has registered the domain name for eastwestbanker.com for more than one year, which may indicate stability and longevity.
Eastwestbanker.com has a valid SSL certificate, which indicates that the website is secure and trustworthy. Look for the padlock icon in the browser and the "https" prefix in the URL to confirm that the website is using SSL.
Our scan shows EastWest Bank (Philippines) website is free from malware and phishing activities, which are types of online threats that can include viruses, worms, Trojan horses, ransomware, and other malicious code, as social engineering tactics used to trick users into sharing their personal information.
Eastwestbanker.com you are considering visiting, which is associated with EastWest Bank (Philippines), is very old. Longevity often suggests that a website has consistently provided valuable content, products, or services over the years and has maintained a stable user base and a sustained online presence. This could be an indication of a very positive reputation.
Several mixed reviews for EastWest Bank (Philippines) have been found on various review sites. While some customers have had positive experiences with the company, others have reported issues with their products or customer service. It's important to read and consider a variety of reviews before making a decision to purchase from this website.
EastWest Bank (Philippines) website is deemed to be popular and indicating that it receives a high volume of traffic. It is important to be cautious when using a highly trafficked website, as it may be a target for cybercriminals looking to exploit vulnerabilities or steal personal information.
However ComplaintsBoard has detected that:
While EastWest Bank (Philippines) has a high level of trust, our investigation has revealed that the company's complaint resolution process is inadequate and ineffective. As a result, only 4% of 49 complaints are resolved. The support team may have poor customer service skills, lack of training, or not be well-equipped to handle customer complaints.
Our Verdict: EastWest Bank (Philippines) is highly recommended company, but beware of poor customer service. Their 4% Resolve Complaints rating is a cause for concern. We advise using their services securely and reviewing complaints beforehand.
Inaccurate loan calculation
September 8 2023, I called their collection departmamet for total amount due needed to settle to keep my account up to date so the rep gave the amount . I asked 3 times and she confirmed the amount and latest I could pay was Monday (Sep. 11) So I did made the payment after sending receipt of payment to the collection to my surprise I am still missing 2400 pesos. I admit i was a month behind but thats the reason I was calling before making the payment. Then you bombared me with sms with diffirent amount to which you guys are claiming I still owe you.

I sent an email to collection asking where is the 2k plus coming from no proper respond and just kept on demanding for me to pay the 2kplus.

Now I am 5 days behind ,you are threatning me to surrender my unit?. Really?

I wish you guys will really be Banned on how unethical you guys are. No appropriate assistance is being provided and just kept on demanding people to pay.

Provide customer service!
Auto loan
We havevauto loan with East West Bank, we do not give our consent about Bayanihan 1 and 2.They did not creditbout cheques and they put a very huge interest to our loan.Worse is they would not give us the amount we need to pay.We are currently in the US so I adked my sister to continue paying it on our behalf. Everytime we call they send us to a call center who would not divulge the amount we need to pay.In short they want us to continuously pay blindly of whatever interest they put in our loan. Using the Bayanihan to gain more money from us .
This review was chosen algorithmically as the most valued customer feedback.
I am writing to express my deep concern and frustration regarding the delivery of my approved credit card. I recently contacted your customer service to inquire about the status of my card, and I was informed that the delivery was unsuccessful (last August 8, 2023) due to issues with the subdivision guard, despite my constant availability to receive it. I...
Read full review of EastWest Bank (Philippines)
The complaint has been investigated and resolved to the customer's satisfaction.
This review was chosen algorithmically as the most valued customer feedback.
I was charged and have to settle the accrued interests due to Bayanihan acts 1 & 2 (BA1 & BA2), and special payment holiday program (SPHP). The original date of my loan was on October 13, 2022 but was moved to August 13, 2023 and that10 months worth of interests from programs that I never availed of. For BA1 and SPHP, I never received any communication...
Read full review of EastWest Bank (Philippines) and 3 comments
This review was chosen algorithmically as the most valued customer feedback.
My autoloan account was fully paid last April 18, 2023. I expected that the only deduction that they will be making will the amount of my monthly amortization. To my surprise, they deducted more than the amount and I hurriedly transfer 5k to prevent my account from being closed as they zeroed out my account. And again, they deducted 5k. I asked the branch...
Read full review of EastWest Bank (Philippines) and 1 comment
This review was chosen algorithmically as the most valued customer feedback.
I availed an auto loan in a Mitsubishi branch in Pasig on March 10, 2020. Valle Verde to be precise. And EastWest bank was the bank in which they availed a loan from. All was good until covid happened and a lockdown was ordered on March 15, 2020. I deposited to my eastwest account that was attached to my auto loan of at least 2mos worth of monthly...
Read full review of EastWest Bank (Philippines)
Alteration in date for check issued but they cannot provide proof!
Stephany Beronio of Eastwest Autoloan emailed me & said that the check that I issued has alteration in date that's why our monthly payment did not pushed through. I am following them up via email countless times to provide proof that the issued check was tampered because it was received by their staff at Eastwest Padre Faura Branch named Darren Diasanta & no comments whatsoever upon issuing the check. i even have the PDC transmittal & bank statement that out account is funded before the due date & now they want me to pay the interest without even providing proof that the check is tampered. HORRIBLE SERVICE!
Car auto loan accrued interest
I am a borrower or a loaner of a car toyota avanza 2018...My last payment date is last may 17, 2023.. I called eastwest bank auto loan to request for my or cr.But then upon talking to knowing that i have still an oustanding balance to be paid, and that is the said accured interest...My bank is funded but your office did not collect the said payment...

upon cheking my email there is also a late payment chrge why does it have a late chrge kowing that i make sure that it will be funded monthly..

please take time to understand my account for me to know why does it have a late cahrge and interest...I called your office for the wave of interest but there is no respose almost one and half month.

upon cheking on the internet there is the same issue facing regarding that accured interest...
This review was chosen algorithmically as the most valued customer feedback.
My unit has been repossessed last June 22, 2023 due to the interest of delayed payment for the month of May amounting ₱10,000. I spoke with the assigned Collector from EastWest Cebu without him introducing his name, I was told to pay the interest within the day but since I have to run some errands, I asked him to please consider my request for me to pay...
Read full review of EastWest Bank (Philippines) and 2 comments
Auto loan
East west worst Bank ever! I hope no one will get Autoloans with this bank! My autoloan is supposedly to mature on May 2022. Not knowing I was enrolled to Bayanihan One. After we made our last payment, I reached out to them thru my email since they usually reached out to me via email. I asked for the standing of my loan and hoping to process my ORCR. They just told me they will forward me to Collecting officer in 5-7 days. But no one reached out to me. They waited 1 year before calling me again and told me to pay my remaining balance with a lot of interest. Just Wow!

I even went to their branch but they can not even explain to me and breakdown the fees why it reached that much. They just expect for me to pay just like that. I hope no one will ever transact with this bank!
This review was chosen algorithmically as the most valued customer feedback.
18 June 2023 Gentlemen: I am writing most importantly as I was so mad and upset about the automated deductions made by the bank thru my EastWest ATM Saving Account Number [protected], Customer Reference No. 2671473, when I transferred a total cash amount of 9,500 from my EastWest Bank Current Account No. [protected] to my ATM EastWest Saving...
Read full review of EastWest Bank (Philippines)
Auto loan
Worst Bank ever. I hope noone will transact to Eastwest Bank anymore. Why? They are prolonging all your concerns and charged you more and even bring you to legal. all emails but u get to wait so many days and noone will talk straight to ur concern. I have 2 accnts under my name. they issue SOA and edit after u made payment and again another payment. I hope and pray this company will be closed.
Desired outcome: You need to correct your mistakes.you are the one to be charged with how u mishandle my accnt.
Slow in everything
This bank literally tested my patience! I claim mg personal loan jn the head office but everything is slow!

Aside from that, they sent me an email with an incomplete list of requirements! Good thing is I brought all my documents just in case!

Seriously, Eastwest bank Head office (The Beaufort) branch? Are you always this slow inspite of having few clients/customers in the branch on that day? Can you do better?
Personal auto loan
Worst service. I issue pdc for 3 years. And now they call me now for remaining past due? And for many months they never call or mention that when they call me 3 times every month that I have a steal check. Never given any assurance to return the steal checks. This is the worst bank service I encounter. And now they pressure me to pay this remaining balance. They even call me even at night. Wow... So for you to know never get a loan to eastwest. Its a nightmare
Desired outcome: PLEASE IMPROVE YOUR SERVICES SO THAT MANY COMPANY WILL OPEN TO YOUR BANK. FOR ME I CANT RECOMMEND YOUR BANK SERVICES TO OUR COMPANY. ITS A NIGHTMARE
This review was chosen algorithmically as the most valued customer feedback.
I have had the EWB Auto Loans since March 2019...Lets just say, EAST WEST HAS NEVER corrected our account! If you ask them for a Statement Of Account (SOA) or Payment History, it will: 1. Take about one month to receive it, 2. Be incorrect 3. You'll make about 2-3 calls to customer service regarding the above, and lastly, 4. cry or be stressed due to their...
Read full review of EastWest Bank (Philippines) and 23 comments
Urgent attention
Dear Sir,
Please consider this as urgent.
Jude C. Ranin
24
Street Highway,
Poblician Philiphine account Holder has done a Fraud and Account is with EastWest Bank corporation account details as follows
[protected]
Swift code EWBCPHMMXXX
Routine Number [protected]
6795 Ayala Avenue Cor. VA.
Rufino St, Formerly, V.A.
Rufino St, Salcedo
Village, Makati,1226
Metro Manila,
Philippines
Please hold this tt send via
Citibank NA,
111 Wall Street
Po Box 1137
New York NY 10043
United State Of America
Senders reference tt number [protected]
Amount usd 2850
Please do not pay this tt to Jude C. Ranin.
He has communicated as a fake united nations agent and received this payment.
Please refer to the attached tt transaction details.
Hasara Liyanage
Account Holder
Sampath Bank PLC Sri Lanka
+[protected]/+[protected]
Poor product reliability
Customer service is good but the on line electronic banking is very very unreliable .

I have a Debit card and even though its enabled for POS transactions it only seems to work 50% of the time. when i call to find out why im told that i need to enable/authorize that particular business .but when i do it reverts back sometime later to not working. very very embarrassing .

In the last 4 years my Debit card has been hacked 3 times with money stolen from the account on each occasion .no explanation as to how it was hacked has ever been given

2 days before Christmas on a Friday afternoon i received an email saying my account was suspended as i had failed to fill out a form verifying my details - which i had , months previously .so no account access over Christmas grrrrr

went to transfer some money internationally and it took 1 and 1/2 hours in store !

good people , very lousy and unreliable product.
Desired outcome: Fix the Debit card unreliabilityReinstate my account before Christmas .Apologize.give me a reason why i shouldn't take my money elsewhere
Collect Your Trust Badge
Be recognized for outstanding customer service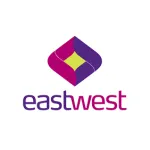 EastWest Bank (Philippines)

contacts
We are here to help
19 years' experience in successful complaint resolution
Each complaint is handled individually by highly qualified experts
Honest and unbiased reviews
Last but not least, all our services are absolutely free