Bank Islam Malaysia complaints
101
Bank Islam Malaysia
-
Ebanker Pro
Pihak kami telah membuat transaksi secara online transfer pada 17 May 2022.

Tetapi transaksi tidak berjaya dan berstatus REVIEWED.

Kami telah menghubungi pihak cust service ebanker dari 17 May 2022 sehingga kini masih tidak berjawab, Email tidak berbalas.

Saya berharap pihak BIMB segera mengambil tindakan.

Terima kasih.

Gamat EMas Sdn Bhd

03-9171 3344 (ext 78)

Siti Hajjarr Hussin
This review was chosen algorithmically as the most valued customer feedback.
My svg acct was tagging/hold under debit not accepted. Moratorium just ended on Dec2021. I need clarification why bank hold my svg acct without any consent from me. Loan pymt method not using any SI or Autodebit. CSE named Abdul Adli call me on 24/1/2022 @ 2:01pm asking permission to proceed payment by debiting my svgs account but after I ask about thi...
Read full review of Bank Islam Malaysia
Bank Islam Malaysia
-
Im complaining about your counter staff
Hi BankIslam Tanah Merah Kelantan,

Please observe your staff at counter 7, at 14-December 2012 (9.30am to 11.00am).
Sila jaga tutur kata.
Sila jawab soalan pelanggan dengan berhemah. Jangan cengir sangat. Kami pelanggan berhak mendapat layanan yang baik dari perkhidmatan Bank Islam.

Kepada pengurusan Bank Islam Tanah Merah Kelantan, sila pastikan sesiapa saja staff yg bertugas di kaunter adalah mereka yang baik tutur katanya.

Staff lain dari masuk sampai ke dalam semua ok kecuali staff di kaunter 7. Bersyukur lah anda still ada kerja. Buat kerja elok2. Sekian.
Bank Islam Malaysia
-
Service
Too many people going out for lunch at the same time causing too many people not getting the service within 15 to 30 minutes of waiting which for me is kinda considered bad.

An organisation, by default has to have a right SOP which is to ensure all customer related services are able to be fulfilled within that period of time.

Please do your joh with heart. Even me myself, I have a very tough job that relate to customer production.
Desired outcome: Ensure that all counters are opened at least 4 at a time
Bank Islam Malaysia
-
Opening account service slower than tortoise
Due to pandemic, now we have to wait outside of the bank. But I have waited for 1 and half hour outside of the bank and the queue still stagnant. Question the staff how many counter they open to serve, say 2 counter but 1 staff is praying and eating. Saw one customer at the counter spend over 40 mins? So not efficient, one customer take up more than 30 mins, what kind of service is this? Can u call urself a bank? Service slower than tortoise.
Desired outcome: Open more counter if your staff not efficient
Bank Islam Malaysia
-
Opening account
Jalan kulas branch dated 25/10/2021. Waiting to open account took more than 2 hours because the staff in charge to open account was on lunch break. The bank should have backup staff to attend to this matter if it wants to grow its business. The process was not smooth as staff took time to clarify the transaction. And it took another half hour to actually open one.
Desired outcome: 10-15 mins acc opening.
Bank Islam Malaysia
-
Customer service very bad
Please send your staff to customer service courses. Basic CS pun tak ada, no eye contact, without any greeting. Communication failed! For the third time I replace new card, I need to bring passport for supporting document (bcs they not check in system first, before initial form "application for new card"). I need to go back to house, and after that without saying sorry they said no need my document.

Please Bank Islam, seiringkan nama Bank Islam dengan service. Especially, Bank islam Putrajaya presint 2.

Memalukan.
Bank Islam Malaysia
-
Bank islam prepaid pending
It says your mobile number will reloaded in the next 30 minutes upon completion of reload purchase ... But after 5 hours, i still not recieved my RM 30 top up on number 011-64246461 ! Why it is pending ?
Desired outcome: Refund or succeed my prepaid purchase
Bank Islam Malaysia
-
Service
Assalamualaikum..

Mohon kerjasama Bank Islam Malaysia Berhad utk sediakan satu #mekanismeperkhidmatan bg yg perlu bg urusan di kaunter sbb sy dh pergi 2 hari berturut2 sblh pagi & petang...dah beratur berjam2, by the time dah nk smp pintu masuk diberitahu.." maaf kami x blh ambil dah pelanggan".
Keperluan saya hanya utk tular kad atm yg dh nk expiry. Dh tunggu dr pagi then dtg lg sblh ptg tp same thing happened for 2 days..😪😪😪.

Maybe blh buat mcm bank rakyat...bg appt. At least 1st visit x blh but after appt, for nxt visit dh sure blh dpt perkhidmatan.

Maybank & Affin Bank akan ada pegawai yg sentiasa keluar utk tanya / tapis urusan pelanggan. Mn yg mmg ada keperluan yg lama, diberitahu awal, so pelanggan dh alert dan x akan tunggu lama2.

Mohon kerjasama bg #kepuasanpelanggan. TQVM
Bank Islam Malaysia
-
Poor hotline customer service
I recently have problem withdrawing cash out from ATM which stated than my debit card was inactive. However, my card expiry is on 11/21 which is still 3 months away. I have tried calling the customer service hotline since 6/9/21 2-3 times and even left my contact number down. However, till 7/9/21 I still do not receive any call back from the customer service thus i made another call. I having waited 2 days but I still didn't get any reply as they said the hotline was busy. I was busy working in hospital amidst COVID-19, and the operating hours of Bank Islam branch nearby is 9am-1pm, which I am not convenient with. I am in urgent need to withdraw some cash out which made me frustrated following the poor hotline customer service which stated will reach back to me ASAP since I have left my contact number. Therefore, I would like to request prompt reply from Bank Islam regarding this matter. Thank you.
Bank Islam Malaysia
-
Unable to speak with customer service officer
I called Bank Islam customer service to report that i have been receiving text messages for Bank Islam debit card transactions that do not belong to my account but somehow mistakenly using my phone number. Unfortunately, the options menu for Bank Islam customer service, they do not have for general problems that we can straight away talk to their customer service officer. Rather somehow i had to access one of the menus and chose similar kind of issue that i was having and chose to speak to the customer service officer. Since they were receiving high number of calls, i was forced to leave my contact number and was disconnected from the call. My experience with other banks, the options to talk to customer service officer will be given in the main menu and also if they have high number of calls for that particular time we can still opt to wait if we want to. They won't disconnect your call.

P/s: it has been one hour since i left my number for them to return my call. Still waiting for them to return my call...
Desired outcome: Revise Bank Islam customer service process to be user friendly
Bank Islam Malaysia
-
Opening a simple bank account
Opening an account in this branch wasted me totally 5 hours waiting in the hot sun. 3 hours waited outside in hot sun without any places to sit plus 2 hours inside idling. Sitting infront watching the staff to take their lunch during lunch hours. Do banks have lunch hours that needed to close counters? Customers have to wait for them to finish their lunch?
This is my 1st time experience in my life for opening an account for 5 hours. To my knowledge, opening a simple account only takes the maximum of 30 minutes to complete the whole process. 10 counters available in the bank but only 2 counters open despite long queue waiting. Terrible management in this bank. Only deserve 1/2 star for this kind of administration towards customers.
Desired outcome: Hope can improve despite so many complaints.
Bank Islam Malaysia
-
Instalment auto balance conv
Saya pengguna kad kredit bank Islam.selepas pindah ke Melaka utk first time saya dapat penyata akaun kad saya di Melaka.Dalam penyata tdapat ins auto balance conv 18/36 tanpa saya setuju atau tandatangan apa2 pjanjian memgenai auto balance ini.Saya call pihak bank islam dan katanya pihak bank ada sms saya utk program ini dan saya tidak reply untuk menolak.Sistem autonye memganggap saya tidak reply bermaksud saya terima program ini . Saya anggap ini satu PENIPUAN DRPD BANK ISLAM kerana memperdaya pengguna melalui sms.
Harap pihak Bank Islam dapat ambil maklum dan agak memalukan menggunakan nama bank Islam tetapi menipu pengguna.
Bank Islam Malaysia
-
Moratorium detail
I have recieved my moratorium approval through email on 9 July 2021, but till today i dont received any another email about the detail. Today was payday but my acc automatically deduct my montly personal loan payment. Does my moratorium not affective this month, if affective, will the money refund after that?
Bank Islam Malaysia
-
Personal loan
Staff nama aisyah bank islam branch taiping aras dua meja yang kedua bagi service yang sangat teruk. Personal loan ambik masa sampi 1 bulan lebih masih belum tahu keputusan loan approve or reject. Semua document dah bagi seen 7/4/21 sampi sekarang tak ada keputusan whatapps tak nak reply and call tak nak angkat bila tanya sat2 tunggu respon why hanya pekerja goverment ja ka dikira sebagai customer atau customer ini hanya dikira sebelum sign document lepas sign bukan lagi customer. Tolong ambik tindakan dengan staff bersikap sebegini customer datang cari untuk buat loan tu sebab memerlukan kalau tak perlu dia tak datang cari pun.

Staff phone number 0195233293
Bank Islam Malaysia
-
Budi bahasa staff
Saya ingin meluahkan rasa kecewa dengan perkhidmatan customer service yang diberikan oleh staff bank islam kuala terengganu. Saya tidak mahukan layanan istimewa cukupla memberi penerangan kepada saya berkenaan cara ambil geran kereta km. Saya rasa anda boleh bercakap dengan nada yang peramah dan bagi penerangan detail tentang cara yang betul serta pilihan yang boleh saya lakukan. Saya bertanya dan ingin dapat kepastian bukan ingin mencari gaduh. Kalau boleh gunakan tone nada yg berhenah dan profesional kerana anda berada di perkhidmatan servis bahagian hadapan. Terima kasih.
Bank Islam Malaysia
-
Staff bermasalah
Hai, sy nak buat aduan ni. Mak dan adik saya ad pergi ke bank islam untuk mintak bank statment.. Tanya pada staff yg jaga suhu. Pencakapan staff tu kurang enak sikit.. Siap cakap gan mak saya bentak bentak.. Suruh pergi mesen atm amik bank statment dan masuk dalam cop.. Ok itu satu hal cakap bentak bentak... Lagi satu hal, mak sy terlupa kata laluan kad atm, so kad diblock dan mak saya tanya dengan lelaki tadi... Kad kene block, so nak buat kad baru. Lelaki tu boleh soal mak saya tanya apa masalah lagi dan siap cakap kalau nk buat kad lama. Tak bagi mak sy masuk dalam.. Tapi orang lain dia benarkan masuk.. Sy tak paham, kenapa org lain boleh masuk... Mak sy nak buat kad baru dan amik bank statment tak dibernakan? Sial amik serius hal ini. Bank islam cawangan jasin..
Bank Islam Malaysia
-
Saving/investment account
Saya ada dua nombor akaun dalam satu kad tetapi baru-baru ini, saya buka account summary di online banking untuk semak nombor akaun bank untuk tujuan tertentu dan urgent tetapi nombor akaun saya yang terpapar hanya 1 sahaja no akaun bank yang lama, no akaun bank yg baru tidak terpapar. Begitu juga di atm, saya call help centre dan diberitahu untuk pergi ke cawangan untuk pengesahan akaun. Sebelum ni kad saya telah ditolak beberapa kali dan sekarang kena pergi buat pengesahan pula, sebelum ni okay je terpapar. Tolong jangan buat perkara yang berulang2 customer juga ada kerja masing2. Sangat dissapointed dengan servis sekarang. Please fix these problems asap.
Bank Islam Malaysia
-
I am compalaining about service of staff to their customer
I am compalaining about the service. It very worst service, I really disappointed. The staff is not really friendly with their customer, he is not helping his customer! Hanya lepas tangan sahaja, patutnya staff kena terangkan secara detail dan membantu macam mana cara untuk buat online banking. Ini tak, hanya cakap terus call center bank islam untuk maklumat lanjut. Kecewa betul dengan pengurusan bank islam!
Bank Islam Malaysia
-
Tidak menghormati
Assalamualaikum

Saya ingin membuat sedikit aduan tentang Bank Islam Teluk Intan, Perak. Saya faham sekarang kita tengah berhadapan dengan Covid-19 dan tidak mengalakkan orang berkumpul. Disini saya ingin menegur tentang cara staff bank islam mengendalikan orang ramai secara kasar. Titipkan sedikit rasa hormat tidak kira tua ataupun muda, gunakan bahasa yang sopan semasa menegur.

Terimakasih
We are here to help
16 years' experience in successful complaint resolution
Each complaint is handled individually by highly qualified experts
Honest and unbiased reviews
Last but not least, all our services are absolutely free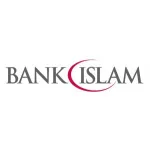 Bank Islam Malaysia contacts