LBC Express complaints
2623
LBC Express
-
I am complaining about the service and attitude of LBC Siniloan Laguna staff
09-05-21
[protected]
I've waited 25 minutes at that branch just to claim my t-shirt, I arrived 8:00 am and the male and female staff were unpolite. they do not greeted me "goodmorning" they just told me to "sir upo ka muna" (for 25 minutes). Kwentuhan pa sila ng kwentuhan. mabuti pa yung parang trainee nila na nagiinitate mapabilis yung pag claim ko ng product. may naghihintay pa naman sakin na trycicle driver at may klase din ako. ganun ba talaga yun? 25 minutes ba talaga service time ng LBC? kahit ako lang ang customer sa branch?

Please tell them to be polite and proper use of words, such as "please" or "po and opo". and please recognize the trainee. yung kagaya nya ang mga staff na dapat.
LBC Express
-
My parcel is not moving
I want to have a complain because it seems that my parcel are not moving, please see photo attached at this message
LBC Express
-
UNETHICAL BEHAVIOR of Mr. Caridad
I am calling your attention for the unprofessional behavior of your Employee name JOHN CARIDAD of LBC Stockton branch California that I have been mistreated and several people with the same complain. I have been in LBC today September 02, 2021 (US) This is happened to me twice.
Not to brag, i have a business here in US and I'm handling people like yours but they don't be like what MR JOHN CARIDAD did to me. Its
Habitual rudeness with such a LOUD VOICE and vias treatment to your customers.

For your prompt action on this matter.

Thank you and Godbless
Desired outcome: LBC Stockton Branch, California
LBC Express
-
The refund in shipping fee did not yet refunded
Tracking number: [protected]
Delivered: August 14, 2021
Place of delivery: Calapan Oriental Mindoro
Amount to be collected: Php 770.00

The COP COD did not yet refunded. The cargo already arrived 3 weeks from now but still no text message received from LBC Calapan Branch. It took me almost 3 times going to our LBC Branch to get an update about my complain but still no action done.
Desired outcome: To received the amount of shipping fee as soon as possible.
LBC Express
-
I am complaining about a staff on LBC pateros branch
Hi

Today i shipped products at one of your branches in the phil particularly in Pateros.

I told her it is for COP .Your staff didn't even bother to ask me regarding the price cost of my items. She just put any amt on the declared products and just put the shipping amt on my receipt. I return also to the said branch and ask help for amendment regarding the price of my items but they said they couldnt amend it anymore as it was alaready encoded on the system.I am an online seller what if the buyer is a scammer and wont pay my items once they received them. I also need money and your staff is so rude you should hire staffs which are more accomodating.
Desired outcome: I want proper sanctions to be imposed on the staff who assist me today
LBC Express
-
Staff member
To whom it may concern
I'm complaining about a staff in Catbalogan Western Samar Philippines
Her name is Leah Narit I send money to Leah for my wife for a few years now Leah is getting all my money I want my wife to open a bank account but Leah insist I keep sending my money to her plus I send to another friend Leah gets the mctn number sign's off & keeps the money that is fraud please help me please Leah is no good Leah is an educated woman taking advantage of my none educated wife
Best Regards
Brendan Nugent
Desired outcome: Termation
LBC Express
-
Non activity on website. Parcel not received
On August 19, 2021 Gogoexpress rider pick up the Parcel. The person who will receive it is claiming she haven't received the parcel. We tried calling their telephone number on their website but it only repeats the option menu over and over again. We also sent an email to their customer care Last Friday but they only replied on Monday and told us that they will only follow it up on their assigned team. It has been 13 days and until now there is no activity on their website.
LBC Express
-
My credit card delivery
I didn't receive my BDO credit card. And it was being returned. My address being given is correct. I tried to ask for assistance at LBC physical store, they tracked through the tracking number and said that it was already delivered but failed to find my home address. And ask for 2 random people if they know me. How come that they can't locate my address? It seemed that they really didn't tried to locate it.

Tracking numbers are:
[protected]
[protected]

Landmark of my address:
At the back of San Francisco Parish Church, Pulilan Bulacan
Desired outcome: Deliver my credit card as soon as possible.
LBC Express
-
Shipment # [protected]
Please be informed the parcel with tracking number [protected]
is no where to found.
I am expecting it delivery at FDA Alabang instead it was delivered at FDA Stermall and now it is no where to be found.

it is important document.
LBC Express
-
Drop Off Shipping
Bakit naman gnyn yung service nyo, kaya nga kau nanghihingi ng details kng saan idrop off (COP) tps sa ibng branch nyo idrop off yng parcel? napaka inconvinient ng service nyo nagbabayad nmn mg tama sa sf nagtaas pa nga kayo tps gnyn? Ayan nakaattached yung copy ng text galing sa LBC Burgos pero sa LBC Xentro Mall dapat siya. Baka pwede niyo nmn bgyan ng action ung mga gantong cases? nagdouble sakay pa yung tao na kukuha alam niyo nmn ngaun pandemic tps ganyan.
LBC Express
-
Mabagal na serbisyo ng LBC
Asan na po na u ng box ng LBC tracking no. [protected] kasi po ung laman nyan Pa expired na next month tapos kapag dumating yan na kulang at sira na u ng item na inaantay KO dyan magcocomplain talaga KO makikita nyo among petcha na... Tumagal na yan as taiwan hangang ngayon tengga pa din.. Ano Plano nyo dyan ha... Pagbakasyonin pa ng matagal dyan as lugar kung asan mn yan ang dami KO nabasa na poor service nyo.. LBC lower Laguna...
Desired outcome: Action at mabilis na systema sana
This review was chosen algorithmically as the most valued customer feedback.
They delivered parcel and the products inside of it are damaged. They said it will have an investigation first but I need to refund it. I don't even know how long it is.
Read full review of LBC Express
LBC Express
-
Parcel Tracking
Why can't I track my order? My tracking number is [protected] and has been supposedly shipped last week. I just wanted to track and know the status of the parcel.

It seems that your system is not updated. Hoping you can update your system for better experience of your customers. We are greatly affected by this poor website and a lot of issues are also posted here due to that and staff hospitality.

Hoping for your immediate response on this.

Thank you.
Desired outcome: Update of system and tracking of parcel.
LBC Express
-
parcel not delivered on time
yesterday i already texted by LBC that my parcel will be delivered and they told me also to prepared my payment. so i did! but till the day ends no delivery was made! i really need the item. and i checked to the LBC tracking it says that this shipment is with a concern. what can i do?

tracking#: [protected]
shipper: karla pacheco
sampaloc manila
consignee: ruthgar biscocho
ILIAS CARAY ST POVLACION 1 LAUREL BATANGAS
LBC Express
-
My package from Singapore
Tracking number: [protected]

Hi! I would like to make a complaint! My package has been in transit from manila since august 14! And I emailed lbc many times and all they could reply is that the package is still in transit! Its already been 13 days! From manila to bacolod! No update in there tracking system! Based on there website delivery lead time packages from manila to visayas only takes 4-6 days!
Desired outcome: DELIVERED MY PACKAGE BY FRIDAY AUGUST 27, 2021
LBC Express
-
The product is never been delivered
they delivered the parcel last saturday August 22, 2021 but after that they never delivered it again nor contact us. Idk what happened to the product it's been a week na but we never received my product please deliver my parcel. I need it
LBC Express
-
Package not re-delivered
I have been contacting LBC since monday to make a request to re deliver my package but unfortunately everytime I call back on the second day they will tell me that there was no request made and it's already the 3rd day. I need the package urgently because it is an important document and I'm concerned that the office will be close again when they deliver. All I want was to re-deliver my package but there was no progress at all. I was frustrated to know that there was no request for re deliver where in fact I called several times just to make one.
Desired outcome: I want to my package to be delivered again
This review was chosen algorithmically as the most valued customer feedback.
I want to complain the behavior of your staff named Amer Magpantay who is assigned at LBC SM city lipa-batangas. He assisted customers really bad and very impolite. Please make an action about his very bad behavior.
Read full review of LBC Express
LBC Express
-
Services
Paki bigyan ng memo yung customer service sa sta. Maria branch counter 4 at around 2 to 3 pm this day august 24, 2021 (lbc front of municipality of sta. Maria beside aub bank) corazon de jesus branch brgy. Poblacion of sta. Maria bulacan after ko pumila ng kay haba haba kung pede ipasama sa kakapunta lang dun na kasama q sabi fill up saglit pagka fill up q bumalik din aq agad at mahaba na pinila q pinapila nya pa rin ako sa pinakahuli basta naka sexy short inuuna nyang customer service na yan eh yung naka sexy short na yon sumingit lang wala kasing number na pinamimigay.
Desired outcome: TERMINATION OF YOUR STAFF
LBC Express
-
LBC staff
She told me she didn't know what to do with the returned items to singapore from nike international and she was rude arrogant and disrespectful.
She let me feel so small. She asked lazada or shopee? I said no, this is a returned items from nike international singapore.
She said I don't know what to do with this. Go to other branch. My system is offline.
We are here to help
16 years' experience in successful complaint resolution
Each complaint is handled individually by highly qualified experts
Honest and unbiased reviews
Last but not least, all our services are absolutely free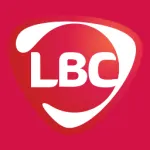 LBC Express contacts