LBC Express complaints
2513
LBC Express
-
My papers already not receive because incomplete information
My papers in not already received because of incomplete information and forget to insert my contact no.
My contact no 09386730882
LBC Express
-
Tablet (gadget)
He is using the fake reciept of LBC but it looks like original.The name of scammer is Romeo D. Lynnarda
LBC Express
-
Item Branch Pick-Up - LBC MARQUEE MALL
Good day,

I visited LBC Marquee Branch last June 3, 2021 - Saturday at around 4:20pm to pick-up an item I ordered on Instagram (with shipment #362124356631 confirmation text sent to me by LBC). I showed them a government issued ID, which indicates my NAME, PHOTO and ADDRESS. The lady with eyeglasses told me she cannot release the item because the name written on the package is my nickname and surname (My Instagram account), with same address, same contact number, same shipment number, and told me that "Ang layo ng pangalan". I understand they follow certain SOPs for security purposes but it's not hard to be flexible. I showed them my valid ID (PWD ID), my contact #, I even handed them my phone to show the confirmation text sent by LBC, which only means that the receiver is obviously legit! I don't know what other proof they need for them to release my package. FYI: it's just an otc medication, low value item, which I just badly need daily (antacid). The staff's inefficiency caused me stress, lost my time and effort.

I am very disappointed. These are the kind of people who chose to give other people a hard time instead of helping, I hope this won't happen to you. You are a customer yourself, you should learn how to be flexible.
LBC Express
-
About his job he was not able to perform his job well
Nagpladala ako ng mga documents ng company nmin and then this the first time nanyari skin to, Our company is located at supima square meycauayan, and he address the shipper in citymall tarlac which wrong dpat chineck nya muna mbuti yung address ng shipper ngbgay nmn ako sa knya ng sticker dapat doon palang ok na.. di manlang sya ngtanung skin kung tama inuuna ksi ang chatting sa loob ng store kaya mali mali encode. Im so disappointed in LBC branch malhacan meycauayan.
LBC Express
-
Employees are scamming me
June 28 We scheduled item for pick up
June 2 Item was picked up in Bulacan
July 1 Item arrived in Sta Ana

We paid 360 pesos so it is for home delivery. I attached screenshot. And then I checked the tracking only to find out that my item is for pick up! I wouldn't even know that it was suddenly changed to pick up if the branch did not text me. What kind of scam is this? This is not the first time this happened to me and I'm not letting this slide. I don't care about your 10 day deadline that I should get my item. I WANT IT DELIVERED TO MY DOORSTEP BECAUS THAT IS WHAT I PAYED FOR. YOU ARE NOT SUPPOSED TO BE AN INCONVENIENCE TO THE CUSTOMERS.
Desired outcome: I want my parcel delivered to my doorstep because that is what I payed for
LBC Express
-
Service
We have an item to be returned to lazada..we already have our return tracking number provided by lazada thru there online return form.. And instructed us to return it immediately at the nearest LBC branch.. And so we did we brought the item together with its tracking number to be presented at any LBC staff assigned..The bad experience arise when the LBC staff refuse to accept the return and telling us that lazada has its own protocol that whenever you return an item you should prepare a PRINTED TRACKING which is a FALSE STATEMENT.. lazada never ask a printed tracking instead only present the tracking number.. We are so disappointed on this kind of LBC EMPLOYEE.. Below are screenshot chat with lazada as proof that they never have that protocol as what the LBC employee is telling us about & a photo of an LBC employee we encounter
Desired outcome: This employee should apologize
LBC Express
-
Pick up of Balikbayan box
To Whom It May It May Concern:

On Saturday June 26th I called lbc market market at 8853 7562 for pickup of my balikbayan box and they give me a booking # 2106263449565 for Monday pickup June 28th between 1pm to 7pm. Around past 2pm I called to verify if somebody is coming for pickup and she said yes. So I waited until past 4pm and called again talked to Aimee asked if somebody's coming and she said it still on schedule but nobody's showed up not even a phone call. I just wasted 7 hours waiting for nothing. So this morning June 29th around 8:45 AM I called and spoke to Victoria told her that nobody pickup my box. I told her that I want to have it pickup this morning but nobody came and again not even a phone call. I am very disappointed about this lousy service!

I have been using LBC, friends and family in San Francisco, California for money remittance and balikbayan box for over 30 years and this is the lousy service I ever received! As big as LBC is they should hire more dependable and responsible people.

Respectfully,
Jose Candelario
LBC Express
-
Balikbayan Box
Hi, Good day.

This is Thea Bayona. I have a concern regarding a balikbayan box that was sent by my fiance from Saudi Arabia to the Philippines last March 2020. Since May 5, 2020 it was still for Custom Processing based on your online tracking. He was told before that it can only take 60 days to arrive in Iloilo. But given the situation right now in the Philippines, I know it can take longer than that. He already called your customer service in Manila and even asked update from time to time to one of the nearest lbc branch in our town, but ever since we do not have the exact answers to where the box really is and when we exactly will be able to receive it. We also emailed your customer care center, but they only asked us to track the box on your online application which we are doing since it arrived in Manila, but its very disappointing to see the same status every time.

Could you please at least give me some update regarding the box? Its been almost 3 months and we are really disappointed.

Here are the box details:

Sender: Berlin Carreon
From: Riyadh, Saudi Arabia
Receiver: Hubert Carreon
To: Oton, Iloilo, Philippines
Tracking Number: 44200000277418
Desired outcome: At least give us an estimate date that we can receive the box
This review was chosen algorithmically as the most valued customer feedback.
Good day, my name is Diane Christine Sereño and I have sent a package through LBC. Containing a Huawei P20 Pro whose original price is at ₱50,000. Upon sending, the phone was checked and packed by April Taghoy at LBC Express Basak Lapu Lapu City. And I was asked for the declared value, I declared ₱10,000 and I was informed that based on the value of the...
Read full review of LBC Express
LBC Express
-
Pick Up Service
I scheduled a pick up of a package 8 days ago and I am still waiting until now. If I use LBC as partner to my online business, my clients will be unhappy. For three times now that I have used the service, this is what I always get. I thought my faith will be restored as LBC is the biggest (or one of the biggest) company in Ph and is well known. But I'm wrong, no matter how big and full of marketing you are, I think the service should still come first. I don't need a cx responding apologetic emails to me. I need my issue taken cared of.
Desired outcome: For my package to be picked up
LBC Express
-
Tracking number: 38541341 P4865.00
Please don't hold the money in your regional office. This was sent last June 21, 2021 and up to now Ruth Ester Gabrieles has not received the money intended for the death of her mom. Please call Ruth she give her phone number to call once the money is ready her phone number is : 09267370633 she need the donation money for mom burial. Thanks, [email protected]
LBC Express
-
Failure to deliver my package
I sent a package from San Jose, Occ. Mindoro on June 22, 2021 to Ermita, Manila addressed to Unit 20A Tower 1 Adriatico Place Residences Condominium, Adriatico cor P. Gil. Delivery of said package was posted to the Security of the Condominium as well as the date of expected delivery which is June 25, 2021. LBC was also provided with the contact number of tge recipient. However, no delivery was made on that day nor a text message or call received by the recipient. The tracking history said that delivery was made and the house was closed and no one was there to receive. This is ridiculously false because no actual delivery was attempted and almost every guard is expecting such scheduled delivery.

I want to know where my package is. Tracking number is 173456788362
LBC Express
-
Non delivery
Hi! Department of Foreign Affairs Tagum City branch released my passport to LBC Tagum on June 22, 2021. I have been trying to search my tracking number on the website (173111581918) but it says "no records found". I consider this very worrisome because I have a flight on June 30, 2021 and I have not heard or received any updates from LBC Tagum. I will file a formal complaint and claim if I end up missing my flight because of this. My flight is worth $1000 and I was guaranteed by the LBC Tagum personnel that I will receive it before the said date.
The complaint has been investigated and resolved to the customer's satisfaction.
LBC Express
-
Cargo received damaged
My cargo from Singapore to Manila has just arrived today and ther is a hole on side of the box. And the condition of the box is really damaged. (As seen on the attached photo) I don't know what action you can do on this and there is some item that is missing. Hope you will have a proper action for this. As we will don't think twice to pass it to proper legal authorities if no action taken.
LBC Express
-
LBC delivery truck damaged our house (traffic incident)
On June 15, 4:35 PM, LBC truck plate number AKA 2433 damaged the extension roof on our house at VLTD Block 3 Lot 1 Villa Leyson Bacayan Cebu City. LBC personel Ezekiel Sunit left his phone number and said he would come back to fix the damages the next day. I am no longer able to reach him by the cellphone number he left (0926) 991 2110. Please contact me thru email as soon as possible [email protected] or phone (0926) 636 3275. Attached here with are th photos of the damaged area of the house, the delivery truck and the driver and my conversation with Mr. Sunit.
Desired outcome: Compensation
LBC Express
-
Fragile Parcel arrived Damaged
The parcel I received with fragile sticker on it was damaged. I have a video/proof that it worked when the sender sent it. But when I went to an LBC branch the same day I received the parcel, they told me that the sender should be the one to file a complaint in the origin branch. I'm very desperate right now and would appreciate any help, thank you.
Desired outcome: Refund with respect to TAS of LBC
LBC Express
-
Item was broken
May 13, 2021 the parcel for Joan Yaras bound to Cebu for Cash on Pick-up basis. The item was for Back to Sender since the customer haven't picked up the items in the said branch. June 4, 2021, the item has been received at LBC Damosa Davao City, at the same day, the item was for delivery again bound to Cebu City. June 10, 2021 the item has been picked up by the customer. June 11, the customer reported to us that the item she ordered was broken. The said item was wrapped with a bubble wrap and wrapped with insulator for the items not to be broken.. I have a lot of transactions with LBC, but this is the first time the item delivered was broken. and the customer wanted for a refund. the item worth of 1440.00.
CSR of LBC Damosa should'nt be blame about this, since they are not the one who loads the item.

Hoping for a positive response.
Desired outcome: Refund the item worth 1440.00
This review was chosen algorithmically as the most valued customer feedback.
irereklamo ko lang po yung package na ipinadala ko kahapon papuntang negros ngayong araw dito rin samin diniliver ng rider, eh ang nakatanggap po eh bata(usually naman talaga sakanya ipinagkaktiwala yung mga package or any deliveries) kasi nasa trabaho ang pinsan ko kaya akala nila yun yung package nainaantay ko. Tapos dahil sa COD nga sya kaya nagbayad pa...
Read full review of LBC Express
LBC Express
-
Delivery men at cruz na daan lbc branch
I would like to complain about the courier of the file from CDO to Cruz na daan. I understand that there was a mistake in the sender. But the delivery man was so rude to us. He called without manners. He even scold me for having a mistake about the parcel which is it wasn't my fault. He even command me to meet him in cruz na daan. Without asking what im doing earlier. I told him to left the parcel 3x at LBC branc cruz nadaan. Because i mentioned that he was on the area. I told him my mom will pick it up there. And he agreed, and say "next ayusin kasi ung papapadala". And after that he hung up. My mom go to LBC cruz nadaan, but the parcel wasn't there Its still on the delivery man, he even lied that i told them my mom cant go to get the parcel. He's such liar and a dick person.
Desired outcome: Please teach some manners your carriers.
LBC Express
-
Pick up
I made an appointment for pick up three XL boxes on May 29, 2021. The courier did not show, did not call and did nothing. LBC company does not care if they have a long list of complaints. The couriers only goes back to former customers who tip them very generous. If you tip reasonably, they don't go back to you to pick up your boxes. If you are new customers, you will wait or have an appointment and will not materialized. This has been going on and nothing is done.
Desired outcome: Pick up the boxes, or if could not make appointment to contact customer.
We are here to help
16 years' experience in successful complaint resolution
Each complaint is handled individually by highly qualified experts
Honest and unbiased reviews
Last but not least, all our services are absolutely free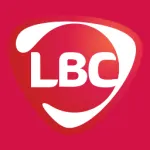 LBC Express contacts