NonStopDelivery [NSD] complaints
126
NonStopDelivery [NSD]
-
Missing my order
I've called numerous times and no one picks up or answers the phone. Agents with Home Depot have also tried calling NSD with Joe luck. I'm missing the table to the patio set I ordered. Your drivers only left one of two boxes in my driveway. Worst service ever! I had to run after the truck to talk to the driver and he clearly did not care about the poor service that was provided. I will be reporting this company to BBB as I've already paid for my item and no one from NSD will return my call to resolve the issue.
Desired outcome: Deliver my order I paid over $1500 for!
NonStopDelivery [NSD]
-
Half of Order Delivered
I ordered a bathroom vanity from Home Depot that was delivered by NSD. The vanity and vanity top were in separate boxes. NSD only delivered the vanity top. After several calls and hours wasted, Home Depot was finally able to get ahold of NSD to confirm that they have the other box in one of their warehouses. Still waiting to hear from NSD on when my other box will be delivered. It's been almost 2 weeks. Absolutely horrible and impossible to get ahold of. Do not recommend.
NonStopDelivery [NSD]
-
Item listed as delivered but never received.
Ordered a garage cabinet from Home Depot. Was scheduled for delivery in appprox. 2 weeks initially. However I was contacted that the shipment status changed, and I would receive it in 1 week. I received a recorded call the night before telling me to expect my order. And that I'd receive a call from the driver 1/2 hour before delivery. No delivery or call was received that day.

Okay, no problem. Sometimes setbacks happen. So I waited around until the next day. NSD doesn't have any actual humans to talk to. So I sent an email to let them know the package wasn't delivered. Several hours later I check to see if a new delivery time was scheduled. They had it listed as being delivered on the original day at 10:00 am. I checked the other places in my neighborhood to see if it was delivered to the wrong address, it wasn't. Now I'm trying to get a refund from HD, we'll see how that goes. But no self.respecting company should use these clowns as a delivery service.
Desired outcome: Refund. Never do business with NSD again.
NonStopDelivery [NSD]
-
Return item
Received patio dining set on June 1st, Hampton bay product. The product was defective. Contacted Hampton bay and was told return would take place within 3 to 5 business days. It has been nearly 3 weeks and NSD has not returned phone calls or emails to schedule a pickup. The return number is R5909484.

I want my return picked up and my account credited the funds due.
NonStopDelivery [NSD]
-
Bestway steel pro frame pool set 18' x 48" ordered on amazon 5/31/2022. Order #114-2391970-6410629
NSD Tracking #6621955 arrived in Wichita, KS on 6/8/2022 and was to be delivered to my home on 6/9/2022. It did not arrive. I called and was told that they would call me on 6/14/2022 to schedule the delivery and would call again 30 minutes prior to delivery. They did not call and it was not delivered. I called again 6/15/2022 and was told that the delivery date would be sometime in the future, but they do not have a date. I now believe that this is a scam. If I don't receive my merchandise real soon I am planning to talk to the local TV station which investigates fraudulent companies.
Desired outcome: I want my merchandise asap or a full refund of my $826.64
NonStopDelivery [NSD]
-
HomeDepot Return PickUp
June 12th, 2022 - Contacted HomeDepot for item return and NSD tracking record has been created.

June 13th, 2022 - did receive an email notification from NSD asking to contact them to schedule return pickup. Waited on the phone for 40 minutes without reaching out customer service, heard automated message that I will receive a call back. Never received. Contacted NSD via email - never heard back as of June 15th, 2022. Tried contacting via "Chat" feature on their website - waited for 45 minutes without any customer representative joining a chat.

June 15th, 2022 - called HomeDepot they noticed on their system that NSD "attempted" calling me on June 13th, which never happened and is not true. HomeDepot created a request again.
Desired outcome: Pickup my return item and talk to real person.
This review was chosen algorithmically as the most valued customer feedback.
Initiated return on 4/17. NSD never contacted me. After a week I called 3 times and was on hold over an hour. Attempted chat service at least 5 times without a reply. Attempted email and received my first ever communication from NSD a few days later via email on 5/6. They said they had attempted to call me (they had not). I asked to schedule via email and...
Read full review of NonStopDelivery [NSD]
NonStopDelivery [NSD]
-
Return shipping / customer service / call back
Tracking number R5787704

I have been trying to communicate with this company for over 20 days now. Their phone service always hangs up on you and tells you they will call you back. They never do. It takes forever to get someone on the Chat and they tell you someone will call you within 24 to 48 hours... they never do. This is a reflection on Home Depot who uses them for shipping and returns. Regardless of the shipping issues 'around the world' they should be calling you and setting up a time to meet. I first arranged return on May 26th. It is June 13th and nobody has called me back to return this worthless outdoor furniture.

Hank Lutz

Ret Major USAF.
Desired outcome: full refund, return my calls and pick up this stuff
NonStopDelivery [NSD]
-
Delivery
Ordered a pricey item from Home Depot. Received a call day before delivery it would be arriving next day. Tracking next day said on truck out for delivery, then end of day changed date of delivery to next day. Next day again said on truck out for delivery, and at end of day said back at local terminal. Called 2x the next day no answer, emailed, finally got a chat going, and they said it was lost. How did it get scanned in twice on two separate days as on truck and just disappear. They told me to contact the store of purchase to get refund or re-order. Sounds like theft to me,
Desired outcome: Investigate drivers or warehouse personnel at local terminal and fire someone.
NonStopDelivery [NSD]
-
Delivery
I ordered a patio set at home depot in Halfmoon NY. They told me that it would be delivered on June 8th. We live 1 1/2 hours away and so my daughter took off work to meet the delivery truck at the campground where the delivery was to go. No contact from NSB regarding delivery - and no furniture was delivered. When I called the store - they said delivery date changed to 6/10 8a-12noon. No delivery or contact as yet. Attempted to "chat" online with no response, tried calling with no answer - hold for 15+ minutes and it hangs up after telling you that you are in the queue. No call back. Totally unprofessional business that needs to be sent to the better business bureau.
Desired outcome: I would like a call so I can arrange to get my furniture.
This review was chosen algorithmically as the most valued customer feedback.
Your Customer Service is a joke. You apparently do not care and your ratings all over the internet tell the story of a company that does not care and should not be named nonstop anything! tracking number is 6620172. I was on hold for 45 minutes with you continually asking me to hang up and then you hung up on me and no matter how many times I called back or...
Read full review of NonStopDelivery [NSD]
NonStopDelivery [NSD]
-
$1200 PTAC UNIT
So, I finally received the unit. It was a different brand than I ordered, and I did not receive the remote for it that it says it comes with. It took almost a month to receive. It was delayed then it was lost. I have reached out to customer service again about the issues with no luck. (Big surprise). I will keep posting comments until this is resolved. Maybe someone that works for the company will see them and reach out. Very unhappy customer.
Desired outcome: I would like a phone call from someone. It says "the company can't read your mind" when you click here to start typing. Apparently, they can't read emails either or answer the phone.
NonStopDelivery [NSD]
-
Delivery
This company has changed my delivery date four times since may 26th, 2022. Not once did they notify me of their rescheduling my delivery. I ordered this from amazon and have been on the phone for over 2 hours regarding this. This company provides false ads about their service and are complete liars. Their customer service is ridiculous and they need to be shut down. I have been without a refrigerator since the original delivery date of may 26, 22. I am mad beyond mad right now. The fact that amazon is using this company for deliveries makes it certain that I will not being buying from them again
Desired outcome: NO RESOLUTION TO DATE
NonStopDelivery [NSD]
-
gazebo
I ordered a gazebo from home depot april 29th. By may 13th the tracking still said it would be delivered by may 5th. A week later already but maybe they meant the next year by how long they was taken. Worst shipping company ever. Called them 4 times and no one can answer the phone just kept ringing. One time was over 30 minutes of me waiting till i gave up. Home depot finally got back with me after calling home depot 3 times about it and they said non stop delivery lost the package. How do you lose a 10 foot by 10 foot gazebo that's been out for delivery for over a week. Worst shipping company hands down. I give them zero stars.
NonStopDelivery [NSD]
-
$1200 PTAC UNIT
I ordered this unit through Lowes. (IN-Store). I did not know it would be passed to a 3rd party for delivery until my 3rd phone call to Lowes. A Lowes rep finally got a tracking # for me for NSD. I ordered the unit 5/11/22, it is 6/1/22 and still have not received my unit. I emailed NSD with no response. I tried the online chat feature several times with only a response once that assured me, I would get a call back...days later, still no call back. I am as we speak calling and been on hold for what seems like forever (for the 6th time). Oh, and now I was just hung up on. I guess they only keep you on hold for so long then decide you have had enough and just release the call. I am super irritated! I will never order anything that will be delivered through NSD again. I will always ask who will be delivering before placing order. If you are reading this and are a customer that is having the same issue good luck to ya. If you are just reading reviews to see what this company is all about, trust me don't bother. Customer service is the worst I have ever experienced!
Desired outcome: I would like an apology, a response....ummm anything....hello??
Hey, it's me again. I am now passed the shipping date given and still no package. No updates on my package and nobody from customer service will answer the phone. Online chat feature still does not work. It says on the NSD website that out of 113 complaints only 17 have been resolved. Seems like a very low number of people have been satisfied with their service including me. At this point I guess I will be going to the Lowes I ordered the unit through to see if they can help assist me with this and possibly my lawyer. There is no explanation that could warrant not replying to customers in a timely manner or promising a call back that goes unfulfilled, giving a tracking number that is pretty much useless. It is 6/4/22 and I ordered the unit 5/11/22. Almost a month has gone by with no package. I will keep posting complaints until I hear back from NSD. So, until next time.
NonStopDelivery [NSD]
-
Nonstop delivery for Lowes
I ordered a 1600 item from Lowes. I recieved email stating item was delivered yesterday. Every other place send delivery notification as soon as or at least the day of delivery. Shows there's a glitch right there. I called Lowes every representative gave me different response to my query. Finally they opened a case and told me they will get back to me in 3 business days. Finally called the freight company YRC a very nice guy picked up and was patient but basically said that their contract with Lowes was fulfilled because they handed over the item to another third party NSD so they couldn't help. Called NSD several times on hold for long periods and left call back number 4-5 times. No call back from them. The call disconnects after 15-16 minutes stating they will call my number back. It is impossible to get hold of them. So frustrating beyond imagination. I can't imagine and big names like Home Depot and Lowes are using such poorly managed possibly fraudulent companies for their business.

I also ordered a delivery through Home Depot around the same time which also happened to be delivered via NSD. I received a text day before and a text after delivery of the items. I did not receive any texts regarding Lowes delivery that NSD is claiming they made for Lowes on the same day as my HD delivery. Also shows another glitch.

Disappointed in YRC and NSD but mostly Lowes.
Desired outcome: Replace my item or refund.
NonStopDelivery [NSD]
-
No Delivery and lack of communication pdates
NSD posts false information on their tracking website - they also falsely update the Customer in this case Home Depot. Its just a bunch of hopium that you will wait 1 more day, then 1 more day, then 1 more day and pretty soon weeks go by.

My NSD tracking 14817060 will t ever come?

Last tracking from NSD website May 24th, 2022 4:00am Out for Delivery

You know its BS when they put 4:00am but even days after they miss the date they don't bother to even update it.

Even went as far as contacting the parent company of NSD - Hub Group - from some conversations with people they all now that NSD is a piece of S... they recommend contacting Patrick Lynch at NSD. I think he is just the head Bullsh*t artist.

Just want the item I paid for - I will even send another carrier at my own expense to get it from the terminal that is less than an hour away.
Desired outcome: Deliver my stuff as promised
NonStopDelivery [NSD]
-
Home Depot order
I ordered May 6. I was told it would be delivered May 23. Heard nothing. Finally received an email that it would be delivered May 26. I have called numerous times, waited on phone and also left message for return call….nothing. Went to their website as was suggested. Same run around. Right now sitting on phone waiting. No one answers and finally they hung up. I will never use Home Depot again if this is their mode of delivery.
Desired outcome: Want a response and Want my delivery
NonStopDelivery [NSD]
-
Delivery of Bathroom Vanity from Home Depot
NSD delivered a damaged vanity 2 times. The third time they never showed up even though I received a call providing a 4 hour window. They altered their records to say I was not contacted. The next day I received a call to reschedule delivery - one that day, the same exact thing happened. They don't answer calls and Home Depot is unable to reach them.

Any lawyers out there need to initiate a class action suit. This has delayed construction and caused cost overruns.
Desired outcome: Delivery of my goods and a meaningful refund.
NonStopDelivery [NSD]
-
Delivery
I ordered a children's bedframe for my daughter off Amazon on May 5th. It was scheduled for deliver on May 19th, but never showed.

I used their tracking site to figure out where the package is and when it might arrive, and it has been sitting in Loris, SC (3 hours from me) since the 16th.

I've tried to get in contact with NSD multiple times, via phone, online chat, and email, but have had no response.

Its super frustrating, as I have no idea as to when this may (or may not) arrive, and I can't get a refund from amazon yet to buy it elsewhere.
Desired outcome: I'd like a response, and for my package to be delivered.
We are here to help
16 years' experience in successful complaint resolution
Each complaint is handled individually by highly qualified experts
Honest and unbiased reviews
Last but not least, all our services are absolutely free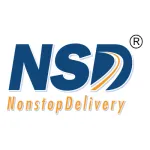 NonStopDelivery [NSD] contacts