Kogan Australia complaints
348
Newest Kogan Australia reviews & complaints
FIRST membership scam
I innocently purchased a $22 tv remote control to replace the one I lost. They snuck in some 14 day free trial of FIRST. I only found out because yesterday they took $99 from my bank account through PayPal. Such a rip off scam! I wouldn't have thought they are that untrustworthy. If they don't take action and refund / apologise I'm going on every platform and advising others never to buy from them for the foreseeable future, costing them hi dress of thousands in lost sales. Just by telling my real experiences.
Desired outcome: Apology and full refund ASAP
Purchase and return of a generator
Please refer to ticket #[protected] and #[protected].

The unit was sent back by courier 2 weeks ago and no resolutions has been made. I have been told toughlands will be in contract. They seem to be an inadequate company as I have attempted to call them but found both numbers to be be suspect.

I have 2 messages out to Kogan and am still waiting for a reply.

I want my $749 back please.
Desired outcome: Refund via after pay $749 this week
This is a complaint for Australia I am not in the US. This just deepens my complaint and total distrust in your company, not being able to phone someone direct or lodge a direct complaint in Australia is unacceptable
Hyundai smart split system air conditioner
I need help with the set up. I'm not sure the unit is a smart system as I ordered.

The technician and I could not link it to wifi/bluetooth.

What is the use of these products being such a great price if there is no follow up ?

I cannot see why al 4 options to link the wifi would not work for me. I have many products that I am able to use through my wifi system.

[protected]

Warren
Desired outcome: For the system I purchased to do what it should do. Please respond. I want to speak to a technician that knows what I can do to fix this problem. I have contacted the ombudsman and am waiting. They are better to talk to than Kogan.
First membership - 365 days
On the 2nd of July 2023 Kogan took $99 rollers out of my bank account for a FIRST membership 1 365 days. This was an unauthorised transaction, I did not make this transaction they just did it on their own account and that is illegal. I have tried to contact them 3 times now without any result they are telling me I can cancel the order but I can't. There is no option to cancel this order how they explained it to me. I will be taking this illegal transaction to consumer affairs to try to get me $99 back.
Kogan 1st subscription scam - thieves/criminals
Really this is a scam. Very deceptive that they signed you up automatically for $99 subscription without any warning. I didn't even know I subscribed after buying something off their site. Malicious traders this lot. Ripping off hard working Australians! never ever buying anything from this criminals! No warning that they will charge you after a free trial of something that you are not even aware. No email whatsoever. What a bunch of thieves!
Desired outcome: Refund and stop this free trial trap with automatic subscription. This should be illegal. You should be asked for paid subscription before being debited amount. They rely that you don't even notice it and charge you maliciously for it.
Lack of Communication - shame on you Kogan!!
This company should be ashamed of itself! Firstly, the only way to contact them is through email, which is a totally inefficient system. I waited days before I received a response and despite the website which states that you can REQUEST a phone call, I am yet to receive one! I now have an order worth several hundred dollars which is going to be delivered to an incorrect address. Despite MULTIPLE attempts at contacting them in a timely fashion to resolve the issue, I am now left out of pocket and items that will be delivered to a stranger. Shame on you KOGAN.
Desired outcome: I would like my money refunded.
Kogan 462L French Door Fridge - Silver
ticket number [protected]

I have been without a working fridges for over a week. I paid for an electrician to come & he told me the product was fault and it fried my safety switch that needed to be replaced. I logged the fault & have generic emails asking me to trouble shoot . I sent the video of the electrician testing the fridge & 2 days later I get a request to send a technician. That was 2 days AGO! This item is a necessity & Kogan customer care have a zero care factor
Desired outcome: refund my money- no more "kogan" electrical brands for me...
Customer service
Kogan if have bought many items from you and someone who trades under the Dick Smith name as an Australian owned and operated company you are a bloody joke. Don't get me wrong I am very much in support of Australian owned and operated companies. You are dragging yourself down into the gutter. You need to offer something Dick Smith was famous for and that is good after sales service and support. Try a few people and a phone number. You mudt have paid Dick Smith handsomely for him to allow you to use his name. Some good addvice would be to talk to him and ask his option on what I have written and take his advice onboard. Regardless of what you sell try to sell better products at a reasonable price and if you are going to sell crap at least offer a phone number that might lead to a speedy resolution to a problem. My objective is to see all Australian owned and operated companies be successful for we are now in a situation worldwide where we need this and not the control some countries have had on us. Key words Australian, quality, service. Fix up your act and this will lead to word of mouth, respect and far greater profits. Stop selling Chinese seconds.
Desired outcome: To see Kogan a home grown company a household name like Dick Smith still is even though he doesn't operate his stores anymore
Unwanted subscription/theft of $99
After I ordered phone protectors and paid for delivery, it appears a non negotiable kogan first 14 day subscription was applied when not wanted or agreed to, especially as where I live I always have to pay delivery.

Kogan have direct debited $99 from my account without any warning, as I never made an account or signed up for the subscription-so I never received any notification of a subscription.

I have tried to contact kogan and am only receiving pre-existing automated responses. The customer phone line is a pre-recorded message that hangs up when complete.
Desired outcome: Refund of the $99 for a useless subscription I have never wanted and cannot ever use.
This review was chosen algorithmically as the most valued customer feedback.
I've just learned that I've been paying for Kogan First on a monthly basis for the last 20 months, and I never signed up for it to begin with. I only discovered it because I was reviewing all of my subscriptions to close down anything I don't use. I've never received an invoice or statement for this, similar to what you would received from other service...
Read full review of Kogan Australia and 4 comments
difficulty in contact Kogan Australia
all i wanted to know was a message I received a scam a 2 minutes conversation, however I have been going in circles all options lead to the same site asking what my complaint is but there is no option to just a simple question.. or if I select Kogan help desk - ask an expert that then leads to Just answers Experts and i have what seems like a conversation with a Kogan customer services member abut it's not after answering a couple of questions I'm asked to pay $2 to get an answer another scam

If this is how Kogan teats customer it's not worth being a customer.

i wasn't upset or angry when I started but now I'm upset, angry and frustrated
Desired outcome: for all Kogan and companies like them to be easy to contact and not have to search endliessly
Wrong order delivered
I ordered 2 dumbbell sets and a gym bench. They delivered 4 dumbbells sets and no gym bench. Kogan then asked be to get in contact with the supplier Livibe myself to resolve. They do not want to deliver my gym bench until they pick up the 2 extra dumbbells sets. First, they said they cannot pick up on weekends. Then they organized for weekend pickup and no showed. Long story short, it's been 3 weeks and I still don't have my Gym bench and I am still sitting with 2 extra dumbbell sets. The worst service ever. I, the best is there is no contact number to call and they only reply to emails at the end of the day so you have to wait an entire 24 hours for each response
Desired outcome: I want my gym bench delivered
70"4KUHDHDALED smart tv android (series 9RU9310)
we purchased this t.v on the 3 july 2021 after approx 6 months these faint lines apeared on the screen we did not want to worry with this as we know you are busy but today we swichted it on and nothing happened just for a split second a very small flash we disconnected and nothing else again when we tried it again and still nothing the t.v has had very little use only for the news and current afairs we are very old and go to bed early and only have our pension so we are limited as how much we can afford to pay for repairs we hope that you may able to assit us regarding this many thanks take care cheers Jenny and John [protected] [protected]
Desired outcome: hope we can fixed it
wine
On 12/12/2022 I ordered wine from you, see ref 4UUFSTHT. I paid by credit card, and payment was made by the bank.

The wine has not been delivered, and I have had no message about when delivery will be made.

I tried to enter this online on your website (customer care), but was unable to use the form successfully.

Please advise where my wine is, and when you are planning to get it to me.

David Sheppard

Phone [protected]
Desired outcome: Prompt advice where the wine is and when you will deliver it to me.
The worst customer service
I brought 2 car jacks for my RAV4 on 21st November 2022. One is trolley jack that it is descried as " 2.5 TOn lower profile hydraulic floor jack stand quick lift SUV Car Truck". But It cannot be raised enough to lift my car off the ground at all.

The other one is "outdoor 360 10 ton hydraulic Bottle Jack Heavy Duty Car Lifter". AGAIN, This one still cannot be raised enough to lift my car off the ground at all. I have tried to contact the Kogan Team many times. There is no responds at all. I do not even know whether kogan team receives my requests or not. This is so frustrated.

WOULD IT BE POSSIBLE FOR KOGAN TEAM RESOND ME PLEASE? THANK YOU!
Desired outcome: Would you please swap me good ones or refund? Thank you very much. I need them working ASAP.
Package not delivered
ORDER:

XCTPBWGP

ORDER DATE:

7 November 2022...my order status says its delivered ,it has not been..have sent emails to you and not recieved a reply
Desired outcome: my order refund please
Kogan (Company)
The worst customer experience I have ever had. I have waited over 6 weeks for a TV i ordered. No explanation where my product is, no communication on what is happening, and no solutions provided either.

Terrible service, happy to take the money but not to provide a product.

TV Product ordered 2 October 2022

No resolution after asking weekly since then.

7 November offer to send replacement TV with no explanation or recourse for wait. No explanation how long product will take. Promise of product arriving in 5-7 business days
Desired outcome: I want my TV
Mobile Phone (porting number)
I have tried to contact your mobile phone help desk with a problem and have not received the help required from them, so I am canceling the porting of my number [protected], and staying with my current provider. The contact number that is supplied doesn't allow me to contact them with an Australian-speaking person and I'm told by your overseas contact they can't understand me. Stephen Templeman 1st November 2022.

Your general customer service section does not speak to your mobile section and your foreign contact can't understand me and I can't understand them.
Desired outcome: Cancel my Kogan Account and be refunded the amount of $109 as my mobile service is nonexistent.
Kogan charged $79 to my credit card without my approval for Kogan First subscription
I noticed that Kogan charged $79 to my credit card number that is stored within their system. When asked I was told that it is for the Kogan First subscription.

Kogan said that I signed in for a free trial membership when I bought an item sometime ago and the free trial has expired. The fact is I do not want to have the membership. No one from Kogan asked me if I want to have the membership on the expiry of the trial period so please refund my money.
Order unable to be found, yet I have been charged.
Order placed for a washing machine on 19 August, payment method was Openpay.

Payment was successful and Openpay plan created.

When being returned to Kogan there was an error on their website and my order was not placed despite being charged.

I contacted customer support at Kogan and they told me it wasn't charged and to use a different payment method.

I called Openpay and was told it had been charged, and they provided an invoice number for Kogan to check in their system. They also advised that Kogan would need to cancel the order as they could not be sure that I hadn't received the goods.

I asked Kogan to check the invoice number and they responded with another message telling me I had not been charged.

I asked again for them to check the number and to provide authorisation for the order to be cancelled on Openpay's end.

I am yet to receive a response at all.
Desired outcome: I would like the order cancelled and the openpay order refunded so I can find an alternative supplier.
Collect Your Trust Badge
Be recognized for outstanding customer service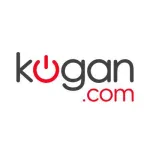 Kogan Australia

contacts
We are here to help
19 years' experience in successful complaint resolution
Each complaint is handled individually by highly qualified experts
Honest and unbiased reviews
Last but not least, all our services are absolutely free