Kogan Australia complaints
348
Newest Kogan Australia reviews & complaints
Kogan.com
I bought a leaf blower from kogan.com, and they did not generate an invoice, or shipping details for more than 2 days. I cancelled my order. Then after 2 days of cancelling my order, they shipped it and did not refund my money. I did not open the goods and shipped it back, paying the return charges from my pocket $18. I still did not get my refund. I provided the tracking id of returned item as well. Then out of nowhere they charged me $99 on my credit for some Kogan First membership that I never opted for. Kogan doesn't have a contact phone number and I'm continuously sending them emails and they are not refunding my money. I had to cancel my credit card to stop them for charging it more. The website keeps sending my in loops and I'm unable to cancel the subscription to kogan first. screenshots attached.
Desired outcome: Need full refund.
Charged Subscription fee without signing up
Hello,

I'm writing on behalf of my 16 year old daughter, today 21 November 2023 she was charged $99.00 subscription fee which is pending in her account.

The most upsetting part is that she had not signed up for Kogan. We would like a refund please and an explanation why her account was debited.

I am unable to contact your office by phone to discuss this matter without signing up myself which I don't not wish too. Kogan makes it very difficult for non-customers to contact them.

Could a team member please contact me to discuss this matter further.
Desired outcome: refund of $99.00
My Ride on Toy for Toddlers
I have not got it in New Zealand purchased it from Kogan New Zealand via Afterpay. Nothing but unnecessary service as it won't assist. I been calling AU Post NZ Post to be told the e-tracking number is not validated in New Zealand

[protected] its not a NZ one or has even AU. Been making toll calls to track, trace, and find delivery. When we tried to put down a change of address for a redirection NZ said to contact you.
Claimed loss: Dignity has been lost as it was for my grandsons 3rd birthday and trust was a gift he was looking forward too.
Desired outcome: A return of the product back to New Zealand addressed to Taniora Cooper, 7A Tawa Street, Waikanae, 5036
Is Kogan Australia legit?
Kogan Australia earns 36% level of Trustworthiness
SAFETY ALERT: Our evaluation of Kogan Australia found a legitimacy rating indicating a low level of trustworthiness at 36%.
There was some difficulty in evaluating or examining the information or data present on the kogan.com, an be seen as a negative sign of its legitimacy. This could indicate that the site is hiding information. Consider the potential risks involved in engaging with a website if you're unable to analyze its content.
Kogan Australia protects their ownership data, a common and legal practice. However, from our perspective, this lack of transparency can impede trust and accountability, which are essential for establishing a credible and respected business entity.
However ComplaintsBoard has detected that:
We found clear and detailed contact information for Kogan Australia. The company provides a physical address, 2 phone numbers, and 2 emails, as well as 4 social media accounts. This demonstrates a commitment to customer service and transparency, which is a positive sign for building trust with customers.
Kogan Australia has registered the domain name for kogan.com for more than one year, which may indicate stability and longevity.
Kogan.com has a valid SSL certificate, while Scammers can obtain a valid SSL certificate by using fake information or by using a stolen or hijacked domain. In some cases, they may even use a certificate issued to another legitimate website.
Our scan shows Kogan Australia website is free from malware and phishing activities, which are types of online threats that can include viruses, worms, Trojan horses, ransomware, and other malicious code, as social engineering tactics used to trick users into sharing their personal information.
Kogan.com you are considering visiting, which is associated with Kogan Australia, is very old. Longevity often suggests that a website has consistently provided valuable content, products, or services over the years and has maintained a stable user base and a sustained online presence. This could be an indication of a very positive reputation.
Several mixed reviews for Kogan Australia have been found on various review sites. While some customers have had positive experiences with the company, others have reported issues with their products or customer service. It's important to read and consider a variety of reviews before making a decision to purchase from this website.
Kogan Australia website is deemed to be popular and indicating that it receives a high volume of traffic. It is important to be cautious when using a highly trafficked website, as it may be a target for cybercriminals looking to exploit vulnerabilities or steal personal information.
Our Conclusive Verdict: The company has a low level of trustworthiness. We advise being cautious when dealing with this company and to read reviews carefully, being mindful of any negative comments or concerns before engaging with the company.
Kogan First Membership
I purchased a small item costing $33 from Kogan on 18/10/2023. On 02/11/2023 I was charged $99 via my PayPal for the Kogan First membership. I did not sign up or approve the charge or the membership at any time. Kogan obviously is slyly slipping in the charge unbeknown to buyers. According to Kogan policies even if you cancel your yearly subscription you are not entitled to any refund. I cancelled mine via my PayPal account on the same day I was charged. I contacted Kogan via their customer service link on 2/11/2023 to complain and request a refund, with no reply of course. I will not be shopping with Kogan ever in the future.

I have reported the issue and the company to the ACCC.
Desired outcome: Request a refund and Kogan to be held accountable for misleading their consumers and basically stealing from us
Costway Spa
I purchased this product from Kogan a month ago, and the pump/motor has never worked. I have sent numerous emails but nothing has been done to rectify replacing the pump. I am wanting my money back or the pump replaced. I have sent photos which were requested last week but still heard nothing. Can someone please respond as I am very frustrated that the service is so bad that someone cannot pick up a phone and call to explain what is being done about the money I seem to have wasted.
Desired outcome: I WANT THE PUMP/MOTOR REPLACED AS I HAVENT EVEN USED THE HOT TUB
Kogan first
I was automatically joined up to kogan first after a free trial and 2 payments of $99 have been taken out in the last two months and I'm getting nowhere with the help centre. I have emailed kogan.com with no response. They don't have a call centre and this deception and taking money out of people's accounts is theft and is the reason why they don't have a call centre.
Desired outcome: A refund of monies illegally taken.
This review was chosen algorithmically as the most valued customer feedback.
I Purchased online a few weeks back from dick smith - 4 toy balls for my dog, the product has never been delivered and the money for the product has been paid. Now an amount of $99 has been taken from my visa card without my knowledge and consent for a subscription that i never authorized. Now my account is overdrawn and other bills cant be paid - I...
Read full review of Kogan Australia and 2 comments
Charged $99 on my Credit Card without my authority
My login details are [protected]@outlook.com

On 15 October, I was charged $99 for a Kogan First Membership despite the fact that I have not used Kogan nor had any dealings whatsoever for well over 15 months. To my knowledge, I have never agreed to a paid Kogan membership and I demand that the $99 charged to me is refunded because I view this as little more than theft.

If you have any detail that contradicts my belief that this charge was not made with my authority, please send me the information.

Otherwise, I expect to have the monies immediately refunded to my account.
Desired outcome: I expect to have the monies immediately refunded to my account and any of my information held at Kogan to be deleted, including my credit card details.
Miele BLIZZCX1EXLW Blizzard CX1 White Bagless Vacuum Cleaner
I purchased this vacuum and it was faulty. I contacted Kogan and they referred me to the seller. After many email exchanges, they sent me a return label. I shipped it back. Tracking information shows it was received back by them on 25/09/2023. They have not issued a refund and I have opened dozens of cases and escalated it half a dozen times and no one has replied. The seller doesn't reply either. There is no customer service phone number for Kogan. They owe me $639 and they will not reply to me.
Kogan unwanted subscriptions
I made a $20 purchase online from Kogan in September 2023. Today I had $99 deducted from PayPal for this subscription. I was tricked/unwittingly signed up for this subscription.

I am on their site and can't find a way to cancel this subscription only able to receive notification 3 days prior to the next payment. I have reported this to both my bank and PayPal. Help!
Desired outcome: I want a refund
Kogan First Subscription
I recently made a purchase on August 17 2023. Unknown to me came an optional subscribtion to Kogan First before checkout, with a subscription box that had been ticked without my doing. Which I never needed nor wanted.

Being a first time customer, I was unaware of this and unknowingly subscribed which incurred a $99 fee issued to my account that I cannot afford.

The payment of the Kogan First subscription went through on September 1 2023. When I noticed an unfamiliar transaction on my bank statement.
Desired outcome: Please refund my $99 for the subscription
Kogan Subscription Scam
I purchased a $50 game in July. Around 2 weeks later, a $99 "subscription fee" was taken out of my account without my knowledge or authorisation. Looking at all the complaints here, it is clear that I am not the only one, and that this is a huge scam kogan is pulling. The site should be held accountable for this, and refunds to all should be issued. I will NEVER buy anything from kogan again.

I put in a complaint via paypal, and paypal have had my money refunded. Kogan would not listen when I attempted refund through their channels. At least paypal is a far easier process.

Kogan is a scam and do not buy anything from there!
Desired outcome: Kogan shut down
Charges for membership
Kogan charges for a membership fee without letting customer know. A bunch of thieves. Tricking customers in such a thing is unprofessional and dishonest. The most dishonest thing is that they're using other company to do so, like Dick Smith. I bought something from DickSmith and I was charges by Kogan not only for the items but a week later for a membership fee.
Desired outcome: My membership money returned. I have not interest in being a member of such a company
Kogan First
Kogan are tricking people into buying a subscription to Kogan first, the box is already ticked so if you don't see it you automatically get joined up and then they stay quiet until your 14 day free membership is over then they put a charge through late at night, it's like a Nigerian email scam but being run by a big company we should be able to trust. I just got charged $99 on my credit card, I don't even have a job, I can't even afford to buy anything so why would I want to be a member for something like this, it's really upsetting for us.this needs to be stopped
Desired outcome: I want it made illegal that these boxes for subscriptions can be ticked
Charge
A few weeks ago I purchased a few things from Kogan and today have noticed a charge come out if my bank for what I believe is a subscription. I did not sign up for this and I'm not sure how it was even done without my knowledge.

Now if this is a subscription that i was signed up to without my permission... how is this even legal!

This is simply something I can not afford
Desired outcome: I want my money refunded
Kogan first
I purchased my first product from Kogan in July 2023. I have just recieved an email from Paypal stating Kogan First has charged me $99 for a yearly subscription today 15/08/2023. I had no knowledge of this nor did I give authority to deduct this amount. I have cancelled any future payments with Paypal and Kogan. I have emailed requesting a refund this is not something I want or would ever sign up to or something I can afford. I never received any notification emails stating that this subscription was due or any 14 day trial period had ended, surely this is illegal.

I will never purchase anything from Kogan again.
Desired outcome: I would like a refund for the $99 subcription.
Kogan Members First scam
I was charged $99 for a membership I did not sign up for. I purchased an item on the 30th of July and have found a charge on my PayPal14 days later on the 13/8/23 for their membership. I did not sign up it. I'm angry as I really can't afford to have $99 just gone.

Iv gone through my emails and their so called notifications went straight to my junk mail as it was seen as spam so I was never formally notified. It's a scam, as when you make a purchase online it ticks the box automatically for you, and does not tell you about the $99 charge. So if you're innocently making a purchase and don't regularly screen your emails you will get stung.
Desired outcome: I'd appreciate a response and a refund!
Kogan First Membership
I recently bought a chair through Kogan and a couple of weeks later discovered I had $99 removed from my account which I did not agree. I have contacted them and since discovered it is for a membership that they attach to your account. The only way to remove it is to untick a box during the checkout process. This should be an opt in not an opt out option as you are given no details to what you are signing up for. This is a very deceptive action and needs to be addressed. When looking in to this they do not give refunds. Apparently there is a cheaper monthly option but I was never given the chance to accept this as there was only the option to opt out through a tick box. No information or choices given. Sign up only through deception.
Desired outcome: A full refund of my $99. I did not sign up for this or agree to it.
Kogan First Membership
I have just discovered a charge of $99 on my Paypal from the savings account attached to my Paypal. I never agreed to be charged this membership. I bought a bag off them and they must have had a sneaky agreement to join the membership in there. But I bought the handbag on my credit card - however they have debited my savings account and had NO permission to do so! But they obviously do this so that you can't dispute the transaction via the credit card bank! I'm so annoyed and will never buy from them again!
Desired outcome: I would like the $99 refunded
Aug 10, 2023
10:21 pm EDT
I have come back to say that I lodged a complaint with PayPal and they have refunded my money to my account. I was really worried that they wouldn't be able to because Kogan had taken it from the savings account and not the credit card but luckily the money has come back to my account now. So if you are having a similar problem I would strongly suggest lodging a dispute with Paypal. I did also lodge a dispute with Kogan but as of today (4 days later) I still haven't heard back from them, beyond an automated email that explained with Kogan First is and why i was being charged "because you agreed to pay the membership when you last checked out" ... the fact that their automated email for the complaint tells me "that I agreed when I last checked out" tells me that they must get this complaint ALL the time and therefore it was very well hidden on their checkout page because no-one ever seems to know that they have signed up! Dodgy as all hell and I will NOT buy from Kogan again because of this!
Kogan mobile recharge-was charge for First membership fee
I purchased a 365 days recharge voucher online to recharge my Kogan pre-paid mobile plan. I have done it for the last few years, but this year Kogan has so sneaky to activated the First membership without my consent.

I recharged my plan on 20/07/23, I was not aware of the activation of the First membership, I didn't need any postage for my recharge voucher, it was sent via email. Kogan has charged me on the 04/08/23 for the annual membership fee of $99. I don't buy things from Kogan any more since my last purchase was all counterfeit of Tommy Hilfiger clothing, it was more than two years ago and I don't buy things from them anymore, I just use the Kogan 365 days pre-paid plan.

I'm angry that they activated the First membership when I recharged my pre-paid mobile plan without my consent. Do they can charge after veto weeks when I'm wasn't aware of it.

Im demanding to cancel the First membership that I have not requested it and request a full refund.
Desired outcome: Im demanding to cancel the First membership that I have not requested it and request a full refund.
Collect Your Trust Badge
Be recognized for outstanding customer service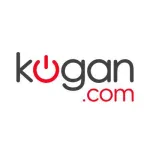 Kogan Australia

contacts
We are here to help
19 years' experience in successful complaint resolution
Each complaint is handled individually by highly qualified experts
Honest and unbiased reviews
Last but not least, all our services are absolutely free