QVC
-
QVC over the air has no audio
I live in Virginia Beach, VA and have no audio from your channel. I have audio on QVC2 and your sisters HSN and HSN2. Why or how do I fix this. Is this a local problem because the local channels are 3, 10 and 13 affiliates. Not sure who to get to to fix the problem.

Long time shopper...and I get you on my Roku, antenna TV. It is not streaming.

Bewildered?
Desired outcome: Audio fixed. Going on for 24 hours now.
This review was chosen algorithmically as the most valued customer feedback.
Good morning/afternoon to whoever is going to read this.. Hi, This is Dr. Mayank Gupta (resident of howrah, West bengal) I had been contacted few days back from QVC reagrding a job vacancy as a doctor over their. Series of enquires followed and then I passed on a interview and was called to join the post with a meagre pay scale. Still I joined to learn...
Read full review
QVC
-
QVC Cancelled my order stating fraud?!?!
I have been a customer for at least 10 years and never ran into so many issues as I have this past year! When I would try to access my previous account I kept getting stone-walled saying that my password was incorrect. So I would try to reset the password and it would say there isn't any record of my account? So I ended up using my business email and created a new account.

4/17/22 I ordered a T3 Airebrush Dryer and I ordered it through them because they had a special that every item could take advantage of 5 payments. I got a confirmation email and everything.

This morning 4/19/22 I received an email saying my order was cancelled and no further explanation given. The money I gave for the 1st payment isn't in my account either. So I chatted customer service and the reason they told me that my order was cancelled was fraud and they couldn't give anymore detail.

FRAUD?!?!? For using my debit card and paying a down payment on a $180 item? My bank account isn't on hold due to any unauthorized transactions.

Then I tried to sign into my QVC account and it got deleted. So I chatted customer service again and they wouldn't elaborate and tell me why it was deleted.

Why is it these corporations feel like they can just kick around the small people that contribute to their profits? And in todays age & time information is available in the blink of an eye, so why isn't customer service providing information for inquiries and not giving a generic canned response?!?!
Desired outcome: Reinstate order and provide better customer service
QVC
-
Damaged item and rude customer service
Ordered a shark vac on 4/2 and received a beat up, taped up box (I have attached a video and pictures). I'd seen it on my camera being delivered and called customer service. Barbara was absolutely horrible at her job. There was no service and I felt like I was interrupting her day and she was missing a conversation with her friends having to deal with me. She basically asked me if it works and I told her I wasn't home but have video and pictures of the box and was told well if it works then don't bother us. I spoke to my husband on the way home and we agreed that it might work now but that the jostling very well might have loosened some wiring so best to send it back and not even open it. I got home that night and took additional pictures. Called QVC again and Barbara answered. I asked to speak with someone else and she didn't Iike that, said she would transfer me and hung up on me. I called right back, told her that I'm not one to be hung up on and she tried denying it saying she transferred me, she knew she didn't. Said she'd try again. I got someone else and when they put me on permahold I got hung up on again. Called back a third time and got someone new. I told them I want the thing picked up and a replacement sent. At first she said that they can only ship a replacement when they get the other one back. I told her as the customer who didn't even open the box for the screwed up one that I shouldn't have to wait. She said she was going to expedite the shipping and I should receive it the day after the next. That is today. No shark vac mop. Called them up. I was told that it won't be delivered until Monday, today is Friday. Said that they "ate" the expedited shipping fee of $30 and didn't charge me for something their choice of carrier screwed up! I explained I shouldn't have to pay for it and find it funny that it was supposed to be delivered today but yet only got to the vendor today. Then she tried feeding me a line of well we are backlogged and 5 days is half of our typical 10 day turnaround time. I got it in 3 my first shipment so I was lied to again. I told them they can keep it and redund me. I can't stand horrible customer service and a company that doesn't own an issue. Never buying from QVC again and I will tell my story to everyone who will listen.
QVC
-
Trying to get a refund since September 2021
I returned a necklace in August. They gave me a partial refund of $12.45. I have been trying to get the remaining $51.50 ever since. I have been told to give it a few more days for months. They claim they have escalated my case several times. They even turned me into collections and failed to cancel the easy pay payments. I guess they probably do this to every other person who returns an item. They figure you will just give up and they are making a killing. I'm telling everyone I know to never shop at qvc. Rip off artists.
Desired outcome: I want my money plus interest.
QVC
-
Denim & Co. Host Carolyn Gracie
On Tuesday Mar h 1st 2022 the D&C program aired with Gary and Carolyn...why would they use the biggest person...Carolyn...model a skirt with her fat legs hanging out and posing like a model...which she is far from...and turning her fat leg out like she's on the runway ...she has constantly gained weight and it surely shows...why did QVC fire some beautiful thin girls and keep someone like Carolyn who doesn't care about her looks...obviously. she needs to leave or get her weight under control . She does nothing at all for D&CO. Clothes.
Desired outcome: lose weight and stop wearing skirts with fat legs showing. Omg
QVC
-
Return item
I placed a order for 4 Halo Bolts totaling $596.93, which on receiving my family refused them so I returned them on 1/25/2022 UPS which that cost me additional $54.20, you received these returns on 1/25/22 at Florence, SC at the Dock signed by Perace. I called tried to email no one knows!

Here are your tracking numbers:

9261 2909 8132 3957 1148 1693 16

9261 2909 8132 3957 1146 7245 48

9261 2909 8132 3957 1148 1693 23

9261 2909 8132 3957 1146 7245 55

I used your label's to return but I do not like my PO there not delivering my mail, its open or damaged, so I went to UPS because I trust them. My account number ends in 7584. Did you have these, where is my adjustment?
Desired outcome: Adjustment to my bill not being charged! I did not pay for them yet, so return should, and charge should be 0. Ann Repella, at [email protected]
QVC
-
QVC Account Closed Without Notice
My account was just recently closed without notice. When I called QVC they gave me some bogus story about owing them money for past orders years ago and then I was directed to the finance department. I have left at least 3 messages asking them to return my call so the matter.can be cleared up. Of course no one has yet to contact me. After reading some of these reviews, now I truly believe they closed my account because I had a lot of returns. Tell the hosts to stop saying if you are not completely satisfied feel free to return the item. Also, they need to start being more honest when describing products. All I wAnt from them now is to be able to see what's owed on the account so I can pay it off with one of my credit cards and be done with them for good! I also need to view some items that were returned to make sure I am refunded for those items. If someone decides to get a class action suit started, I will be the first in line.
Desired outcome: Need to review account and fully payoff
QVC
-
Product is falsly advertised on air
I purchased a shark vac from qvc this weekend. it was falsely advertised and the implication was that it was an upright. It is not. It is a vacuum that will fall on the floor if you let go of it. It can be stored in pieces "if you have limited storage". Never did they say you must store it in pieces or it will fall on the floor. I now realize that during demonstration the hosts never let go of the machine. It is my opinion and I feel confident that all the hosts knew this vac would fall if they let go. And they never said a thing. It is impossible to move furniture and vacuum because when you use your hands to move the furniture the vacuum falls on the floor. They lied by omission. despicable
Desired outcome: TOTal money back and cost of returning item and cost of my work and frustration to do so
QVC
-
"customer service" / supervisor "call-back"
Around 9/2021, I became unable to see the "Manage Easy Pay" details of my account online - called multiple times for help. Each time told "we will send an email with link to reset password" - 5 times & no email was ever sent. However, I continued to have all Easy Pay's still coming out of my checking account without fail - not a single problem. Mind you I have spent close to $40k in past 2 years alone. I have always loved QVC & paid full retail price + shipping for the pleasure of Easy Pay. This all changed when I began wondering why I could not see the payments that were scheduled. Continued "Error message" - My Visa expired 11/21 so I informed QVC BEFORE ANY EASY-PAY'S WERE MISSED OR PAST-DUE - that I would update my expiration when I could see my account info - Seems logical to me that I should be able to manage my payments so I can budget accordingly. Their response was to close my account at the beginning of December. THIS HAS TO BE ILLEGAL & I know I'm not the only one - LET'S START A CLASS ACTION LAWSUIT against these practices at QVC. Not to mention their claim of FREE SHIPPING that only applies if you KEEP an item. If you return it, they nail you for SHIPPING BOTH WAYS ! but they do not disclose this while offering FREE SHIPPING on the air - another blatant lie that is ILLEGAL & they are getting away with. ANY ATTORNEY'S WITHIN EAR-SHOT ?
Desired outcome: THE HIGHEST LEVEL OF MANAGEMENT TO CALL ME
QVC
-
Website
I purchased a bread machine as a gift for a friend. The website you have is extremely difficult to navigate through and it was almost impossible to enter a separate shipping and billing address. I eventually found out how to enter a different shipping address and place the order. On my order it showed the correct billing and shipping address (which were different addresses). However, after the order processed the shipping address was the billing address. I noticed this when I got on to QVC.com to check my order. This required me to pickup the box at my P.O. Box post office and then ship it myself from TN to FL. Needless to say there is no way that I will be ordering any product from QVC so please delete my account.

Your business depends a lot on the website, so I would suggest you seriously consider redesigning it to make it easier to use. I am not a computer novice, but rather have a degree in Computer Science and made my living designing systems to make them easy to use.

I attempted to enter this comment on the QVC system, but the comment didn't process. I believe it's because they had a "Pick a topic" dropdown, that didn't present any topics. Their website leaves a lot to be desired.
Desired outcome: Cancel my account
QVC
-
HP Laptop
I purchased an HP laptop in March of 2020. I got an alert that it was delivered, but I never saw it. I called QVC and got a refund. I ordered another laptop and received it about three weeks later. I discovered last Saturday (10/2/21) to my embarassment that the laptop did come. My nephew bought the box inside and placed it in the closet and forgot to tell me. I went into the closet and bought out some other boxes I had packed and discovered the QVC box among them. I only opened the outside box and never even broke the seal on the box holding the laptop. I called QVC and explained the situation. I was horrified to learn that I am expected to pay the FULL AMOUNT for the laptop, although the laptop was never removed from the box and the seal was never broken.
Is this how an HONEST cutomer is treated? I know it;s been a while, but the seal was never broken and the item was never removed from the box. I took pictures of the box with the unopened item inside and will be glad to shar them below.

I am so disappointed that I tried to be honest and not just decide to KEEP an item I did not pay for, but return it to the owner, you, QVC. However; because I was honest (for which you did thank me), I am being penalized by being forced to pay for an item I do not need, nor have the $600.00 + to pay for at this time. I am sending this note along with pictures to all forms of social media to see what other consumers think. I was told to just "go on and keep it and say nothing." However; I wanted to do the right thing only to be penalized for it. Both my twin sisters order form QVC much more often than I do, but say that they too are extremely disappointed and will be shopping elswhere from now on. Boy, so much for being honest!
Desired outcome: I want QVC to send me a return envelope and allow me to send the laptop back without charge.
QVC
-
Deceiving advertising
The SunJoe generator that was on today 10/7 is shown powering all types of appliances including TV's and computers. At no point does anyone mention that non-inverter generators are absolutely not recommended for electronics and can in fact damage them. You need to be truthful in your representation of a product and not ignore facts just to make sales.
QVC
-
Processing orders
I ordered a pair of boots from "as is " menu. After 2 weeks of processing my order I receive an email stating that they may not be able to obtain the boots and may cancel my order. The next day I go to the "as is" page and the boots are still being advertised in my size and color. This is the second time this has happened. What gives? Don't the employees know what they are doing?
Desired outcome: Receive the boots!
QVC
-
Order
I placed a order with qvc multiple different times each time it being some kind of default . I placed the order with my money cause they couldn't waive the premium delivery fee . So I guess cause they feel they oh so added a 20 credit it excuses the order still not getting to me on time inspit that the order was reordered multiple times . I have orders still in paying in I'd actually like to get all my money back from those orders in cancel my account in tell qvc to kids my ass
Desired outcome: Refund for every order in paying mode in cancel account
QVC
-
Please see below
I am complaining about paying off my easy pay off with a cashier's check. I had overnight it on 6/29/2021 cost me $26.35 to overnight it. First i called to see if you have received the cashiers check they said no so therefore i tracked it down. And went to the post office. They said no one ever picked up the check at the post office there to sign for it. Post officen said it is sitting at yur post office, because someone there was too lazy to pick up. I am so upset with customer service i will not shop with you again. I will have to to block my visa acct. This has nothing to do with synchrony bank just my visa card ending in 8226. What gets me they could not give me a supervisor number or transfer me to them. Now i have to wait four or fiver hours to hear from them . I was trying to get this taken care of so you would not have to take out of my bank account. This is very poor service on yur part. Please asap have a supervisor call me right away @303.477.4342 thank you rose cabral my acct there is #5055942. Sorry i had to used caps my hands a disabled and cannot use all keys i hope you understand this situation again thank you. Tracking number is ej23470335us address they gave me is qvc cust pymt 1200n wilson drive westchester pa 19380
QVC
-
Egg harbor faroe island premium salmon fillets
Egg Harbor Faroe Island Premium Salmon Filets - I received the salmon and decided to have a fish fry as a birthday dinner, I was very Embarrassed and Disappointed as were my guests. Not only was the fish bland even with the seasoning. not to mention the fish did not have a salmon flavor! WILL NOT ORDER AGAIN NOR WILL ANY OF MY GUESTS1! please refund my payment and do not take out any further payments. what was this fish? Or was it fish?

Diana Ermer Order No. 547871568042257
QVC
-
TV Programming
I am thoroughly disgusted with the changes made at QVC. Specifically, that you are showing re-runs constantly on all the QVC channels and very little is live anymore. On numerous occasions I have attempted to make a purchase only to find out it's been sold out. I DO NOT want to watch re-runs!

Also, instead of showing live models wearing the clothing, you have resorted to having the show host show what appears on .com. Many times the show host does not have the actual pieces of clothing in all the colors to allow us to select a color, but instead, uses computer pictures. If I wanted to shop on my computer I would shop on my computer instead of watching the shows on TV.

As a result of all this, I watch QVC a whole lot less which means I make a lot fewer purchases. You're going to kill your business if you keep this up. Women want to see live programs with actual models wearing the clothes and samples of the actual clothing - not computer pictures.
Desired outcome: Change your programming!
This review was chosen algorithmically as the most valued customer feedback.
On 5/27/2021 I was watching the qvc, tv show and the host and hostess brought out the philips sonicare toothbrush with sanitizer. They were offering the toothbrush unit for $99.00 and told the audience that the company that manufactures the unit (philips) was offering a $20.00 mail in rebate. I bought the toothbrush unit and put it on my qvc card by...
Read full review
QVC
-
Complaint about service
On May 6 2021 I ordered the E236131 HP 14" Touch Laptop Intel 64GB eMMC with HP Tech Support & Microsoft 365 in the Rose Gold. Purchase price of $348.98. It was everything I was looking for. I received the message that my order was confirmed and was given the Order Number 6555171358. With an estimated delivery date of 05/28/21. I counted the days and on 05/22/21 I was notified my order had shipped. I was thrilled and kept up with the tracking, Tracking Number 1Z315773YW02144708.

At this point it will probably be easier for you to access the tracker to see what went wrong. I went to the Farmington Post Office but without their tracking number beginning with a 9 there was nothing they could/would do to help me. I was trying to contact everyone I could think of to stop the return of my order and correct the misinformation that kept my order from being returned and delivered to me. I went to the UPS outlet and was told they aren't responsible and I would need to contact the Farmington UPS Facility but that would probably be pointless. I then contacted QVC only to have my situation go from bad to worse. I was told they would not resend my order to me and my item is no longer available. I did contact UPS 1-800-742- 5877 and he was going to email me the 9 # for the post office but I never received the email and the more time that passes it wouldn't do any good anyway. It is hard for me to get out that is why I rely more and more on online ordering.

Thank you for your time.

Shirley A. Jones
2614 E. 20th St. Apt. J-6
Farmington, NM 87401-4473
[email protected]
Desired outcome: The desired outcome is that I receive my order.
We are here to help
16 years' experience in successful complaint resolution
Each complaint is handled individually by highly qualified experts
Honest and unbiased reviews
Last but not least, all our services are absolutely free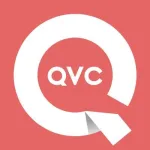 QVC contacts