Letgo
-
Offer up
On Sunday May 25. I was using the Offer AP to dealwith a customer while waiting for me wife innthe hospital. I stopped to discuss my wifes condition with the doctor and when I went to go back to offer up. All my info has been deleted and it would not let me on the site. I have over a hundred items listed? When I go to the account page it shows another email address and wont accept my email address. I have been selling on Offerup for five years or more. Offerup does not respond to any messages I have sent and there is no phone nuber listed for them. Can yoiu help since yoiu partnered ujp with ;them? My name is Huns Severa at 281 221-7503
Desired outcome: To get my info back onn Offer Up and be able to list and sale.
Letgo
-
Much from my accident. But if you could please help me. That would be great.
Not complaining but I need help getting in my old account. I can't remember password or no longer have access to the phone was using in may2020. I can't remember to much from my accident. But if you could please help I would be in great. Great appreciation of your assistance.
I can give any information needed to do with my account and all credentials needed for retaining passwords
Desired outcome: need password for another account I'm locked out of
Letgo
-
My cell was destroyed, and I'm unable to acquire another; so I can't sell anything
Nearly two weeks ago I lost my cell to a fatal accident, and I've been unable to afford another as I've been out of work since last May; so I try to post items to get needed cash. What I find is that I can't sell, period, because the platform isn't set up for use without a cell phone. I have a problem with this. Please advise, and I'm not interested in using someone elses cell to do it.
Desired outcome: Modify access in case someone has no cell they can still sell items
Letgo
-
mcm handbag
I have been trying to sell a used MCM handbag on let it go which is authentic purchased by my mother in law who is now in memory care and will no longer use it. I priced it low as it is quite used and may need some repair as I had explained in the app. Not long after posting I was informed that it was removed due to lack of authenticity. I took pictures of its tag to demonstrate this and posted. What more can I do to prove authenticity? I do not have a bill of sale
Letgo
-
A toyota camry
On the 18 of June I saw a Toyota Camry 2012 on letgo. The evidence of the chat is on letsgo app. I jus found out there is lien on the car. I haven't driven the car, I have in my possession the title the seller gave me, on purchase of the car. I paid $4200 for the car. The car and the title are currently in my possession. The seller even advice me to sell it to somebody else again after I complained about it. Please help resolve this complaint
Letgo
-
Blocked
I was just blocked, 7/31/2020, 225 pm (EST) while I was trying to purchase an item. Why was I blocked? I have not done anything wrong. I had just recently made a purchase and was trying to do the same thing. No e-mail was sent, I was just blocked. Please let me know why. [email protected]
I just want to be able to purchase what I was messaging someone about.
This review was chosen algorithmically as the most valued customer feedback.
7/25/2020 RE: 2465 Lamaku PL Honolulu, HI I am the Real Estate Broker for this house . HOUSE IS FOR SALE. People are showing up thinking this is a rental. Your site shows this FRAUDULENT LISTING under 2 names - 1) New Destination 2) Geneson Coloma These fraudulent listings must be removed IMMEDIATELY. Please confirm removal by email to me. Bertha...
Read full review of Letgo
Letgo
-
Washer and dryer
I was trying to purchase a washer from Josh Dean. I put a 50$ deposit to his cash app when he said he was on the way. He never showed and some how he took more money from my cash app without my approval! And of course he will not answer or respond to text. His cash app is Paul Brayer. I have contacted my bank and Letgo. I think he needs to be removed so he can not continue to scam others.
This review was chosen algorithmically as the most valued customer feedback.
Felicia Sawyer sold me a defective item. We did not know until at home recharging the batteries (both are defective), the bike was sold to us for $2500, my husband did not was unable to get on the bike (had been hospitalized recently)our Son In law ride tested. It worked, but remember that was only for a couple of minutes. I called her and told her that we...
Read full review of Letgo
Letgo
-
Your stance
All lives matter. You have lost me and all my contacts forever!

Check twitter, your company will pay a huge price for folding under the pressure of a few thousand morons. Good luck in the near future!

Remember this country was founded on freedom for all.
Asian lives matter, latino lives matter, american indian lives matter,
Anglo american lives matter. The protectors of freedom, truth justice & the american way, lives matter. "you cowards".
If black lives really mattered, why is your company not protesting black on black killings in 4 of our largestest cities. (ie) chicago!
Letgo
-
Iphone 7 Plus
Jackie Delgadillo was selling an Iphone 7 Plus. Met up on April 25th, 2020; checked the phone as best we could, paid for the device and went our separate ways. The phone worked fine for a day or two then it started powering on and off automatically. The phone looks great on the outside.

She had great reviews so I thought she was trustworthy but boy was I disappointed. I paid her $230.

I had hoped to at least get some of my money back if not all or expected her to have the device repaired. I am angry and upset!

Sellers phone number is 954 684 9312. She lives in Cooper City area.

Patrice
Letgo
-
I cannot reply to any seller via messages
I was in the middle of buying a product (which I sent a "deposit/shipping money" and inquiring about another product when now my messages wont work. When I type and sent the message, it pops up and shows one red arrow. But then when I come back to my messages, it shows I haven't sent anything to them. I also sent out messages concerning other products and nothing is showing up in my messages. I am extremely upset about this as this is my first experience with this app/site. This issue is occurring with both the app as well as the desktop site. I have logged out and back in with no luck. I have uninstalled and reinstalled the app as well with no luck. This needs to be fixed because this is not okay.
Letgo
-
Chat function failed in middle of conversation; charged premium fee without giving an option to confirm fee or select more valuable options
Unable to send chat messages. Lost sale. I paid $4.99 for 24 hours of premium listing and cant respond to inquiries.
Additionally, the company does not have a customer service number and the help section of the website always comes back with an unable to contact error. I would like a refund of the fee I paid for the increased visibility. Lastly, I was immediately charged the $4.99 fee for a 24 hour "increased visibility" listing when I could have paid $3.99 for 72 hours or $5.99 for 7 days to highlight my item as a premium listing. I will dispute the charge with my credit card company since I am unable to reach Letgo to resolve.
Letgo
-
4 Tobias Chairs to purchase from Steph B in Brooklyn
Sunday, March 15th 2020, I had made a deal with Steph B on both Letgo and Offerip5 to purchase 4 Ikea Tobias Chairs from him for $125.00. He agreed on the deal and said that's fine. He asked when can I can come pick them up. I told him since th weather was bad during the week in New York & New Jersey, can we make it for Thursday. He agreed with that as well. We exchanged phone numbers and all. Starting Monday March 17th, He started ignoring all my messages on the phone and on Letgo and offer up and ignored all my calls. This is poor business and I want to be given access to leave a review about him and calls I want to be given access to write a review about him on his page. This was wrong. He could've had the decent to tell me. I just saw he marked it sold on Letgo and offer up.
Letgo
-
letgo team
I was in the middle of a negotiation with a prospective buyer when his account went suddenly under review by the "letgo team". Why has my correspondence with this individual been terminated, and why in the middle of a deal? OK, you want three hundred and fifty characters minimum, you shall indeed get three hundred and fifty characters. How's that?
This review was chosen algorithmically as the most valued customer feedback.
I have collected coins for 50 years and know my stuff. There is a 1921 Peace Dollar for sale by Katie. Asking $40. Already that is too low but I was able to get it down to $30 but had to drive 1hr and 30 min away to get and they would not provide a phone number to just verify they are real. I already know the coin is fake as there are 2 distinct areas that...
Read full review of Letgo
Letgo
-
Rifle scope
I am trying to sell a rifle scope. Not a firearm. Not ammunition. I can see plenty of other listings for rifle scopes on LetGo but mine continues to get "discarded" minutes after posting with the message "Guns and related items are not allowed on letgo." Then why are there hundreds of listings for scopes present? Why are people selling Air Soft Rifles? Why are gun cases allowed? These are ALL "Guns and related items" if you want to be real about it. There is nothing illegal about a rifle scope. In fact it is a very common piece of hardware for a rifle.
Letgo
-
Echo Show
Javien Suarez sold me an Echo Show for $30 but did not take his Amazon password off it--it cannot be used until I get this piece of information.
I tried to get it through his brother William R., but this seems to not be working either.
I just want to be able to use what I bought...
The only thing I can think of is going back to his house (his brother's house) to go get the information that I should EASILY be able to get over the phone in 5 minutes. I've given my phone numbers at least twice--and a business card to Javien. Someone should get in touch with me...
This review was chosen algorithmically as the most valued customer feedback.
Im not sure what information you need from me. Ill start with this. I have a scammer on letgo trying to get me to send him items that i have for sale and he wants to pay me through PayPal. He sent me the PayPal and i crossed referenced the transaction ID number and it came back as a scammer. Someone had already been scammed with the same PayPal transaction...
Read full review of Letgo
Letgo
-
post malone tickets
Jason on letgo is taking peoples money for the tickets on vemo and then blocking them this is bullshit I only paid 75 out of the 150 but that is my hard earned money and then I cant figure out how to report him on letgo so he is still selling also a few of my friends messaged him and he blocked them to I have all the messages and the text and the email from him to prove it all im just going to have to call the police I guess this is why people cant trust anyone what a piece of shit
We are here to help
16 years' experience in successful complaint resolution
Each complaint is handled individually by highly qualified experts
Honest and unbiased reviews
Last but not least, all our services are absolutely free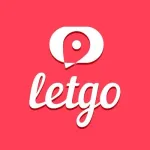 Letgo contacts