JPMorgan Chase complaints
1346
JPMorgan Chase
-
coupon $250
I open a checking and savings account on October 7, 2021. I brought in a coupon saying if i open a account and have a direct deposit. i wll get $250. I spoke to customer servise over the phone her name is Kattie. She kept me on hold while checking why i havent received it. Kattie said because my direct deposit wasnt from a job. its coming from my pension, this dosent make any since the coupon did not say anything about that.
Desired outcome: i would like to get my $250
JPMorgan Chase
-
Chase has declared me dead and frozen my account twice
On December 20 2022, most of the day was spent on the phone with Chase deceased processing services (1-866-893-0745) and the Federal Government Office of Personnel Management regarding Chase system errors precipitated by a Notice of Reclamation from the Department of Treasury. The reclamation named me as the recipient (because the Office of Personnel Management appointed me as the representative payee for my incapacitated and now deceased mother). To date Chase Bank has frozen my account twice because the bank interpreted the reclamation as me being dead. The employees that I am able to reach by phone at both Chase and the Office of Personnel Management have claimed that the other entity is to blame for this error, and I must contact the other entity for resolution. Customer service representatives at both Chase and the OPM claim that they have no knowledge or authority to resolve the problem. Government employees send it to a supervisor, from whom I do not get any response. Furthermore, on more than one occasion when I login to Chase, my personal frozen bank account shows that I am overdrawn by over $99 billion dollars.

I wrote to both CEO Jamie Dimon and Regional Manager George Acevedo asking for help. Brittany from the Executive Office called on December 22 and said that it would take her time (until December 24) to conduct research and that she doubted that anyone at Chase could contact the government to sort out the problem. I find it unbelievable there is not a Chase employee with the knowledge, ability, and contacts to correct this problem by simply referring to the name on the death certificate on file with both Chase Bank and the Office of Personnel Management.
Desired outcome: Assurance that the my bank account will not be frozen again due to being declared dead in error
This review was chosen algorithmically as the most valued customer feedback.
Chase Bank @ 4669 Mission Street San Francisco, CA. 94112 I have been a loyal customer with these guys at multiple branches for at least 20+ years, LONG before they even became Chase... In recent years, I've been noticing that their overall attitude towards 'customer service' is literally starting to look and smell like SHIT!!! I've been RUDELY kicked out...
Read full review of JPMorgan Chase
JPMorgan Chase
-
refund
Short version - today 11/16/21
Note from Chase - see attached
Purchase using Marriott credit card 6/6/21 for $ 775.00
I have been with Marriott since the late 1980s
Bill from PayPal arrived ( I have no PayPal account )
Two tall workbenches never arrived
Complained to merchant = silent
Filed a complaint with Chase for refund = denied
Company policy: not billing error
Chase policy note: no refund of money
WHAT ?
What good is this credit card IF it condones the fraudulent purchases
eBay or Amazon will give credit for any non-arrival of any item
But Chase management policy = NO
Very disappointed
Thanks for listening, Raymond
Desired outcome: Refund money = $ 775.00
This review was chosen algorithmically as the most valued customer feedback.
To whom it may concern, I have spoke to several representatives to no resolve. It doesn't appear my logic behind Chase 8/21 memorandum is transparent by providing facts. I'm not sure what to say about the integrity and training of the staff but there has been a problem with my account after 8/20/21. I have always had the account set up for non sufficient...
Read full review of JPMorgan Chase
JPMorgan Chase
-
Manager
On November 9, 2021, I visited chase bank for a relative. Upon exiting the rear of the bank after leaving atm area, a black vehicle pulled in front of the exit blocking me in so I asked him how was I supposed to exit the area, and the driver a black male responded to me by saying, fuck you nigger. I was outraged by the statement that he made. I told him that I wasn't a nigger then he became belligerent and began threatening me. Then a black lady approached us and called the driver in the car Don and she asked him what was going on, and then she started yelling at me. I tried to explain to her what happened but she continued to yell at me, while her friend was still making threats and name calling towards me. So I asked her if she is the manager as she claimed to be, she should know what customer service is, and that she was being disrespectful towards me because she knew the driver of the black car. Then she really got obnoxious. She then told the driver of the black car, Don, to leave because she was calling the police on me. She got my license plate number and yelled for tellers to call 911. I was outraged by her unprofessionalism. The branch video footage by the atm near tellers would show your branch manager unacceptable behavior.
JPMorgan Chase
-
SW airline account thru chase
They refused to help me set up auto pay! Rude supervisor! I'm Virginia M. Trujillo from Albuquerque, NM. I spoke to 4 individuals who tried to help me but couldn't because it had to be the technology Dept to do it. She was rude and disrespectful. Said she couldn't help me! So much for customer service. I'm 73 years old and not computer savvy. ALL I WANT TO DO IS SET UP AUTO PAY!
Desired outcome: I want someone to walk me through setting up auto pay!
JPMorgan Chase
-
Referral fee
On Monday 10/11 2021, my friend and I visited my local Chase bank located at:
10100 Forest Hill Blvd.
Wellington, FL 33414
so that a new bank account could be opened. We previously called the bank and explained that I was referring my friend, William Thompson, and he wanted to open a new account with Chase. I sent him the referral link and he attempted to fill it out; however, since William is from Canada, he was having trouble with the link. William spoke on the phone with Joe A, at Chase Bank in Wellington and he recommended that William come in and speak with him. I accompanied William to the bank and told Joe A. that I was referring William in order to open a new bank account, was wanting the referral fee for both of us, but was having trouble filling out the application on the link. Joe did say that the referral was handled by the marketing department and not the local bank. He proceeded to sign up William for a new account, and never mentioned that we needed a referral code in order to receive the referral fee. This information was revealed to a Customer Service Agent who I called when I returned home and explained the problem. The gal conferenced in Joe A. at the Wellington Bank and agreed with me that there was some miscommunication between the three of us. The call was escalated to a supervisor and then a manager, at my insistence. The case number of 20211013CNRS0006 was assigned to this case.
On Saturday, 10/16/21, I received a call from a gal in India (no name given) from 833-274-5933 x1050012834 asking me to call back regarding my case. I have called 4 times and only get connected to a voice mail, left 4 messages, but never receive a return call. Two Customer Service Agents tried to reach this person, but they too got her voice mail. And, I was told that the case had been closed with no resolution and no explanation. One Customer Service Agent e-mailed the gal in India and the gal replied by saying the case needed to be reopened. This makes no sense to me, but the Customer Service Agent did this. I have been told that a Manager will call me, but have yet to receive a call back.
As a Chase Customer, with substantial funds in your bank, I do not appreciate being tossed around from person to person, being put on hold while each person reviews the notes from my case and cannot do anything to resolve this problem. Your opening words from calling Customer Service seem like empty verbiage to me - "We appreciate your business", "You are a valued customer", etc. This is my first time referring someone to your bank and it will certainly be the last. The way you have valued my business is clearly shown by no return phone calls, and closing a case that has no resolution! This is unacceptable to me. I referred a friend in good faith, but was met with roadblocks in filling out the form online due to the fact that my friend is a Canadian citizen and the Bank Representative not going the extra mile to ensure we receive the referral fee and not telling us a code is needed when opening the account. This is unacceptable and I would like some positive resolution to this problem. I await someone who truly cares about my business to contact me at 980-254-4626.
Desired outcome: Receipt of referral fee for myself and William Thompson
JPMorgan Chase
-
Credit Bureau Change
They changed my address but refused to admit it. I had proof but they refused to accept it. Christy the manager instead sent me a letter stating it was the credit bureau that did it. I have a credit bureau report actually showing that JP Morgan Chase did it. I have never even been to that state. Christy lied to me. She even told me in a recorded call on the phone that sometimes the post office changes the address. That is a lie. The post office does not report to the credit bureau. She should be fired. I will never pay them another dime. The customer is always right and should be listened too when they were told proof was there. They even lied to the FTC in the complaint as well. Everyone should pull their money out of JP Morgan immediately!
JPMorgan Chase
-
Online access to credit card transactions
A couple of days ago I attempted to review my Chase credit card transactions online. Although I've had the card for probably 6-9 months and have gotten online virtually daily, the screen said I needed a code which I could get from a text. The only number listed was my home phone landline (can't receive a text). There was no option to use another phone (cell) or my email to get the code. Today I called Chase. The person I talked to was very rude. They did give me a code to reset my password, however after I entered the password twice I couldn't continue--the NEXT was not highlighted. She kept asking me if I had used an upper case, lower case, number, and special character in the password selected and if I was at least 8 characters long. Affirmative to all. She kept telling me not to be upset. Yes, it's my fault I'm upset, it's my fault I don't know upper case, lower case, numbers, special characters, and can't count to eight. It's my fault I couldn't get online. She said she'd have to refer the problem to "tech". I was on hold for a long time. I kept fooling around with the password and eventually got a message that said the bank name (Chase) can't be part of the password. You can imagine perhaps what other letters I put with "Chase" in my password. Why wasn't that listed along with the other requirements, i.e., 8 characters, upper case...etc. And why didn't she mention that? I finally hung up. Then I called Chase headquarters, spent at least five minutes describing my dissatisfaction, then the representative said she'd transfer me to someone who could help. How many times do I need to repeat the situation and how many people do I need to talk to? How much time should I spend on this? I think the treatment I got reflected incompetence, apathy, and just plain rudeness. I might have to rethink keeping this card.
JPMorgan Chase
-
Closing my account
I have been a loyal customer with strong account in chase for about 20 years. All of a sudden I heard they are closing my account . They even didn't give me any opportunity to ask them tiff reconsideration .
They did not get warning in advance, no explanation about tge reason, and no chance for reconsideration. This is so frustrating! I called to several departments of chase, went to several branches and talked to tge managers and did not get any solutions. They just told: chase decided to terminate its relationship with you ! Are you serious?
Even when you do a mistake and police stop you during driving, they tell you why you are getting a ticket and why tge stop you !
JPMorgan Chase
-
Chase Visa Credit Card
Chase cancelled my Visa card for inactivity. They sent me a letter dated August 21, 2021 that arrived today October 6, 2021 in Switzerland. They stated that I need to make a charge within 15 days (i.e. by September 5, 2021), obviously impossible to do before today as I was not informed until today. I called Chase customer service immediately and requested to reinstate the card but was told that the card is cancelled and nothing can be done. It is worth noting that Chase sent the letter economy mail and it probably traveled over the Atlantic by boat.
Desired outcome: Reinstate Chase Visa Credit Card
This review was chosen algorithmically as the most valued customer feedback.
This is the worst bank I have ever had for my business. If you have a account here stay away from the FM.2920 AND kUYKENDAHL Location the girl that works at the drive thu is the most rudest person I have ever dealt with. I told her to close all of my accounts because I will take my business to a different bank and she said ok no problem did not even try to...
Read full review of JPMorgan Chase
JPMorgan Chase
-
credit card
Recieved a United Credit card by chase.a few moths later chase closed my credit card without notification or explanation.chase ruined my credit by cosing account usinh false information not related to me. they blacklisted me with other creditors with their false information listed on there records.
my ex husband which I legally divorced over 15 years ago had a joint chase account with both of us but, this account was closed over 15 years ago my ex did not have a ggood relationship with chase bank .but has noithing to do with me but chase insist on using my ex information to block-denied close my credit card account.chase has not provided any notification or information to me as the reason chase credit card closed my account.
This review was chosen algorithmically as the most valued customer feedback.
I have been with chase for over 10 years give or take I lost my job due to COVID in Feb since I have not had any money coming in. I would transfer some from my husbands account to mine so I can our bills that are linked to the account. Since I have had no money came in I have been paying a 15 maintence fee then all of a sudden I have been getting errors in...
Read full review of JPMorgan Chase
JPMorgan Chase
-
not to have knowledge how to handle a beneficiary
09/21/2021

To whom it may concern.

I'm Ruby Tom the beneficiary and trustee for Isaak Fukuda, who passed away in 07/30/2020. I also Domestic Partner.
I reported to Chase in August, 2020. They ask me to give them the death certificate and upload the documents that Isaak left as a trust that describes his wishes. All paperwork were done by an attorney. There were money deposits to his account by organizations, even after his death. That money should be paid back. I ben at Chase banks 6 times. Every time they send me to another branch. One time one branch gives me a document to fill out and be notarized, and they could give me access to the account so I can pay back the deposited money to the rightful organization. Next day I returned with the notarized document, and the manager told me that it is unacceptable, she can not allow me access. Finally, I told them to that agency to contact Chase them self. Then after months of back and forth, Chase paid back the money owed. Then as I have access to the account online, -without permission for access to the money, - because the account was closed. I received a monthly email from Chase that every month Chase deducting a service fee from the money left on the account. (This it seems illegal action from Chase) The account was closed and still deducting service fee? So, I went to Chase again and explained what happening. Finally the bank issued a check for the remaining amount (around $500 + ), but they did not put my name on the check. They issued to Estate of Isaak Fukuda. They refused to add my name after as an executor or trustee.
I have the check, but I cannot cash it.
I'm disgusted the way Chase acted all this time. Employees showed not sufficient knowledge to deal with my issue. Every time I went to a branch, they had different knowledge of how to handle my case. They don't even honor their own document. Their own instructions.
As Chase has all the documents, should know that all money left there is belong to me. Instead, Chase starts it to empty the account to charging monthly fees, even after the account was closed. ( Or just closed for me, but not for Chase?)
Please. As there is not enough money to open an estate account. I'm asking that the check I received, Chase can reissue it with my name added to the "Estate of Isaak Fukuda"? As I can not deposit it as is. Chase will not brake any laws if the check will be made out to "estate of Isaak Fukuda/ Ruby Tom trustee (or executor), as other banks did.
Respectfully: Ruby Tom
Desired outcome: Reissue the check with my name added as a trustee
JPMorgan Chase
-
4388 5761 4305 7027
hello
i disputed a charge from avis because the car broke down after 30 miles.

when i followed up i was told that the claim was denied and that a more
detailled letter would be posted. this letter never was posted and after
i called customer service i was first told no such letter exists and when i insisted on talking to a manager lynn lap told me 2 days ago that she
will post the letter, but it will take 48 hours. sofar i did not receive the letter.

i am very frustrated with your handling of this matter. i need the response
from avis to see what further steps i can take to recoup my money.

also i was upset that nobody informed me about it only a notice in the file.
for everything else i receive notices from chase in my e-mail.
thanks
emil schneider
p.s. the claims deptm. has all the correspondance i submitted.
JPMorgan Chase
-
Unauthorized money coming out my account
Someone that bank with your company had their bank account attached to my checking account at work.I need answer's and my money back.Ronda Hall is my name 901-596-3180 contact number.I don't or never had account with this company at all.Can someone fix this or I want to press charges.
Desired outcome: Ronda Hall
JPMorgan Chase
-
Fraud claim
I have used Ebay for years and now I find that I have been duped. I just got a fraud alert from Chase that this site is a fraud.

Thank you for alerting me or I would have never known.

But I will still use them. Perhaps I should change to another bank who doesn't thing Ebay and Crypto currencies are a fraud. And why is crypto a fraud when they pay up to 10% on my money and Chase pays 0.02% on my accounts.
JPMorgan Chase
-
Wire transfer
Tried to send a wire transfer from Chase to an external vender then to the UK as their charges are far less than Chase to send money abroad. They sat on t stating it is awaiting approval, after 5 days it was denied! I send over 20 emails telling them ro approve it and all they dud was keep sending me a copy of the previous email saying call the, I was nOt going to call them due to high cost of cell phone call made from the UK US, it cost me 150 dalliers the last time I call Chase and was on hold. Chase is useless obnoxious and totally blocked my access to my own money! After 5 days the just said NO we wil not transfer your money to your British bank, no reason why. This is unbelievable treatment. I hate these users people
Desired outcome: Let me manage and transfer my own money
We are here to help
16 years' experience in successful complaint resolution
Each complaint is handled individually by highly qualified experts
Honest and unbiased reviews
Last but not least, all our services are absolutely free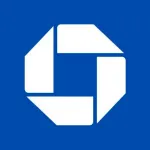 JPMorgan Chase contacts