Newest USAA complaints
This review was chosen algorithmically as the most valued customer feedback.
My name is Roger Stokes... Request assistance to clear up this matter for good! I have attempted multiple direct contacts with USAA claims manager or any representative with NO SUCCESS!.  Claim Number 006998333000000801001 I was involved in an auto accident due to a Tornado that occurred on 6/16/23 in Marshall, Texas and the insurance company USA declared...
Read full review of USAA
Auto insurance
My daughter was involved in an accident that was not her fault. USAA's investigation has also agreed that the fault was the other driver. My daughter has two small children and no car since May. She took her car in to get an estimate for the repairs. Months went by. USAA stopped paying for a rental and left my daughter owing $800. USAA decided to total the car (only cosmetic damage) when she wanted the car back USAA had it junked. So they have not paid her claim and she is still making car payments.

Calling the adjuster has been no help at all. Both hea nd his supervisor never seem to be in their office and the "We will return your call in less than 4 hours" has never happened.
Claimed loss: $800 for rental and $1800 for additional car payments plus $1200 for Uber and rentals since she has no vehicle
Desired outcome: I need a car to be able to work
This review was chosen algorithmically as the most valued customer feedback.
I used to use USAA for banking (checking & savings), insurance (home, auto, boat) and investments. Then USAA sold my investment account to the finance bros at Victory Capital and I was down to banking and insurance. Today, there was an issue with the endorsement of two five-figure checks from a real estate transaction that I deposited on a Sunday night...
Read full review of USAA
Is USAA legit?
USAA earns 91% level of Trustworthiness
SAFETY NOTICE: ComplaintsBoard has analyzed USAA and determined that it has perfect credibility and is completely trustworthy, with a legitimacy rating of 91%.
We found clear and detailed contact information for USAA. The company provides a physical address, 11 phone numbers, and 2 emails, as well as 4 social media accounts. This demonstrates a commitment to customer service and transparency, which is a positive sign for building trust with customers.
Usaa.com has a valid SSL certificate, which indicates that the website is secure and trustworthy. Look for the padlock icon in the browser and the "https" prefix in the URL to confirm that the website is using SSL.
Our scan shows USAA website is free from malware and phishing activities, which are types of online threats that can include viruses, worms, Trojan horses, ransomware, and other malicious code, as social engineering tactics used to trick users into sharing their personal information.
Usaa.com has been deemed safe to visit, as it is protected by a cloud-based cybersecurity solution that uses the Domain Name System (DNS) to help protect networks from online threats.
However ComplaintsBoard has detected that:
While USAA has a high level of trust, our investigation has revealed that the company's complaint resolution process is inadequate and ineffective. As a result, only 16% of 553 complaints are resolved. The support team may have poor customer service skills, lack of training, or not be well-equipped to handle customer complaints.
There was some difficulty in evaluating or examining the information or data present on the usaa.com. This could be due to technical issues, limited access, or website may be temporarily down for maintenance or experiencing technical difficulties.
We conducted a search on social media and found several negative reviews related to USAA. These reviews may indicate issues with the company's products, services, or customer support. It is important to thoroughly research the company and its offerings before making any purchases to avoid any potential risks.
Our Verdict: USAA is highly recommended company, but beware of poor customer service. Their 16% Resolve Complaints rating is a cause for concern. We advise using their services securely and reviewing complaints beforehand.
This review was chosen algorithmically as the most valued customer feedback.
Hello my name is Ebonie Metz and I have been with Usaa for over an decade now I recently run into a situation where I was told by one of your workers that I didn't need to pay a bill on my car insurance until December I was payed up I was very happy to hear this news because I am a single mother and I have been falling short on bills …I go into my account...
Read full review of USAA
Auto loan
One of my auto loans with USAA was sold to a 3rd party without my consent and knowledge as a charged off bad debt. Not only does this violates my privacy but this is after me calling several times speaking with an agent and also after sending a later about a billing dispute in-which the contract shouldn't have been sent to a third party if my letter was acknowledged and stated that USAA did not credit my account(s) from the dividend payment(s) that they made off of my Treasury coupon via the electronic funds law transfer of the interest on my Treasury coupon.
Desired outcome: I would like to tender all FRN's that I have given to date along with updates to my consumer report. I would like all funds, securities to go through my TDA account first the correct way I would like to request if I can an open line cc.
Foremost Insurance Group
USAA is my account, I opened it and have been a member for years.

I got divorced from William P. Droste on 08/02/2023; the divorce papers state that he had 60 days to refinance the property at 5671 W. Abrigo Drive, Golden Valley, AZ 86413 or it would be sold. He was able to refinance property and remove my VA certificate and name from property and all bills associated with property.

However, Foremost Insurance Group for the manufactured home on this property is still showing up on my USAA insurance page. I have spent hours on the phone with USAA and Foremost to get it off my USAA account. It shows William Droste as the Named Insured, so WHY is it on my USAA insurance page?

I want it removed. I can provide copy of divorce papers and his closing disclosure if required.
Desired outcome: Remove this account from my USAA account insurance page.
Fraud Department
I was subjected to a fraudulent check that i foolishly deposited into one of my USAA account on August 21, 2023. I informed USAA of the issue, got a "tongue-lashing" from the Fraud Department and then never heard back. Apparently, I should have received an email with my case number and my next steps...nothing. I've contacted the USAA Fraud Department with a couple of phone calls, most of which I never spoke to anyone based on a long hold. I've sent letters and supporting documentation on how USAA ended up overdrawing my account by taking back the entire amount of the check amount that was returned. I was offered a portion of the check right away and I understand being held accountable for that portion, but USAA took the entire amount of the check out of my account instead of the amount that I "used." I'm exhausted with trying to get a call back to discuss options. Nevertheless, I'm moving my military benefits to another institution.
CD Beneficiary
I purchase multiple CDs throughout the years and you are the only bank, out of my 6 banks, which is not equipped to designate a beneficiary on line after purchasing the CD. You are totally on line for banking service and are behind in customer service with this process. Ridiculous to scan the beneficiary form for these multiple CDs and send them to the banking Department. Recommend you update your system to allow designating a beneficiary when we purchase the CD.

JOHN GRISSETT(Member Over 50 Years)
auto insurance
Have left messages for claims dept for 5 days now and no one will call back

Keenan adjuster ext 33835

joslyn claim manager ext 34442

evrey day at least twice a day i leave a message

when i call in and ask for someone else they foward me back to keenan and joslyn

Today is november 2nd 2023

I started calling october 26 2023 and still no call backs
This review was chosen algorithmically as the most valued customer feedback.
I am writing to file a complaint against Rhonda (the adjuster) from USAA Auto Insurance Company regarding Accident Claim #[protected]-800. On August 26, 2023, a car accident occurred in a garage when another vehicle collided with mine on the driver's side. Both cars were making a right turn, but the other vehicle had a yield sign. I had a right-turn sign...
Read full review of USAA
Check
I am allowed to transfer a certain amount of funds from my account to another domestic bank every 24 hours. USAA has went out of its way to stop me transferring that amount. I have called repeatedly and complained. I was assured each time it would be fixed. This never happened. I did the live chat they could not address the issue. I asked for a call back. Never happened. I have been with USAA for over two decades and I will be cutting all ties very soon. I also canceled my auto insurance. Still haven't received my rebate. I canceled my property insurance. USAA still took out the funds. I had to dispute the transaction. Now tell me this bank values its members. I don't think so!
This review was chosen algorithmically as the most valued customer feedback.
My wife, Melissa, and I leased a brand new Volkswagen ID.4 in July. She left it in an overnight airport parking lot and someone scratched up the right side rear door while it was parked there. As soon as we noticed it we called USAA. Even though we were upset at the damage to a brand new car I didn't worry because from my previous experience with USAA...
Read full review of USAA
Insurance claim, need rental vehicle
My truck was damaged by driver with USAA insurance. I was told that I could get a rental vehicle by adjuster Michael at [protected] ext 78776. He authorized a car with Enterprise in Dripping Springs, Texas. This location does not have any cars only trucks and SUVs. What I need is a truck. My truck is what was damaged. Michael promised to call me back within 30 minutes today about 1115. It his now 3:04 and nothing. My claim is [protected]-801.

My phone number is [protected] secondary my wife's Phone is [protected]. I need replacement rental for what was damage today.

my email is [protected]@gmail.com
Desired outcome: A rental truck today to use until my vehicle is repaired.
Banking service
USAA closed my account on short notice before I secured a bank account to transfer my money to on July 18 and sent checks to my stateside mail address instead. These checks were not accepted by my new bank because of not having my full name on them. They are big on full names here in the Philippines. I returned the checks on september 23 and have not heard from them.
My account was closed by USAA after 15 years for no apparent reason. My account funds were sent via checks with the wrong name to be deposited into my new bank account here in the Philippines. I returned the checks but no response from them. I suspect it will just expire without me recieving my money and USAA pocketing $5,000.
This review was chosen algorithmically as the most valued customer feedback.
I am a 23 years and 4month retired Air force member who been with Usaa every since 2005. I recently reopened my car insurance coverage in Aug I paid $218. after i tryed to call usaa.for my next payment due, I was told that the policy has been canceled because of non payment. I had auto deduction thinking that it was paid.So i offered to reinstate my...
Read full review of USAA
This review was chosen algorithmically as the most valued customer feedback.
Claim # [protected]-807***Policy Holder** Lawanda Y. Thompson My name is Joyce Hickman, and the above is the claim # I have with USAA, in regard to your policy holder. The date of loss August 31, 2023. I have called everyday 2-3 times a day, attempting to get this resolved. My claim was assigned to John (ext 78806), and he has NOT returned any calls in...
Read full review of USAA
This review was chosen algorithmically as the most valued customer feedback.
August 22, 2023, reported water leaking into home from roof top over upstairs bathroom from night thunderstorm. Went into attic found a water leaked into insulations and a cracked board in roof top, fixed area above to roof top stop leak. Ceiling cave into bathroom tub area drywall plaster and sheet rock along with wet insulation. Insurance company sent out...
Read full review of USAA
This review was chosen algorithmically as the most valued customer feedback.
USAA IS ABSOLUTELY TERRIBLE. My policies were canceled bc they did not put my auto on autopay as discussed. Then my homeowners insurance had a change that caused my premium to go up 2 dollars. They sent me a bill apparently for 1 dollar of the remaining balance, when my insurance is paid by my mortgage company in escrow. So no I didn't look for a statement...
Read full review of USAA
Hold on certified check
Hold on Certified check from another Federal Credit Union for 7 days. This is an excessive time. The deposit is to pay off a debt to USAA. They keep raising the interest every day it is not paid off. They should not hold the funds so long and keep raising the interest on my loan. They refuse to release the funds until the 24th of Oct. They don't seem to trust another Federal Credit Union (Navy).
Desired outcome: Get funds released to pay off loan.
This review was chosen algorithmically as the most valued customer feedback.
I have been a member of USAA for 28 years and never had a problem until recently. I have 3 complaints against USAA. 1. I have a claim open for over 5 weeks for rock hitting a windshield on a rental car. I submitted the vehicle information, dealership info, and police report, and I thought it was resolved. I received a call from the dealership that I had to...
Read full review of USAA
Collect Your Trust Badge
Be recognized for outstanding customer service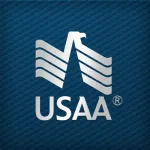 USAA

contacts
We are here to help
19 years' experience in successful complaint resolution
Each complaint is handled individually by highly qualified experts
Honest and unbiased reviews
Last but not least, all our services are absolutely free