Ally Financial complaints
152
Ally Financial
-
Ally wont mail or fax lien release to me
I paid off Ally 5-24-22 in full on app. They sent me email stating the lien was released on June 4. Never received the Lien release in the mail so I called them, and the lady told me it was mailed on June 6. Still have not received the release. Looked at emails they stated it was mailed now on 6-15, I am not sure what is going on, but this looks too much like a scamming company. I called today and gave them a fax number and they stated it could take up to 2 business days to receive it, so if it's not received by then I will be hiring an attorney. I have had my vehicle sold since last month and can't get payment until I have a lien release, so this is ridiculous for a company. They also locked me out of the App online, so I don't know what's up with that.

Brandy Viles
Desired outcome: I would like a copy of the lien release
This review was chosen algorithmically as the most valued customer feedback.
I recently financed a car through ALLY Financial services. I had purchased a 2018 GLA with auto holding46 in New Jersey. Since I bought the car dealership and ally financial started unfair business practices. Now they managed to open another account in my name to make me financially responsible for 33,000 dollars and reported missed payment to the credit...
Read full review of Ally Financial
Ally Financial
-
Auto loan
My mom passed away last Aug. She had 2 vehicles on finance, one was through Wells Fargo, one through Ally. After she passed, I reached out to both. Wells Fargo took me 15 min, the lady was very helpful and I was good to go. Ally has been hell. If you call the death dept, it takes an hour at least to get through to them. Took me about 8 tries before finally getting ahold of someone. The person who finally spoke with me acted like I am the bad guy. So after 7 months, I finally received the paperwork to get it resolved. I mailed them everything, then I never heard from them again. Called today, (May 23) I am in collections, when they never mailed/emailed me the login information to pay the loan. Ally is the most frustrating institution I know, avoid them at all costs if you care about your sanity and that of your descendants.
Ally Financial
-
loan gone wrong
This is regarding an auto loan that began 8/13/2019. My vehicle ended up being totaled out by my insurance company Progressive in 2021. My insurance company made a total payout in June of 2021 for $10,838.95. Ally took this money and instead of applying it as an early payoff which was requested they applied it as a one month payment. I tried to deal with them to refund me the interest charges for an early payout and they refused. I am looking to get a refund for the interest charges and credit me for the final payment due of $94.30. The loan was originally fopr 72 months and was prepaid by 38months upon the total loss of the vehicle.
Desired outcome: Some kind of agreed amount of reimbursement for interest on a loan for a vehicle that was a total loss.
Ally Financial
-
Fraudulent charges
Got this notice from Ally on May 6, 2022: "You've made 6 limited transactions from your Money Market Savings Account this statement cycle." I immediately called Ally and told rep that all the withdrawals totaling over. $15,000 were fraudulent and that I did not authorize any withdrawals. Ally rep set up new account and said all the remaining balance was being transferred to it. The old account was still open on May 12 and I called Ally again and told them a $10 deposit was made that day. Rep told me Ally was handling under their Dispute Number 284979. Rep also said it could 10 days before a decision was made and that he could not determine if my personal info been stolen. I am now unable to see to see the fraudulent withdrawals using the Ally app. Request all the fraudulent charges be immediately credited back to my account and advice whether or not my personal info was stolen.
Desired outcome: Immediate crediting of my account for all fraudulent deductions. Advice as to whether or not my personal info was stolen.
This review was chosen algorithmically as the most valued customer feedback.
I spoke to Ally on Apr 8th to request a 2 month extension due to my husband being hospitalized which caused our income to be impacted. Customer services reps are absolutely not helpful - they said my request was denied, but on the portal it's approved with a partial payment of over $500 due today or day of request. The rep couldn't provide a logical...
Read full review of Ally Financial
Ally Financial
-
Refund if overpayment of payoff of vehicle
March 20 2022 payed truck off. Have an overpayment of just over $5000. I called to ck on payment and they said that payment would be processed in 20 days that the "pay in full" team was overload with overpayments right now. I received a letter in the mail April 4 saying thank you for your recent payoff. I called to inquire about the over payment and now they are saying 45 days plus a few days for confirmations. What!? I told them I wanted to speak to a manager, she (mecheyl) apologized and said it will be 45 days now. I told her that I believe that was illegal for them to hold my money that long that I wanted to speak to her manager. She put me on hold for a ridiculous amount of time. Still have not spoken to anyone who cares that I have such a substantial refund, we are sorry is all I get. We sold the truck and cancelled the insurance we purchased, that is why a large refund. The insurance company sent it to me to send the the bank. We did that and sent it overnight. It took them 10 days just to post it. I will be contacting WA Banking Commission to also file a complaint. I have a lawyer that I also will be speaking with along with filing a complaint with the State Attorney General and the FTC. This is not ok.
Desired outcome: Expedite my money to the normal 10 business days.
Ally Financial
-
Wire transfer's at ally bank are a joke
This is the most ridiculous bank that I have ever had to deal with. I sent a large wire transfer from ally to bank of america, because I didn't feel my cash was safe there. So I inititated the wire and now they are not honoring my wire transfer and lost prevention locks out my account with no warning or anything. Called 4 times still nothing fixed, the customer service is poor, no one there has any banking knowledge at all. I am so frustrated! I just want my money so I can close my ally account. Please do not bank with them you will have so much trouble!
Desired outcome: I want my cash wired to my Bank of America Account now! Why do we pay $20 extra???
Ally Financial
-
Ally Bank not honoring wire transfers!
Ally Bank not honoring wire transfers! 03/30/2022

When you specify on an Ally Bank's transfer form to wire funds to another bank Institute they will generally ignore your wire transfer request and mail a check to keep the money in their bank longer. The funds are debited from your account immediately and do not accrued any interest until they are deposited in the next bank Institute. The time frame involved is usually one to two weeks to arrive and be processed at the next bank Institute versus a wire transfer of 1 to 2 days. In my case it was a substantial amount of money being transferred that had no interest for almost 2 weeks versus 2 days if it had been a wire transfer!
Desired outcome: Financial compensation for the interest that I lost on the substantial amount of money that I had asked Ally Bank to wire transfer. ...On March 24, 2022, Customer Care email stated, Ally Bank does not provide compensation to its customers.
This review was chosen algorithmically as the most valued customer feedback.
My brother passed away and had a loan with Ally. This company is predatory at best they took advantage of a handicapped person. I contacted them an informed them of his passing. They forwarded me to the Deceased accounts dept. They were the rudest most unconcerned condescending bunch of people I have every had the displeasure of talking to. All they want i...
Read full review of Ally Financial
Ally Financial
-
lost automobile title and lien release
I requested that the title and lien release be sent to my "secure" post office box as I live in a rural area. I was told that the documents would be mailed to my post office box. The documents never came and when I inquired, Ally provided Fedex tracking number. The package was never delivered by Fedex. Fedex Proof of Delivery (see attached) shows "no" street address.

I spent hours yesterday on the phone with your company. I was told I would have to wait 30 days.

I am driving an unregistered car and request immediate reissue of lien release and title as it is the fault of Ally for not mailing the documents to a secure and requested location.
Desired outcome: Issue new lien release and Title
This review was chosen algorithmically as the most valued customer feedback.
I leased a Jeep Cherokee back in Aug 2019 from Sterling Heights Dodge Chrysler Jeep and Ram located at 40111 Van d*e Ave. Sterling Heights, MI 48313. Ally was the bank that held the financing for it, which was setup at the dealership. It was a 2 year lease. At the end of the 2 year lease, we had the option to extend it for 3 months. We took the option...
Read full review of Ally Financial
This review was chosen algorithmically as the most valued customer feedback.
This is the worst place ever! I had been calling this impound department of ally financial obviously closes all day for 2 days now in order to have a freakin meeting notification left on their voicemail! I have an insurance company calling these people over and over for the past 2 days because I need a 10 day payoff to settle my total loss claim! I am left...
Read full review of Ally Financial
Ally Financial
-
Ally Lease - BuyOut Manipulation
I have a 2019 Jeep Wrangler Rubicon I bought for my wife in 2019. It's been very lightly driven and is at end of lease. Market value on this vehicle is 53-58K, my buyout is 41K. That is as long as I buy it out, to the dealer they will only accept 58K.

Their hope/deceptive practice is to get me to turn the vehicle in at no buyout compensation, they sale it at market and keep the difference from 41K and 58K by strong arming the little guy. I actually have the money to buy out the vehicle, so they're not winning on me... but this practice should be illegal as hell. Who cares who rights the check to buy it out?!?!
Desired outcome: Ally tells Dealer my actual buyout value and takes that cash from them like every other lease/dealer turn in process. JEEP SHOULD NOT DO BUSINESS WITH THESE GUYS.
This review was chosen algorithmically as the most valued customer feedback.
Charged taxes during buyout yet title not registered in my name! I have seen 2 other complaints here with similar issue. I bought out my lease 1/10/2022. Ally charged me for the state taxes $1481.89 thinking they will register the car in my name. I got the title but it is not in my name! I went to the secretary of state and was told I have to pay the same...
Read full review of Ally Financial
This review was chosen algorithmically as the most valued customer feedback.
My name is Robert Simmons, 1821 Cortez Lane McKinney, TX 75072. I am extremely upset with the service provided. I have an Auto Loan with your organization. I had Covid from August 13- September 10.2021. I was unable to talk and laboring to breathe. While I was sick, my wife attempted to call in twice and was denied access to making a payment, and was told...
Read full review of Ally Financial
Ally Financial
-
Ally lost my car title
Took five year loan and paid off in four years. Loan was paid in full on November 15th 2021. Ally Financial insists title was mailed on November 26th and I need to be patient as they are insisting that the United States Post Office takes a month to deliver the mail from Maryland to Illinois. I had their incompetent customer care team email me a lien release letter. Today is December 14th. I had to spend an additional $50 to get a duplicate car title from department of motor vehicle. There are literally hundreds or thousands of complaints against Ally Financial for failing to mail title on paid off retail automobile loans. Thanks to Ally's incompetence I have to wait two months for a replacement title from the DMV. I did have their lien removed. I have filed a complaint with the Illinois attorney general and department of banking and insurance.
Ally Financial
-
lease buy out
I bought my Ally lease out on a vehicle, and they have not provided me with my title as of December 6th. Ally cashed the check on November 5th. I have attempted to contact them several times but could not withstand the on-hold marathon and ended up giving in to the frustration of hearing painful elevator music that played on repeat. Today, however, my endurance of 53min and 38 sec paid off. I refrained from losing my mind and politely inquired about the issue and how to come to a resolution. Apparently, I will be waiting another two weeks. A DocuSign needs to be created and sent which will take 2-3days. Throw in a weekend or two along with processing, printing up the lease and mailing it out and maybe I will have it by the 21st. I will never do business with this institution again. If I took a month to return the lease, I'd be dinged for all sorts of fees. Completely and utterly disappointed not only with the process but to expect your costumers to be on hold for 53+ minutes.

Unfortunately,

Former Ally Costumer
This review was chosen algorithmically as the most valued customer feedback.
I signed up with Ally Bank the beginning of 2021 and by July needed to reorder more checks. The order was placed, the new checks never came. I didn't call again until November 2021, and when I asked what happened to my order I got the runaround and no real answer. I was so frustrated and did not want to continue a crazy loop of why it wasn't ordered with no...
Read full review of Ally Financial
Ally Financial
-
No title release after numerous attempts
1. Called to customer service and was given a number to call that could help me obtain the title release.
2. Contact was made after being transferred a couple times and given numbers and address in a different state where I was told the document I needed would be held. I sent a letter and a copy of the death certificate to the address given.
3. The documents were sent in I believe July.
4. Mailed another letter and death certificate, 9/15/21, Contacted them by phone again after no response. This time I was transferred to several different dept heads and managers, left on hold for long periods of time, I became cranky and was hung up on. I've emailed to a financial email I located on line and have had no response. What to do?
Desired outcome: I want a title release so we can license the vehicle
We are here to help
16 years' experience in successful complaint resolution
Each complaint is handled individually by highly qualified experts
Honest and unbiased reviews
Last but not least, all our services are absolutely free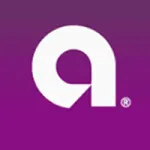 Ally Financial contacts