JPMorgan Chase complaints
1366
This review was chosen algorithmically as the most valued customer feedback.
I am a full time student taking 27 units at Cal State Los Angeles and am currently unemployed. I wanted to open a free student account so I can put my financial aid money in a checking account. However, I was unable to get a free student account due to my age, which is 25 . I don't understand why a free "STUDENT" checking account would have an age limit ?...
Read full review of JPMorgan Chase
JPMorgan Chase
-
poor customer service
RE: "Bernie" who claims to be the Branch Manager for your location in Albertsons 720 3rd Avenue in Chula Vista CA 91910. "Bernie" has no business dealing with the public. His unprofessional attitude and lack of company procedures makes the company as a whole appear ignorant. When asked a question, a managers should not answer "Well, I guess so" . I had to be transferred to 3 different people before getting an answer. Your Branch Managers should have at lease basic policy knowledge and be able to answer your customers with some level of professionalism. "Well, I guess so" does not cut it. He should also give a FULL name not just "Bernie" when asked his name. Do your self a favor and get rid of that one.
JPMorgan Chase
-
business banking
For the past 10 years I have had a business account with Chase Bank. On October 21st, 2015 I reporter my ATM card lost. After 2 weeks I went into my branch to try to get a replacement card. I was told I could not do so because they had no record of me being a business(despite 10 years of deposits and withdrawals with business name, Chase issued checks with my business name ) . So I drove 2 hours away to get a copy of DBA brought it to the branch and was told this was being researched and I could not have an ATM until the research was done. On November 30th I spoke with Valerie from the Executive Office for nearly 2 hrs and she assured me she would call me by the end of the day Now on Dec 8th she still has not called back and I was told Mauel from the Executive Office would call today. Not hopeful. I work a fully imd job and have no access to my own money ! Chase is incredibly incompetent and devious. I am concerned that they lost a DBA Certificate and I could be subject to identity theft.
This review was chosen algorithmically as the most valued customer feedback.
I received a phone call from Spencer who claimed to be a representative at the Chase Bank from a phone number dialed from [protected] today, December 4th, 2015 at 3:04 p.m. and 3:06 p.m. This person asked me to confirm of my bank's name so they can make the wire transfer on Monday, December 7th, 2015. Is this person who claimed to be a representative from...
Read full review of JPMorgan Chase
JPMorgan Chase
-
our account at chase and insurance on property
We have NO account at Chase Bank! They keep calling for Brian Carlson, and we key in this is the wrong number 5 separate times on 2 different lines, and the line still keeps ringing. Key it this is not the number for Brian Carlson...but we cannot get to a person. Over and over. There have been over 20 calls- no kidding! I even did a *69 for the number, to try and tell them to go away and it came back as the number cannot be dialed. Severely irritating since this has been going on for an hour!
JPMorgan Chase
-
long lines at branch
It seems that Chase is cutting back on personnel in their branches, every time I go to the Rockville Centre branch there are extremely long lines. The branch manager informed me that Chase is cutting back because due to research most people use atms. However, you can't get rolled change from an atm or bank checks. I'm a business customer who used to use the business line at the bank but that of course no longer exists. On my way out of the bank, one of the bankers tried to give me information about switching my credit card processor to Chase, can you imagine? They clearly don't care about my business nor my time, why would I subject myself to more abuse?
JPMorgan Chase
-
debit card
Just want to thank chase for ruining my day. They deactivated my debit card without even telling me. I tried buying a dress from the h&m balmain collection that released this morning and wasnt able to make the purchase bc my card got declined and now everything is sold out and selling for thousands of dollars on ebay. So thank you chase. They wouldnt even reactivate my card for some reason. They claim that they sent me a new card and thats why they deactivated my only card that i use everyday for everything. This makes no sense to me. Why would my card deactivate before i even used the new card? Which i dont even have...
This review was chosen algorithmically as the most valued customer feedback.
On October 1st 2015 I went to Chase bank at 3300 e Jefferson Detroit, mi. I used the Chase ATM (MI0721). I deposited $2400 into the ATM and an error appeared on the screen. A receipt was printed out stating "The ATM has experienced a problem. To confirm that your deposit was completed properly contact a Chase Representative or call us at [protected]. I...
Read full review of JPMorgan Chase
This review was chosen algorithmically as the most valued customer feedback.
Hello to whom it may concern, My name is Teejuana Young-Dunn I am contacting you because on 8/22/15 9:48am I made a cash deposit of $430 in the drive thru ATM (terminal #FL0205) at 6399 West Commercial Blvd Tamarac, FL 33319 and in the middle of my transaction the ATM shutdown. I have attached pictures that I took of the shutdown for your review. I went...
Read full review of JPMorgan Chase
JPMorgan Chase
-
chase quickpay services
I just wanted to let everyone know to stay away from the useless and pathetic service from Chase Quick Pay. I received money from a person that sent the money to me from their Chase account. I tried for hours to receive the money. I could not after fighting to sign up as directed by the link in the e-mail I received saying that the money was now there. It sends me to a website that I fill all of the info in correctly. I get an error message and have to start again entering all of the info. I did this at least 25 times and continued to get error messages. I then called and spoke to the losers. I can't receive the money immediately because I don't bank with one of the three or four banks that Chase does business with. I use Capital One, a great bank. Anyway, I now must wait for Chase to send two minimal deposits to my bank account. After that, I have to go back to Chase and send the money that I thought I could access immediately!

I use PayPal when I need to send money to another person. That is simple and easy. Chase will also not transfer the money to my PayPal account.

Absolutely the WORST service on the planet!

I could transfer my money from Capital One with no problems. Chase just is horrible! Stay away from Chase Quick (NOT) Pay
This review was chosen algorithmically as the most valued customer feedback.
I just found out I was billed and through my bank's automatic payment, had paid without my consent, magazine renewal subscriptions for 4 magazine titles from this fraudulent company. The billing was labelled TME*[protected] BETTR $19.50 and so on. I tried calling the company but only was put on hold by an automated answering machine. I felt so violated and...
Read full review of JPMorgan Chase
JPMorgan Chase
-
not worth it
I had a car financed with Chase and I fell behind. I always stayed in contact with them to let them know what was going on and when I would make a payment.
My son's 1st day of school, the car was gone. I didnt get a letter before they took the car nor a phone call. Two weeks later I get a letter saying that they took the car...no sugar honey ice tea...and if i want it back i have to pay the FULL amount of the car...So, the 2k that I put down on the car, and the 280 I was paying every month for 13 months has just been thrown out the window. I worked really hard to get that car and within a blink of an eye it was taken from me. I guess Chase Auto Finance is only concerned about the money. They dont care if you have a hardship. They will call you constantly and be very rude. Lesson learned...now my credit is completely done...
JPMorgan Chase
-
inaccurate fees and refusal to refund!
I enrolled in university in 2010, and provided that information to Chase Bank so my account would be registered as a "College Account" and they would continue to wave fees. Five years later, with graduation still a few months away, I went in to close my account. (I went to school out of the country so I was rarely using the account anyways). I said my reason for closing was because I was still being charged monthly fees on a card I barely used. The manager told me I should never have been charged any fees at all...

Apparently when they registered my account as "College" they forgot to include a graduation date so I was charged the full fees for five years! I had proof I had been enrolled for all those years and asked the fees to be waved. I was told it was my fault, NOT Chase's, for not having recognized the fees earlier. I explained that my statements simply said "fee" and I assumed they were additional fees not waved by my college status. How was I suppose to know one fee from another?

I was told it was still my fault and Chase would only refund 3 months, not the full 58 months. They gave me $18 back out of the $360 they stole from me because of THEIR mistake. Unbelievable. No apology. I closed my account on the spot.
JPMorgan Chase
-
customer service
Unfortunately, my mortgage was sole to Chase Bank!
They have the worst customer service I have ever dealt with as a consumer. Calling the 800 number listed is a joke, when you dial "0" to reach a human (although not an option) you're told its not possible at this time. After multipule attempts to speak with someone, when they do answer you're told how incapable the bank is from a technology standpoint. I set up the account on autopay with a real bank on a payment schedule every 2 weeks. The first payment was a month prior to the due date with the second payment on the first. I received a letter shortly after the due date that the account was late...

Once finally reaching someone I was told they do not support this type of payment program. How in this day and age can an automated system not accept or recognize this payment program. I was then told to deposit the funds into my chase checking account which I had no idea I had.. to make the payments. When I inquired about the account the transfer/hold game began. After multipule transfers, I was told I have an account with $7k, but they cannot provide me any info over the phone and to enter a bank branch for security purposes! Mind you I just finished a security review for my mortgage! When entering the branch, they have not record or any idea what their customer service is talking about or referencing. So I call customer service again, repeat the same frustrating process for the same result. So on the phone I have an account in person I don't and they will not talk to ea h other to resolve the issue... Mind you, I still have to call every month to have the apply my payments to my account because their system will not recognize the payment schedule and I should do what is convienant for the bank!

How can you prevent a bank purchasing your mortgage to service, you can't! You're subject to the I capabilities of a bank like Chase with out options. I was told even if I refi, the possibility is likely I could end up with Chase again! You do not have choices!
This review was chosen algorithmically as the most valued customer feedback.
I stopped at my bank today, Chase Huntington Harbor Branch in Huntington Beach. I walked in and asked a representative in a cubicle for help, Curtis said he would help me. He then tells me that a banker would have to help me with my issue. I was in his cubicle about 30 minutes waiting for Talar. Initially, he told me Talar, my banker had a customer. I told...
Read full review of JPMorgan Chase
JPMorgan Chase
-
on file with occ re: closing my account with no notice
Chase first closed my husbands jpmorgan securities accounts, then his checking and savings and sent him a notice they were closing my account which he is not owner of nor is he tied to it. It was my auto debit account my home equity loan was tied to so i would get a lower interest rate! No notice in writing was ever sent to me about closing my account. No suspicious activity on any of our accounts! Husband had been with Chase over 10 years. My home equity was initialized in 2006! Sorry people at chase!
JPMorgan Chase
-
closure of account
After four years Chase Bank suddenly closed my account freezing my money and not telling me why. Went into the branch talked with the Branch Manager and someone at Chase main office I they refuse to tell me why. The representative on the phone kept repeating the same line: Sorry however the law doesn't require us to tell you so we won't" The branch office tells me this is the standard line and is all they ever know and these closures are happening at an increased rate.
Just because there is not a law requiring them to state why they closed the account doesn't alleviate Chase of their moral responsibilities to the customer. I was a customer who had been a good client with a good account for over four years. Chase themselves told me this as they waived four NSF fees for me (three weeks ago told me that they could do this since 1) I had not had a NSF in over a year and 2) I was such a good customer. Why would they have done this if I was such a bad customer?
If I go to a restaurant and they refuse service the restaurant would tell me why - i.e.; dress attire, etc. Why should not a business that is more important to the customer than a restaurant, not offer same curtesy to their customers?
Being disabled in a wheel chair is hard enough without being discriminated against because my only income is from SSA which is the reason I believe they closed my account. Further based on my history in the banking industry also I believed that my account did not meet the revenue requirements threshold and that was also a factor in closing my account. If I had $100, 000 in my account do you think they would have closed my account?
JPMorgan Chase
-
feeling screwed
When I was going through the paper work to get ready to buy our house I was dealing with Fairway Independent Mortgage. They in turn sold it off to Chase about 6 months after closing. At that time I received notification from Chase of an escrow shortage. They wanted all of the money up front by trying to turn my 767$ payment ito roughly 1300$. I told them that was almost 95% of one of my checks. They barely backed down from trying to get the money. They reduced it down to around 827$ for 6 months and then because of the new analysis hiked it to 923$. Oddly enough it's been sitting at 923$ ever since. Everytime I have called to talk to them I get transferred around. When I finally managed to get into the mortgage assistance department, I felt like I was talking to high school students. They person they assigned to my case had a listening problem. Told them I run my house much like a business, don't call before 8am or after 5pm. It happened regularly until I got very rude with them. They put me into a plan and only gave me 3 months at 10$ a month. Like that was going to help anything. I had just gotten out of a 50k annual job with the military and to make their 923$ payments plus bills, I'd need a job fairly close in pay. No, I didn't have a lit in savings before I got out. They have since put my house into foreclosure status all the while I'm working with them for a second assistance plan. My parents let me borrow some money to get caught back up. The case worker told me straight up that if I paid that money in it could severely effect the assistance plan rather than help me by getting caught up. Because all they would see is money being paid in and take that as I don't need the help. When I asked Chase about why there was an escrow shortage, where it was found and whose end of the paperwork, they transfer me around until someone hangs up. I'm about ready to get a lawyer, but I strongly doubt any good would come of it. Any advice would be appreciated. I'm going to attempt to get back on an assistance plan, make whatever payment and see if they still move forward with foreclosure.
JPMorgan Chase
-
they are robbing me and my kids bank with no compassion for customers
I recently had a miscarriage and could not leave my house, I was bleeding pretty heavy and was feeling rather depressed. Chase bank decided to take out over 10 overdraft fees on my account $34 each. They will not return any of my money back to me and my account remains in the negative. I am a single mother of 3 kids and I work full time I called customer service emailed them and everything. they have treated me like a piece of living crap. one of the service representatives even told me that they just don't want to and do not have to return any of my money back to me. I explained to them my situation told them that I was not able to deposit money into my account and that I need them to return to me my direct deposited paycheck to me because I had no money to feed my kids I asked for some compassion and I received none...what a greedy disgusting bank! how can you take out all my money and know that your customer is struggling so badly I told them please just return at least some of the fees I got nothing except a sick feeling I cannot believe there dirty greedy mouths disrespected me so badly they should not be able to rob like this.
JPMorgan Chase
-
Failure to help lower your mortgage rate of 7.9 percent for 10 years
We have had our mortgage with chase for 10 years at 7.9 % . 8 years ago my husband had a horrible accident . We tried to get chase to modify our mortgage because we fell behind they would not work with us and told me it was more profitable for them to take my home but we were never going to let that happen so we did what we had to do to save our home. Now just recently Feb 19th 2015 . We decided to try again to lower our percent on our mortgage but they say we don't qualify because of our credit score and we don't make enough money. My point is for 10 years we have paid $1016.00 a month so why if they lower our percent and our payment would be $690 how do they see we couldn't make that payment. Its $400 less then we pay now. With all the government and Obama plans to help middle class family's why will chase not help. They already have had our mortgage for 10 years. We already showed we will not let them win taking our home away from us. We pay our mortgage on time
We are here to help
16 years' experience in successful complaint resolution
Each complaint is handled individually by highly qualified experts
Honest and unbiased reviews
Last but not least, all our services are absolutely free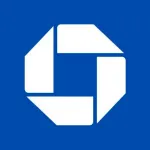 JPMorgan Chase contacts