OCBC Bank
-
Credit card rip off
OCBC claimed that they will waive off my late charges. They updated the online banking platform under what I owe as 0. 3 months later they called me and say that i have accumulated a few months of late charges and just deduct the amount from my deposit account without even informing me. The amount deducted was way more than the actual charges after they lied to me. This is a total rip off from their customer. Everyone should be aware not to open an account with OCBC as they will just deduct your deposit account without informing you.
Desired outcome: I expect a full refund.
OCBC Bank
-
Mobile Banking Security Nightmare
Ongoing Issues. I'm living overseas need to access my bank account, however the security requirements and bank policy makes this simple task overly complicated. 1. Token battery died, new token received then lost. 2. OneToken requested, finally received and activated. 3. Can access account and make transactions, however need to wait 24hrs to make International transfer. Why? 4. 24hrs elapsed, attempted to login to Mobile App, and requested to enter OTP. 5. SMS for OTP not sent/received to international mobile number. Is all this security really necessary? Seems that OneToken is made redundant by the need to also use OTP.
Desired outcome: Access to my bank account - By Mobile App preferred.
This review was chosen algorithmically as the most valued customer feedback.
Dear Sir, Ms OCBC sent me a plus credit card one year plus ago, which I successfully apply to credit card after I clear all my outstanding last time A few month ago I tried to purchase item using the card but it keep prompting the card cannot be use, so I call the bank and the bank told me that the card cannot be use due to suspend account. Today I...
Read full review
OCBC Bank
-
Complaint on bad service rendered at ocbc nex branch entrance
The bad attitude employee's name is lam at ocbc nex branch at 1.07pm.
I would like to stress you to improve customer experience. I was treated like a covid patient at entrance. The staff told me not to be too near him when I wanted to scan the checkin. Who wanna be near him? I'm more scared than him! When I ask him what is the number of people queuing, he can't answer my question, he did not bother to check! If it is too long queue I will come back so he can just check the queue for me but he did not! It definitely ruined my whole day! I will surely change my bank for my auto loan when I upgrade my car soon! Disappointing!
This review was chosen algorithmically as the most valued customer feedback.
Date of incident - 10/11/2021 I am an overseas customer residing in the UK. I have for the past 3 weeks, been trying to resolve my missing debit card. I reported my phone and debit card as stolen via the telephone. I was informed that I would have to physically send signed documents via snail-mail to Singapore from the UK where I reside. This i...
Read full review
OCBC Bank
-
opening an account
ON the 20th Oct 21 at about 1230 hrs, I went to the Jurong Point Branch accompanied my daughter Salwa Abu Bakar to open an account with your bank. We waited for about half an hour before being served, despite there was no customer at some instances.
This lady at counter 11, who served us had a name tack high around her left shoulder area on her blouse. However the name tack was block by her hair. When we came into the cubicle she was busy on her handphone (HP). Moment later she placed her HP infront of the tablet. While talking to us, she picked up her HP again and began messaging. Poor customer service.
During the process of registering my daughter particulars, half way through, my daughter requested that I put in my name as joint account.
After completing with my daughter, she than turn to me asking for my personal particulars. I told her that I am an existing customer and she still require my personal particulars? Subsequently she asked me what was I doing. I told her that I am a retiree.
She than asked me who was my employer. I told her that I had retired for about 10 years. She than took a clean sheet of paper and began writing somewhat like a statement. I asked her what is she doing? She answered that this is part of her work. She than asked me where was I working previously. I wrote on a piece of papter. Than she became more nosey. She asked how long was I working. I became furious. I asked her is this necessary. I have an existing account with the bank. This is too personal. She answered that this is part of the bank policy to know the details of its depositor. Is this so?
I then told my daughter that she opened the account on her own. I then left the cubicle and left my daughter there.
Is the bank policy to know all those details? I think she is encroaching into my personal matters. Further she has to respect a customer. I hope the bank looked into this incident.
My daughter particulars
Salwa Abu Bakar
Ac no 628704975001

Abu Bakar
HP 9623 1619
OCBC Bank
-
Business banking and healthcare investment
I opened a bank account with OCBC in Bali, Ubud earlier this year. They gave me a personal account and sold me on a business account, then additionally sold me healthcare, in which they told me would be an 'investment' and I could withdraw my money at any point whenever I decide. The total amount to be paid up front was 30 million IDR.

Now after some months of terrible service, frustrations, lack of communication and errors on all apps and services, I have decided to close my accounts and have now been informed I cannot receive a refund of my money already invested, total 15 million IDR around 765 GBP!

The bank manager does not reply to anything, the customer service has no information and no apps work.

I cannot access my money, or 'investment' and the level of service is appalling. I have never know n anything like it.

Resolution: I would like a full refund of my 15 million IDR as soon as possible. I have not made one claim, and I have nothing but trouble and stress since opening this account.

My client number is:

Personal - 160810140717
Business - Name : PT Beluna Coworking Bali
No account :
160.8000.14344
Desired outcome: Refund of full healthcare invested 15 million IDR
OCBC Bank
-
very poor wealth management service and staff attitude
Please please don't shame Singapore further. I was so shocked learn from news OCBC going to spread its wealth mgmt service overseas when the bank has so many complaints could not handle here. From simple ac opening to online service and unfulfilled promise of high interest or poor expectation by their wealth mgr, we just strongly feel OCBC is not ready to provide high end wealth service when their staff act more like 'crooks and conman' than professional wealth consultant..we are many times better than the RM and VPs when they provided wronged advice many times on portfolio investment and risks category etc it is such a pain talking to many VPs and end up all have different replies to our queries. We resolved our own problems consulting other better RM at other bank. Save your time and effort, treat yourself better dont do any biz with OCBC
OCBC Bank
-
Service is beyond poor
No one is perfect and when a bank make amend on mistake promptly, we should give them a chance. Not for OCBC. Our company colleagues have so many complaints about OCBC such as opening of saving account, online app to investment, the confusing service, red tapes and poor staff handling are sufficient to call it a day. I bought some investment with OCBC and within 3 years, there were 4 different staff took over my ac due to turnover. Each time the new staff seems have difficulty in following up my queries when asked about its bid price. The mgrs (all the VPs) equally incompetent and but good at beating around the bush. It reaches a point I do not wish to answer any of their calls and email when I knew they will give me high blood pressure. Very negative vibe overall!
OCBC Bank
-
No go when OCBC cannot even perform basic duties correctly
This is by far the worst banking service i received in Asia. Totally shame on OCBC at Tampines and unfortunately bad a singaporean flagship. You can't doubt more of on their inefficiency when e bank cannot even process application forms correctly through 2 attempts resulting so much inconveniences to my family. Worst, its online service is so slow be it via mobile or pc. Regretted buying insurance product from their banking staff who couldn't explain the products well when hit into some complexed questionings from us. We do not know who to trust when internally several senior VPs stepped in to mitigate the complaints but with different advice from each. This is mess out of mess. I regretted not tapping down the conversation with these incapable stakeholders when later realized OCBC is just wasting our time and problems remain unresolved for 4months! An evasive and unrepentant bank, pls record down your conversation with any staff of OCBC. You will not regret your decision. Best to avoid dealing with OCBC, you will be happy and no brainer for this when their rating is only 1 star! Sooner it will be no star please
OCBC Bank
-
Unreliable bank with unprofessional staff, public should record down conversation
OCBC has many problems and we don't think they can improve after their replies came to and fro, nothing is done. Period. Very incompetent and full of frauds and dishonest practices..This bank should be banned for good otherwise very shameful to Singapore, surely bring its financial hub status down few grades. My advice to public is to record any conversation with your phones when dealing with the bank staff. They lie when things go south.. Wasted my family so much time dealing with this lousy bank

Don't forget to record down all conversation when u deal with this unreliable bank when OCBC is well known here for the most unreliable bank
OCBC Bank
-
Poor service = wronged info from different staff + security issues
Consumers often say basic customer service issues and security concerns are the 2 most important factors influencing where they bank. There is no reason to stick with OCBC when their internal staff could not communicate effectively among them leading to very poor services to us. I realized I am not alone with many forerunners here also raised issues of the bank giving out wronged investment details, unstable mobile app when comes to online transaction. OCBC even sent our confidential letters to wronged address, seriously violating PDPA. Someone suggested to feedback MAS which we did. Will it help? we shall see
OCBC Bank
-
Is our personal information safe with ocbc??? Happen in nex branch in singapore
You guys should question the integrity of this Bank one of their staff leak out personal information of a client of their bank, and they have been covering up for her till now the investigation have been going on for close to two month and they keep ignoring my email. Was only told the investigation is Confidential, but what I can see is the staff who leak this information is still working there. Breaching the PDPA law is unacceptable but yet they are taking this matter lightly

Staff who leak the date is Kelly Kim
Person in charge Ann Goh
Person leading the investigation Alex Sim
Vice President of the Branch Kevin Cheo
Desired outcome: How will you deal with your Staff Kelly Kim
OCBC Bank
-
VERY unreliable staff service and unreliable online transaction service
My family moved to Singapore for work purposes. For some reasons and convenience, we were asked to open a local Saving and online accounts with OCBC. The opening ac process took very long at the branch counter and to make things worse, we are required to return to the Clementi branch for some missed signatures whom the earlier staff forgot to tell us do so. For no valid explanation, they also sent our credit cards to our neighbors and the passwords for online account did not work somehow. After weeks of investigation, the bank called my family visit the branch again. Long story short, when we tot the worst is over once everything in place, it did not stop there. The online transaction did not go well with constant hanged and prompt to re-login, this happened often during wkends. When we move to a new address, the bank sent our confidential details to our old address. We reminded the bank and again, they wanted us to visit branch office to update again citing the previous staff who handled our application form left the company. Ridiculous and congrat OCBC for winning "the worst bank service in Singapore and in the world"
OCBC Bank
-
Worst customer service, unprofessional staff in ocbc
We have a very bad exp with OCBC. Be very careful when dealing with this local bank when comes to investment products. Do not rely upon whatapp reply from their staff because they will taichi around when the actual agreement very different from wat their financial consultant committed and promise. Their admin & tech support reminded of dinosaur time when things r very inefficient - repeated app forms need to refill and online, mobile apps hanged when fund transfer & transaction activity. Feedback is useless when each dept head will ask u to repeat the problems and offer different solution that ends up confusion, time wasting but problems remain

My advice to public is dont support OCBC. It is also voted the "the worst company to work for in Jobstreet and Glassdoor
OCBC Bank
-
Unprofessional bank with unprofessional staff
Seriously many frauds with this local bank unfortunately. Singapore is well known financial hub and for same reason my family relocated here. Sad to say our exp with OCBC was very bad. The explanation of wealth investment and online transaction procedures & passwords reset are full of inaccuracy, inconsistency and uncertainty from both bankers and their VPs. The high turnover within 2 years make the comm more difficult with new person assigned. Wven our school kids can find better answers online this day when OCBC staff r well known giving out wronged info to customers, sigh! Skip OCBC, no go!
OCBC Bank
-
Unprofessional RM at Orchard branch
beware of OCBC staff when buying their investment product eg insurance and unit trust..very deceiving and unreliable RM at Orchard, does not even know what he sells yet anyhow commit to us..luckily we are CFA certified and ask him few ques which he got dumbfolded like a donkey! We advise public record down the comm with any OCBC staff or email evidences, dont simply rely on their verbal. OCBC is a real shame to Singapore banks reputation!
This review was chosen algorithmically as the most valued customer feedback.
My bad experience with OCBC started since 2008 when the bank failed to update my mailing address after I raised the concerns confidential details of my investment was sent to an old address. The bank also failed to update my email address. I could not believe such update was not completed despite their staff came down physically to my place with the...
Read full review
This review was chosen algorithmically as the most valued customer feedback.
I helped my mum opened up internet ac in 2019 at ocbc so that she need to travel often when she fell down and need wheelchair now. The bank system often pose issues after 10pm.. Even for fund transfer from another bank to ocbc, its error constantly said errors and log in later.. Lately when went down to clementi branch to request for a replaced faulty...
Read full review
OCBC Bank
-
Not trustworthy and Very very slow
I had a $400++ fraudulent transaction from my card January 2021. I found out first week of Feb 2021 and disputed right away.
Until now the dispute has no results.
I keep following up to then, the would just tell me in few weeks then it's nothing.
They don't message either unless you message them.
This is so disappointing because other banks are able to solve faster than this.
Lousy.
I don't recommend banking with them.
We are here to help
16 years' experience in successful complaint resolution
Each complaint is handled individually by highly qualified experts
Honest and unbiased reviews
Last but not least, all our services are absolutely free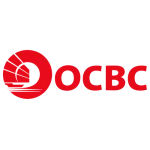 OCBC Bank contacts