First National Bank [FNB] South Africa complaints
225
First National Bank [FNB] South Africa
-
Unlawful deduction on my account. No response or feedback.
Good day.

I am still waiting for feedback from Fnb or any phone call from anyone on the matter.REF:20220503_092604243

It have been days without this issue being resolved. I send mailes [email protected], 'Mavila, Kagiso:[email protected] and [email protected] y For Fnb bank the amount of money that is out of my account is nothing, for me it is a lot.

And thanks to all this, my debit orders has bounced and now I am in the minus.From plus R17 to minus R353.00

I am tired of being send from 1 person to another or I have to phone the bank.

It was easy to take money from my account, but it take days to resolve it.I did not give any consent, written or by phone that the amount can be deducted of R1486.40

I want to know why/where and who from the bank took my money.Or what happend to it.And i would like feedback on this from them please.I got all the mails and the deductions they can not explain.
Desired outcome: I want my money to be refunded and R600 for time and effort i have to go thru.And for all my debit orders that bounched.The amount of R1486.40 + R600 to be payed in my account and no delays in that.
First National Bank [FNB] South Africa
-
Money can't be withdrawn
Someone used my phone number to open an ewallet account for himself so when I try accessing the funds it says account is frozen and it's like 2 to 3 month that the money has just been sitting in the ewallet account.The amount is R300 it suppose to be send to me with the code and pin but instead it went to to someone else zero account whom does not even know that he/she has my money in their account my phone numbers are 0834021655 and I don't understand because it's like this person doesn't even use the account because FNB say it was not even used or active before and my name is Sbusiso Mkhabela a friend send that ewallet to my number and for me not someone else.
Desired outcome: Please unfreeze the funds so I can access them
First National Bank [FNB] South Africa
-
Incorrect email for fraud reporting
I sent a mail to [email protected] which I found on google:

https://www.fnb.co.za/security-centre/fraud-types/card-fraud.html

24 hour single fraud line SA only 087 575 9444 Email [email protected]

This email is either in correct or does not exist!

Your message to [email protected] couldn't be delivered.

When Office 365 tried to send your message, the receiving email server outside Office 365 reported an error.

Office 365 bchotline

Sender Action Required

Policy violation or system error
First National Bank [FNB] South Africa
-
Funeral policy
I have been trying to put my sister on my funeral policy for over a month with no luck. I keep getting sent from pillar to post with no results. The more I tell them I can't do it on my cell banking app the more they send me ways to get on cell banking app. They eventually sent me a quote on how much it would cost to have a policy for my sister, I accepted the quote by replying by email and am still awaiting a response, this service is unbelievable and unexceptionable, I want action and finality.
Desired outcome: Solved yesterday
First National Bank [FNB] South Africa
-
Fraud dispute
I am completely devastated, I filed a dispute with my bank at FNB on the 30th March after I made payments trying to purchase bitcoin. as soon as I realized it was a scam I filed a disputed with FNB trying to stop the transaction from going through. At the I could see via my app that the funds had not cleared yet. I called FNB fraud line where I was assisted and did all the steps I was requested-went to the police and opened a case and received a case number. shortly after I received an sms saying I will receive partial or full settlement on Monday the 4th April into my account. Till now nothing. in these hard times I had hoped my bank would assist me in getting back my funds especially when I acted timeless trying to recover them. Hello Peter I am so defeated I dont even have means to move and go to town and do more follow ups regarding this matter
Desired outcome: As promised by my bank to assist me in getting my money back
This review was chosen algorithmically as the most valued customer feedback.
Customer service at FNB is pathetic and unprofessional. As a business owner trying to make an honest living it still amazes me how big corporates like FNB can hold a small business at ransom. On Friday, 11th March 2022, I had a rude awakening when I tried filling fuel and purchasing raw chemicals for our company. It turned out that all transactions on the...
Read full review
First National Bank [FNB] South Africa
-
Fraud Department not operating
Your money is not safe with FNB

It is absolutely appalling how irresponsible this bank is with their clients' money. We had a fraud incident. Contacted the bank, had to open a case. The bank simply sent an email to the other bank to freeze the money. They did not call or anything. It took weeks for us to get a hold of people from the Fraud Department. Many days we tried reaching them for hours. In the meantime the fraudsters had enough time to withdrew thousands, all our money. The bank now just wants us to sign an indemnity form to release them from any wrongdoing. They did not even try to assist. Apparently the procedure is just sending an email to the other bank and waiting for them to eventually respond. We have tried to speak to the manager from the fraud department but the agent (Thato) that we struggle to get hold of can't get hold of her manager for weeks. I don't understand this. It feel as if the bank is working with the criminals, they did not try and help us. We have been trying to speak to a manager for weeks but the agent say se can't get a hold of them. We are very disappointed and not trusting the bank anymore
Desired outcome: For our money to be recovered.
First National Bank [FNB] South Africa
-
Private Clients
About 1 year ago my wife and I went into FNB to enquire about their cheque accounts.

When the consultant assisting us saw my income, she immediately started persuading us to go for the Private Clients account.

She sold us on the numerous benefits, i.e. dedicated private banker, SLOW lounge access etc.

Both my wife and I signed up.

To date, fhe account and service from FNB has been nothing short of ABSOLUTE RUBBISH!

Our so called "Private Banker" Muhammed Husain is a non-entity. I'm convinced this person does not exist because he never actually does his job. My wife requested for a savings account and her account was supposed to be debited by an amount to start the savings. It never happened and despite numerous attempts to get Husain to do his job, he simply does not care.

To make matters worse, we booked an international flight, using the cheque card, thinking we'd have SLOW lounge access as the consultant promised. Only to find out, we have to be on a certain eBucks reward level to even qualify for lounge access. Something which FNB never bothers to tell you because they want you to fall for their lies by thinking that simply having a Private Clients account gives you all these benefits.

Blatant false advertising and money grabbing by FNB, convincing people to take things so they can make more money off the exorbitant fees.
First National Bank [FNB] South Africa
-
Online Lotto FNB
I played the Powerball draw on FNB App on the 22/02/2022 for 2 draws, and i received the SMS(25/02/2022) to inform me that my ticket has expired on the 25/02/2022 that's the day i must have my last draw.

similar incident happened on the Lotto Draw played on 22/02/2022 for 2 draws, message received on 25/02/2022 to inform that my ticket expired, whereas i am still eligible for the draw on 26/02/2022
Desired outcome: Explanation on how is this possible and investigation on whether this hasn't been happening before.
First National Bank [FNB] South Africa
-
Premier credit card
I have had an issue with my Primere credit card. I have been wrongfully billed since November 2021. I have had no assistance in this matter and I am still being charged interest for this unacceptable amount. I am highly frustrated as I've lodged 2 complaints and I have still not been assisted. I have called the credit card department on numerous times of which most of them I was cut off. Nobody seems to be able to assist me and I have run out of patience.
Desired outcome: I would like to be contacted and I would like for this matter to be resolved immediately
First National Bank [FNB] South Africa
-
Lodging of Fraud and FNB App.
VERY URGENT!
I was trying desperately to reverse a payment on my Debt Card and mistakenly cancelled the card. A R99.00 payment was taken but I never made the payment or authorised it. I tried using the FNB App which is EXTREMELY confusing and what I needed urgently to do, I could not! The payment is to a Google transaction which I know nothing about. My full name is:- Neil Owen Kerr; ID 420730 5020 080; Card number is 4127 5250 3497 7690 - Card holder N. O. Kerr; expiry date - 08 25. I need access to this account urgently for transactions due in the very near future. Please treat this as VERY URGENT!
Desired outcome: Reverse of "Payment" and Simplify FNB App
First National Bank [FNB] South Africa
-
eWallet
I do not bank with FNb but I make use of their fnb ewallet service. I havent used the ewallet in a very long time. Someone wanted to ewallet me some cash but to my surprise I found out that my ewallet is blocked due to fraud. I was never informed or called about this from FNB. I called Fnb cell banking and the consultant I spoke to said that I shoud contact Fraud. I contacted them and I was told that Leonie Tweedie is working on the case and I was given her contact details. I tried calling the number I was provided with but she is never available. I also sent her an email and she never responded. The case ref I was given is 2021/1451661. I was told the ewallet was blocked in October. My contact number is 0727205880.
Desired outcome: I would like to know what fraud took place on my ewallet, why i havent been notified and i want it unblocked as i need to use it.
First National Bank [FNB] South Africa
-
Misinformed branch staff
On 17 December 2021 (Friday), my mother went to the FNB branch at Southgate Mall to pay off her loan. She was told to come the following day as this could not be done, she asked whether they were offline or something was wrong and she was told they cannot close a loan. On top of that they offered her another loan to take to pay off her existing loan which she refused. She went back to the branch on 19 December 2021 (Sunday) to try again to payoff the loan and she was told she must come during the week so that the loan department can be contacted in order to assist her. In short she left the branch without any assistance. The staff there were unhelpful and were busy chatting amongst themselves. We understand it is the festive season and people are happy but it should not affect their work leaving people who need to be attended under serviced.
Desired outcome: Please monitor this branch as many people are using it and the operating hours accomodate people working during the week
This review was chosen algorithmically as the most valued customer feedback.
On the 10th of November 2021 @ 15:21 I went to FNB bank in Kempton Park Festival mall where I was assisted by an intern who did not fully know the products. Poor and pathetic service I received there. She was unable to answer some of my questions as a result she caused me money cause I ended up being charged penalties on one of my accounts because she made...
Read full review
First National Bank [FNB] South Africa
-
Pathetic service FNB are thiefs
Absolutely pathetic ! Firstly you block my account because someone bought an item from me and paid into my account. Then you just take money out my account which is fraud from FNB ! Then you continue to still keep my account blocked even tho you've taken out the funds so you steal my money and withholding my other money this is pathetic how must I live ! You do nothing to protect me as your client! Then I'm pregnant you make me go to the police station to open up a case then back again for an affidavit and even after I do all this my account is still not unblocked! My money still not returned! FNB are thiefs ! This is gone on for over a month absolutely pathetic!
This review was chosen algorithmically as the most valued customer feedback.
@FNBSA, Good day FNB South Africa. I have never believed that racism exists within corporate sector big financial institutions like FNB until I have visited FNB Greenstone Branch to do my banking as normal. I have opened my business account at FNB for the past three years. And every time my clients pay me, I transact same day with huge transactions monthly...
Read full review
This review was chosen algorithmically as the most valued customer feedback.
Hi it doesn't matter how many times we tried to sort this out - it just keeps happening again and again and again the next day!!! I was at the FNB FeatherBrooke twice, every time with the same problem and it is not just me, while I was waiting for help, 4 other customers came in with the same problems. You reset your pin, as it is not working again...
Read full review
First National Bank [FNB] South Africa
-
Complaint
SO dissapointed in FNB's BAD Customer Service - waiting 11 DAYS for them to solve a serious URGENT matter regarding a faulty Homeloan Debit order😢😢 FNB let me sign a contract for a a specific interest rate then the charge me 1, 55% MORE and after I filed the complain STILL deduct the WRONG amount!
Nobody calls back, Nobody answers my urgent emails, Nobody follows up on filed complaints. 🤷‍♀️🤷‍♀️... But they are very keen to take your money in less than a second!
Now what?!
Really BAD service FNB.
First National Bank [FNB] South Africa
-
E-wallet
I, as always made a withdrawal from my supabet account for an amount of R100.00 which automatically goes to my registered cellphone number via e-wallet, I did get an sms from my number 082 944 8863, so when I dial *120*277# I no longer see my supabet e-wallet option, it was totally removed, I tried calling and the machine couldn't let me through, I logged a complain via hellopeter and they said they will get back to me within 24-48 hours which is suprising because it took them seconds to erase my supabet e-wallet option and take my money.So as I was awaiting for feedback, a message came in saying funds have been paid to some kind of a Telkom number that I don't even know and I need to dial *120*277# then that was it, even now I haven't received my money back
Desired outcome: I just want my money back and also I have an account with them,they can close it because this bank truly has problems
First National Bank [FNB] South Africa
-
Credit card
As a result of a fraudulent action on my previous credit card, it was cancelled and a request for a new card was made on 03 September 2021, enclosing the required certified documentation. It is now 14 September and noone seems to be able to acknowledge the request, let alone action it. Despite NUMEROUS daily telephone calls and emails my telephone calls are transferred from one incompetent person to another. There is no Manager as I am not able to talk to one. What is happening in this company which is part of FNB.
Vanessa Chambers
0825713375
Desired outcome: To be sent the credit card I have been asking for.
We are here to help
16 years' experience in successful complaint resolution
Each complaint is handled individually by highly qualified experts
Honest and unbiased reviews
Last but not least, all our services are absolutely free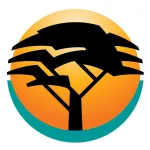 First National Bank [FNB] South Africa contacts
Most discussed First National Bank [FNB] South Africa complaints
forex