Jiffy Lube
-
Tune up scam on nissan sentra
I am 85 years old and went for my usual oil change . I alway sit in the vehicle during this procedure . This visit I was asked to go and sit in the front waiting area with no reason I can not walk distance with out a cane . later I was in formed my nissan with only 52k miles required spark plugs replaced . after the repair was performed the price was twice the price I was quoted . when I started my vehicle the check engine light was on . I had to wait additional 2 hours to be told they could no fix the issue to go to another repair shop . my step son went the next day with the car and they were very rude to him we waited another 4 hours and 4 workers attempting to figure out the issue . my car still does not run correct and I have called the 800 344 6933 files a complaint # 00314089 with no follow up I have tried to contact the for 3 weeks I am now told by nissan my car did not require a turn up until 105 k miles . this was a very clear scam the did to me and I would like to be compensation for this unnecessary and long process of my car being damaged please feel free to call my son at 516 480 1695 we will being filing a small claims case shortly if jiffy lube continues to ignore my request .
Desired outcome: fair compensation for unnecessary repair and time spent with two trips and over 8hours there to jiffy lube with no resolution .
Jiffy Lube
-
Vehicle inspection
I went to jiffy lube to get an inspection, and when I got there, there no customers ahead of me so I said wow! I should be able to get in and out in no time well after a few minutes about 10 min, they took my truck in mind you my truck had not lights on the whole process should have taken about 15 min, well I waited and waited after about 40 min I got my truck back with a light on and they told me that the light was on when they pulled my truck in the stall which is a lie as long as it took and from what I could see it was something wrong and when I did finally get my truck back they just said it has your light on there was no reason to raise my voice or say what have you done to my truck? It wasn't no light before what did you do to cause the light to come on and said nothing, didn't even offer to fix it, won't be going there ever again
Jiffy Lube
-
Rear brake pads and rotors
I have taken 2015 Honda Accord to another repair shop to have front brakes and rotors replace and was told that the rear brakes and rotors were never replaced. The measurement that was taken from the other repair shop. The reading are as follows:

LF Pad - Actual Measurement - 0.935

RF Pad - Actual Measurement - 0.874

LR Pad/Shoe - Actual Measurement - 0.341

RR Pad/Shoe - Actual Measurement 0.307
Desired outcome: Please refund me $477.45 for the pads Jiffy Lube did not replace.``
Jiffy Lube
-
Oil change
My name is Darla Shelton, I went to Jiffy Lube in Bastrop Texas on Saturday, March 19, 2022, Monday I noticed a clean oil spot on my driveway after pulling my 2019 Toyota Thundra into the garage, later I pulled it out of the garage and noticed more oil spot both of these were the size of a dessert plate. I live 13 miles away from Bastrop so I didn't feel comfortable driving the truck so I had it towed to Lost Pines Toyota in Bastrop where they discovered the plug was not tight enough and that the truck had lost 1/2 qt of oil, also stated when they touched the plug it come off in their hand, I went b6 the Jiffy Lube, spoke with the manager all he said was Sorry, we have to make sure that doesn't happen again. I would like to have compensation of what this cost me. $15 for towing, deductible after insurance, $103.48 for the original oil change and $92.47 for the dealership for the repair(s).

Thank you,

Darla Shelton

830-263-2567

[email protected]
Desired outcome: To be compensated for the cost. This could have been disastrous and if I had not of caught this, had a blown engine on a 2019 truck with only 2900+ miles.
Jiffy Lube
-
Oil change
I have went to jiffy lube for my past few oil changes and top offs. This time I didn't go there and I was advised that my oil pan screw was stripped and thread locked is how it was bandaged up. 1st off I was never notified that my car had any issues down there and why would they work on a car that had a problem that would they could b reliable for. I feel that I was discriminated because I am a woman and taken advantage.
Desired outcome: Although I was able to fix the problem w.out my veh being damaged. I would like to to be compensated for the parts and a refund for my previous cost of there negligence on fulfillment of oil changed.
Jiffy Lube
-
2004 toyota tacoma oil change
Brought my truck to west springfield mass for oil change in dec 2021. I had problems with oil dripping from oil drain plug.I went back days later and was told they put wrong washer on and they corrected problem. Short time later it began leaking again so i went back again and i was told gasket cracked because it was the wrong one and they replaced with a copper one which should have been on since beginning . A few days later i had a 4ftx4ft oil spill in my driveway. I immediately went back to station and was told they were short handed because of covid and couldn't get to my truck before closing. They recommended that I bring my truck to a jiffy lube up the road in Feeding hills mass. The place was closing but the manager listened to my concerns and took me in. My skid plate was removed and the whole under carriage was coated with oil. He told the tech to spray down everything with carb cleaner and look for leak. he found leak coming from oil filter (which was wrong one) and replaced with correct one. The truck is fine now and manager was great
Desired outcome: I would like a total refund and additional funds for driveway clean-up.
This review was chosen algorithmically as the most valued customer feedback.
Jiffy Lube #jiffylube JiffyLube Dear Jiffy Lube, I was hoping this would work out differently but unfortunately your employees see differently. I tried to send this email to your District/Regional Manager, but unfortunately the email address provided by the manager of your number 1467 will not accept my email, (as shown below), and the phone number your...
Read full review
This review was chosen algorithmically as the most valued customer feedback.
I went to get an oil change and I was told (at the bay) I had to wait for the manager to get out of a meeting, because he (the staff) was new. That was fine. So, I went to sit in the lobby where I was rudely informed that she (the manager on duty) was in a meeting and that I had to leave. First of all, when do you hold meetings in your lobby? Secondly, why...
Read full review
This review was chosen algorithmically as the most valued customer feedback.
On 5/22/21 took our Juke in for an oil change a week later the car had no oil in it was making knocking sounds now uses oil and misses in the engine. Before this the car never used oil, now it is always black when it is checked. This was our commuting car but I do not trust it anymore. It looses power going up hills and the whole car shakes at times when the engine is missing I am very upset.
Read full review
Jiffy Lube
-
Truck tampered with during Oil Change
On December 5, 2021 I went into JiffyLube at 1122 Madison Street, Oak Park, IL. I went in for an oil change on my 2014 Nissan Rogue with fully operating heat and when I pulled out and turned the heat on it didn't come on. I immediately went back and ask the the manager what happened to my heat, she stated I needed anti freeze in my reservoir, I said that wouldn't cause my blower to stop blowing. She stated we did nothing to your truck, I said someone did something it was just working. The young black girl that worked there asked me to pop my hood and did something. It didn't come on right away, I called the police because the Manager refused to help me and told me to get out of her store after I had just paid 148.37 for a full service oil change. I called the police because she refused to give her name and the information to call in a complaint. After talking with the officer they went in and got the information and I attempt to restarted my Truck and the blower started back working, thanks to the young lady who was willing to help. The manager was very unprofessional and rude because I kept asking her to fix whatever she had done underneath my hood and that it wasn't the first time something like this happened to me at JiffyLube. If you check, you will see I have been using Jiffy lube for a while now with this particular vehicle. If you have any questions please feel free to call me. This manager need training on how to resolve conflict and deal with paying customers, especially after they have spent almost 150.00. I look forward to hearing back from you.

Wonda Evans
4735 W. Maypole Ave
Chicago, IL 60644
708-953-6211
2014 Nissan Rogue
LIC. PLATE IL BF65229
Desired outcome: Investigation to see if this is a Patrice of this Manager. It was my first time dealing with her.
Jiffy Lube
-
Brakes and Rotars
After getting my brakes and rotors done. The service technician did not bold down the caliber on the rotor. I felt wobbling in my wheels following the brake job. I couldn't figure out what was going on for months. I got new tires. I got the front suspension system done, all to find out that the wobbling came from the caliber hanging off of my rotor. Finally the caliber fell all the way down causing me to be unable to stop at all. want compensation for all that I paid for from the misdiagnosis and from missing work
Desired outcome: Compensation
Jiffy Lube
-
brake job
on 9/5/21 i took my car to jiffy lube for brake service work order 20 invoice number 104549 they replace the front and rear pads and rotor for all 4 wheels the next couble of days i started hearing rubing noices when i press on the front brakes and rear brakes, i took car back and told them the problem they went on test drive and told me they heard nothing, and said if i did here something give it a view days and it will stop i gave it 7 days and noise still their i took car back and said noise is still their test drive with me in car so i could let you here what i here, they said no test drive they have to do it along company policy, i said in that case you can come back along a say anything to keep from honoring the warranty, so i went to another jiffy lube in lakewood ca they test drive and told me he did heard the rubing, and i should take car back to them who done the work on it i did and i told them the other jiffy lube test drive and said he here the noise but why cant you heard the noise and fix or replace what you done they said we cannot replace things just because you here a noise
Desired outcome: repair or honor warrant by replaceing what they did
Jiffy Lube
-
Oil change and tire rotation
I stopped last week, early, first in line. They came out and told me it would be 30-45 minutes until they could get to me because Oil was being delivered. I left and went back yesterday, same time…(7:50) 10 min early. They came out and told me it would be slow because there was only 2 of them working. They had absolutely no conventional oil and couldn't rotate my tires! Wasted my time twice!

If I owned this place I would work at this store until I found a good staff….
Desired outcome: Too late. Won't go back!
Jiffy Lube
-
My air inflow pipe was cut by your worker.
The original message response from you was:
Case#:00282131 - Store 1011 - Mellanie Vermaak-Calddra - request for update from Franchisee Mon, Aug 2, 10:14 AM.
I then received 2 calls from your corporate office. Both apologizing and neither one followed through on their promise to resolve my problem. I STILL have ductape on my inflow pipe and I am not happy about this at all. This is ridiculous.
Desired outcome: I want my vehicle repaired and I want compensation for all of the costs around this issue.
This review was chosen algorithmically as the most valued customer feedback.
Bottomline: Do NOT jeopardize your car maintenance by getting service with Jiffy Lube! If reliability of service and risk of damage after service are not your top priority, at least DO NOT get the service done in store #01051 (2310 SW Archer Road, Gainesville, FL 32608). Longer version: I had a three day trip to Orlando and Miami, followed by the...
Read full review
This review was chosen algorithmically as the most valued customer feedback.
3/3/2020 I had an oil change at this location on January 18th, 2020. Shortly after leaving, my car lost all power. The engine had seized. There was not a drop of oil on the dipstick. Car was towed per their request to nearest automotive repair shot. There was no oil filter present on my car. The engine was destroyed for a total cost of $4, 006 to repair...
Read full review
This review was chosen algorithmically as the most valued customer feedback.
The worst company to ever do business with. I live in St. Louis, MO and I've been going to Jiffy Lube for years. Everything is fine, as long as you're spending your money. They pretend customers safety is important they pretend like they're really trying to help us but they only care about the money. Oh don't have a problem where your so called warranty...
Read full review
This review was chosen algorithmically as the most valued customer feedback.
I purchased a synthetic oil change group on from Jiffy lube. I've been there twice once in June shortly after I purchased the groupon was told I couldn't use it and then again to day in the middle of July and they still haven't fixed the problem. I'd like my money back so I can go somewhere else to get my oil changed. The 1st time I came I was told by the...
Read full review
This review was chosen algorithmically as the most valued customer feedback.
On November 24th at Ohio river boulevard Edgeworth PA 15143 Jiffy Lube #1447 I received horrible customer service by the manager of the store he mocked my branch of Service because I was in a marine all because I asked if there was a military discount. After I returned to my car I saw that there was a huge water stain on the passenger seat That wasn't there...
Read full review
Jiffy Lube
-
oil change
Jiffy lube#3202 3100 Sierra Hwy Rosamond California 93560 661-256-6008 BAR#ARD273386 EPA#CAL-000293965. Nestor did an oil change on my 2003 Honda Civic. Shirley Parsons 2752 Dixie Street Rosamond California 93560. August 31 oil change. September 29 took vehicle back to Jiffy lube to check for oil leak, Nestor topped off the oil . Nestor did not check for the leak. October 2, 2018. I took my vehicle to Auto Pro's II 1475 Sierra Hwy Rosamond California 93560. 661-256-2662. Mario showed me that the leak was caused by oil drain plug had been stripped. Mario replaced the entire oil pan. October 2, 2018 returned to jiffy lube with the invoice. Nestor said I would not get money back, no money for the damage to my vehicle. Please help me with this problem. Shirley Parsons 661-317-0723.
We are here to help
16 years' experience in successful complaint resolution
Each complaint is handled individually by highly qualified experts
Honest and unbiased reviews
Last but not least, all our services are absolutely free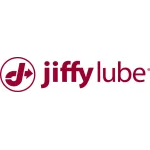 Jiffy Lube contacts