Midas
-
A/C Repair
We were charged over $1,600 to repair the AC of my 2014 Hyundai, was told the car would have excellent air, it never happened! When we picked up the car, the air was barely cool, it was almost the same way as when we dropped it off. On top of the repair, we were charged to inspect the AC and were told we needed a compressor, then a condenser, the following week we returned to have the AC inspected again, I was told by Sam, Midas in Allen that they refilled the freon and that it should be working better, NOT TRUE! He asked me to give it a couple of days and I did. Today, I contacted Midas again because my grandchildren are extremely hot in the back seat of my car, Sam said to give him a few minutes and his dad Alex called me to tell me it was under warranty and to return again, which we do not have time to be going back and forth, no one has time for this! As it should have been repaired correctly from the beginning! I am extremely and really upset over this issue. The summer just started and I can't imagine driving in over 100degrees with a hot car after paying over $1,600!
Desired outcome: A full refund to have it repaired elsewhere.
Midas
-
Oil change appointment
I went online to schedule appointment (6/17/22) and never received a confirmation. I went to the Midas that I have been going to for years and was addressed in a sarcastic tone of voice. There was one customer in front of me and they were serviced to get an oil change. I was just there in Jan. 2022 and got my car inspected with other services done which cost me a lot of money. But to be treated like they did not know who I was and to accommodate the person in front of me was disrespectful. I left and took my car somewhere else and was immediately serviced. Therefore, a good customer was lost.
Desired outcome: That person who was disrespectful should be addressed on how to treat good customers. I deserve an apology; it will not change my mind in returning.
This review was chosen algorithmically as the most valued customer feedback.
June 7, 2022 2:00PM Very disappointed in the sales tactics employed by this business. My friends daughter pulled in here in a panic to have a tire repaired if possible and they refused to do so as the tire date code was beyond 5 years old (they were in fact 10 year old tires in good condition). Ok, that I can live with. BUT then they refused to put the...
Read full review of Midas
This review was chosen algorithmically as the most valued customer feedback.
Repair Order Number 0777876. Originated 05/21/2022 at 11:18 am Saturday. Store in Scottsdale Arizona. Nathan Gonzales - Manager 2428 North Scottsdale Road Scottsdale, Arizona 85257 480-947-7363 Service Writer Nauman Hayat Brought my 2013 Toyota Tundra in for two Catalytic Converters to be replaced. They were recently stolen. At the repair shop for...
Read full review of Midas
This review was chosen algorithmically as the most valued customer feedback.
Midas at 5325 Olde Wadsworth Blvd. Arvada, Co. Took my sons 2004 Toyota Avalon in for a radiator check. I said I think it is leaking from one of the hoses that was loose. They told me if they had to replace the radiator, and the upper and lower hose it would be around $850.00 total. The manager Victor showed me the total price on the computer. When I...
Read full review of Midas
Midas
-
work incomplete
Made an appointment on 5/23/22 for service the morning of 5/25/22 for replacement of two turn signal lights, an oil change, and the purchase of 4 tires. Dropped off the vehicle at 9:20. At 3pm I called and was told my vehicle has not been worked on yet but would be next. At 4:40 I stopped at the shop and was told that they didn't get to it. I told them that this is unacceptable and asked for me key back and I will not be returning for any service of any kind. This store should probably stick to just mufflers.

I probably should not have scheduled in the first place because last July after service, the tire pressure gauges were not working and when I called the manager, who I believe is the same person I dealt with today said to get a magnet to reset. Did not offer me an alternative nor did he today.
Desired outcome: Outcome does not matter at this point but perhaps better communication and to strive for excellence would be a start. Thank you for your time.
Midas
-
Oil Change Service
Hello so today I had an appointment at 5:30pm May 23, 2022, that was made on Saturday May 21, 2022. I arrived at exactly 5:30pm and I was turned away by the employee working he stated "I'm going to have to reschedule you because I only have one tech" I'm very upset I work full time and I'm a full-time student so it's hard for me to just "reschedule" I understand being understaffed but that's the reason for appointments. I also drove 30 min in 5 o'clock traffic to be turned away and with our gas prices today I can't afford to just waste gas.
Desired outcome: I would like for Midas to give courtesy calls to customers when needing to reschedule.
This review was chosen algorithmically as the most valued customer feedback.
MIDAS What a RIP-OFF DON'T GO TO MIDAS THEY ARE RIP- OFF ARTIST I brought my car in for an exhaust leak today and I was called at 1:17 to tell me that the fix would cost me 470.21 At 2:06 I was called and told that the car was fixed Note the TIME: 1:17 Called to get ok to fix 2:06 was called that it was done, A total of 49 minutes and they charged me...
Read full review of Midas
Midas
-
Goose chase with parts and qoutes
We took our truck there on 4/29. We called in the morning and they reported no wait time and they could see it right away. The truck got up there and we had to pay to have it towed. My boyfriend told them what was wrong, tire rod and he thinks auto zone gave the wrong parts. They discussed it and we were qouted under 300. They never worked on it. The next day, he goes there and had to come back bc they couldn't get tires off. He had to go and help take off the tires. At first Midas said that they has the wrong parts but he took the box up there and they said wrong parts so he went back to auto zone but they are saying right parts. He goes back to midas said never mind they were the right parts. They waited over 24 hours to work on it due "to wrong parts but they were not wrong". I called and midas said he didn't work on it bc they were waiting for parts for my bf to come back but he was there watching them work on others cars and midas didn't know that. He never had to bring parts so they guy lied to me. He than told me it will be over 400 when yesterday it was under 300. They never had us sign anything until I demanded it due to prices kept changing. When I compliant about the price changing he told me I could come and get the truck . How is it my fault the truck was over there over 24 hours and no one told us anything accept we had wrong parts which was a lie? They thought they had wrong parts and sent us on a goose chase but yet had the right parts the whole time and couldn't take tires off?! But I have to get my truck that I had towed up there? . When I asked them how he does breaks or tires without having the right parts, the worker at midas tells me that are not a tire place? This was the worse service ever and we had to run all around and do things bc midas couldn't than you increase the bill and tell me to come get the truck ?
Desired outcome: We should get some money back. We had to go to auto zone 3 to get the "right parts".
Left message about the goose chase.. the shop closes and still the truck is not fixed. We had to pay close to 400 to put the old parts back on when it would cost 436 to have it fixed. The guy was rude and yelled and talked over me. Threaten to not fix it if I filled a compliant so we said we would pick it up. This was the worse experience in my life. They said they were working on our truck yesterday but how could they of they didn't have the tire lock key? So they lied when questioned, the guy said nothing but continued to be rude. As a customer I should be allowed to ask what is happening with my vehicle when I had to pay close to 400 and the truck left in the same condition it came into shop.
This review was chosen algorithmically as the most valued customer feedback.
Car had an Engine Light lit as well running rough. I took the vehicle into Midas, 226 St Anne's Road, they did a scan from which was told the vehicle needed a tune-up, they showed me the list, the issue would then be cleared. As I was paying for my bill, I was then told that a fuel injection valve required replacement, would be another $700 plus dollars, I...
Read full review of Midas
This review was chosen algorithmically as the most valued customer feedback.
I am writing this complaint due to Midas' negligence. I called Midas consumer relations yesterday 03/21/22 at 2:46pm and spoke with Victor to file a complaint against Midas at 147 w. Chelten avenue. Midas charged me $4,242.00 for work on my car, including changing lower control arms, fixing leaks, differetial and more. They only changed my brakes and...
Read full review of Midas
Midas
-
Alignment Service
I took my nephew's Toyota 4 Runner 2003 to the Midas shop at 305 SW State Route 7 Blue Springs, MO 64014 on 03/10/2022 to get an alignment. Once the service was completed I paid and left. I was approximately a quarter of a mile away and I released my grip on the steering wheel to find out how well the alignment was done. The vehicle drifted to the right causing me to come close to the vehicle that was in the right lane. I then took the vehicle back to the Midas shop and told the shop manager what had taken place. I told the shop manager that he can drive the vehicle so that he can see that I am not lying. The shop manager told the technician what had happened and he stated," I did not know if it would take because of the right suspension". I asked the shop manager why wasn't I told about the suspension problem before the alignment was done. He told me that I can get the right suspension done somewhere else and bring the vehicle back. I would like a full refund. Thank You

James Dumas Jr.

Batch#; 069001 REF#;00000003

03/10/22 RRN 417197490

Invoice#; 3411 14:27:44

APPR CODE: 032630

AMOUNT $158.10
This review was chosen algorithmically as the most valued customer feedback.
Store: Midas, 8141 Ogontz Avenue Philadelphia PA, 10150It all started when I came in for some air in my tires, a few days into February 2022. I had noticed my Cooper tires had ripples on the side of the tire and to me it looked like it was out of order. I brought it to Mgn. Anthony Veneri attention and in so many words he said that they were made like that...
Read full review of Midas
This review was chosen algorithmically as the most valued customer feedback.
I recently had a diagnostic done for a clanking noise in my engine of my 03 GMC Sierra. It is $99 for diagnostic charge. I ok'd them to check out a few parts possibly to fix the issue and replace the O2 sensor. I was quoted over $1500 to replace engine parts. I did not want to move further with that option. I picked up the vehicle and was charged $226 for a...
Read full review of Midas
Midas
-
Major Mistake Trusting Midas - CV Axle nut cross-threaded, not seated correctly
Took car into Midas Westheimer Rd., Houston TX., for repair work. The invoice lists the work performed as (2) suspension strut and coil spring assembly, with no detail on parts replaced.

After the "repair', the car began shifting erratically and would not engage in gear. Turns out the driver's side axle was not seated properly after the repair, causing a leak in transmission fluid that resulted in burnt clutches and steels. Additionally, the passenger's side axle had to be replaced due to the CV axle nut being cross threaded, which damaged the CV axle.

The repair bill to fix the damage was $6,020.85 for what should've been a $900 repair.

Midas denies any fault, saying they "don't do axles". Though removing the axle is not a normal part of a strut replacement, it is a fact that the axle must be disengaged to get to the strut/control arm assembly on a Ford Escape. So, they "don't do" axles but had to work with the axles to get the struts replaced.

The worst part of this entire experience has been the complete lack of response from Midas. The manager denies any responsibility and told customer service the issue had been "resolved". Clearly it has not. The Customer Service department has zero authority to solve anything and they're "not allowed" to give out any contact info for higher level authorities. Customer Service continually tells us to contact the manager which does no good since he denies any responsibility. No accountability at any level which is obvious by the number of complaints filed against the organization.

The damage is done and Midas/TBC Corporation has no interest in standing behind its work. Not one person from the Midas/TBC Corporation has had the courtesy to apologize. Not one person has returned a call when they said they would. Not one person cared or tried to help. We weren't expecting a refund, but we were expecting a call from someone so we could share this costly story.

It is clearly an organization uninterested in customer service. We will never take any car to any Midas or TBC location.
Desired outcome: Would appreciate a call from the franchisee or regional manager to discuss the extreme shortcomings in service.
This review was chosen algorithmically as the most valued customer feedback.
I took my vehicle to midas at 4005 E 120th, Thornton, CO to have my ABS light diagnosed and repaired as well as my driver rear wheel bearing replaced. When I was notified to pick up my vehicle I did, but to only learn the ABS light was still on and 2 front struts replaced. I refused to sign to make payment because nothing was done about the ABS being...
Read full review of Midas
Midas
-
My (COMPLAINT) is about taking my car to Midas at Bryn Mawr in Haverford RD. Who know that
I have been going for some time now, and its haves always been something.

Back in June of 2021 Anthony was the guy in the being at that time I felt as if the prices were to high then for the work that was being done. At first Anthony wanted me to almost 800.00 dollars for that work which was Oil change, Ball chain that's up under the tire that deals with steering wheel for both sides now keep in mind I only got the left side done because it was too much money. I believe I had to get a wheel alignment to that's how Anthony wanting to pay. Keep in mind that I had made that appointment over the phone so that meant my oil change was at a discount after that is when Anthony came down on the price, but it was still too high, so it went from 800 to 600 to 432. to 373. I think you will see for yourself. So now I get to the point of way I am writing this COMPLAINT I have deal with three different people from June 2021 to December the 17-2021 was the second person that give me the date for 12-17-2021 date for my car to get fix. Dave was the second person now when I got there Anthony was not their it was Dave that gave me a price that was 1, 730. and something I though he had loss his mind, I said that I have a price that Anthony had given me Dave wanted to tell me that the price had went up and I said I have nothing to do with that this is the price I have from Anthony. So, he came down 200.00 from 1, 073. to 373. something only to say I couldn't get my done that day even though I had appointment after being there for 12:30 in the afternoon to 1:45 in the afternoon now I have a new date which is the 12-22-2021 or the 12-23-2021.
Now I am with the three persons name Erin well do the work which is Ball chain for the right side and rotors and brakes pads, alignment and free oil changes that was giving from Anthony because of the long went. By the time 12-28-2021 my oil light came on that was on a Tuesday I call Erin, he then told me to bring my car in after getting off the phone my check engine light came on by then my car started to hesitate to drive, now I have to get my car towed to Midas now keep in mind that I just got an oil change Erin had to put four more quarts of oil in my car, because the oil was leaking around the engine that's when Erin said that it is a recall on my car after all the money I paid out to get my car fix before my exception so my car can pass. Okay I need to go back all three of them did not test drive my car. Once Erin put the oil in my car, he said that I can drive home I said are you sure his response was yes because his test drove my car when the only thing, he did was bring the car in to the mechanic and back to the front asked door that is not test driveling my car. I ask him two more times are you sure he said yes. I get in my car to call Kia deal to see when I can bring my car for the engine recall they said 1-10-2022 as of now it still there. I believe that they knew that there was a probably with my car and they keep taking my money. Erin did pay for my car to get told from three mins away from Midas and pay towed to Kia deal. I want to say there a problem that this keeps occurring at your Midas shops. I do not have my paperwork on me it is in my car.

LaTanya Blackwell,
This review was chosen algorithmically as the most valued customer feedback.
*Major Mistake Trusting Midas* Major mistake taking my car to Midas Houston 3607 Westheimer Road - Service Manager - Marty Ray and Store Manager - Josh Henderson. This team under the Midas name do not stand by work and will not make things right when they make mistakes. I brought my car in with a P0420 and was told it was definitely 100% the front catalytic...
Read full review of Midas
This review was chosen algorithmically as the most valued customer feedback.
Took my 2015 Ford Fiesta in for rear drum brakes on a set appointment for 8AM. When I arrived at the location there was only 1 mechanic there and when I asked where everybody was at he shrugged his shoulders. After 8:15am, 2 more employees arrive looking half awake (hung over by my opinion) and no one acknowledges me or the fact that I have been waiting. I...
Read full review of Midas
Midas
-
Steering Suspension Repair that was never performed on 2008 Infiniti EX35
On (Wednesday) - September 1, 2021, I went to the Midas at 4001 Guadalupe St. Austin TX 78751, 512-7613699 to get an oil change on my 2008 Infiniti EX35. The oil change was not due yet however, I wanted to get it done early due to going Houston, Texas on (Saturday) September 4, 2021. While waiting on the oil change service Eddie Rodriquez (Store Manger) called me outside to show me issues with car. He pointed out a nail in rear passenger tire and I declined service as have tire plan with Discount Tire Company. He then stated that I need Steering Suspension repair. He showed me a oil drip on the front axil, I told him I didn't have any oil leaks in my driveway ( Had recently power washed driveway). So he states that it will cause me to have trouble steering the car? I was not convinced and Walker Ranger says don't have to see leaks something about hydraulic pressure going out?

Eddie Rodriquez got on telephone and supposedly called three different companies for Steering Suspension part. He verbally gave me three quotes, all the while they telling me it needed to be replaced. I agreed to have service done and they told me to use SNAP agreement or Midas Synchrony Bank Credit with no interest for six months. Rodriquez stated I had to use card in order for him to order steering suspension part and it would be paid for in full. He told me when the part came to the store he would call me to set-up date to get repair done! I paid the $44.30 for the oil service, the only service done on 9-1-21.

I returned to Midas (Thursday) September 2, 2021 because my Maintenance service light was on. The technician tried to reprogram the service light and after over 30 minutes was able to get it turned off. The next day (Friday) September 3, 2021 the light came on again and he was able to turn off. On (Saturday) September 4, 2021 the Check Engine light came on in (Elgin, TX) and would not go off. I had to drive to Houston worried about if my car was going to make it there and back to Austin.

On September 6, 2021 (Monday Labor Day) I returned to Midas and was upset about the lights on car. The store manger got rude and told me they didn't have anything to do with this problem I need to go to Emission Repair Shop. I verbally told him that since they couldn't correct a simple thing as sensor lights to cancel the upcoming Steering Suspension Work Order. I have not been contacted by anyone at Midas since 9-6-21.

On 10-8-2, I received a billing statement from Synchrony Car Care Credit for $2, 000.74, the amount for parts and labor of Steering Suspension Work. I contacted Synchrony and verbally told them the situation and put in a dispute for the charge. They informed me they would contact Midas and let me know of the decision within 90 days.

I contacted Synchrony again 11-29-21 to see if dispute was resolved. They stated sent me a letter on 11-24-21 in favor of Midas? Contacted Synchrony 12-6-21 to notify hadn't received the letter at that date, requested send the letter to me again, also asked to speaker to manager to see what Midas was claiming they repaired. Never spoke to manger on hold for 45 minutes.

Contacted Synchrony 12-20-21 to let know still hadn't received the final dispute letter and requested send it to me again. I spoke to a "Nicole" to put the billing back on dispute status as now I got a payment due bill for 1-8-22.

On 12-20-21, I decided to contact the Midas store and called and asked for Eddie Rodriquez and Walker Ranger but was informed by "Tyler" (store manager) he would not give me his last name that they no longer work for Midas? I explained to him the situation and he said he didn't have authority to reverse charges had to consult his boss.
Desired outcome: I am requesting that Midas reverse these charges of $2,000.74 as the Steering Suspension work was never done on my 2008 Infiniti EX35.
We are here to help
16 years' experience in successful complaint resolution
Each complaint is handled individually by highly qualified experts
Honest and unbiased reviews
Last but not least, all our services are absolutely free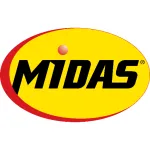 Midas contacts