HP
-
Employee
I was trying to set up my hpdeskjet1255 and this guy calls I hung up on him a few times and he insist he will help me with setting up the printer well said it would cost 130 and I refused then he said it is 100 for life and I did it well he did work on it and never got it working and he is suppose to have asked a teck one was name Alex and the other Sam they never ever got my printer worker and do not trust anyone to get it working a pop-up keeps appearing I refuse because of these guy and also he had control of My computer and went into my bank account and took the money even when I told him to get out of there. I got a telephone number 1 609 531 0731 and he also left email address when withdrew the money [email protected]
I called and never got a return call and would like my money refunded and feel these guys need to be investgated
thank you
Sharon Robert
1 905 788 0821
Desired outcome: To look into this and refund my money
This review was chosen algorithmically as the most valued customer feedback.
So I was trilled when my boyfriend bought me a new laptop for Christmas and decided to give it to me early. I opened the box turned on the computer and the screen quality was bad and I mean really bad. I had great customer service before from HP and was expecting the same thing this time, what I got was unbelievable. The customer service agent told be and I...
Read full review
HP
-
HP Smart program
I have used HP Printers for years and wifi connection is always a problem. I have had to reload the interface program several times over the lifespan. The HP Smart has been an improvement until today.
I have owned this HP printer and connected by HP Smart for close to a year now. I scan with it regularly. Today however the HP Smart would not permit me to scan until I created and account and signed in.
I did not buy the printer so you could have my information. I do not give out my cell phone and contact information easily. I want us of my printer in the way I bought it with no encumbrances to HP.
Desired outcome: Allow me to use HP Smart without a sign in
HP
-
Office jet Pro 8030
First let me say that the printer is only about a year old. I bought it during the early pandemic. I was initially a little surprised by how flimsy the paper tray is and how you have to struggle to open and close it to load paper. What brings me here is that I have gotten a message that the paper tray is open whenever I try to print. I have checked and made sure that it was closed but have continued to receive the message and thus have been unable to print anything. This is very frustrating. When it works, the printer works very well. But this is maddening. I went to Support and been unable to get anything accomplished. When I enter the serial number I am told that the printer was exchanged. What does that even mean? I have the same printer I bought. Does that mean discontinued? Also, because of that I am not even given the opportunity to speak to a human being to possibly clarify something. I wanted to know if I could purchase a replacement paper tray. There's nobody who can tell me, apparently, since Hp doesn't provide service for 8030s. I have used Hp printers for years, but it's highly doubtful that I will continue if I can't get some help with this. I hope somebody reads this and does something.
Desired outcome: Information on where I can get a replacement paper tray
HP
-
Laptop Service Charge
I was notified today of a $703.93 charge from HP Service & Repair. A week ago I finally got my laptop back after the battery would not charge anymore and I'd only had the laptop for less than a year so it is under warranty. After receiving, HP notified me that the issue was the motherboard and they would replace but we had to wait for parts. Like everything else post-pandemic that is delayed I didn't think anything of this. We'll next thing I get a message that laptop is fixed and will be in my hands next day. Great I'm gonna be rocking and rolling. Never received any other notice so didn't think anything else. Until TODAY! Why am I charged for this amount? So I called HP. After being transferred 4 times, disconnected 3 times and finally working with CS Alex for an hour, I get informed that I will get a call within 24-48 hours from customer service. I asked Alex why there is no notes on this charge from their side. If I didn't get an invoice and my account with HP had no information related to the charge then how can this be. He was very polite and said I will get a call and they can tell me more. But really? No invoice no information on the charge BUT my bank account is out 700! Geeze I could buy a new laptop with that amount. Why can't I get answers even though I should have been notified BEFORE my account was charged. I was very understanding until now! This is not good customer service at all.
Desired outcome: Refund of the charge $703.93
HP
-
HP Pavilion 13 Laptop
I purchased a HP Pavilion 13 Laptop on June 29, 2021. The product number is 1N8K2UA and the serial number is 5CD121BFWL.

Within 2 months of the purchase I began experiencing various problems with it. I can go into great detail if you wish but the bottom line is that I have now had to return this unit twice to the HP repair facility in Texas, been without this unit for just under 3 weeks while it was being shipped and repaired, had to completely reinstall Windows 3 times, each time having to delete all of my already loaded applications, back up my files, and then reload all applications and files, etc. And each time it has been returned from the service center, I have had to completely go through various Windows settings, including upgrading Windows each time with many updates (versus getting a Windows version installed with all of the latest updates).

Things that have been replaced on this unit are the Main Board, the Battery, the Raw Panel, the SSD, and Cables.

I have spent almost 10 hours on the phone or on chat with HP service representatives, and in excess of 20 hours on my own troubleshooting problems, reloading applications, etc. HP can see additional details under Case IDs 5071219609 and 5071825179.

Needless to say, I am very unhappy with HP. I have previously purchased laptops and printers from HP, mostly for myself but sometimes for others. With this experience, I can no longer purchase HP products for myself or others.
Desired outcome: I believe I should receive some sort of credit/compensation from HP for the loss of my unit for almost 3 weeks and in excess of 30 hours of my own time.
This review was chosen algorithmically as the most valued customer feedback.
But first, how HP by-passes China traffics for printers After former President Trump slapped Chinese imports with hefty traffics, HP worked with the Chinese manufacturers of its printers and accessories moved all manufacturing to Thailand, and so our printers come from Thailand and no traffics are levied. Clever, yes! Second, the factory in Thailand i...
Read full review
HP
-
18 month old Laptop falling apart along lid/keyboard hinge
HP Notebook-17-by2500na. Serial Number: 5CG00235QK, Product Number: 8UQ00EA#ABU. Intel Core i3 1TB HDD Silver. Purchase Date: 4th March 2020. Cost: £529. It is now out of warranty. I have purchased HP laptops for many years. The above laptop is only 18 months old and has always been handled with great care. I am 76 years old. It has never left my home. I am its only user. It has only been used either on a table / desk or my lap. It has never been handled roughly or dropped or ever suffered even the slightest physical trauma. I have not had any problem with it but recently as I was opening / closing the lid I could hear a "clicking" sound emanating from the silver "hinge" which runs across the bottom of the screen. Within a short space of time I noticed that the bottom of the screen on the right hand side of the "hinge" was coming away from the body and slight dropped at that end. The black plastic "frame" around the screen was also coming away from the screen surround. I tried to gently push the bottom of the screen back in place but there appears to be numerous plastic connectors/teeth so I could not push the bottom of the screen back into place. So, I have purchased ANOTHER similar 17" HP Laptop only to find that it too has the very same "hinge" running along the bottom of the screen connecting the screen and the keyboard. I am now very worried about this. It may be a design fault. However, I cannot afford well over £500 for new HP Laptops every 18 months due to this assumed weakness in its construction. I just want the problem resolved as cheaply as possible. Really hope you can help me. Mr Ashton Email: [email protected]
Desired outcome: The "fault" addressed and repaired as cheaply as possible (sorry I am a pensioner)
HP
-
HP ENVY TE-01-1150
I just bought this machine today, when I set it up; I am able to connect to the Internet via WiFi but I prefer using a wired connection for security reasons. As I stated I am connected with the machine via WIFi what happens is I keep getting a IPV4 Preferred Address of 169.254.22.xxx which does not permit me to setup a wired connection. I also worked with AT&T my ISP this past week because I thought it may have been a router issue. They shipped me a new Gateway, I bought a new HP Machine and come to find out that the software installed on the machine is not covered by their warranty. IF you need software support for Windows etc it based on a subscription and they will not even try to help.

A subscription for Day1 software support for a box I just bought and plugged in, didn't even load my email account on it. I guess it will be a trip back to Best Buy and return the machine. Glad I only wasted a half a day on this.
Desired outcome: Help fixing my issue --- I loaded no software on the device all I did was plug it in and try to setup the ethernet port - and they want me to pay for support.
HP
-
HP Officejet Pro 9025
Let me say I have been a loyal customer of Hewlett Packard for more than 30 years and to find out this printer which I thought I was doing my small business a favor is NO DARN GOOD!.
I purchased this printer April 2020 in the heart of the Pandemic for my office. Unfortunately, my business had to still run no shelter in place for my Personal Care Home for Developmentally Disable Individuals (Intellectual Disability).
However, the printer this month (August 2021) has an error code of "B305DFF9". I called on 8/5/21 which I had to go through hoops and bounds to get someone and I was told that this is a power issue and to remove the power cord off the surge protection and into the wall socket. This appeared to solved the problem then it went out again same code.
I was informed that this is not warranty anymore because it only had a year warranty. The problem with that is HP makes better products by far then any other electronics company in MY OPINION and I have printers that are almost 16 years old at home Laptops, Desk tops, Printers, Scanners, etc... so why did this machine not stand up. I cannot accept the fact that this company is not willing to replace this machine free of cost because clearly warranty or not this product is defective.
I am switching over to another brand because my loyalty does not mean anything.
S/N TH02H660F2
Case # 5070307083 which is closed now
Desired outcome: Replace this defective printer free of charge or at least repair it free of charge
HP
-
Customer service warranty sucks
Customer service is horrible and they want to charge me 600 to fix my 700 laptop and no one speaks english and email me with bad contact info bad phone numbers I cant believe this what a joke hp warranty sucks and so does this company never again will I ever ever by a hp
08-16-2021
Case number 5070868087
Case manager ruzzel 18338085048 ext 054072
Number not working

Horrible service rip off
Desired outcome: fix my laptop no fee
HP
-
Printer Ink
I have subscribed to the subscription for HP Ink. I only received 1 half empty cartilage my whole year nearly subscription.
I then called to ask for a cartilage and they sent two curious sets out.
The issue is that they sent it to the wrong address.
I called to fix this information and the customer service reps act as if I was incompetent to understand how things worked. They insured me that the package had not sent out, when in fact I had CONFIRMATION DELIVERY to the WRONG ADDRESS. They then decided to after spending 1 hour on the phone, investigate and finding out they were delivered to the wrong address. It took me nearly two hours of my time to get my package resent because no one wanted to do the back end work.

I spoke with Kevin and Tom and they both failed at customer service.
Desired outcome: My subscription be complementary for 3 months
This review was chosen algorithmically as the most valued customer feedback.
My HP Envy 5055 - which is monitored remotely by HP for ink cartridge level and paper feeds used - suddenly had a message flashing on the dialbox to open the cartridge area and clear paper jam. I never had a paper jam before, so this was a surprise, but paper jams do happen. However, there was no paper that was jammed. I took ourtevery removable part...
Read full review
HP
-
Smart friend
I purchased hp smart friend pack and I waste the whole day talking to different different technicians that cannot resolve my computer problem they all want me to do to clean up on my computer and download new Microsoft 10 software and nothing happen we gone thru F2, F9, F10, F11 new flash drive another computer to download Microsoft none of those work. The first agent said cleaning up and downloading new Microsoft 10 will is the only way to resolve the issue of your computer but guess what none of it resolve the issue of my computer. I want a refund for it. It's a waste of money and time.
Desired outcome: Refund my money
HP
-
hp envy 6052 printer
First of all you have to a PHD in printer technology to understand the instruction manual. Secondly, you more than likely will be speaking with someone who has an accent so thick that you will not be able to understand a word they say. Thirdly, I spent four hours on the phone with an agent who at the very end of our conversation finally concluded that I needed a new printer. It was a nightmare and from what I have read in other reviews this is very common. I would never recommend an HP product to anyone based on the terrible customer support alone. I am having other issues with the newly replaced printer regarding the support team. My product does not have a touch screen. Instead it has a series of 6 touch light buttons that are hard to decipher.
Desired outcome: Fix future errors that come up promptly and set up my current printer so that I can start printing.
This review was chosen algorithmically as the most valued customer feedback.
Purchased Pro 8035 - Aug 4, 2020 at that time HP was awarding free ink with purchase. I called the Instant Ink to register for the free "INK". It was for NINE Months of ink refills, during the process the female person that I was speaking to was entering my information. THEN she said to me you have just been awarded ADDITIONAL INK which makes your total of...
Read full review
HP
-
13" ENVY laptop
Sent UP, Santiago Reyes, Case Manger

Re:  CPL#5065323390 CRM:0059670000724

I did not receive a call from you on Friday which I was expecting. You have called me every Friday telling me the same thing - that my computer can not be fixed and a check for 1299.99 has been sent to me. Have I received it yet?
However, you probably had nothing to tell me. I have never been told the truth. We both know that I have NOT received the check that HP owes me of 1299.99.
This complaint began on March 21, 2021 when I sent you pictures of the 13" HP ENVY laptop under warranty. I sent it back to you as requested. by UPS label you sent to me.  I was told it could not be fixed. And there was no comparable computer to give me. I have been in constant contact with you & HP since that time. 
I was told varying reasons why I did not receive the check including problems with HP financial dept and issue with mail in mid May. As it is now the end of June and I still have not received the promised check - which by the way, another case manager was able to see I was due when you were not available (This happens every time I call you back as requested). This case manager said he had to transfer me to his manger.
I waited on that phone landline (being promised at intervals that some one would be with me shortly). after 1 1/2 hrs. I kept the line open and called your supposed direct line from my cell phone. Another personan also told me that I would need to speak to a manager. I was now on 2 lines waiting and never getting to speak to anyone. Then the landline phone went dead and I got a message "If you would like to make a call please hang up & try again" this meant that HP hung up on me after 2 hrs or more. Then the second phone - the cell phone went dead. I looked at the time and realized that is was probably after HP hours and that HP just ended all calls.
After months of phone calls and emails and promises "the check is in the mail" I still have no computer and certainly not the promised check.
Desired outcome: receive check for 1299.99 that HP has told me I was due
HP
-
HP ENVY 5000 series
AFTER SPENDING HOURS TRYING TO FIGURE OUT WHY MY PICTURE WAS COMING OUT GREEN (WHICH I NEEDED TO SEND IN FOR A LISCENSE) I called tech support and told them that there was no magenta coming out in my diagnostic test, which I first contacted the store thinking it was the cartridge.
Tech support told me it must be the printer head -- and they could not help me because the 1 year warranty was up 6 months ago! I would think that any product you buy should last longer then 6 months past a warranty. So basically I bought a piece of crap. I do not think i ever printed out pictures before so how do things break if they are not used? The government offices are not opened and everything is needed to be done on line because of Covid, and is putting a lot of stress on the rest of society. It is very dis-heartening that companies seem to lower their standards on a daily basis.
Desired outcome: Better quality of purchased items, or items that do not have to be replaced 6 months after warranty is up
This review was chosen algorithmically as the most valued customer feedback.
I have an open case number 5052223799 which has been opened since 29/04/2021 and it's really very disappointing that my issue is still not fixed. And i have been running diagnostics for the battery and still my issue has not been resolved yet, When i ran the diagnostics i face the battery fuse issue after that i was told that i need to pay more than 8K to...
Read full review
HP
-
HP Envy Pro 6400 series
I purchased an Envy Pro 6400 series last September and enrolled in the Instant Ink programme.
All went well until I got a paper jam. It then started printing cutting through the top line of type.
Switched off and disconnected then re-connected after 5 minutes which seemed to resolve the problem until I got another paper jam.
Same issue but this time the disconnecting method did not work.
After a 2 hour phone call and remote assistance I was sent a replacement as my printer was still in warranty, and told to keep instructions, cables, inks, etc.
The new printer came - without ink - but the old cartridges were not compatible because I was enrolled in the Instant Ink programme.
A return label for my old printer was also not included. Further communication with HP resulted in new inks being sent and being told that 'there must be an address somewhere where you can send the old printer'. In the meantime an email from UPS indicated that a return label was on its way.

I put the new ink cartridges in the replacement printer and a printer information page printed - cutting through the top line of type - see photo below.
I tried to connect it to the Instant Ink programme but it needed a code - which it didn't give on the configuration page.
I therefore could not connect my laptop to the printer.

It seems as though one department does not communicate with another - especially with regards to the Instant Ink and the efficiency of the printer is in serious doubt once you get a paper jam. I have now decided to cut my losses and buy another printer and it will definitely NOT be HP.
Desired outcome: Reimbursement - or at least a goodwill gesture - for the cost of the original printer as it is still in warranty.
We are here to help
16 years' experience in successful complaint resolution
Each complaint is handled individually by highly qualified experts
Honest and unbiased reviews
Last but not least, all our services are absolutely free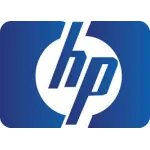 HP contacts