This review was chosen algorithmically as the most valued customer feedback.
It has been 2 weeks since raised request for problem coming in a new DELL laptop. Daily following up over call as well, they only transfer call to another or provide a different number daily. What type of service it is: totally unacceptable and needs to shut on a result. mail for reference: Hello Team, Any update for the case...
Read full review
Dell
-
Inspirion 15 3511 Hardware failure
1) Current complaint - This laptop was purchased in 9/2022. After only 7 months of use (interrupted by first repair, see below), the hinge on the right side malfunctioned. It became hung up in some manner as to prevent opening the laptop cover/display/screen even 1 inch. Pulling on the cover resulted in the frame of the display/screen being pulled away. If the cover were to be forced open the frame of the display/screen would have been pulled off entirely.

2) Previously, after only 2 months of use since purchase, the touch pad malfunctioned. The machine was sent to Dell for repair. They told me they had difficulty obtaining parts, so the machine was in for service for 2 months before being returned to me.

3) After only another 2 months of use, the touch pad malfunctioned again. Because of the extreme delay in repair the first time, I opted to ignore the touch pad problem. I installed a remote mouse and turned off the touch pad.

With the breakdown of the case, I called and asked for a refund on this machine. I was told that it was too far past refund time (30 days).

I will not return the machine for repair because this is no longer a trustworthy piece of hardware.
Desired outcome: Full refund. I will return the machine.
Dell
-
Alienware Aurora R11 Dell Desktop
Bought a new alienware pc $3k in March of 2021. Weeks after setting it up, it began blue screening, which means the pc went to a blue screen and would have to be restarted. It also had a fan that ramped up and malfunctioned. After contacting Dell tech support several times while under warranty, and following their directions to completely wipe the computer several times causing me to reinstall and re-download everything to the pc, the original 2 issued remained. I called again this past winter and repeated many steps requested by Dell but finally they sent a tech to my house. He repaired the fan and reinstalled windows. Said it was fixed. It was fine for a few months but began blue screening again! Now out of warranty, they wanted to charge $99 to fix a problem they claimed at least 5 other times they'd fixed! The tech told us it was a common software problem. A file was on the system that shouldn't be and by reinstalling windows that was to fix everything. These CSRs we spoke to on 4/13/22-4/14/22 were rude. They lied by telling me twice a manager would contact me. And continued to demand I pay before they'd help me. At one point, the csr said he'd troubleshoot and if he fixed it I could then pay. I asked why I should pay money now to fix a defect that 5 other times they couldn't fix for free while it was under warranty. I explained if they couldn't waive the $99 fee I would never buy from them and would let anyone I spoke to know of the defective product and their inability to fix it. I will take this pc which cost $3k, and have a local tech fix it. We will pay the local double, if we have to, but Dell won't get another dime! As of 1:17pm EST no manager has called me. 2 reps said one would call by 1pm today.
Desired outcome: I wanted the blue screening to stop and the $99 fee to be waived or if they couldn't fix it refund my $3k or send me a new tower
Dell
-
Dell Laptop
I purchased DELL laptop computer from AMAZON (Invoice attached).

Since I am an IT engineer with 40 years of experience, I quickly discovered that this PC had a problem with USB port (which I used to transfer files from/to external hard drives. After contacting Dell Support Rep. several times I was not able to resolve the issue with them and I Instead of returning this PC to the seller I decided to send it to DELL for repair.

One week after the item already arrived to DELL their Support Rep. contacted me through Email asking what is the problem , despite I placed printed information (along with the purchase Invoice) inside computer.

I was assured that the PC will be fixed quickly and I will receive update info on the progress by Email.

I have not only not received any repair info, but I have also been told there is no timeframe when this PC could be possibly fixed.

I requested to ship the computer back to me "AS IS" the next day. IT is because I decided to return it to Amazon for a full refund.

DELL has shipped this computer 2 days later (from what I requested). Along with that they have sent me an Email informing the computer was repaired.

After receiving this PC I discovered that:

- computer bottom enclosure piece is broken

- information in the Repair Report (found in the box) is false

- 64 Gb of RAM (which was installed inside) was stolen

After contacting DELL through Email and phone, I received a statement that removing RAM and replacing 64 GB (worth $300) with 16 Gb (worth $40) is OK and the company will not return stolen memory (RAM.)

DELL rep also claimed that parts (like RAM memory) have been replaced because they were bad.

I recorded video before the PC was shipped to DELL facility showing that this PC works fine except the communication with external Hard Drive is problematic. No other issues were reported.

After opening and inspecting this PC I discovered that nothing has been fixed. No part replaced (except the RAM memory, where there was absolutely no need for that).

In the phone conversation (recorded) DELL rep stated that company has right to remove the parts without my permission and not return it to me. They also stated that this computer warranty was void by replacing original memory (by 3rd party seller).

Removing (and not returning parts) from a serviced computer without owner consent is considered stealing and should be reported and treated as fraud.

On top of that, DELL reformatted the Hard Drive (while there was no need for that) and erased all my data along with the installed software and return to me a completely blank PC.

DELL COMPANY should be prosecuted for forgery.
Desired outcome: I request DELL to:- return stolen 64 GB of RAM ( 2 x 32 Gb DDR-4)- send replacement enclosure- reimburse me for data restoration (aprox 2-3 hrs work)I can also accept equivalent of $500 check to cover all expenses.
Dell
-
Dell Inspiron desktop
Just purchased this computer and installed at my home February 24, have called the company numerous times to fix the slow computer, nothing has helped, today they have decided it's a software issue that isn't covered in my warranty. Here is only April 11 and I'm stuck with a computer that doesn't work, the bad part is the software team is who I have to contact for 99 dollars. This is not good customer service on dells part and did ask repeatedly to speak to someone in the USA never got that issue resolved either
Desired outcome: I want dell to not charge me more for an issue I shouldn't be having with a 2 month old computer
Dell
-
XPS 137390
This laptop has been returned to Dell 3 times for repair on the same issue. The issue is it won't fully start up. The screen is black and nothing I try will turn the laptop on. Each time I call and go through the steps with Dell support, and then I have to return it to them for repair. This last time they had to replace the main logic board and reinstall the operating system. I lost everything on my computer. Very disappointing. What's worse is the second time they returned the laptop to me it had a small ding on the exterior of the laptop. This third time it came back with two new dings on the cover and a chip out of the side of the computer.

This is my second Dell computer and the first one was absolute trash, this one was better when it worked but the fact I've lost everything has me never trusting Dell again.
Desired outcome: Refund and take the computer back so I can buy a different brand that will actually work.
Dell
-
Not publishing when you get poor feedback
I gave feedback but it wasn't published.

Instead you state it "doesn't meet your guidelines".

Please don't ask for feedback if you are not going to accept it.

The issue was that when I called the freephone number they couldn't deal with my enquiry so gave me the 0844 premium rate number which drained my mobile phone of credit allowance for the month.

You need to be honest with your customers rather than having hidden charges when you offer a freephone number initially.
Desired outcome: Publish my feedback and credit me for the premium rate costs
Dell
-
LG Television purchased from Dell 05/20/2020
Purchased LG TV from Dell on 05/20/2020.

Purchased 3 Year Extended Product Protection Plan for TVs on same day for this television.

Television now has vertical lines on the screen display.

Called Dell customer care, and they said I that all warranties for LG Televisions are handled by LG. They said to Google the phone number and find them.

Contacted LG, and after several transferred calls, they indicated that there is no extended warranty on file for the serial number on this television. They also indicated that LG extended warranties are never sold through 3rd parties.

Called Dell.

Contacted Dell again and got transferred to several departments. Dell gave same response that I need to call LG.

There is nothing on the invoice to reference anything about this warranty being through LG.
Desired outcome: Refund the purchase price for the television or repair the television.
Dell
-
Dell laptop
i get my dell inspiron 5510 on 18 february 2022 buy online dell official website of from the first day the sound of the laptop is distorting so they replace the speaker but the sound is distorted more after that and they took more than 2 weeks for the servicing and after that they put on replacement now also more than 3 weeks but the replacement is not done dont get help from technician supervisor and wur team poor service calling them daily put email also message in whatsapp but problem is not solved yet very disapointing from the service and replacement. service tag J430NM3
This review was chosen algorithmically as the most valued customer feedback.
Dell computer – An EXPERIENCE from the NETHERWORLD Precision 3450 SFF BTX BASE This is a micro tower machine. I'd like to post my service experience with this. Two identical machines, bought in July and August 2021. Within two months, they started to FREEZE randomly (no mouse ability, no keyboard ability, no CTL-ALT-DEL ability), requiring power down...
Read full review
Dell
-
Vostro laptop
Do not purchase a Vostro Laptop. I did, and have regretted it shortly after the purchase.

At first the speed and capacity performed as expected. But I started to notice the vent bar above the key-pad was heating up.

Then a fan malfunction message kept appearing at startup at first occasionally then nearly every day.

Dell was kind enough to replace the fan, then the computer. The second one is doing the same thing, I purchased a cooling pad, to keep the heat down.

A Dell "Technician" told me to plug in the charger only when the battery is low, once charged, then unplug. Yes, plugged in is much warmer and hot to the touch. Not plugged in is only warm.

Since the original and the replacement have over-heating issues it appears the Vostro Laptop has an issue. I highly recommend you don't purchase one.

My concern is the overheating will shorten the life of the Laptop and could get much worst causing a fire. I would most definitely not take the computer on board any aircraft.
Desired outcome: Purchase Price refunded
This review was chosen algorithmically as the most valued customer feedback.
I hope you are doing well. I'm writing to you because I'm experiencing serious problems with The Company Dell. I bought a Dell brand new computer from the company in The end of July 2020. I have been a good customer of this company for many years. I bought two computers from the company and also a Dell Camcorder. I paid an extended warranty for my Dell...
Read full review
Dell
-
Dell Service Tag: 9RDNMT2 [Case Number : 132461000/Service Request: 1082024106] [ ref:_00D0bGaMp._5006P2Zjop:ref ]
Dear sir,

Dell Service Tag: 9RDNMT2 [Case Number : 132461000/Service Request: 1082024106] [ ref:_00D0bGaMp._5006P2Zjop:ref ]

We regret to inform you that we had log complaint on 18 Jan 2022 till date our complaint is not attend .

We never expect such type bad experience for service from dell

Our work is suffer due to delay in services , please attend it on urgent basis .

Regards,

Akshada Sadavarte
Desired outcome: attend complaint urgently
This review was chosen algorithmically as the most valued customer feedback.
Hi New laptop less than 20 days had an issue and in SSD and the OS is not booted. Dell arranged for SSD replacement and installed me a default dell image as like they handle any old laptop support. When I find out that and contact them, they say they cannot support with factory image. This is an exception scenario. I can accept if the laptop is at least 3...
Read full review
Dell
-
aurora series alienware known to overheat and not be able to run as advertised
So all of these alienware r10/r11/r12 are known to overheat and thermal throttle run at 100c, Alienware and dell know this. You really cant set the fans, the fans at full speed run over 60db, thats like someone talking normally non stop. if you have enough of these in one space you actually can break the osha 85db requirement for an office noise level. They also sound like a rocket ship. A constant kazoo noise just to still hit 80c in a room thats only 20c. These things have no airflow and no dissipation. I asked when i bought it to upgrade to liquid cooling. they say their system doesnt allow it. But in the end how can you even sell me a computer you know cant be run. At idle it sits at 65c. You cant really use proper fan curves because the program doesnt really work. Nothing they do really works to resolve it. ITs either run fans at 100% or have a pc that revs constantly like a tuner race car. I have done everything possible to resolve the issue in the configuration it was purchased as. But there is no way to do whats advertised without it hitting thermal throttle and making most things unplayable. Certainly when the point is to stream. I would have to put this pc in a seperate room and cables in a ridiculious manner to be able to use such a "high end PC".
Desired outcome: Stop defrauding consumers and wasting resources knowingly making junk you admit doesnt work.
Dell
-
Customer service/not receiving order as promised
I ordered 2 Inspiron 15 3000 laptop computers a week ago on the Dell online system, order # 310861420. When I checkout I was told that the laptops would be to me on Tuesday 11/16/2021.

I did not receive them but my credit card was charged. I called on the evening of the 16th and was not able to get a hold of anyone, I thought that they had 24 hr support.

I found an online chat and was connected with Tina Maria and she said that she was gaming support and was not able to help me and gave me a number to call the next day after 7:00 am.

I called the next day (11/17/2021 Wednesday) and spoke with Raghava Sarma Annamraju. I let him know what had happened and that I needed these laptops because I was leaving the country and they are gifts. He told that he spoke with their logistics team and that my order would ship from Los Angeles and that I would see the order on Thursday 11/18/2021. He guaranteed me that he would personally make sure that the laptops arrived on Thursday 11/18/2021. He sent me an email with UPS tracking information and told me that if I had any further issues that I could reply to that email and that he would take care of me. He ended the conversation by telling me that I would be getting a survey and asked me to give him 5 stars on the survey.

On Thursday when the laptops did not arrive again I sent him an email and still have not heard back from him.

I called customer service again on Thursday and spoke with a man by the name of Syed Abdulla Qadri who told me that the order had shipped and I told him then why is the UPS tracking site showing that they haven't been picked up yet. He was not able to answer my question. He said that he was assigning a case specialist to my case and that the case specialist would call me today Friday 11/19/2021. I never received that call (surprise) I did receive and email from someone by the name of Srinath Reddy saying that he tried to call me but was unable to reach me. He also said that I could respond to the email which I did and of course I still haven't heard anything, it is almost 11 pm right now. I responded to the email and said if you tried to call me then why don't I see a missed call from you and I asked him to call me again, you guessed it no call back.

I called customer service again today Friday 11/19/2021 and the lady that I spoke with said that there was nothing that she could do to help me, I asked to speak to a supervisor and was put on hold for almost 40 minutes and was then disconnected. I called customer service again and again asked to speak to a supervisor and was hung up on again.

So Dell charged my credit card 3 days ago for the 2 laptops but still hasn't shipped them. I delayed my flight and had to pay for an expensive ticket change but no laptops. I leave in the morning so I went to Walmart tonight and bought laptops from them to take with me because you are not able to rely on anything that the reps from Dell tell you. I left customer service off on purpose because the reps I have dealt with so far know nothing about customer service.

I hope that when I get back from my trip I can get my money back from Dell, not holding my breath.
Desired outcome: Get my money back
Dell
-
Dell Migration
Today, Nov 3, 2021, I called Dell tech support for help in moving my documents and emails from my old Dell laptop to my new Dell Inspiron 3501 that I bought. Was told I needed their Dell Migration for $51.38. After paying by Visa credit card, I was told I could not get help w migration until 7 DAYS later!
Received no reason when I asked why I could not get help immediately. Just told would be Nov 10.
#PoorDellTechSupport
Desired outcome: Immediate migration of my files and emails to my new Dell laptop
Dell
-
a dell inspiron 3275 junk computer that i purchased
My name is george varnavas at 88 robby ln new hyde park ny 11040
With the order 563224749 customer 5300173054 purchased
Inspiron 3275 dell desk top
Since I got the desk top it was not working properly called 20 times
The support of dell to correct the malfunction they did temporarly corections
However never solve problem
My request to replace the dell ispiron with a working dest top
Contacts tel 516 3654051 cell 917 6792135 email [email protected]
Thank you
George varnavas
Dell
-
Slow Exchange Process For A New Inspiron 15 Touch Laptop Delivered Non Functional
Never again will I get a Dell. I ordered a computer on Wednesday, 10/6, and my order qualified for next-day delivery. I received it on 10/7 and began setting it up. I soon realized the touchpad (mouse) was not working at all so I attempted to troubleshoot on my own and found that the system didn't recognize that my unit even had a touchpad. I spent an hour on the phone with a technician to troubleshoot my brand new laptop on the day it arrived. Once the rep finally figured out that the unit had a problem, they offered me to service it or exchange it. Of course I picked exchange--no one should service a brand new unit that you barely turned on. The representative told me that I would receive an email in 24-48 hours to tell me the next steps, which was longer than it took to order and receive the brand new unit. I complained and requested my case to be expedited. Since my service call was on a Thursday, imagine my surprise when I did not hear back from Dell about my new computer until the following Monday where a representative told me that my exchange was STILL in progress and I should have a brand new unit in 8-10 days. I lost it. I told the three reps who all called (all foreign) that the Dell website showed that new orders for the laptop I purchased still had next day delivery options, so it made no sense that since Dell sent me a faulty unit, I would have to wait possibly 2 weeks for resolution. I mention that all the reps were foreign because they gave me signs that they really didn't have the authority to escalate, or that this was so common that I was just one of many customers in the same boat. The one who claimed to be a floor supervisor made it appear that maybe it's a shared call center and they don't actually work for Dell. Although all three reps claimed to understand my inconvenience (and not to mention the Dell Cares Twitter account because I complained their too of course), no one was capable of doing anything. Even though Dell took my money and shipped me a broken computer, it was on me to deal with the inconvenience of waiting up to two weeks for them to resolve it...although anyone who wants a new computer (like I once did) can have the unit tomorrow. Just hope that it's a working unit. Even if Dell took your money, they do not care to resolve your issues quickly. Dell will send you a non-functional unit and then wish you luck on getting the issue resolved. Never again. Never again. Never again.
Desired outcome: I want a functional computer. If they can issue a new computer with next day delivery, if the computer they issue isn't functional, Dell should be just as quick to try to resolve the matter.
This review was chosen algorithmically as the most valued customer feedback.
I have been stuck with this expensive lemon that Dell refused to take back and exchange for one without issues (the call center in India refused to process an exchange) since 2019. It was sent for repairs one time only in 2020 and was returned to me, covered in filthy smudges (during the pandemic) and the power supply cord had a bent end (where it plug...
Read full review
We are here to help
16 years' experience in successful complaint resolution
Each complaint is handled individually by highly qualified experts
Honest and unbiased reviews
Last but not least, all our services are absolutely free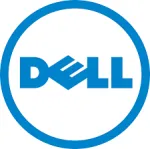 Dell contacts