Greyhound Lines complaints
475
Greyhound Lines
-
Rude, disrespectful customer service, in Dallas terminal April 10, 2022( sunday))
Been here since this a.m. after one 3 hour layover, in LA. Where a driver had to be flown in from Vegas. Bus was extremely overcrowded, smelly and half the people to rear of bus took off face masks. The driver, she tries to make up time by cutting our meal breaks down to 20 min. But everyone did not have time to get thru line before she walks in and yet, shaves another 7 min. Off meal break . Alot of customers didn't get their first meal break, at Mac Donald's. Including myself. Then, after seated next to a man, who feels the need to masturbate in the seat next to me. His movements against me, cause of tight seating space, woke me up. I was frightened and pretended to be asleep, the following stop, he got off. Then, a flat tire. Driver would not pull over, tried to make it to next stop, but tire wrapped around axle, causing it to smoke & spark and passengers screaming demanding him to let us off before sparks and fire. Finally tire wrapped around axle locked up bus and got stuck on hill. Waited another 2 hours. And had to unload all our luggage ourselves and keep it with us til other bus arrived. Then, we make it to Dallas but too late for bus. So been issued another reissued ticket. For 8p.m. been waiting, standing in line since 7:30p.m. it is 10:26p.m. and bus just now coming. This has been a nightmare. I request a partial or full refund. Thank you. of
Desired outcome: I request a partial or full refund. Ermefstine E. Brown ./ conf.# 8888186901, 4/ 7/2022, date of purchase.
Greyhound Lines
-
Unused fare/ refund
I purchased a ticket and same day return for my girlfriend Carlyn Wright to travel to Columbia, Mo to visit her Mother in the hospital for stroke.

Departure: 11:00 AM 4/10/22 St. Louis

Return: 9:35 PM 4/10/22 Columbia

Confirmation # 88895749

Cardholder: Lukas Nichols

It is 9 Am 4/10/22 and I am seeking a refund in advance of the scheduled Departure.

Customer service informed me it is non refundable, however considering the circumstances and my proactively trying to resolve before said departure I am asking for a refund on the fare.

I am filling a dispute with my bank and cardholder for goods or services not received on the transaction and only hope for an ethical return of funds.

Please and Thank you.

Luke
Desired outcome: Ethical refund of fare requested before said departure.
Greyhound Lines
-
Bus tickets
My grandson and his girlfriend purchased tickets to go to cleveland from buffalo ny on april 13th to 15th for college. Their itinerary was cancelled and this trip had to be canceled. I understand the policy of no refund only exchange. Called customer service and tried to get answers but couldn't. They insisted that i could reschedule but had to have dates to do so or my ticket would be void. Also pulled up other customers tickets and told me that i already traveled april 8th which today is april 9th. Our only ask was that there be a voucher of sort that would allow travel when they have a destination. The rep told me that i can call next month if i know where and when they are to go and i pressed her as to how she knew if i used these tickets or not and no answer, out and out lies so many times and if you want a manager, oh no, they wont come on the phone. So they get to keep your money while you in good faith try to "exchange" your ticket.S kept telling me its policy but there is no policy stating that.
Desired outcome: JUST TO ABLE TO USE THESE TICKETS AS STATED WITHIN ONE YEAR, I WANT SOMEONE TO CALL ME AND EXPLAIN HOW THIS DISPICABLE CUSTOMER SERVICE INTERACTION IS THE FACE OF GREYHOUND
Greyhound Lines
-
Personal property
I walked into the entrance and was immediately directed to have my bags searched. I was made to empty my pockets. As if I am not familiar with every rule and policy of this bus line, I was completely unaware that I wasn't allowed to have a vape pen. It was nothing special, just a simple disposable vape pen. The lady that searched me confiscated my property and when I asked the front desk for a solution to getting my property back, they offered none. I paid good money for this ticket, not to have a greyhound employee take my personal belongings as if this were some sort of prison setting where they can do whatever they want. I was disrespected and the principle of the entire idea of confiscating property that is not illegal is completely out of line. I am asking for a refund.
Desired outcome: I was disrespected, and I feel, discriminated against.
Greyhound Lines
-
Bus driver
Today's date is Sunday April 3 2022 1581 bus schedule leaving from Atlanta Georgia was late an then when we finally get a bus the driver was very mean like he didn't want to drive us to our destination he pulled the bus over in the middle of no where an got in a guy face that was sleep up until he pulled the bus over an threatened him about smoking on the bus tee tried to tell him that the man was sleep an no one was smoking he then threatened us an told us he would stop the bus right know there was no one smoking on the bus the bus driver is mean an rude an I will no longer be riding greyhound
Greyhound Lines
-
Failure of Greyhound Bus to show up to pick up scheduled passengers
On 04/02/2022 my wife and I and another passenger had e-ticket reservations on Greyhound Bus schedule 3434 from White Plains, NY to Boston, MA. The bus was scheduled to leave at 10:35 AM. We arrived at the bus station at 10:00 AM. At 11:30 the bus had not yet arrived; there was no one at the bus station to provide information, and the bus simply did not show up in White Plains to pick up passengers with confirmed e-ticket reservations. Customer service when called indicated the schedule had been canceled; failed to provide a reason and said they didn't have a clue why the bus failed to show up as scheduled in White Plains, and could not provide any guidance on how to obtain a refund or filing a complaint. Three passengers were therefore left in the lurch, with no e-mail or text notifications of the bus cancellations. My wife and I had to make alternate train reservations and use Amtrak instead to get to Boston for a scheduled event with a three hour delay in getting there. Extremely dissatisfied with Greyhound's cavalier attitude towards its ticketed and confirmed passengers.
Desired outcome: Explanation of Greyhound's conduct in the failure to show up to pick up passengers on a scheduled stop, notify them of a cancellation or allteration in schedule, and a refund of the ticket cost
Greyhound Lines
-
grong day ticket
I request a ticket from Los Angeles to San Francisco and I told her that I need to leave thursday night to be in San Francisco by friday morning. when I print the ticket thursday night the ticket was given for wednesday and my doughter and I ask the driver to take us and He didn't want it. I felt so bad because wasn't my foult. my confirmation # is 88294821.

Our tickets were round trip. I need my money back please. my doughter is disable and I am a senior and for us is a lot of money that we cannot afford o loos it. thank you and please help us.

This happen thursday march 31, 2022
This review was chosen algorithmically as the most valued customer feedback.
I purchase ticket on Greyhound traveling from FT Worth TX to Atlanta GA on 03/28/2022. During my trip I had a layover in Dallas TX for 2 hours, and notice there was no sign for people with disabilities seating area. I spoke with the agent at the counter where is the seating area for passenger with disabilities and shown him that I purchase a priority...
Read full review of Greyhound Lines
This review was chosen algorithmically as the most valued customer feedback.
On March 11th 2022 I had a trip confirmation #86952337 LA leaving at 2:30 am arriving March 12 th in KCMo 7pm with a switching busses in Tulsa Oklahoma. That's not what happened. When we got to Flagstaff Az there was a snow storm it started getting cold. We kept asking the driver it please turn up the heat. He just ignored us and I asked 3 times. He finally...
Read full review of Greyhound Lines
This review was chosen algorithmically as the most valued customer feedback.
I arrived at the Indianapolis greyhound station at 3:00 am on March 26th and found my line to wait for boarding. I was standing in line for about 10-15 minutes when the driver came to check us in. She made her way to me down the line and watched another man cut in front of me and proceeded to process him first anyways. Wasn't a big deal as we are boarding...
Read full review of Greyhound Lines
Greyhound Lines
-
The greyhound lines
I have been on the bus for 3 days from Colorado to Virginia.I have never In my life seen such a horrific display disrespect,lack of manners in my life! Everyone at Greyhound should be ashamed of themselves from the top to the bottom.Ever since I got on the bus these drivers have been ordering people around, threatening to kick people off bus, kicking them off bus before passengers can even get a seat.The people operating the bus station are just as bad if not worse.If these people don't know how to treat people with the common respect they deserve, what the heck are doing working for greyhound?I would rather pay an extra few hundred dollars to take a train or plane.And forcing people to wear masks isn't going to protect them from this deadly virus.This still is the United States of America,not Auschwitz.And this country was formed by people who weren't going to be told how to live there lives.So don't get mad if people decide not to follow a mandate,that is there right given,by those who were willing to die for it . Whoever is chairman should drive greyhound and see for himself to make some changes.
Desired outcome: That these greyhound employees start treating passengers with respect.But I can't do it for you.Only The Lord,God Almighty,creater of everything you see can change these souls.
Greyhound Lines
-
greyhound bus. no show no call. left standing in the freezing cold for 3 hours.
I booked a ticket that includes a return ticket from Burlington VT to boston.

I booked the return ticket for 11 am on Monday March 14. I arrived on time for the bus. As the minutes ticked by the bus had yet to show up. Myself and other passengers waited on the side walk in the cold at the Greyhound appointed pick up location. I received no call, email or text from Greyhound (as a company) to notify me that the bus was late. The bus did not arrive until several hours later. Closer to 3pm. I did call customer service after I stood waiting in the cold winter weather. They told me the bus was delayed and would not arrive until after 2 pm. Due to this very long delay and no notification, email, text or call I missed my scheduled connecting bus in Boston. I prefer to travel by bus vs driving. But this experience did not leave me feeling that Greyhound is reliable. I understand that circumstances happen beyond our control. I called customer service and was offered nothing to compensate the distress caused by a no show bus at the scheduled time.
Desired outcome: Acknowledment and a refund.
Greyhound Lines
-
paid 160$ 2weeks in advance bus was a no show.
My mother is 68 years old with disabilities. we paid 170$ 2 weeks in advance for a ticket FROM Greeneville tn to Dover de. The bus never came. she was not able to contact a single human being that works for greyhound for info about the buses location and updated arival timeshe waited at the location for 5 hrs and is now hospitalized from hypo thermia.
Desired outcome: i would like a human being to contact me
Greyhound Lines
-
Ticket change
On feb. 27/28 I had two bus tickets from mayfield to Pensacola,fl. In Atlanta I had got off the bus with a 5hour plus layover with a family emergency and was in hospital. So we missed the bus and now need to get updated tickets to get back to Pensacola. Confirmation numbers -8630753901 & 8630167101 I had to get off the bus in Atlanta. And I never got to finish my trip as the emergency and being in the hospital. I need it updated with tickets I still have to board the. Bus so I can get home to Pensacola,fl
Desired outcome: Get updated bus tickets to finish my travel back to Pensacola from either Birmingham Al or Atlanta, ga as shown on the rest of my tickets
Greyhound Lines
-
Getting a refund; been waiting since December 2021.
I have been waiting on a refund since December. I keep getting told the same things over & over & over. I was told it was processed on December 27, 2021 that is was processed & would be in my account within 7-10 days. It wasn't. Then I was told it would take 7-10 days for processing. Then noticed processing was complete & it would be in my account within 7-10 days. It wasn't. This has gone on over & over & over & here it is 3 months later & am still being told (just this morning) it will be 7-10 days for processing. Then again this morning that processing was complete & it would be in my account within 7-10 days. Which I was told about 2 weeks ago. I keep hearing the same thing from customer service & never receiving the my refund. It does not take 3 months to get a refund. And of course there is no one to talk to. Everything has to be done by email.

Name: John Olson

Confirmation Number: 82450900/82640765
Desired outcome: Would like my refund like they have been promising since December 2021.
This review was chosen algorithmically as the most valued customer feedback.
On 2/27/22 and 2/28/22 I travelled Greyhound from Slidell La. to Bowling Green Ky. The bus was late approximately 2 hours. Which is understandable with weather conditions and traffic. The problems began when the bus arrived. There were no signs indicating where to stand for the bus. I had to run and wave down to get the drivers attention as he didn't want...
Read full review of Greyhound Lines
Greyhound Lines
-
Request to Cancellation and Refund
On 23rd Feb 2022, I booked a ticket from Louisville to Indianapolis at 2:25 AM, after reaching to the station, they informed that the bus was cancelled. I had to reach to Indianapolis, as i had to catch a flight to Seattle within 4 hours to meet my family. I had to then find an Uber and it took me $160 to reach to the place. This is totally unfair. I put a feedback, in the feedback forum and i got a response saying they cannot refund the amount. The bus did not come to the station and i did not got inside the bus, I should receive the full refund, in fact i should receive the compensation amount as well.

It was my first time with GreyHound, I had booked for couple of my future trips as well. I would request you to kindly cancel my trips and provide me the full refund.

Details :

Confirmation number for 23rd Feb: 85987684

Name :Abhijith Gopalakrishnan Nair

Future confirmation numbers : 85096825, 85093895
Greyhound Lines
-
Lost luggage Sept. 24 , 2021
Traveled from Conroe , TX. to Denver , CO. lost luggage left under bus in Dallas , TX at the first of three bus changes. Was told by associate could not get my own bag from under the bus, as it was to large for a carry on. Arrived at next stop my bag was nowhere to be found. My bag has all my belongings in it: Contact Lenses , Birth Cert. , Bank records , laptop , Education records , winter gear , clothing , toiletries , sleeping bag. Etc. Bag description : ARMY Green Duffle Bag 5.5/6 ft long. Was told multiple times that it was being sent to Houston , TX and still NO results. I NEED my luggage. I Have givin them enough time to locate it and get it back to me. REF. # BX33 2165008
Desired outcome: Return of my belongings.
Greyhound Lines
-
no bus availiability when there should have been
my wife and i were stranded for 10 hrs in indianapolis indiana waiting for the 8;45 bus to evansville indiana come to find out they did not have a bus going out that day or could not find a driver for that route so they wanted us to stay in the terminal for 24 more hours to get a bus on monday 2 14 22 so i had to get a cab for 400$ the cheapest one i can find .
Desired outcome: i would like a refund for 2 fares from indianapolis indiana to evansville indiana
Greyhound Lines
-
Driver Solicitation
There's a driver Wayne Owen's who smokes weed before he drives and solicits sex in exchange for free rides. He picks up homeless or girls running away from bad situations and rides them around on his bus and has sneaks them into the rooms provided by Greyhound to have sex with them and his girlfriend until he drops them off in a random city or the city they choose to separate in. This just seems wrong but that's me.
Desired outcome: Secure the public is all I'll say.
We are here to help
16 years' experience in successful complaint resolution
Each complaint is handled individually by highly qualified experts
Honest and unbiased reviews
Last but not least, all our services are absolutely free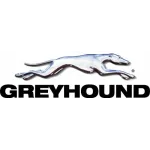 Greyhound Lines contacts