FlixBus / FlixMobility complaints
234
FlixBus / FlixMobility
-
Driver in Portugal using the Bus to Evangelize people
A bus from Lisbon to Braga 21.june 13:30 was for four hours playing right-wing religious songs mixing war sounds with "fight for jesus"screams! when a guy went to the driver saying the bus was not a church, he was pissed off and screamed if the passengers were disturbed, and the guy had to scream louder that he was very disturbed. many people were, but the driver was a real scary jesus fanatic!
Desired outcome: the fanatic driver should be removed and open his church
FlixBus / FlixMobility
-
No help/worst customer service experience of my life
I took a Flixbus from France to the Girona Airport on the 19th of May. Unfortunately, getting off at the airport, I forgot my suitcase in the luggage compartment of the bus. I called their customer service 10min later, as soon as I realized, and wanted to see what I could do, as the trip was still going on and the bus would take at least 1 hour to arrive in Barcelona. I was told that there was nothing to do other than report the "loss" of my item on their website.

I was taking a plane to Düsseldorf Weeze to spend two weeks without my suitcase and with only the clothes I was wearing. I was already going through a lot of trouble and stress, and I think the least they could have done was try and secure my suitcase, to make sure that I wouldn't lose it for good. I can think of plenty of ways they could do that seeing that the bus would need 1 hour to reach the next stop. But they denied me any real help.

What really hurts about this whole situation is the fact that Flixbus neglected my problem. I didn't lose my identified suitcase. I forgot it inside the bus luggage compartment. Flixbus lost it. The saddest part is that there was nothing really valuable in there, except for a pair of sunglasses. It also contained clothes and shoes for two weeks of traveling, a hairbrush, and a curling iron. But these are things that I bought over YEARS and that I'll have to repurchase - I don't when or with what money - because I don't have trainers or enough underwear anymore. And that's because the company ignored my ask for help and decided to be irresponsible and neglective about my problem.

And of course, they take no responsibility for that. I'm truly astonished at how this situation developed, how little to no support I received from the company (who haven't replied to a single of my messages and only contact me today to tell me that they didn't find my suitcase two weeks later). In fact, they erased my comments about that on Instagram, too. I have never felt so mistreated as a customer in my life.
Desired outcome: I just want my suitcase and its content back. If not possible because the item was stolen by someone, I think compensation is fair as this could have been avoided.
This review was chosen algorithmically as the most valued customer feedback.
The seats in front of mine slid back while the bus started moving and took up all my leg space, hurting my legs. There was absolutely no space left for me and I could barely sit through the ride. I also have a medical condition, the pain from which got exacerbated due to this issue. Not only this, but the seat ahead continued to slide and push back all the...
Read full review of FlixBus / FlixMobility
FlixBus / FlixMobility
-
My Journey Home on Flixbus
I was on the 19.30 Flixbus referenced 041.

I was scheduled to be on Bristol 22.00.

It's stops on the journey to London were Heathrow Airport, Hammersmith then Victoria.

On arriving at Victoria I wax told the journey was delayed due to the drivers legal requirement for a 45 minute break. I understand Tachos so understood the delay.

However the Journey became a trip to Reading and UWE Bristol. I had to ask as the final stop for Bristol City centre wasn't shown.

To my surprise we had no stop at Hammersmith a stop at Heathrow Airport, Reading , UWE Bristol then Bristol City Centre.

We arrived at Bristol City Centre 23.15.

I approached the driver to ask how to make a complaint. He walked away to the coach without answering.

I followed him to the coach and asked again. His reply was I've driven for 11 hours and my jobs finished. I said I've asked a simple question. Your reply is to walk off.

My concern was that I'd missed the last bus to Weston-super-Mare that I had paid a return ticket for the X1.

He drove off and I was left with a £60 taxi fare to get home.

My £7.50 return ticket had I got home on time would have got me home.

So I'm not happy with the Service from the driver. The late return and the extra £60 I had to pay for a Taxi.

This is the 1st time I've used Flixbus and do not think I'll be recommending them to anyone.
Desired outcome: Refund of my £60 taxi fare, better treatment for passengers if thus happens frequently.
FlixBus / FlixMobility
-
Greyhound.
By bus was 4 hours late. Then they said I was 4 hours late and I had to spend the night on the street in Los Angeles. I was supposed to be where in going at. 3pm today. Now it's going to be tomorrow. That unacceptable. I could have been robbed or killed and it would be on your hands. I've emailed the news stations and i will be letting everyone know what your company did to me. Unacceptable. Lying to your customers and putting False info on greyhounds website.
Desired outcome: Full refund and a return trip free of charge with an upgraded seat.
FlixBus / FlixMobility
-
Logadge was destroyed, missing clothes and electronic..
Hallo I am Echard Gabriel Cosmin and I was traveling on flexibus 24-25.01.2022 from Cologne Airport to Berlin and everything was normal beautiful... The problem I noticed wenn I arrive to destination Berlin wenn I noticed my logadge was almost open and I understand something was going on travel with out I noticed and I opened the right there on site in bus station and see everything was mix up clothes missing my tablet tastature from aplle missing and wenn I asked drivers from the bus what's happened with my logadge they have said to me he was a Zoll contoll in Cologne Airport and the police he can check everybody logadge without they know... Butt another driver became very aggressive with me almost kick with a punch I need to specify he was 3 clock in the morning he was dark nobody there maybe they have surveliance camera... He was a Warsaw bus drivers...
FlixBus / FlixMobility
-
Kamil Koç Turkey - Bus Services and 'Irrespectful' Personnel Behaviour
FLIX BUS Customer Service (Kamil Koç-Turkey Business Partner)
My travel information subject to the complaint: Route: Istanbul Esenler - Yozgat (Turkey); Date: 05 August 2021; Time: 21.30; Seat No:1; PNR No: 1100117228
Dear Sirs, Madames,
As a Kamil Koç (business partner of flixbus in Turkey) customer, on Thursday, August 5, 2021, at 21.30, we set off from Esenler-Bus Station as the number 1 seat passenger to go from Istanbul Esenler Bus Station to Yozgat. When it came to Alibeyköy bus station, the vehicle broke down! I waited for a NEW vehicle to arrive at the entrance of Alibeyköy bus station for about 1 hour. During this period, the passengers were not informed correctly. Only one of your young staff (host) who attracted attention with his irresponsible, indifferent behavior and speech came to the passengers and tried to reach Kamil Koç. The non-serious attitude of your staff in this 1 hour period is exemplary! He was irresponsible enough to even state that 'it is a mistake to choose Kamil Koç when there are local companies'!
After waiting for 1 hour, a vehicle with plate no 34 VF 4367 arrived. This vehicle was not a SUBSTITUTE vehicle, it was another VOYAGE vehicle with different passengers, we were transferred to this vehicle at around 22.30. Then we set off from Alibeyköy. When we came to Dudullu, the BUS started to fill up with the passengers of this VOYAGE. While I was sitting at number 1, I was made to pass to SEAT NO 5. In FACT I had paid an additional 5 TL for a 150 TL trip, while buying a ticket, I paid a total of 155 TL for the number 1 single seat. However, I had to continue traveling in the seat at number 5 with another passenger with seat 6. I told the assistant that these practices were wrong and I objected. The journey went on and when we arrived at a new station between Istanbul and Gebze, I heard the assistant make the following negative comment about me outside the bus; He was speaking in a distorted manner, 'It is perfectly normal to make saet 1 passenger to pass to number 5'. When he got on the bus, I warned this assistant in an appropriate manner. He had dared to say to me that 'You are doing wrong to me'. Then I stated that I would sue him and the company. Among the passengers, he disrespected me by saying loudly, "Call a lawyer or a prosecutor, " and he went beyond his limits.
Why does Kamil Koç employ such a irrespectful person as a staff? I was treated humiliatingly in front of other passengers on the bus! Your assistant personnel showed me ignorance and disrespect with the attitude of "this is my vehicle, my OWN passengers will sit in number 1-2 in my vehicle".
My customer rights was seriously violated.. Does Kamil Koç vehicles (Flixbus) belong to the assistants!? I was patient until I reached Ankara, but I lost my peace and I did not want to tolerate the disrespectful style of your staff and I had to change vehicles in Ankara and continue to Yozgat with another vehicle.
NOW, I COMPLAIN again about your staff who caused me to travel uncomfortably. I request that the necessary disciplinary and in-house administrative penalties be applied. In addition, I demand financial compensation for traveling in a different seat (with a passenger sitting next to me) instead of a single seat, I paid an extra 5 TL. In addition, as I had to continue the journey between Ankara and Yozgat with a different company as a result of the attitudes and speeches of your disrespectful staff, I would like to request that 80 TL be paid to me.
I am 45 years old, UNIVERSITY ACADEMIC MEMBER. I HAVE GIVEN THE REQUIRED INSTRUCTIONS TO MY LAWYERS, I WILL APPLY TO THE ISTANBUL CONSUMER ARBITRATION BOARD AND DEMAND MATERIAL AND MATERIAL COMPENSATION. In case Kamil Koç or Flixbus does not take action against all the personnel who caused the above mentioned incidents, I will apply European Commission to take necessary legal action against Flixbus. I know very-well European Union Law since I had a Master Degree on European Union Law!.
I am sure that Flixbus, as an international company, shall take necessary against Kamil Koç Personnel (all of those who caused me to experience a terrible unlawful voyage)
Regards.
Fatih KAYHAN- Assistant Professor
Desired outcome: Material compensation and adm. sanction to be applied for the related personnel
This review was chosen algorithmically as the most valued customer feedback.
I was traveling from Tucson to California with my family. I was not aware that my 8 year old son brought my sisters snake on the bus with us that he had in a purse. The snake was found at the front of the bus and the driver told me that at the next stop in Los Angelas that we would have to get off the bus. He drove almost another 2 hours with the snake on...
Read full review of FlixBus / FlixMobility
This review was chosen algorithmically as the most valued customer feedback.
FlixBus was very rude to me today! I had booked a bus from Paris to Florence and the driver didn't allow me as I showed my France visa card( carte de Sejour) since I'm an international student that's also a PHOTO IDENTITY PROOF and these regions are Schengen region and I don't understand why my card was not accepted and he kept demanding for my...
Read full review of FlixBus / FlixMobility
FlixBus / FlixMobility
-
bus employee
Hi, I wanted to use the toilet as I really had to pee and the bus driver wouldn't allow me to. I don't understand polish and I felt he was discriminating against me. I am currently struggling to hold it as I have a long way ahead of me. They are breaking the law and I will make sure everyone hears about this I demand a refund of my money for this ride. They were so rude all because I asked to use the toilet.
FlixBus / FlixMobility
-
actions that were made by the bus driver.
The reason of this compliant is to inform the bus flix general managers.please be advice that today on dec 22nd my family and i had that worst experience ever at flix bus. We left las Vegas at 8.05am we usually make a stop at barstow to use the restroom or grab a snak or food .but that didn't happend this time .instead she stop 45 minutes after we left las vegas in the middle of nowhere we were there at least 20 min.and because of that she didn't give us ur time to grab any food or snaks.my kids had just woke up and were very hungry .the bus driver drop a person at barstow. So i run to the store to get food 3 mins later my wife enter the store screaming and berry nervous that the bus driver told her to get out the bus and wait for the next bus .my kids had a stomic aid all the way to los Angeles .please put ur self in my situation.how would u feel if ur kids were hungry and u couldn't give them anything.
FlixBus / FlixMobility
-
bus
4 passengers, including 2 kids 5 & 7. The bus does not enter the bus stop line at all "because was out of time" according to the support (initially). The next has was I 9 hours. We took a train. I submitted a written complaint according the company rules. The company was ignoring my mails, calls but I was persistent. The company started to insult me and finally refused the issue at all. Have not compensated nothing.
Since it is the very "normal handling" by FLiXBUS than...
FlixBus / FlixMobility
-
flixbus cancel our return trip
We received a simple mail of flixbus announce that our trip to return back home was cancelled. They programmed automatically another trip for us in the next day. It was so hard to get their customer, they said it was normal and we must pay for hotels to stay at night but they are not sure if there's a refund. We paid for alternative transportation to get back home. flixbus doesn't reply to my mail, formulas was full filled but they don't care to reply.
This review was chosen algorithmically as the most valued customer feedback.
NEVER USE FLIXBUS EVER!! At the end of August 2019 I bought a ticket from Zurich to Berlin for 11pm. After deciding it was easier for me to fly I booked a flight for 7am the next morning and never got on the bus. I'm happy I did because the bus arrived about 10 hours late in Berlin (I had notifications from flixbus emailed to me updating me on the bu...
Read full review of FlixBus / FlixMobility
FlixBus / FlixMobility
-
I was not pick at my bus stop. I have to pay extra money to nearest bus stop without any notice.
confirmation number 1065188786

i previously booked my trip to be pick up at USC on November 27th from USC LOS ANGELES TIO BAKERSFILED but the driver took off saying that i have BEEN rerouted to Downtown, Los Angeles location . I have to spent 35 dollar to get to the bus stop. i was never notify until 3 hrs. after scheduled pick up time that the company have changed the pick up site
i spent 35 dollar to make it to the next stop time, my time was changed from 740am to 1040am. i need my money spent on the taxis and some of kind compensation for the pain i have to endured. This is not a good service. i missed my appointment at Bakersfield for Flixbus bad customer service. see my record for today and get back to me
FlixBus / FlixMobility
-
bus service & driver
I start travel from Genoa italy to Barcelona but the bus was 30 min late .arrivel time was 5;15 but arrived at 7;20 &when they transfer in Turin then 2nd bus was again 50min late .I called 3 time the customer service but don't even know about the bus that why the bus was late.so this is my last &last travel with flix bus even will not advice to anyone to travel with flix bus.
FlixBus / FlixMobility
-
worst service and response on refund
I have booked my travel with flixbus for 13 sep from Paris to Nice with my family. I reached station on time at 7.30 PM. Got a mesaage saying bus is delayed for 1 hour initially and exteneded delay to 3 hours. Around 11 PM i got message saying bus is cancelled and asked to contact customer service but it was not working and no agents from flixbus were there to assist. I had to cancel my accommodation at destination as bus was cancelled and they did not make alternate arrangement after the cancellation. I was charged 100 euro from the hotel. I returned back to home at mid night after waiting for 3 hours with my wife and children. My entire tour was upset due to this. I have contacted the customer service next day. They asked me to submit all the expenses. I submitted expneses but they refused to pay the loss incurred for cancelling accommodation. I made multiple calls to Customer care and they says send email to finance department but finance department never responds. Worst experience I had.
This review was chosen algorithmically as the most valued customer feedback.
Yesterday i travelled from Brussels North station to Cologne south, Airport . our bus number was 815.Our ticket was for 2 people and we were carrying just one suitcase. The driver said it was too heavy without even weighing it, and said that if we dont pay 9 euros fine, he will not let us get onto the bus. He refused to let us in withoutpaying, even though...
Read full review of FlixBus / FlixMobility
This review was chosen algorithmically as the most valued customer feedback.
I booked my trip number (#1060995531) at 11:50 to Prag. I got there at 11:40 and found the bus at 11:47 (because it was white and they're usually green). So, 3 minutes before departure and the driver didn't allow me to get in and said I should have been there 2 minutes before. Then here was very impolite and closed the door, them left at 11:49h. Even then...
Read full review of FlixBus / FlixMobility
FlixBus / FlixMobility
-
bus n474 (torino-zurich/28.06.2019) did not arrive!!!
My niece had a ticket for the Flixbus N474 from Torino, Italy to Zurich, Switzerland scheduled to leave Torino at 19:10 on June 28, 2019. The bus did not arrive until 21:30 and my niece did not receive any information from Flixbus regarding the delay although all her contact details were on their database. We had several contacts with the Flixbus call center who also could not reach the driver and did not have any idea where the bus was. After 2 hours and 20 minutes of waiting, we had a final call with the Flixbus Call Center who informed us that they will pay the next train from Torino to Zurich and my niece left the bus station.
Today is October 30, 2019 (4 months after the incident) and, although we have exchanged many emails and had many telephone calls, Flixbus has still NOT PAID the train ticket I bought. They are giving silly reasons, such as: "the bus was on time ..., the customer did not give us the contact information, etc. etc. ...)
We are here to help
16 years' experience in successful complaint resolution
Each complaint is handled individually by highly qualified experts
Honest and unbiased reviews
Last but not least, all our services are absolutely free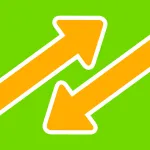 FlixBus / FlixMobility contacts