NJ Transit complaints
493
This review was chosen algorithmically as the most valued customer feedback.
I just started this great job a month ago in swedesboro. And it's never a consistent driver or schedule with bus 402. No matter what time I have to be to work or coming from work, I'm waiting 3+ just to start my commute after worming 10-11 hours. I start at 6pm... there's no 3pm bus to get there til 530. I get off at 4pm... there's no bus to get from there...
Read full review of NJ Transit
NJ Transit
-
The escalator at journal square never works
I ride the 10 and the 15 bus everyday and the escalator has been not working or has been turned off everyday for at least 2 months. Is there a reason? I am disabled and have difficulties with stairs. The escalator is not roped off nor is there a out of service sign posted. So why is it not adequately functioning? I see people still walking up the escalator although it's not operating. I'm going to complain to the Mayors office and the news.
Desired outcome: Fix the escalator or Turn it on
NJ Transit
-
Nj transit bus dangerous driving / passing group of cyclists passing
Who ever was operating bus #507 on 7/25/22 at approximately 7:10 am on the Blackhorse pike between AC and Pleasantville intentionally drove too close to 11 cyclists. I was one of the cyclists. I was riding roughly 1.5 feet to the right of the white line. The bus was driving roughly 6 inches to the left of the white line. The bus was moving at a high rate of speed and the force of air nearly caused our group to crash. This is absolutely unacceptable behavior and action from this driver. They should be severely reprimanded and reminded of the driving laws in NJ. They are supposed to be professionals. They could have killed us. Please take action.
Desired outcome: Reprimand bus driver.
NJ Transit
-
NJT 401 Bus driver
The 401 bus driver arrived at Hessian ave at 8:57am and yet again from the NJT bus driver starts getting aggressive in tone , for his own screw up and talking off the bus with an individual, this is the 3rd encounter with this driver whom doesn't display his ID number above him as required, the last 2 times I had rode this 401 line the same driver was incredibly disrespectful to me infront of my kids. , What is going to be done about this and when ?

The next encounter that contains ignorance and disrespect I'm taking NJT to court and I obtain recordings.
Desired outcome: The driver needs to be retrained in ethics and customer service and be suspended
NJ Transit
-
Bus Driver Dangerous Driving/ Safe Passing of cyclists
Bus Route #507

Approximately 7:10AM , July 25, 2022

Black Horse Pike between AC to Pleasantville

A group of 11 cyclists (me included) were riding on the shoulder but, due to obstacles on the shoulder, were forced to ride out near the white line.

The driver of this bus passed all 11 cyclists within 12 inches at a high rate of speed. He/she was driving within 6 inches of the white line. The draft from the bus nearly caused us to crash.

NJ Safe Passing Law (as of March 1st, 2022), says drivers must approach with safety, change lanes or give at least 4ft, otherwise reduce speed to 25 mph and be prepared to stop.

The driver made no attempt to slow down or move over (within the lane) to give us any room.

This was a blatant "buzzing" of cyclists.

Fortunately, we are all seasoned cyclists. If not, there is a very high likelihood someone would have gone down or into the bus and been seriously injured or killed.

This is a senseless act and the driver needs to be made aware of the consequences of his/her actions, and current law.
Desired outcome: Driver should be cited for failing to follow Safe Passing Law ($100/2points) or reckless endangerment.This needs to be put in this driver's file for future incidents.
NJ Transit
-
Escalator stoppage on July 7, 2022, at approximately 7:00 pm
I was on an escalator going down, to get to my train, when the escalator suddenly STOPPED. I was about in the middle when the escalator stopped. There were two other people on the escalator when it came to a dead stop. I fell down, as a result. I sustained significant scratches and bruises on my legs and arms. Additionally, I sustained a broken rib.

This dangerous situation was unexpected. When I get on an escalator, I expect it to work properly. There were two other people on the escalator when it stopped. NJ Transit had no business running this defective escalator.
Desired outcome: Redress grievances. This has messed me up physically, and I would like financial compensation.
This review was chosen algorithmically as the most valued customer feedback.
On July 10, about 8:30 Sunday evening, a bus, I believe bus 3424, ran a blatant red light at the intersection of Glenwood Ave and Maolis Avenue in the town of Bloomfield. I was walking my dog heading home from Watsessing Park. If I wasn't aware, I'd be dead right now. I raised my hands in disbelief as the driver sped up to run the red light.
Read full review of NJ Transit
NJ Transit
-
The workers in the atlantic city bus station.
On Friday July 1st some time between 3 and 4 my husband and my 14 yr old daughter approached a guard at a podium at the Atlantic city bus station to ask for toilet paper and was told no. This is after taking a bus from Rio Grande that they boarded at 11am and didnt reach AC until after 2. A 3 hour bus ride from Rio Grande to AC takes over 3 hours? And there wasn't traffick. The 552 bus regularly just doesn't show because of no driver. If you are gonna make people wait at least have some damn toilet paper for people who are waitin around for hours sometimes. And then to be so rude as to deny a child toilet paper to use the bathroom is crazy. And if she wasn't being lazy then why isn't there any damn toilet paper. It winded up taking a total of 8 hours to get to Philly. The bus drivers are very rude almost always. They need some courses on how to deal with the public. No wonder people throw [censored] at them.
Desired outcome: Hire people who aren't complete [censored]!
NJ Transit
-
Bad & dangerous service
Yersterday, I took the bus # 88 and arrived to bus stop #21421 at 7:31 pm and the driver let me on the middle of the street... She was driving for the left side and couldn't go to the right side, and told me lady get off the bus, in the middle of the street, and the cars moved! I had to make a stop sign with my hand to be able to get to the sidewalk. I don't know is she had a bad day, but had bad attitude with me only because I told her that I get off on the next stop... And I said her one block before arrived and I press the yelow tape... Why some drivers do that, if they don't know how return to the right side!
NJ Transit
-
85 no. Bus, 5875 Driver denied to accept NJ transit Light rail ticket
Today,

85 no. Bus, 5875 Driver denied to accept NJ transit Light rail ticket. Even though ticket was valid for next 40 minutes.Driver said this ticket will not work in bus.

Driver didn't allow me to onboard with this ticket.

Date: June 14 2022

Time: 6:35 pm EST

Location:Bus stop at Congress street plus Palestine Ave, jersey city, NJ

Please refer the attached photo of ticket.
This review was chosen algorithmically as the most valued customer feedback.
Ok as soon I aboard the bus he was so rude I don't do anything wrong just get inside the bus 123 number 21163 coming from New York to Christ hospital at 12:50am on Monday 13
Read full review of NJ Transit
This review was chosen algorithmically as the most valued customer feedback.
Why is this bus line not managed ? No buses come on time not enough busses for the amount of people People are standing in line for hours for a bus This is ridiculous!
Read full review of NJ Transit
NJ Transit
-
Complaint
I live in the above mentioned property. Between my property and the NJ Train lines there is a huge Bush of trees that poison ivy is included. The mosquitos, ticks, bugs and poison ivy is out of control. My neighbors apartment building at 249 Court Avenue, Lyndhurst, NJ. is even worst. As much as i try to keep my yard sprayed you still can't go back there and enjoy the yard.

Please i beg you to come and clean out the 249 Court Avenue property between their yard and the train lines...I am am allergic to poison ivy and mosquitos and want to be able to enjoy my property.

I can be reached at [protected] or by email [protected]@comcast.net

I did this complain a couple years ago and NJ Transit did send someone to clean out back there but is out of control again.

please we need your help mosquitos and poison ivy will put mi in the hospital...

Yamila Pando
This review was chosen algorithmically as the most valued customer feedback.
There is a black male bus driver that drives on the 78 route. He comes to pick me up either at 4:09pm from Metro Way and Enterprise Avenue but today (6/6/22) he came on the 3:49pm schedule which usually it's a nice lady that is driving. I'm new to New Jersey and was unaware of how to catch the bus so I didn't stick my hand out and he looked at me and passed...
Read full review of NJ Transit
This review was chosen algorithmically as the most valued customer feedback.
Hello! I've always lived in South Jersey, but recently moved to Galloway (near Atlantic City) to go to Stockton University. On and off campus, I've seen many NJ Transit bus stops, which is great! I am a big proponent of expanding accessible public transportation, so seeing it in my area is a win. But only some of the stops are actually bus stops. Many are...
Read full review of NJ Transit
NJ Transit
-
Bus Driver on 167T - Teaneck
Since I moved to Jersey I have never experienced a treatment like this and a disrespect for the passengers of the this line.

This driver not only put his book back on the disable seating so no one seats there even when the bus is pack. This is every night.

Today I experienced something different, I didn't wanna missed my bus so I ran up the broken escalator and got in the bus. I showing the app I told him I show you my ticket right now just let me grabbed the seat and catch my breath while others passenger in the bus. He was rude and told me I need to showing the ticket before seating. Mind you im pregnant and I mentioned I will show the ticket.

So I got off logged in and show him then he asked me to show him a gain and give me attitude.

This happen on 5/18 at 8:35-8:40 pm

167T bus 211170

On top of that he gets off the wrong exit and don't even communicate with the passengers.
Desired outcome: Disciplinary acción
This review was chosen algorithmically as the most valued customer feedback.
I called about a schedule and one representative hung up and the 2nd one told me the busses ain't go to that transit in which someone told me earlier they did
Read full review of NJ Transit
NJ Transit
-
Bus driver on bus 123, 5807 leaving Port Authority at 6:05 on Sunday, May 1
I always have a monthly bus pass in my phone. Because the internet doesn't work sometimes in places at Port Authority, I sometimes can't pull up my pass until we are away from Port Authority. On May 1at 6:05 PM, I tried to board bus route 123( 5807) to Jersey City through Palisade Avenue. The bus driver was combative from the get go. I tried to explain I would be happy to show him the pass as soon as I had internet. Instead of letting me on, he argued and said that we were supposed to have it pulled up by the time we get on the bus. I am aware of that, but sometimes there are problems with the internet. He is the first bus driver ever to argue with me. All the other drivers say no problem and I always go back and show them my pass. I think it's extremely unprofessional to buy a monthly pass and then not be able to use it, because of something that has nothing to do with me, poor Internet connection. So please talk to the drivers and tell them to be a little more understanding when our passes are not working. Apparently he also shut the door on another customer's face when she couldn't show her pass either because of the Internet. Both she and I ended up taking the next bus. But he should not be talking or treating customers in that manner, and needs to back off on the power trip.

Thank you
NJ Transit
-
Bus driver
I wrote to the company they replied I replied never heard back as of yet, I have not taken the bus in years so I wasn't sure how much it was, now I know as I did an itninerary, I got on the bus with my son and put 5 dollars in the machine, I saw it added to 3.50 I waited for my change, he said no it's 5.00 , I said for 20 blocks it's 5 dollars? He said yes I then came back and did the itenerary to see how much it was and it's 1.60 a person for the route I was taking. It isn't alot of money it's the principal of taking advantage of people that have no clue
Desired outcome: An apology is all I'm asking not to leave me hanging like they are doing, all the responded was how old is your son and that's it, very unprofessional
NJ Transit
-
NJT Bus 171 - Bus# 7745 @ 4:10pm on 4/12/22
Bus driver had her backpack on the front seat, not letting anyone sit there, including an elderly woman who had a cart. The seat was marked as priority seating for disabled or elderly and the bus driver had no right to exclude anyone from taking that seat, especially as the bus was filling up during the rush hour. This occurred on the NJT #171 bus leaving from GWB, platform 12 at 4:10pm on 4/12/22.
Desired outcome: No one should be barred by the bus driver from a seat - especially the front seat to the right of the driver - which is designated as priority seating for disabled and seniors.
We are here to help
16 years' experience in successful complaint resolution
Each complaint is handled individually by highly qualified experts
Honest and unbiased reviews
Last but not least, all our services are absolutely free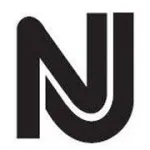 NJ Transit contacts