Overview of Icing customer experience
ICING, the online jewelry and accessories store, has been receiving a lot of negative feedback from its customers. The most common complaints include poor quality products, slow shipping, and unresponsive customer service. Many customers have reported receiving damaged or defective items, and have had difficulty getting a refund or exchange. Others have complained about long wait times for their orders to arrive, with some reporting that their orders never arrived at all. Additionally, customers have expressed frustration with the lack of communication from ICING's customer service team, with many reporting that their emails and phone calls go unanswered. Overall, ICING's poor product quality, slow shipping, and unresponsive customer service have left many customers feeling disappointed and dissatisfied.
Newest Icing complaints
ICING's Disrespectful and Dishonest Mistake: Sent a Bow Instead of a USA Flag Bandana
I recently ordered a bandana with the USA flag on it from ICING, but boy was I disappointed when I received a little girl's bow instead! What a disrespectful move towards the USA and dishonesty towards their customers. I mean, come on, how hard is it to get an order right? The worst part is that when I tried to contact customer service, they were no help at all. It's like they didn't even care about my issue. I definitely won't be shopping with ICING again.
Beautiful Headpieces, Disappointing Delivery Time: My ICING Review
I was pretty bummed out about that, but when I finally got the package, I was happy with the quality of the head pieces. They were really pretty and looked great on my bridesmaids. The only thing that bothered me was the long wait time. I wish they had been more upfront about the delivery time, but overall, I was satisfied with my purchase. I would recommend ICING to others, just be prepared for a longer wait time than expected.
Disappointing Purchase and Mouse Sighting at ICING Jewelry Store
So, I went to ICING to buy some earrings and I gotta say, I was pretty disappointed with my purchase. The small hoops I got fell apart as soon as I tried putting them on. I mean, come on, I didn't even get to wear them once! It was a total waste of money and I had to throw them away.

But that's not even the worst part. My mom also reported that she saw a mouse there running around. Like, what the heck? That's not cool at all. It's pretty gross and unsanitary. I don't know if I'll be going back there anytime soon.

Overall, my experience at ICING was pretty bad. The earrings I bought were a total letdown and the mouse sighting was just the cherry on top. I wouldn't recommend this place to anyone.
Is Icing legit?
Icing earns 91% level of Trustworthiness
SAFETY NOTICE: ComplaintsBoard has analyzed Icing and determined that it has perfect credibility and is completely trustworthy, with a legitimacy rating of 91%.
We found clear and detailed contact information for Icing. The company provides a physical address, 3 phone numbers, and email, as well as 3 social media accounts. This demonstrates a commitment to customer service and transparency, which is a positive sign for building trust with customers.
Icing has received positive review on our site. This is a good sign and indicates a safe and reliable experience for customers who choose to work with the company.
Icing.com has a valid SSL certificate, which indicates that the website is secure and trustworthy. Look for the padlock icon in the browser and the "https" prefix in the URL to confirm that the website is using SSL.
Our scan shows Icing website is free from malware and phishing activities, which are types of online threats that can include viruses, worms, Trojan horses, ransomware, and other malicious code, as social engineering tactics used to trick users into sharing their personal information.
Icing.com has been deemed safe to visit, as it is protected by a cloud-based cybersecurity solution that uses the Domain Name System (DNS) to help protect networks from online threats.
Icing as a website that uses an external review system. While this can provide valuable feedback and insights, it's important to carefully evaluate the source of the reviews and take them with a grain of salt.
We looked up Icing and found that the website is receiving a high amount of traffic. This could be a sign of a popular and trustworthy website, but it is still important to exercise caution and verify the legitimacy of the site before sharing any personal or financial information
This website offers payment methods that provide the option for customers to get their money back, which could be a positive indicator of the company's commitment to customer satisfaction.
Icing.com appears to have online shopping features, it's important to know that the platform supports an extensive range of payment methods, making it convenient and easy to complete your transaction. The payment procedure on the website is also relatively simple and straightforward, ensuring a smooth and hassle-free experience for buyers.
However ComplaintsBoard has detected that:
While Icing has a high level of trust, our investigation has revealed that the company's complaint resolution process is inadequate and ineffective. As a result, only 0% of 8 complaints are resolved. The support team may have poor customer service skills, lack of training, or not be well-equipped to handle customer complaints.
We conducted a search on social media and found several negative reviews related to Icing. These reviews may indicate issues with the company's products, services, or customer support. It is important to thoroughly research the company and its offerings before making any purchases to avoid any potential risks.
Our Verdict: Icing is highly recommended company, but beware of poor customer service. Their 0% Resolve Complaints rating is a cause for concern. We advise using their services securely and reviewing complaints beforehand.
Affordable and Trendy Earrings: My ICING Review
So, I decided to check out ICING (icing.com) for some new earrings. I was a bit hesitant at first, but I figured I'd give it a try. I was pleasantly surprised by the selection of earrings they had to offer. They had everything from simple studs to statement pieces.

I ended up purchasing a pair of silver hoops and a set of studs. The ordering process was simple and easy to navigate. I received my order within a few days and was excited to try them on.

The silver hoops were the perfect size and looked great with any outfit. The studs were also a great addition to my collection. I was happy with my purchase and would definitely order from ICING again.

One thing to note, however, is that the quality of the earrings may not be the best. After a few wears, I noticed that the silver hoops were starting to tarnish. But for the price, I can't complain too much.

Overall, I had a positive experience with ICING and would recommend it to anyone looking for affordable and trendy earrings. Just be aware that the quality may not be top-notch.
Bridal Slippers
I purchased bridal slippers on 3/8/22 and ordered a size S/M. When the slippers delivered they were size L/XL. I called customer service to process an exchange and they were no help telling me that they don't handle exchanges via mail and that I could return to the nearest store or return via mail. The nearest store is 40 mins away. Obviously I know I have the option to return but the company should have been more accommodating as the oversight was their fault. I would not be purchasing from this store ever again.
Desired outcome: I should be able to exchange this product instead of return and receive the original size I ordered immediately. Order #[protected]
Absolutely horrible
I bought a clutch from this website and when it finally arrived I was very disappointed with the quality. It was very poorly made and looked cheap. I would never use it! I contacted Icing support service and told them that I was disappointed with the quality of my clutch and wanted to return it back for a refund, but they didn't allow me! They said that they accept returns only in case of defects and damages and since there was nothing wrong with my item they were not able to refund me! Absolutely horrible attitude!
Items on their website are not expensive but still I don't think that anyone wants to waste their money on bad quality items.
Disrespect
I have purchased some items from www.icing.com and received my order in a timely manner. Everything was fine except that one item was missing (a small ring). I contacted customer service and they said that if I want them to send me the missing ring I need to pay a delivery fee. I refused and asked them to refund the money I paid for that ring and they said that was impossible. Their rep said the most ridiculous things that made absolutely no sense, and did not offer me any help. I can't say anything bad about the products, but I can say a lot about their terrible and disrespectful customer service! If anything goes wrong, remember that no one from www.icing.com will help you!
Refund policy
Refund policy on the back of their receipt states that if the customer has the original receipt and the merchandise is in original conditions it can be returned for the original form of payment.
I bought a hair accessory, returned it after about 30 minutes because I found something better at another store.
My merchandise was in its original condition, with the receipt.

The assistant manager 5/8/2011 3:30 PM (brunette, heavy build, just above shoulder length hair, Caucasian) told me that she could not give me my money back and could only provide an exchange.
I showed her the back of the receipt and the return policy stated there, but she still held her ground in a very demeaning manner.
Bad customer service and does not follow their written return policies.
There are stores with better, cheaper merchandise than Icing/Claire's.
Do not give them your business.
Collect Your Trust Badge
Be recognized for outstanding customer service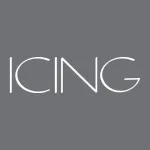 Icing

contacts
We are here to help
19 years' experience in successful complaint resolution
Each complaint is handled individually by highly qualified experts
Honest and unbiased reviews
Last but not least, all our services are absolutely free