This review was chosen algorithmically as the most valued customer feedback.
Dear TrustPilot Team, I am very disappointed with the hostile approach from the Content Integrity Team who is damaging my reputation or supporting scammers who do it. Please find more details below. Issue 1 – there are reviewers who are scammers. They are demanding money for not posting negative feedbacks. Your "Content Integrity" Team fully support...
Read full review of Trustpilot
This review was chosen algorithmically as the most valued customer feedback.
I'm writing this review because Trustpilot has repeatedly removed reviews which others, including myself, have written in defense of transparency and fairness. This company is in the pockets of multinationals who protect corrupt online companies in order to manipulate and coerce the general population. By posting favorable reviews of it's own company, for...
Read full review of Trustpilot
The complaint has been investigated and resolved to the customer's satisfaction.
Trustpilot
-
Mostly untrustworthy
Like any other bureau which pretend to be fair and trusted platform, Trustpilot manipulates and silences negative reviews.
The automated emails from their server have tracking pixels that are usually used by hackers to collect personal data such as device details, IP address, location and time.
Customer service is non existent. They fail to be trustworthy.
Desired outcome: Be fair, honest and stop mass surveillance
I was told that the tracking pixels are removed. Great job, TrustPilot!
Privacy department sent a PR pitch how much they care about... and I could rquest to delete my data...
A company that tracks us via every email is talking about privacy!
And an active repeated violation nonconsent
Is not something I consented to.
Where is privacy by default?
They send generic email accusing one of "having promotional references or suspicious review patterns", when tracking pixels usage which is a pattern of corporate world is reported in a pattern.
Resolved
Tracking pixels removed after email complaints. Thanks.
This review was chosen algorithmically as the most valued customer feedback.
I know I'm not the only one who's experienced this. You write a review criticizing a certain company, based on a bad (or several bad) experiences. Then some robots email you telling you that YOU'RE a robot and deletes your complaint. So it's pretty obvious what this garbage site is doing. They're giving people an opportunity to write a review so they can...
Read full review of Trustpilot
Trustpilot
-
Paid Standard Service
I created a Free account for my teachable training centre, and with the package came a free domain that you can use. I used this domain as my Trustpilot domain, but later I acquired my own domain, and wanted to transfer my old domains trust pilot reviews to my new domains with trustpilot account. In the process of this I looked at the paid package and though I might be able to use some of those features and was advised that I could get this on a new trustpilot account with the new domain and then transfer my reviews from the old domain to the new one. This turned out not to be the case, so I tried to cancel my subscription - no one replied or headed my request to cancel the subscription even though it was within 14 working days of subscribing, and had been mis sold to me, as it was no use. Now they keep asking me for more payments. I told me that I would need another account if I wanted to transfer my reviews, when this is not the case, I actually did not need any paid accounts to transfer my reviews and merge domains. Ultimately the service has been so bad that the only department that seems properly staffed is the accounts department, who keep sending me demands for more money. Absolute scam in my opinion, weeks go by without a human response, and in that time I have had no use what so ever of the paid services.
Desired outcome: Cancelation of contract, refund of fees.
Trustpilot
-
Reviews censorship
This site removes negative reviews and only keeps positive ones. It is paid by companies to take reviews and has a conflict of interest.

I have been trying to post a Fraud warning about medscare.org and drugscare.us both are fronts for fraudsters but each time Trustpilot removes the post and gives those 2 domain names 4 stars. What a bunch of CRAP.
Approach Trustpilot.com with caution.
Trustpilot provides review services for companies. So if u leave a negative review it will be removed by them. Do not trust any positive reviews on this site.
I have left several negative reviews on drugscare.us and medscare.org all removed. Those websites are frauds be careful.
To bad Trustpilot helps the fraudsters and not the innocent consumers.
This review was chosen algorithmically as the most valued customer feedback.
I used trustpilot to warn others about a company that I had a terrible time with. The company flagged the review and it was taken down for over a month while Trustpilot "investigated". In total, over the past year, this review has been offline due to it being flagged by the company for over 4 months! By the time it went back online, it was no longer on a...
Read full review of Trustpilot
This review was chosen algorithmically as the most valued customer feedback.
I don't want to think anything negative about trustpilot, yet it seems like the individuals are easily enabled to share bias comment/content that massively destructs once perspective in life. Have something to control the comments coming in and out on this platform. After that, I could truly enjoy the comments provided here. This website should be fair in approving post, good or bad.
Read full review of Trustpilot
Trustpilot
-
customer care
I displayed on the website a complaint regarding a company I had had issues with. I remaine on the site a few days when the MD contacted me about something to do with the issue; but nothing regarding anything else.

Trustpilot contacted me about the fact, the review contained names etc that shouldn't be included.

I think it was at leastwice maybe three times I altered it. The last review contained absolutely nothing of a personal issue; such as names etc.

I recived an email from some girl in Trust pilot, customer car saying after 6 emails the review was still unexceptable so removed! I stsated on 2 of my emails a review on the website contained 'MD' that was accepted and my remark remained unanswered.
I requested a copy of my final review; stating it contained nothing personel.
I'm still waiting for a reply. I wonder if this customer 'care' assistant even read it but was influenced by someone else to remove it from the site.

I have never used this website before I was told by a couple of people not to trust it. Sure enough, they were right!
Trust pilot is a toatal waste of time. You have to put what THEYant you to put or what the COMPANY want on the review. You then try to dispute the fact and ask why about removing the review from the site - NOTHING.
I was warned about this site before using it I can now understand the warning, they are true.

I thought this was a country of 'FREE SPEECH'

Please can someone start up another website company for good and poor reviews tht you can trust to be able to do this.
Trustpilot
-
not posting genuine reviews and informing consumers of problems
This is what Trustpilot states:-
What is Trustpilot?
Trustpilot is a review community. We help consumers everywhere find companies they can trust. Kindly live up to your statements please.

Trustpilot ignores genuine complainant and fails to investigate honestly

Firstly Trustpilot despite giving them legal information decided to remove my complaint which has data on it that is publically available on Companies House registry and on the Internet in general. At no time has Trustpilot come back in touch with me at all to further matters and have in fact made matters worse assuming I am a competitor which I am NOT as they are well aware of so why are they removing a GENUINE REVIEW? I have issued a Court summons against Middleton Hill due to its nefarious activities. Trustpilot has seen additional evidence from Canon stating that Middleton and Pro-Camera are NOT Canon dealerships yet they ignore genuine correspondence from the "Horses Mouth" as it were

Trustpilot on Sat 29/12/18 07:52 states:-
Thanks for contacting Trustpilot's Compliance Team.
We've now received your email entitled 'Regarding: Your review of pro-camera.co.uk: Can you help? - Ticket #1870616 FW: Your request for service with Canon 1-85897089509 - Do not remove T...'.
Our Compliance Team will review it and send you a response as soon as they can. However, due to the number of emails we receive, this could take several days - so please be patient! THEY NEVER BOTHERED AT ALL AND NEVER REPLIED. They just removed an honest review. This is not the activity of a genuine representative of Trustpilot or as is inferred Trustpilot sides on the companies that pay them a fee?

On the 12th December 2018 I rang 01283 704333 and spoke to a gentleman, at Pro-Camera/Middleton Hill Limited regarding a Canon camera. I was told it was not a Grey Import but a UK model and it was stated as so on their web site.

They trade from an office block but their actual company is Middleton Hill Limited, Hazeldine, 45 High Street, Repton DE65 6GF 01283 704333 Company Number 09942502 Public information on companies house.

I received the camera on the morning 13th December 2018 and the despatch side of the matter was great.

On unwrapping the outer box which rattled which it should not do so at all as it was a fragile Canon camera! Once the inner equipment box was exposed it was realised it was a GREY import so the company lied to me personally as well as on the website, deceitful and deception springs to mind.

This was the second in 3 days, clearly a lot of this is going on.

The box originally contained a lens as pictured on the box but the outer box had been doctored to show Body Only.

I unwrapped the camera to expose the Serial No. and entered it into the Canon Serial number checker. The following was received confirming it WAS a GREY IMPORT which was STATED also on the order form that it WAS NOT REQUIRED.

Canon Site:- Not found in our records...*

The product with the serial number that you provided was not originally intended by Canon for sale in the European Economic Area; we therefore advise you to contact the seller from whom you originally purchased this product. Please check the "Where to Buy" section on our website to find a local retailer to source a Canon product intended for sale in your region. If you remain unsure about the origin of your Canon Imaging product, simply send the model name and serial number to canon-europe.com.

Canon has advised me in writing which Trustpilot has a copy of and is fully aware of that the camera was for the Singapore/Korea/Malaysia market and is a Grey Market product. They have advised that NO free repairs would be carried out by them at all. They have further advised that Pro-Camera/Middleton Hill Limited are NOT Canon agents at all. Trustpilot has seen this in writing from Canon.

The employee of the company was fully aware that I DID NOT WANT this item yet went ahead and sent it causing with intent deliberate aggravation, inconvenience and distress.

Consumer Direct have been informed of this matter causing yet more inconvenience.

Advice NOT a good company to deal with as members of staff cannot be relied on to be honest with you despite being deliberately misled by the advert on their web site stating it was a UK model.

Canon have been contacted and now awaiting written confirmation that the camera is not only NOT a UK model it is NOT even supposed to be in the UK. Possibly Asian Market. As Canon have advised they would NEVER service under guarantee period and if so all repairs would be chargeable which is the reason I chose a supposed UK model which this is not what I wanted at all.

I forgot to say that I am NOT a competitor at all as Trustpilot knows and a somewhat disturbing and threatening email from Pro-Camera/Middleton Hill Limited has been received from them. They further state that Canon will provide service repairs during the first year when after speaking to Canon they will NOT do so at all without making a charge as it is a NON EU or UK model.

The matter is now with the courts. The fact that Trustpilot has so far prevented an honest review is somewhat disturbing as in this case they are siding with a company that has defrauded a customer!
Trustpilot
-
the pilot you should never trust
Please avoid this review site like a plaque. The reality is that they earn their living from companies and tradesmen. Their friends are the businesses, not the consumers. I have asked them several times, where their money coming from, each time they dodge the question. They delete the negative reviews. If you leave a negative review they will ask for documentations from the consumer but not from the companies. They never ask any documentation for any positive reviews. It means any body could leave hundreds of false positive review and they would be happy about it. I used a web site called trust a trader to chose a trader. I used this web site twice and both time I got absolutely rubbish traders. One time the trader I chose left with the money and also took my tiles with himself. I left a negative review for trust a trader. after 1-2 day it was deleted from the web site. Trust pilot ask for documentations not from them but only from me (Knowing that they never ask for any documentation for positive reviews). I send my user name and my password to prove that I have used them. They did not accept. After that, I send a screen shot of my emails to trust a trader they still refused to publish my reviews.

They are not genuine, they just want to earn money from businesses. Businesses subscribe to them, knowing that they mainly publish positive reviews without any proof, but they stop the majority of negative reviews. Therefore businesses come up with 4-5 stars in their web sites. Then businesses would be happy about their false 4-5 star reviews and they continue their subscription. They reluctantly probably publish 5-10% negative reviews to make it look genuine and legitimate.
This is the time for the government or authorities to produce a genuine, independent web site for reviewing companies without any financial beneficiary. A web site like trust pilot they are not independent or genuine they are only trying to make money.
If any company emailed you asking you to leave a review on the trust pilot please refuse to do so as they are there to make businesses look good. Try to use google review on google map, they never delete any negative reviews.
This review was chosen algorithmically as the most valued customer feedback.
NFRC170301784376 is crime no about trustpilot UK...I'm feed up with trustpilot UK they let false information misleading the public every time you can't be HONIEST you can't tell the truth you can't put in your story unless they block your review every time I reported trist pilot to UK police for false reviews allowed as they will not let truth reviews stay...
Read full review of Trustpilot
This review was chosen algorithmically as the most valued customer feedback.
TrustPilot sales agents have on several occassions since 2009 tried to sell me their paid reviews and reputation management. I listen I ask questions and I realised I wanted such a service but knew it was flawed. Since Mid 2016 after fake negative reviews were found about my company on various platforms I realised I was under attack. I managed to identify...
Read full review of Trustpilot
Trustpilot
-
fixed review site
I left a negative review about a
Company they are associated with eg playandwin.co.uk as that is coincidently the only site they gain good reviews on despite almost none elsewhere, my review was published
last night and then suspended this morning after playandwin came up with a classic claim that I am a troll, so I guess if you hold a valid negative opinion the. Your are a troll..
Also the site (Trustpilot) openly advertises negative reviews removed for a fee, a laughable joke of a site...
Trustpilot
-
consumer reviews site seems to manipulate reviews in favor of vendors
I posted a valid complaint mentioning only facts about a service provider on one of Trustpilot its European sites and the provider complained with Trustpilot saying that they never had a contractual relationship with me. However they had. I can just not provide a pdf file of that since they only sent emails about the contract and they even cancelled it by email.
This provider has an excessive high rating on Trustpilot, but I found a rare left over (only recent review) with the same complained as mine so I am not inventing anything. I sent all my correspondence to Trustpilot with this provider but they refuse to use it as evidence despite that it has full email headers.
They hid my bad review of this provider.
S I checked what Trustpilot does to generate revenue and it turns out that they have this provider as a customer, and most likely get revenue from them. I saw for example a subscription fee they charge of $595 but other fees are on request only.
So clearly Trustpilot is not an objective review site, but siding with the vendors and providers as it gets big money from them.
Don't bother to trust them then to post objective reviews. They seem to simply manipulate bad reviews away.
This review was chosen algorithmically as the most valued customer feedback.
Trustpilot claims to help consumers rate businesses. I recently had a bad online experience with a store called British Corner Shop that sold me expired food and then was really out of line in how they resolved the problem. I rated the company badly on Trustpilot and they asked for proof of purchase. I sent them a photo of the invoice, the order number, a...
Read full review of Trustpilot
Trustpilot
-
customer review site
I am in complete agreement with all of the complaints. It would appear that it's all a scam, and I'm embarrassed to have fallen for it initially. They are nothing more than a "good reviews for hire" corporate tool disguised as being of benefit to consumers.

Based on my experience with them, there is no possible way that the company I complained about has only 1 negative review, and all the rest are supposedly 4 & 5 stars. I was very detailed in my review, and yet the company still claimed they had no record of me. I supplied all the verification I had, which fell (barely) under their accepted proof of purchase, and then they began stalling regarding my very tame but accurate language.

I suspect they will just keep sending me emails every few days telling me that some word still isn't acceptable, and I'm just supposed to grow weary of the process and let it go. But instead, I will keep tweaking the review and laugh at their transparent ploys, find other more honorable sites on which to post my original review, and now find as many sites to complain also about "Trust"-pilot's completely untrustworthy tactics.
This review was chosen algorithmically as the most valued customer feedback.
This company is obviously in the business of posting fake reviews for scam and rip-off companies. If you post a real 1 star review they will email you and say they need solid proof that you used the company or they won't post your review. And when you email them a copy of a Paid PayPal Invoice they email you back saying that's not good enough. That i...
Read full review of Trustpilot
Trustpilot
-
the company took large sum for nothing
I won't definitely suggest anyone to use the services of the company www.trustpilot.co.uk. They charge for two much sum, but in result they didn't provide anything at all. Their services were terrible and unprofessional. They lie too much and tell untruth about their services and deals. They overcharged us for large sum and we have no proof and couldn't return money back. Stay as far as possible from these people.
This review was chosen algorithmically as the most valued customer feedback.
I won't recommend anyone to use the website www.trustpilot.com. I spoke with the rep before I agreed to deal with them and it seemed that they were professional and intelligent, because they fooled me and stole large sum of money from me. But everything what they told me about the job and services were total blah-blah. People, avoid these people at all costs and don't trust them, because they lie without batting an eyelash.
Read full review of Trustpilot
We are here to help
16 years' experience in successful complaint resolution
Each complaint is handled individually by highly qualified experts
Honest and unbiased reviews
Last but not least, all our services are absolutely free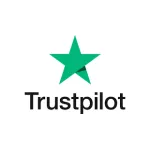 Trustpilot contacts