Overview of Trustpilot customer experience
Trustpilot has been receiving negative feedback from consumers due to various issues. Many users have reported that the website is not reliable and trustworthy. Some have complained about fake reviews, which can mislead potential customers. Others have reported that the website is biased towards certain companies, and negative reviews are often removed. Additionally, some users have experienced difficulties in contacting customer support, and their complaints have gone unresolved. Trustpilot needs to address these issues to maintain its credibility and reputation as a reliable reviews website.
Newest Trustpilot complaints
Banxso
I lodged a complaint with Banxso and for weeks now they are all ignoring me, making promises they dont keep, literally not accepting e mail from me and the switchboard bluntly refuses to put you through to anyone. I have dealt with Joe at their Customer department who promised someone senior will call me - but that never happened.

I find it absolutely unprofessional to treat a client with such contempt. Surely the decent thing is to just communicate with a client and try and resolve their issue or at least hear them out.
This review was chosen algorithmically as the most valued customer feedback.
TrustPilot censored my truthful and honest review of ProtonMail who censored my email account at the direction of the U.S. Department of Justice. It was kept for over a year without issue, then one day I receive an email that my review was removed and my truthful rating was removed. I have evidence that ProtonMail engaged in unlawful or unconstitutional...
Read full review of Trustpilot
Trustpilot must be manipulating reviews
I put in a real review of Yahoo to Trustpilot that was later removed. I have gone through several processes to fight this removal because it is a true and valid review, but Trustpilot are standing firm saying they have found an association between me and Yahoo. I know they can't have found an association because there is none and they will not tell me what this association is. My conclusion is that Trustpilot are taking pressure from Yahoo to remove negative reviews therefore making their purpose obsolete. How can a supposedly unbiased review company remove valid reviews?
Desired outcome: I want this company assessed for removing negative reviews and I want to know what the association is that they have found because I know they can't have found one between me and Yahoo.
Is Trustpilot legit?
Trustpilot earns 91% level of Trustworthiness
SAFETY NOTICE: ComplaintsBoard has analyzed Trustpilot and determined that it has perfect credibility and is completely trustworthy, with a legitimacy rating of 91%.
We found clear and detailed contact information for Trustpilot. The company provides a physical address, 5 phone numbers, and 2 emails, as well as 5 social media accounts. This demonstrates a commitment to customer service and transparency, which is a positive sign for building trust with customers.
Trustpilot.com has a valid SSL certificate, which indicates that the website is secure and trustworthy. Look for the padlock icon in the browser and the "https" prefix in the URL to confirm that the website is using SSL.
Our scan shows Trustpilot website is free from malware and phishing activities, which are types of online threats that can include viruses, worms, Trojan horses, ransomware, and other malicious code, as social engineering tactics used to trick users into sharing their personal information.
Trustpilot.com has been deemed safe to visit, as it is protected by a cloud-based cybersecurity solution that uses the Domain Name System (DNS) to help protect networks from online threats.
Trustpilot as a website that uses an external review system. While this can provide valuable feedback and insights, it's important to carefully evaluate the source of the reviews and take them with a grain of salt.
Several positive reviews for Trustpilot have been found on various review sites. While this may be a good sign, it is important to approach these reviews with caution and consider the possibility of fake or biased reviews.
We looked up Trustpilot and found that the website is receiving a high amount of traffic. This could be a sign of a popular and trustworthy website, but it is still important to exercise caution and verify the legitimacy of the site before sharing any personal or financial information
However ComplaintsBoard has detected that:
While Trustpilot has a high level of trust, our investigation has revealed that the company's complaint resolution process is inadequate and ineffective. As a result, only 4% of 44 complaints are resolved. The support team may have poor customer service skills, lack of training, or not be well-equipped to handle customer complaints.
Trustpilot protects their ownership data, a common and legal practice. However, from our perspective, this lack of transparency can impede trust and accountability, which are essential for establishing a credible and respected business entity.
Our Verdict: Trustpilot is highly recommended company, but beware of poor customer service. Their 4% Resolve Complaints rating is a cause for concern. We advise using their services securely and reviewing complaints beforehand.
This review was chosen algorithmically as the most valued customer feedback.
They have deleted the reviews after showing them evidence of my relationship with the merchant but. Not only removed my expressive respectful none policy was breeched by my wording and. Review and as well they suspended my account and no wonder ! They need to be investigated and audited ! I had faced losses due to fake reviews and misleading and they...
Read full review of Trustpilot
This review was chosen algorithmically as the most valued customer feedback.
I am contacting you as I recently posted a review on the Trustpilot platform on July 07, 2023, sharing my experience as a Shoppydeals.co.uk customer. However, I am surprised to find that Trustpilot.com informed me by email on August 04, 2023 that my review had been removed. I want to emphasize that my review was genuine and honestly reflected my experience...
Read full review of Trustpilot
The Flaws of TrustPilot's Ranking System: Why Current Reviews Matter More Than Ever
TrustPilot is a great place to check out what other people think about a particular provider. The ranking system has been around for a long time and has been tested, but I recently noticed something strange. I had a bad experience with an organization that had previously provided excellent service. On TrustPilot, they are currently ranked as Good (4*) from almost 140,000 reviews. The organization has been around for about 12 years, and their TrustPilot reviews go back to when they provided a faultless service. However, several reviewers, including myself, have reported over recent months that their experience is now Bad (1*). Unfortunately, their current rating is based on all reviews, so the current bad reviews are diluted out by their previously excellent ones from years ago, and their current ranking does not accurately reflect their current performance.

A more equitable approach is that adopted by eBay seller reviews. Here, only reviews for the last 1, 6, and 12 months are considered and categorized as Positive, Neutral, and Negative, alongside the number of reviewers for each category. The eBay approach reflects current activity by the seller and is much more relevant in a situation like the one I described above.

As other commenters have reported, TrustPilot is very defensive of their system. When I contacted them about the perceived anomaly, they quoted their use of Bayesian Statistics in reaching their ranking. They do not seem to accept that a customer wants to know how a supplier is performing now.

I recently experienced bad service from a supplier who has a 4.5 rating, and on reading the current reviews, I found several reviewers reporting the same issues, suggesting the company has "gone downhill" recently from what had been a highly rated service.

There is also no doubt that TrustPilot favors their paying business subscribers. I also had dealings with a scam subscription company that was operating on the borders of legality. Many others were rightly making comments about them, but the company, obviously with good bad (!) lawyers, was getting TrustPilot to remove and refer back to the reviewers for using words such as scam or fraud in their reviews, but this company never responded to any reviews. One can only conclude that TrustPilot was complicit.

The bottom line is that by all means, look at an organization's TrustPilot ranking, but read current reviews (if genuine) for information on how the company is actually performing now.
Trustpilot: A Scam Within a Scam - My Experience with Fake Reviews and Removals
I just had a terrible experience with Trustpilot. I wanted to warn people about a Chinese fashion site that is a total scam, and I noticed that on most review sites, this site had a rating of only one star. But on Trustpilot, it had four stars! I couldn't believe it. How could such a well-known scam company have such a high rating on Trustpilot?

So I left a review warning people about the scam, but the company didn't like it and requested proof. Trustpilot removed my review and asked for proof of purchase. I gave them everything, including my PayPal refund, and I was "verified" (whatever that means), so my review went back up. But it didn't stay up for long. The company questioned my legitimacy again, even though I had been verified. I refused to give them my personal details, so they took down my review again.

In the midst of all this, I contacted Trustpilot to ask them to take down my review, but they gave me the same old story about algorithms and such. I know there are lots of fake reviews on Trustpilot, but all the legitimate ones seem to get removed. Trustpilot claims they don't let companies remove negative reviews, but that's not true. They remove them for the scammers. It's part of their service.

I tried to contact Trustpilot several times, but I never got a reply except for an automated message saying they had received my email. Eventually, they reinstated my review, but it only stayed up for an hour before they took it down again. It's been almost four months now, and my review is still down.

I also discovered that Trustpilot uses other scams. They harass businesses with bad reviews and won't take them down until the company becomes a paying customer. Then they coach the companies on how to cheat the system. This is a Danish company, and I can't believe the Danish government hasn't done anything to stop them. They are damaging the reputation of Danish businesses.

I think I stumbled upon a much bigger problem than just warning people about a Chinese scammer. Trustpilot seems to be part of the problem, not the solution. I've heard that there are major investigations by the BBC and the Guardian in the UK, but I haven't seen them myself. If you're interested, you might be able to find them.
Trustpilot Review: Shady Business Practices and Lack of Transparency
So, I recently had an experience with Trustpilot and I have to say, it left me feeling a bit skeptical. First of all, I noticed that they have limited the number of characters you can use in a review to 4000. This seems like a strange move to me, as it restricts the amount of information you can provide about a website. It almost makes me wonder if Trustpilot is really a review site at all.

But that's not all. I also noticed that Trustpilot seems to be collecting a lot of data on what websites are associated with different email addresses. Now, I'm not saying that they're using this information for nefarious purposes, but it does seem a bit suspicious to me. If I wanted to create a site that would collect this kind of data for advertising purposes, Trustpilot is exactly the kind of site I would create.

Another issue I had with Trustpilot is their policy of relying solely on automated software to remove reviews. While I understand the need to remove reviews that contain swear words or other inappropriate content, I think it's important to have a human being review each review to ensure that it's fair and accurate. Trustpilot's policy of relying on automated software to do this seems like a bit of a cop-out to me.

And when I tried to contact Trustpilot to ask about this policy, I was met with silence. It took several months and several emails before I finally got a response, and even then, the response was less than helpful. It almost seems like Trustpilot doesn't want to engage with its users at all.

But perhaps the most concerning thing I learned about Trustpilot is that they apparently charge companies ?800 per year to remove negative reviews. Now, I can't confirm this, as it's just a rumor I've heard from a few different sources. But if it's true, it seems like a pretty shady business practice to me.

All in all, I'm not sure I trust Trustpilot. It seems like they're more interested in collecting data and making money than they are in providing a useful service to their users. And when you combine that with their lack of transparency and poor customer service, it's hard to recommend them to anyone.
Trustpilot Review: Untrustworthy and Obsessed with 5-Star Ratings
Trustpilot is a website that claims to provide honest reviews of companies. However, my experience with this site has been far from satisfactory. It seems that Trustpilot is more interested in making money from companies than providing genuine reviews to consumers.

One of the biggest issues with Trustpilot is that companies are able to send out unlimited reviews to people. This means that you will see hundreds of reviews for the top companies every day. I find it hard to believe that people would sign up for Trustpilot just to leave great feedback on a company without any incentive. Most of the 5-star reviews don't make sense and seem to be bots too. Additionally, a lot of people seem to leave reviews from other companies on the Trustpilot page. For example, I have seen people complaining that their dress was too small or how the item was faulty. They are so dumb that they are leaving it on the wrong page.

When I complained to Trustpilot about this issue, they protested and said that they don't tolerate fake reviews and asked me to report them. However, when there are hundreds of fake reviews every day, I don't have time to click report. It's not my job to do so. Trustpilot claims to have integrity software, but it only seems to apply when bad feedback is left. Then, by magic, the review is removed. They never remove 5-star reviews, which I have noticed.

The companies listed on Trustpilot can also get bad reviews removed. They claim that they don't believe you've had a genuine experience and your review is removed. This is from the very same companies that are full of 5-star fake reviews. Trustpilot says they don't delete bad reviews, but what they do is hide them so nobody can see them, which is just the same.

Trustpilot seems obsessed with getting reviews about themselves. They have 250,000 reviews and are rated great. What kind of review site reviews itself? It's embarrassing. From that, I can gather that they literally bombard people with emails hassling them to leave reviews. I mean, who really thinks I'll set up an account to say how great Trustpilot is? Most of the reviews seem fake and just say nonsense such as 'you can trust Trustpilot' or 'Trustpilot is amazing.' They really expect people to believe that?

I left a bad review for Trustpilot, and their integrity team removed it. I needed to prove it was genuine and had to send them proof it was real by sending an invoice, which is impossible as I was leaving my comment on the number of dubious reviews.

In conclusion, Trustpilot cannot be trusted. They seem totally narcissistic and care only about harvesting 5-star reviews for themselves. Whenever I see a company bragging about how high their rating is on Trustpilot, I just laugh as it carries no weight with me.
Trustpilot Review: Prioritizing Fake Reviews and Lacking Security
I have been using Trustpilot for a while now and I have to say, I am not impressed. At first, I thought it was a legitimate review site where I could share my honest opinions about different products and services. However, after writing over 20 reviews, my account was banned for being a "liar" and a "spammer bot". I was shocked and offended by this accusation, especially since I put a lot of effort into my reviews.

What really bothers me about Trustpilot is that they seem to prioritize paid and fake reviews over genuine ones. I have seen countless reviews on the site that are clearly fake or written by people who were paid to write them. It's frustrating to see these reviews being allowed while honest reviews like mine are being banned.

Another issue I have with Trustpilot is their lack of security. When I was browsing the site, my security software picked up on malware and phishing profiles. I also noticed that some of the reviews, especially the ones about dating sites, were written by profiles that seemed suspicious. It's concerning that Trustpilot allows these unprotected devices to be compromised.

Trustpilot claims to have a software designed to catch spam, but I find this hard to believe. If they did have such a software, they would have caught the phishing sites that have been reported by thousands of people. I even sent them an email with my security software that was designed to catch malware, but they did not respond.

It's clear to me that Trustpilot is not interested in protecting the public or promoting genuine reviews. They seem to be more interested in making money and allowing scammers to win. I have even heard that they will take down reviews if the site doesn't like them, which is unacceptable.

Overall, I would not recommend Trustpilot to anyone looking for honest reviews. It's a shame that a site that could have been so useful has turned into a platform for fake reviews and scams. If you want to read genuine reviews, I suggest looking elsewhere.
Shiply.com: A Courier Facilitator Too Close to eBay - My One Star Review
I recently left a review on Trustpilot about shiply.com, a courier facilitator, and let me tell you, I was not impressed. In fact, I gave them a measly one star. I believe that shiply is way too close to eBay, and I even mentioned to eBay that I could prove fraud and shill bidding with the use of the courier facilitator. But what happened next? The ability to perform this function vanished into thin air. And what was shiply's response? They claimed that the changes were made to enhance the user experience. But let's be real here, that's just BS.

My review is still under investigation by Trustpilot, and it was reported on June 25, 2018 and published on June 24, 2018. But the fact of the matter is, when you import the item number from eBay to Shiply for the purpose of getting a quote before the auction ends, you also import the address down to the postcode, minus the door number. And in doing so, you can uncover a scammer. But I don't think eBay is too keen on that, considering they make 10% per scam.

Let me explain further. Say you have three eBay sellers, all selling the same Sony laptops. You've already used the Shiply option to import the eBay item number and have seen the address of two of the three sellers. And it's the same address. Ouch. But if you can identify the same three sellers as bidders and find them bidding in each other's auctions, you have a case of shill bidding and, if successful, fraud.

Shiply "enhanced" its "user experience" before I could pin the third seller to that address. The address is Beresford Avenue, Coventry, CV6 5JA. But there's no door number, so unless we go door to door, I believe the "human rights" of these criminals were and are still safe, even from the police, sadly.

I also believe that eBay "suggested" the tweak to Shiply's system, and it had nothing to do with any "enhancement" for our benefit. So, in one fell swoop, I have managed to review three for the price of one, and all get a maximum one star in my book.

Update: Shiply replied to my post via Twitter and changed its mind on why the Shiply system was "tweaked." Now, I am told it is down to data protection, specifically GDPR (General Data Protection Regulation), and they had to remove the ability to see the postcode. But what about the rest of the address, Shiply? I'm not convinced.
Trust Pilot: Untrustworthy and Unprofessional - My Experience
So, I just read some reviews about Trust Pilot and let me tell you, I was not impressed. At first, I thought maybe it was just a few people having a bad experience, but after reading more reviews, I realized that Trust Pilot is not trustworthy at all.

I had an experience with Indeed.com and decided to post a review about it on Trust Pilot. At first, my review was posted, but then it was taken down. Why? Because Indeed.com reported it. Instead of contacting me directly, they went through Trust Pilot to report my review. How unprofessional is that?

Trust Pilot then asked me for a "Proof of Purchase" from Indeed.com. Seriously? Do they think I'm going to have a receipt from a job search website? I tried to explain this to them, but they just kept asking for more documentation.

It's clear that Trust Pilot is just trying to cover their own assets. They don't care about the consumer or the employee. They're just trying to make a quick buck by selling fake reviews to companies.

I'm so glad I found SiteJabber. It's a much better platform for honest reviews. I've noticed that on Indeed.com, employees are only allowed to "vote" on reviews, not actually post their own. It's clear that they don't want honest feedback from their employees.

And now, Indeed.com and Yelp.com have commercials? It's obvious that these sites are just trying to make money by selling fake reviews to companies.

Trust Pilot? More like Trust My [censored]. Don't waste your time with this site.
Trustpilot: A Scandalous Company Operating Like a Mafia
Trustpilot is a company that claims to be a trustworthy platform for reviews, but my experience with them has been nothing short of scandalous. They operate like a mafia, and their unprofessionalism is appalling. I took the time to write a genuine review about a positive experience I had with a company, but Trustpilot flagged and removed it. When I complained, they gave me a bunch of red tape treatment and lies about using customized software and Content Integrity Agents to ensure the trustworthiness of their reviews. But it's all a bunch of lies, and they're shameless about it.

Their next move was even more disgusting. When I contacted them about their mistake, they asked for my private information, which was suspicious enough. So, I did some research and checked out their reviews on Trustpilot and other sites. I found that many people had similar experiences to mine, and Trustpilot's own registration of reviews on itself was highly suspect. They gave themselves a 4-star rating, while only 16% of their reviews were 1-star. But when you look at other review sites, the reviews are not that positive.

It's clear that Trustpilot is not living up to its main banner mantra of preventing fake reviews and ensuring trustworthiness. My advice to anyone and everyone is to stay far away from Trustpilot. They are scammers and criminals, and you should be careful not to give them any private or telling information.
Navigating Trustpilot Reviews: Tips for Making Informed Decisions on Businesses and Services
Trustpilot is a website that allows people to leave reviews about businesses and services they have used. It is a great platform for people to share their experiences and help others make informed decisions. However, it is important to note that not all reviews on Trustpilot are genuine, and some may be biased or fake.

As a common human being, it can be difficult to navigate through the reviews on Trustpilot. Some reviews may contain spelling and grammar errors, making it hard to understand the message the reviewer is trying to convey. However, it is important to take the time to read through the reviews carefully and look for common themes or issues that people have experienced.

One common issue that people have experienced is poor customer service. Many reviews mention that businesses have failed to respond to their inquiries or have provided inadequate support. This can be frustrating for customers who are trying to resolve an issue or get help with a product or service.

Another common theme in reviews is the quality of products or services. Many people have left reviews stating that they were disappointed with the quality of the product or service they received. This can be a warning sign for others who are considering using the same business or service.

Overall, Trustpilot can be a useful tool for people to use when making decisions about which businesses or services to use. However, it is important to read through the reviews carefully and look for common themes or issues. As a common human being, it can be easy to get caught up in the emotions of a review, but it is important to remain objective and make an informed decision based on the information provided.
Trustpilot: A Criminal Company That Blackmails Businesses and Private Individuals
I was pretty curious about Trustpilot, so I decided to register for a free account. At first, everything seemed to be going well. My customers had the chance to give me feedback and share their thoughts about our consulting service. However, things took a turn for the worse when an anonymous person rated me with a pseudonym that we've never worked with before. This person gave us a 1-star rating and used some pretty rude words. The problem was that this person had never actually used our product. Not even once.

I decided to claim this 1-star review and let Trustpilot know that we had never been in touch with this person before. However, even though I provided proof that this person had never used our product, Trustpilot still approved the rating. They said that it was a correct rating and that everything was still fine. I was pretty frustrated by this, especially since this person had never even used our product.

It turns out that this person probably called one of our customer service members and wasn't happy with our conditions and pricing. So, they decided to give us a 1-star rating for our whole company, philosophy, and hard work. And Trustpilot was totally okay with that. They didn't seem to care about checking the truth or taking things seriously.

So, I would definitely caution anyone against registering for an account with Trustpilot. They just don't seem to care about their users or their ratings. They're not interested in checking the truth or making sure that their platform is fair and unbiased.

But it gets worse. When I tried to get rid of this fake 1-star rating, my only option was to contact the person who had left the rating. I was able to figure out who they were by their email address, and I found their LinkedIn profile. I asked them to remove the rating, but they refused. So, I told them that I might have to contact a lawyer if they didn't remove it. And guess what? They removed the rating, but they told Trustpilot that I had blackmailed them with a lawyer.

And then, Trustpilot decided to show a warning badge on my public account. The badge said that my profile was manipulating people who were rating my profile to avoid negative ratings. What the heck? Trustpilot was basically blackmailing me with a warning on my public profile because I was defending myself against fake ratings.

And it gets even worse. Trustpilot not only shows the warning badge on your public profile, but they also close it for you so that you can't edit your profile anymore. This is just ridiculous.

From my perspective, Trustpilot is a very criminal company that blackmails businesses and other kinds of private individuals who are just trying to make a living. They're a huge trap, and I would definitely advise anyone to avoid them at all costs.
Customer confidentiality
Last month I left a review on Trustpilot about a company I believed to be scammers, Trustpilot mailed back asking for evidence as the company in question had never heard of me & said it was a false review, but as I had deleted all correspondence with them I provided Trustpilot with my personal details to try to prove I'm genuine & I specifically asked them in the email not to pass my details on.

5 minutes later the company rang me & asked for me by name, I blocked the number & tried to raise the issue with Trustpilot who ignored my mails for a week & then just said it wasn't them, they never passed my details on.

I want them prosecuted.
Desired outcome: Prosecution of truspilot & hopefully put them out of business.
Unblock my account and allow my genuine critical comments.
Trustpilot keeps removing my reviews after I made a complaint about them removing a review. I put a review about Trustpilot on their own website about my reviews being removed. They said it was their software, proved to be incorrect, then they claimed I had to provide proof of using Trustpilot, then they said I didn't need proof, but still refused to replace my review. There was nothing in my review forit to be removed, it simply said "Trustpilot keeps removing genuine reviews". They denied my account was blocked, but refused to say why they removed my reviews.

Now, after many months of emails, they finally admit to blocking my account all along because I first complained. Trustpilot's reviews on their website are full of users complaining of the same issues.
Complaint registration
Ms. Karina and oniel,

I have not received a call or email back on this matter, please respond to my inquiries as soon as possible, thank you.

Would you please give me an update or touch base on how things are going, and if you need any further information from me. Let me know your outlook on this matter, awaiting your reply, have a great day.

Due to the negligence in maintaining your platform, my company is suffering cancellations daily due to this review. I have proof where they specifically state they will not go with us because of this particular yelp review. We need someone to carry through with the investigation and remove this defamation on my company. You don't seem to have enough manpower to take care of these false accusations from bogus customers, and cannot maintain the platform, causing companies, like mine, to suffer with these repercussions. Please advise; and please escalate, and follow through with giving your legal department this information, as we believe that certain legal issues are being abused by Trustpilot--have the person in charge call me.

And others you allow them to use offensive words and leave them so that anyone can see them and thus be able to perjudicar and damage your reputation. I consider it an abuse in all the legal rules because they harm and do not solve the problems of the plaintiff as the defendant and you win with this is sold as they sell their services better and the injured ones buy them more in a word use the wheel for you alone to win ... and so they do

Thank you.

Antonio Estevez

Cunha International

198-28-30Th.Ave.

Flushing,N.Y.11358

Tel. +[protected]

Take a look at Adriana's review.

Intlmovers.com reviewed by Adriana on 4/11/2023 (trustpilot.com)

URGENT, PLEASE FOLLOW THROUGH WITH EMAILS AND REQUESTS

Please make sure to pass on the e-mails to Chief Executive Officer Trustpilot CEO Peter Mühlmann with regard to the problems

PROBLEM CAUSED BY YOUR COMPANY AND NEGLIGENCE IN MAINTAINING SECURITY SYSTEMS
Desired outcome: investigation and remove this defamation on my company.
Privacy & security
Trust-pilot removes honest reviews and allows scammers to review their fake scam websites/companies tens of thousands of times yet despite consistent proof of these scams they continue to allow them to use their platform to promote fraudulent business practices.

Trust pilot is not a trust worthy source by any means & knows nothing of the meaning of honesty nor trust.
The review contains defamatory content.
Dear TrustPilot Team,

I am very disappointed with the hostile approach from the Content Integrity Team who is damaging my reputation or supporting scammers who do it. Please find more details below.

Issue 1 – there are reviewers who are scammers. They are demanding money for not posting negative feedbacks. Your "Content Integrity" Team fully supports these scammers and always ignores my complaints and arguments.

Issue 2 – your system systematically removing positive feedbacks left by my customers, if they are not verified.

Issue 3 – your "Content Integrity" Team systematically discriminates against my company vs big companies like e.g. UPS or Monese Bank.

Regarding Issue 1

There are two reviewers who keep posting negative feedbacks as they want money from me.

Reviewer Ed Halliwell – he purchased a new laptop from us on Amazon for £600 in 2019. After using it for one year he said the laptop was not new and he wants to return it or receive partial refund of £400 or £600.

He has already posted 3 negative feedbacks on TrustPilot. First one was removed by TrustPilot in 2020, the second and third still are there, even if exactly the same as the first one.

He is just a scammer who demands money without reason and who has been persecuting me for a few years already. Please see the email from him below.

He said "Unless you send me a refund, I will continue to keep track of your business online (…) on Google and TrustPilot, and will continue to post bad reviews.

List of reviews from Ed Halliwell

Oct 2020 "Dishonest and terrible service"

Dec 2021 "Mis-sells products and ignores customer contact"

Reviewer Thomaz Stepheson de Souza Gome

He is from Ireland - bought a laptop on 9th December 2021. He didn't want to pay Import VAT so we agreed he would refuse collection from the courier and get a refund. Finally he paid Import VAT 250 EUR then he demanded a refund 250 EUR from me.

He already posted 4 bad reviews just because wants 250 refund for his tax.

List of reviews from Thomaz Stepheson

16 January 2022 "This company is HORRIBLE"

1 June 2022 "Buyer beware !'" posted under name BM

14 June 2022 "My reply to my January 16"

16 June 2022 "My reply to my January 16, 2022 complaint that was answered 1 day ago"

Regarding Issue 2

I am selling laptops on my website (woocommerce) and also on eBay and Amazon.

My website is linked to TrustPilot and customers are receiving emails from you.

I am also manually encouraging eBay and Amazon buyers to leave feedbacks.

Most of these reviews are deleted by your system, if they are positive.

I receive email from [protected]@trustpilot.com as follows

We're writing to let you know that our software has removed 177 reviews of technosystems.uk that were flagged as suspicious, fake, or otherwise don't meet our guidelines.

Please ask them to stop removing my feedbacks

Regarding Issue 3

Your Content Integrity Team systematically discriminates against my company vs big companies like e.g. UPS or Monese Bank.

Scammers are leaving three negative feedbacks for me, even if they made one purchase only. They are multiplying the same reviews many times just to hurt our reputation. I was complaining many times about this, but your Content Integrity Team always responding as follows

Trustpilot gives users the opportunity to review companies multiple times. This allows companies to collect more reviews, increase their visibility on Google searches and better understand their customers' needs. Find out more about the benefits of multiple reviews here. From Julie S (Trustpilot) Jun 14, 2022, 17:54 GMT+2

Julie S suggested I should be happy to get multiple bad reviews from one scammer who made one purchase. This is not acceptable.

What is interesting – I posted a few bad reviews for Monese Bank and for UPS – all have been removed by your team as they said it is multiplication. Looks like your "Content Integrity" team treats big companies as UPS and differently small companies as mine.

Please help and remove bad reviews from scammers and ask your team to stop removing my positive reviews.

Kind regards,

Mariusz Ciepka

Techno Systems
Desired outcome: Please help and remove bad reviews from scammers and ask your team to stop removing my positive reviews.
Collect Your Trust Badge
Be recognized for outstanding customer service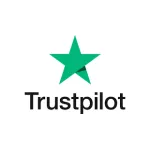 Trustpilot

contacts
We are here to help
19 years' experience in successful complaint resolution
Each complaint is handled individually by highly qualified experts
Honest and unbiased reviews
Last but not least, all our services are absolutely free