DriveTime Automotive Group complaints
285
This review was chosen algorithmically as the most valued customer feedback.
On or About 25-Apr-2015 I purchased this vehicle a Mercury Milan 2008, so far I am unable to locate the " service contract " information and or what it entails regarding the additional costs into the contract. I do know the vehicle was being declined from being worked on by a mechanic [South Western Motors] in San Bernardino, California. The car was taken...
Read full review of DriveTime Automotive Group
DriveTime Automotive Group
-
2010 dodge caravan
07/08/2015 We want to return this 2010 Dodge Caravan because the interest rate was to high and there is a problem with the brakes. I heard this noise when we test drove it, but we were told that there was nothing wrong with the van, that is just how dodge vehicles sound. We have tried to get the van refinanced through other finances companies and was told no because, it was sold to us for more than the retail purchase price. We are upside down in the price for what they are charging and the actual retail price for a 2010 dodge caravan with 95, 000 and over miles on it.
DriveTime Automotive Group
-
poor service
I purchased my car lease had it for a week had to take it to dealer to get airbag recall done and was told by dealer that the oil change, transmission fluid, and brake fluid needed to be flushed asap. It is in severe condition, which, explains why the car is driving funny. I was slapped with a $416 bill and was told it just sat on the lot for a year being test driven and not serviced. Not to mention I had to wait 2 weeks when I was ready to purchase the vehicle because the dealership lost the keys. I have the car a week and it has been in the shop twice. I am furious! They tell me to make sure I maintain maintenance when they can't!
This review was chosen algorithmically as the most valued customer feedback.
I recently leased a 2005 Kia Sorento from the DriveTime dealership in Orange Park Florida. I have only had this vehicle 3 weeks and the Bolt/Shaft that connects the Crankshaft to the Belt system on the truck snapped off inside the engine block while I was driving it with my wife, daughter and 4 yr old grand daughter and I almost lost control of the vehicle...
Read full review of DriveTime Automotive Group
DriveTime Automotive Group
-
suv
I been leasing a vehicle through drive time for almost a month now. The brakes started squeaking the second day I had the vehicle and has not stop and it's been about a month, the service engine soon light came on, the second week I had the vehicle I had the oil checked and I was told that the vehicle didn't have any oil in it at all and the filter was very very very dirty, the vehicle had a very very very very I repeat very bad smell on the inside! I paid 75 dollars to get it detailed and the smell was still there!
DriveTime Automotive Group
-
car repossession due to their error
I have been an excellent customer of Drive Time for over a year. This morning I woke up to find that my car was missing. After an exhausting search with the police, I found out that Drive Time took it because they could not find our new insurance policy that we sent in. The car had my son's wheelchair in the back and some of my teaching supplies inside. I have never been late on a payment or on an insurance payment. When my insurance company called them to find out why they took it, a young woman told them, "Oh, I see a Farmer's insurance policy. I don't know why we took it." We asked the company to pay the nearly $600 dollars that it is going to take to get the car back. They refused and said it's not their policy. So, even though I did nothing wrong, they are unwilling to make it up to me. I am so disappointed in their reaction to this situation. I am a teacher with 3 children, one of whom has a terminal illness. I live from pay check to pay check, but I get all of my bills paid and I am a good person. So, here are the options: I can either pay to get the car back and put nothing in my children's stockings or I can let it go back and drive an old clunker around until I can get another car. It was nice to have the car, because our wheelchair van lift broke and we are able to put my son's manual wheelchair in the back while he sat in the front with his ventilator plugged in. Not the best ride for him, but at least we could get him to the doctor visits. I would like Drive Time to know how upsetting their policy of not taking care of customers is. If this does not get resolved, I think the local news channel would be interested in this story.
DriveTime Automotive Group
-
they refused to help me, when the car stopped
I bought car from Drive Time DT Corp. After 2 months I drove and stopped for the fuel. After that the car didn't start and I called to this company, which refused to help me with the towing. I was shocked, because this company got about $30, 000 from me and now they have refused to tow the car. I was completely upset with such attitude and services. But when I bought from them, the rep assured me that I would get all necessary support at any time. Lie.
DriveTime Automotive Group
-
used car overcharging
I had my car for two years. I am going to bring car back to them because of the excessive charges. I put $700 down, paid faithfully the whole time. In past year i called to check balance and it remained the same amount of money for $12,0000. I also paid extra payments when i could. The car is a ford focus 2008 87,000. It was sold to me about 77 thousand miles approx. I only used car to go to medical appointments since i am disabled veteran and local errands. I was afraid to drive long distances with it because of mechanical issues it was having.
DriveTime Automotive Group
-
lied to and racism
Well let me start by saying worst experience ever . I got approved online them they tell me I have to put 1, 900 down for a 2005 Ford focus that they wanted 11, 000 for that's not worth that . Then they come tell me that there is no negotiations on the down payment but yet the lady that was beside me got her price dropped. And as we were walking out I over heard the so called manager say if she wasn't white I'd help her . So it's because I'm white ? My money is just as good as any Hispanic Asian or black person ! Not satisfied and won't recommend them to anyone and will post on every review board I can .
DriveTime Automotive Group
-
used car in bad condition
I purchased a car from drive time and with in almost 3 months the engine light came on and within 5 minutes of the engine light coming on the car stopped. I have 4 children and was 39 weeks pregnant at the time. Me and the kids had to walk home and did not get home until 2:30am. I have had to pay for rentals and the warranty will pay me back, but who has enough money to pay for rentals and continue to pay almost $500 a month for a car that does not work. The automotive place just told me that the car needs a new engine? A new engine after almost 3 months. THIS concerns me. Everyone in drive time is nice but this is not customer service. I purchased a car from car max 2 years ago and never had an issue with my car. Carmax cares about their vehicles and obviously their customers. Even when someone totalled my carmax car it was still driving. Its amazing! I did not feel scandled by carmax but I do with drive time. I am now 40 weeks pregnant and could go a into labor at any time! At this moment I have no car and its in the shop and says it will need a new engine but they need to send as inspector out first which could take days and then fixing it could take weeks. I guess this is why they MAKE you put a warrenty on their vehicles. As carmax gives you the option of a warrenty! I do not trust drive time this hurts that a company would sell a single mother a messed up vehicle or even anyone a messed up vehicle. I hope they just give me my money back but we all know even if they were wrong that wont happen. Do not put on my comment that this is not true because I will put the name of the body shop on this coMment along with the vin number of the vehicle and the claim number for the warranty! This story Is true and im telling the world!
DriveTime Automotive Group
-
rip off - - - predatory lending
They "get you into a car" regardless of your credit situation, but then the car falls apart and you are stuck with a piece of junk. Everywhere i've gone for service has told me the same thing, drivetime is a rip off and sells junk! The band aid that was holding it together fell off 2 weeks after i bought it. If anyone asks, do not buy or lease from drivetime.
DriveTime Automotive Group
-
knowingly sold me a faulty vehicle
I recently purchased a '08 Chevy Cobalt from DriveTime here in Tampa, FL. To say the least (but I will elaborate anyway...) This was the worst, the absolute worst decision I have ever made.
1. For starters their redundant lie for advertising ( We work with any type of credit and down payments) has proven itself to be nothing more than a sales pitch. After applying online I was approved and then contacted by a representative. Being that I am disabled and recently divorced, my financial situation is 'unique'. The woman assured me that the amount I was planning to put down would suffice as I had been approved. The next day, I went in to DriveTime with my downpayment and all required paperwork. After the application was reviewed (again?) they came back to say that I needed $995 to put down or they were unable to help me. Thankfully, a family member was able to pitch in a few hundred dollars being that I need this vehicle for more reasons than leisure (doctor's appointments and such). So no, they do not work with you. They find ways to get you in and then talk you into spending more,
2. After locating the vehicle I wanted (which doesn't accurately reflect their online inventory) the saleswoman and myself went for a test drive. As soon as I opened the door, I noticed the filth...and I mean filth...the seats had stains on them, there was dust everywhere... I also noticed that the supposed electronic locks didn't completely work. When I use the key on the drivers side, to unlock the car, only the drivers side unlocks, which means I have to get into the car and unlock all of the doors. Now that wouldn't be an issue other than the fact that it's sold with "Electronic Locking System". I mentioned both of these concerns to the representative who appeared to have tended to the situation, but as you'll read on...that never happened.
3. Instead of financing, I leased the vehicle - it appeared to be the best situation for me as it's term is only 30 months. Under their leasing program, oil changes are covered and certain maintenance features are covered as well...at least until the warranty expires. The warranty (issued by Averex, an outside company) states that you must keep up with the oil changes and other things in order to maintain the warranty (obviously). Well here goes a laundry list of things wrong with my vehicle (now that I have it home and they refuse to take responsibility for selling me this piece of...)
- The car drifts to the left (as anyone who knows about cars knows...the alignment is off..way off)
-The wheel trembles as I drive...and I must maintain a certain speed in order to keep from that happening..and we are not talking about 100 miles per hour...I'm saying 50
-The oil reads 28% and after calling the dealership, the general manager confirmed that they had no record of the last oil change, he pulled up the information and consulted with a staff member who had no idea of the last oil change...(the warranty states I need to keep up with oil change every 4, 000 miles but how do I know when the last one was, especially without a sticker present on the inside of the windshield?)
- The breaks squeak terribly when you come to a complete stop - somehow I didn't notice this previously...
-DriveTime claims to have their vehicles checked by some point system yet they seemed to have missed the above errors...oh and did I mention how they brought me the paperwork for the vehicle's RECALL after I signed the lease? In other words this vehicle has TWO (2) errors that the manufacturer recalled LAST year April 2014. Yet in 2015, DriveTime has this car on their lot and sold it under false pretenses. Now is it just me or would the point system have brought up these errors, prompting DriveTime to fix them prior to selling?
What are the recalls you ask? 1. The airbags won't deploy if the key is the ignition...in other words...if I am driving and someone hits me or I am in a collision, my airbags may or may not deploy...in other words I can be fatally injured by driving a vehicle from DriveTime... (lawsuit?)
2. When the key is the ignition it can be removed...in other words I can risk a roll-away OR my car can be stolen.
Both of these they just so happened to mention after the lease was signed.
I called the warranty folks and they are willing to fix it..because I am within warranty. But get this, while I have no car...they refuse to provide me with a rental because their policy doesn't include it. even when they made mistakes that again, the general manager confirmed and apologized for.
I spoke to numerous people in their customer service department who were also no help, continued to reiterate "the warranty".
So now I have to figure out how to get this car fixed and still manage my healthcare. This vehicle was purchased with intent to ease some of the chaos in my life (especially medically) but instead added a level of stress, you can only imagine.
They offered to credit me for the days I may not be able to drive the car. But was does a pro-rate do for my doctor's appointments? For the insurance I pay for (yes, I am being petty but it comes down to that when you are sold a product that really shouldn't have been sold until it was 100% safe to drive) For almost 2 years I've been riding the bus and paying taxis but anyone with a metal rod in their knee knows how quickly that can change. This car was the "golden ticket" in my life and now minus almost $1, 800.00 total I don't really feel like my situation has changed that much.
I haven't had the car for one week yet.
They're unwilling to help you. They refuse to take responsibility for their errors. They want your money and nothing more. Their advertisements are scams. I can go on.
I was better off with JD Byrider.
Moral of the story...if you have a "unique" situation, Drive Time should be the last on your list, at least here in Tampa.
Great work Drive Time!...
The complaint has been investigated and resolved to the customer's satisfaction.
DriveTime Automotive Group
-
scam and insurance fraud!!
On 7-10-14 I had contacted drive time warranty dept that am. I also was told this was not eligible for warranty because of description of accident. I contacted my insurance company on 7/10/14 and I contacted brb on 7/10/14 and obtained the tow company referral from brb auto on 7/10/14. I spoke with herb on 7/10/14 and he stated he wouldn't be able to look at the vehicle until 7/14/14. My insurance company has been involved from the very beginning. Now brb auto is refusing to do the repairs. I believe he has swapped out parts from my vehicle or is plotting to steal my car. This is so ridiculous because I have been without a car 2 months!
Resolved
The complaint has been investigated and resolved to the customer's satisfaction.
The complaint has been investigated and resolved to the customer's satisfaction.
DriveTime Automotive Group
-
tires / rim
I bought a 2010 Kia Soul on Saturday July 19, 2014. checking out tires and all on car was told there tires met the recommended standard requirements. Got home son in law said 1 tire looked bad. Took to Discount Tire one tire was at 3/32nd's and needed replacement and another tire had a heat bubble and had been run on flat and needed replacement and after pulling off tire to replace rim was bent really bad it due to driving on a flat tire rim needed to be repaired or replaced. After over $200 worth of tires I now also needed a rim fixed that was going to cost $140.00.
Called the dealership got customer relations and was told in light of everything knew i could not have caused the damage to the tires or rim in just 4 days of owning the vehicle. They would take care of it - now 2 weeks later i still do not have my check for the reimbursement of the tires was told it has been mailed - the rim has been sent out 2 days ago was reassured i was not going to have to pay for it
Discount cannot get confirmation of payment. Every time I call I only get a voice mail have to leave a message. I have a newer car and have not been able to drive it at all due to the tire issues. I can assure you this is the first and last time I will purchase any vehicle from Drive time this has been the worst dealings I have ever had with any used car I have purchased.
Resolved
The complaint has been investigated and resolved to the customer's satisfaction.
The complaint has been investigated and resolved to the customer's satisfaction.
This review was chosen algorithmically as the most valued customer feedback.
I purchased the 2008 Hyundai Tucson in March 25, 2014. Now the A/C on the vehicle has gone out twice in the three months I have had the vehicle. I had to pay $170 to service the vehicle, pay for car rental for 4 days while my vehicle was in the shop. One month later the same thing happened again the A/C went again. I spoke to the people at the insurance...
Read full review of DriveTime Automotive Group
The complaint has been investigated and resolved to the customer's satisfaction.
DriveTime Automotive Group
-
horrible experience
I went into Drive Time in Lakewood Co today looking for a car with
better gas mileage. The sales person was wonderful and walked me through
every step and answer. So after doing all the paper work, providing
three months worth of bank statement and pay stubs. That normally is
the worst part of buying a car, but in this case it was the best part.After
doing all the paper work the GM (Nick) came over to talk to me and
explain that my the car I wanted trade in only valued at $ 4, 000 and
that I would have to come up with the other $ 2, 700 to pay off my truck.
When I asked if I could apply that to the loan of the new car I was
told no, ok understandable. The GM ( Nick) then explained to me that
adding money on to the new loan would set people up for failure. The GM (
Nick) then suggested to me that I put a down payment on a new car and
take on a new car payment AND continue to pay off my other car. What the
heck?!?! I told Nick that if I were to take on another car payment I
would end up falling behind in payments. I couldn't believe what he just
told me!After looking at cars ( half of them didn't even
start and were dirty) I went in to talk to the sales person and the GM (
Nick). I told both men that I would come back tomorrow with the $2, 700
to pay off my old car and get into the Dodge that I wanted. At this
Point the GM ( Nick) told me that I miss understood him. The GM ( Nick)
then told me that I could not come back in with the $ 2, 700 and expect
to leave with a new car. Even the sales person was confused. I asked the
GM ( Nick) what he meant when 30 mins ago he just told me it would take
$ 2, 700 and a down payment to get in to a new car. The GM ( Nick) told
me I need to go talk to my loan company of my other car and have them
talk the payoff down. Not to make this post longer then it is
already... I told the GM (Nick) that he was trying to sell me a car for
$15, 000 that is only four years old and has 94, 000 miles on it!Stay
away from drive time, they make it look good to hook you in and after
all the paper work is done they go back on what they told you when you
walked in the door. Not to mention the outrageous prices for high miles I
will make sure to post this experience on EVERY site I can. STAY AWAY
FROM THE LAKEWOOD CO LOCATION! Sorry this post is so
Long but I hope this helps you choose the right place to spend your hard
earned money!
Resolved
The complaint has been investigated and resolved to the customer's satisfaction.
The complaint has been investigated and resolved to the customer's satisfaction.
DriveTime Automotive Group
-
refused to honor insurance
Sonja bought a vehicle from these people. It wouldn't crank so she returned it for another. The next one had a bad transmission so she returned it for another. This one has RAT damage to the wiring. She has had it over 5 days but less than 30. DriveTime refuses to honor their promise to repair the vehicle. They are telling her to file on her car insurance. Really? The damage was obviously done BEFORE she bought the vehicle! I co-signed for this thing so she could have a vehicle considering her medical conditions. Now she is stuck high and dry with no vehicle again and a high car payment.
Resolved
The complaint has been investigated and resolved to the customer's satisfaction.
The complaint has been investigated and resolved to the customer's satisfaction.
DriveTime Automotive Group
-
drive time
I co-signed on a car loan from drivetime for my daughter. They will not work with me on the payments. I can't keep it up much longer. I would let them come get the vehicle but apparently I will still have to pay for it. I guess its better to have it adorn my drive way and pay for it than to allow them to resell it and still charge me. I would love to be in on a class action lawsuit.
Resolved
The complaint has been investigated and resolved to the customer's satisfaction.
The complaint has been investigated and resolved to the customer's satisfaction.
This review was chosen algorithmically as the most valued customer feedback.
So.I called Drivetimes corporate office to find out if I could get a deferment for one of my payments. I spoke with a young lady named Lorraine who told me that I didn't have my.loan long enough. Do I shared with her that the reason why I needed the deferment, which is because I am a single.mom of four and things are tight right now. She said she.understood...
Read full review of DriveTime Automotive Group
The complaint has been investigated and resolved to the customer's satisfaction.
This review was chosen algorithmically as the most valued customer feedback.
DO NOT PURCHASE A VEHICLE FROM DRIVETIME. I purchased my vehicle on 6/14/12 and it's first trip to the repair shop was 6/18/12.It'd has been to the shop for repairs 12 more times since. I have replaced the O2 sensors, the catalytic converters, the cam and crank shaft sensors(4 times EACH!!) The radiator, the fan clutch, the heater core, the engine, the...
Read full review of DriveTime Automotive Group
We are here to help
16 years' experience in successful complaint resolution
Each complaint is handled individually by highly qualified experts
Honest and unbiased reviews
Last but not least, all our services are absolutely free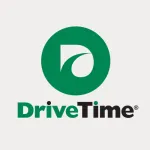 DriveTime Automotive Group contacts