Coast To Coast Carports complaints
50
The company has left an official comment on the complaint.
Coast To Coast Carports
-
Metal building I received
Took 11 months to get when the contract said 8 weeks. I get a call they are out of garage doors and that they would refund the price of the door. Gave me 700$ of the 800$ I paid. Then i had to take 3 days off work (kept saying they would be here only to not show up).They showed up tried 3 times to come up with excuses to leave then finally told me the pad was to small. Told me they have a 6 hour drive home and they get paid whether they install or drop it off. If I wanted to send it back it would be a restocking fee and another year before they would be back. There was a broken window they said they would replace that I'm still waiting for and guess what. I installed the shop and have a foot of extra pad.
Desired outcome: An unbroken window so I can finish the building and the $100 for the garage door
Coast To Coast Carports
-
Put $7k down on a garage July 2021 was told it should deliver in 5 months. May 22 no building and no one answers the phone at C to C
In June/July 2021 contacted Kingdom Metal Buildings (AKA American Steel Buildings). Their Montana contact Jeramie DeHart lead me to believe they where the manufacturers. After some back and forth I was told that the factory could have the specific building I ended up with built and maybe erected by years end 2021. (Settled for this model because Mr DeHart said the model I wanted would take a year or more and here I am working on a year for a sub model) When I e-signed the contract document, I noticed it was on a Coast to Coast contract form. I had sent a check for $7092.15 the 15% required down to get the price locked in and the clock started on fabrication. Mr DeHart sent me foundation details and helped locate a couple local contractors to interview for availability in order to get the foundation laid before winter (and the delivery of the building). After December I realized that the building wasn't going to be delivered as told. When I questioned Mr DeHart he gave me a customer representative name and told me I needed to contact them to find out what he obviously didn't know. At some point late 2021 Mr DeHart quit answering or blocked my calls and emails. The customer service name and number was a joke as the persons name he gave me no longer worked there. In Feb 2022, I finally got hold of someone calling themselves Amanda from customer service. She gave me her email and direct lines I sent her drawing and window details to ensure that cut the window opening to the correct dimensions. Three months later that email and direct line are no longer working. They have $7k of my hard earned money not to mention I spent a fortune on getting foundation completed in a short period. I'm smelling FRAUD. Need help! I see many other with similar issues. I'm open to a class action if needed my email…[email protected]

Thanks and God Bless
Desired outcome: Building built and installed ASAP
The company has left an official comment on the complaint.
Coast To Coast Carports
-
Two 12x24 3 sided horse shelters
We ordered two 12' x 24' "loafing" metal sheds, 3 sided horse shelters on Jan 24, through Carports Central. We paid Carport Central a Deposit of $2321.60

We were told that we would receive an installation date within a month - especially since these were simple horse shelters.

When asked in March when these would be delivered l, we were told to contact the installation company which was not the same. The installation company is Coast to Coast Carports. We heard nothing from them, they kept saying they'd call us back.

Next we called and demanded a date of April 15, or delivery of materials by April 15, without installation (remove from final bill). On March 31, the delivery manager sent the "building plans" to the wrong email address and insisted they now needed the permits before they could install. They would not be able to install without all the permits. The original purchase was put on a personal credit card, but the shelters are for a business (ranch) and the contact info should have been updated.

In either case, it was their scramble attempt to come up with plans which weren't necessary in order to charge us after we demanded an answer. Looks like they want to keep from installing now and we have requested our deposit back

Since then we gave hired a few companies, and have installation of 4 horse shelters, a 12 x 16, shed and a 12 x 24 shed, all without any complications.

We want our deposit back.
Desired outcome: Katrina LOmax who paid on her personal card wants her deposit back $2321.60
On March 29th 2022 the following options were sent to Coast to Coast by the customer:

1)The delivery and buildings are to be installed before April 15th or

2) Deliver the sheds and materials, and do not install the buildings, by April 9th AND remove the installation fees from the total contract.

3) Full refund of the deposit by April 8th.

Emails went to:[email protected] and [email protected] on March 29th, with the reference number, the contact details, and request to answer. The specific requests were never addressed.

I don't understand why a company would continue to build and not acknowledge email inquiries, and phone calls? It seems to be a cover up attempt after no work had been done between Jan 24th (the order) and March 29th (the formal demand for action).

The request is to refund the deposit, which Coast to Coast now defers to Carport Central (the Sales). No accountability or responsibility for Coast to Coasts actions? I have read through many of these complaints, and seems to be the same issue. The sales team (Carport Central) takes an order, and the manufacturer/installer doesn't fulfill the orders (breach). You have had our money since Jan 24th, and I want it back because we have nothing in return. Do not attempt to deflect or have excuses, or try to 'build" so that you can charge us, you need to return the money.

At this point it doesn't matter who it comes from, and the finger pointing is unacceptable. Refund the money or we will pursue litigation.

Katrina Lomax
This review was chosen algorithmically as the most valued customer feedback.
This building was ordered on 5/18/21. We paid a $1,200 deposit at that time. We were told the building would take 6-8 weeks for delivery/installation. After 8 weeks, I was told it would take 10-12 weeks. After 12 weeks I was told it would take 15-20 weeks. After 20 weeks we tried to cancel but they refused to return out deposit. I filed a complaint with...
Read full review
This review was chosen algorithmically as the most valued customer feedback.
I purchased a building from coast to coast carports on April 3 of 2021. At the time of purchase I was to that installation of my building would be 6-8 weeks out. I was told that I only needed architectural drawings if my county required them for a building permit, which they were. I purchased the drawings the first part of May 2021, I was told I would have...
Read full review
The complaint has been investigated and resolved to the customer's satisfaction.
The company has left an official comment on the complaint.
Coast To Coast Carports
-
Shop Kit Never Delivered/ Installed - Kept my deposit without any material. Refusing refund. 7 MONTHS
$4,658.40 was paid on 03/17/21. My permit was approved on July 15, 2021. Same day, I told Carport Central to build the kit. 3 months later, I expected delivery and install from Coast to Coast. I have been given the runaround ever since. A different reason every time. I have been calling Coast to Coast weekly for months. It has been 7 months since I called for them to build the kit. Amanda at Coast to Coast herself said there is no material. There was no intention of completing the service.

How is this ethical or legal? Take money and just hold indefinitely?
Desired outcome: Refund my deposit.
Resolved
The complaint has been investigated and resolved to the customer's satisfaction.
This review was chosen algorithmically as the most valued customer feedback.
has anyone considered filing a class action lawsuit??! we ordered 2 buildings in may of 2021, told we would have them in July of 2021, we have called every 2 weeks since August and get the same response "you are on a priority list and you are in the scheduling department" it means absolutely nothing! we have even emailed them and asked anonymously how long...
Read full review
The complaint has been investigated and resolved to the customer's satisfaction.
The company has left an official comment on the complaint.
Coast To Coast Carports
-
70x30x16h metal building - deposit of $6,840.00 and no drawings
September 29, 2021 I signed a contract and submitted my monies down. I was told before I submitted the deposit I would have my drawings within a week. Then I am told after I paid the deposit it would take 8 to 10 weeks to get the drawings and it has been now 12 weeks and no one will answer my emails.
Please help me either get my depoisit back or submit my drawing so I can get a permit and concrete estimates.
Resolved
The complaint has been investigated and resolved to the customer's satisfaction.
This review was chosen algorithmically as the most valued customer feedback.
I ordered a 30x40 garage in September of 2020. It is now January of 2022 and I have yet to receive the building. I have called numerous times to try and find out where it is and when it will be delivered and every time I get a different story and a run around. I was told I would have it before the first snow in 2020, that obviously didn't happen. I have...
Read full review
This review was chosen algorithmically as the most valued customer feedback.
I ordered a garage in March of 2021 using Gatorbackcarports who informed me that coast to coast would be the manufacturer and the ones to put up the building. They said I should receive my building by the end of July 2021. It is now December and still no building. Gatorbackcarports have been great to work with but coast to coast is a joke. Customer service...
Read full review
Coast To Coast Carports
-
carport
bought a carport online with Coast to Coast Carports and was sent a contract agreement - (1) no refunds on downpayment for any reason and ( 2) they would be out to install within 2 to 4 weeks. It has been 40 days now no word from them so I called. I was told that there is a backlog of orders and they are behind. I asked how far and was told no idea. I understand a back log of contractual work... I understand backed up supplies sitting in the ocean but THEN I was told that they wont come out to my area anyway, Price Ut, until they sell enough carports in my area to justify coming out! I told her that is unfair, unethical and not acceptable. She pretty much said oh well that I 'wasn't priority ' and 'not the only one'. She said there were other's who are priority. So I pay almost 1, 000 down with a no refund policy for any reason but then they take advantage of that to decide to honor my contract when they sell enough other contracts in my area even though I have an email agreement for 2 to 4 weeks. Had that been disclosed upfront I would have had an option to go with another company. How can I not get a refund so I can go to a competitor if they can't deliver within a reasonable amount of time the promised goods? Should not the salesperson have told me that I wasn't priority and would not be considered for the build until enough of my area was sold to justify me? I could have then made a decision to go with them or some other company. I was not told that, I was told 2 to 4 weeks.
I was firm but decent in my anger and did not call her names but did tell her to figure it out or I would call an attorney. She seemed fine with that.
Desired outcome: Because I was told there will be no promised delivery date due to nott enough sales in my area I must get my downpayment back. This company has a LOT of complaints similar tto mine on YELLP. They need to looked into.
Coast To Coast Carports
-
Carport
Worst customer service and company that we have ever had dealings with and we have built 3 houses using companies for supplies in the past. We have a signed, submitted a prepayment of 15%, and scheduled for installation contract that is dated July 15, 2020 (that's right ... 2020 ... over 15 months ago).

For about a year, we have been on their highest of priority list with installation promised in the next 2-3 weeks. This company is absolutely horrible. We even, to expedite the installation, reduced our steel quality down as they requested but this did not solve the problem. They have failed to show up for "scheduled" installations or called the day before to cancel others. They did show up one time for the installation in May 2021 but brought the wrong material. They said that our kit was still in Amarillo and they would be back out the next week. As you can imagine, they did not show back up and did not even extend a courtesy phone call as to why.

We have called them about every 3 weeks to check on things. We have talked to about 8 or 9 different employees during the past year and they all have the same response and we always get the same run-around or promises that we are next in line. We badly need our carport. Can someone out there please help us. We have been incredibly patient. We even held off filing this complaint to try and give them the benefit of the doubt but after 15 months its long overdue.
Desired outcome: We want our carport installed ASAP.
Coast To Coast Carports
-
Certified 14'x25' carport
First off, Im happy with my carport, I j7st wamt to say that right away.
I did purchase both the roof/wind amd ground certification being that Eastern Washington is notorious for agrressive wind storms. The anchos they used wernet certified for the gravel driveway. They were supposed to install the auger style but I received the rebar. Now the amchors are started to oull out of the ground, pics were sent to you all as well as nimerous phone calls. Theres am emergency work order start March 2021 to have corrsct amchors replaced. Whats the hold up? I want to get what I paid for... or at least better communication on when work order will be completed. Please help.
Desired outcome: Replace the anchors with the certified ones
The complaint has been investigated and resolved to the customer's satisfaction.
The company has left an official comment on the complaint.
Coast To Coast Carports
-
Metal buildings
We contracted and paid for a building in April. Nothing has been done. Trying to contacted and paid for a building in April. Nothing has been done. Trying to contact anyone is a joke. If you get someone on the phone it goes to voicemail and know one returns your calls. The reviews on their website must be from family and friend. It is October and we have heard nothing . This project needed to be completed before snowing. That was made clear at the time of the contract signing in April. Had we known we would have went with a more reliable company.
Desired outcome: The services that was paid for to be provided. Basic customer service with someone who can answer questions
Resolved
The complaint has been investigated and resolved to the customer's satisfaction.
Coast To Coast Carports
-
No building received as promised
I ordered a garage April 5th 2021 I was told it would take 12 weeks to receive the garage every time I try calling to find out when it will be here they keep blaming it on covid or they say they are waiting for their material. I have a deposit down for close to $1, 000 and I have no garage no one gets back to me when I leave messages. The few times I do get to a live person they tell me they will put me on their priority . Here it is October 14th 2021 I live in Nebraska and I'm sure the weather is going to be getting bad shortly and I imagine they'll say something that they can't put it up when it's snowing.
Coast To Coast Carports
-
Building not received
I paid my deposit in Feb 2021. They estimated May/June for delivery. It's mid October now and they can't even estimate a time. That is, if you can get a hold of someone. I've left dozens of messages and called probably 50 times and they don't have the courtesy to give me an update. Not only am I paid in full, but I spent 15K on the concrete pad. I live in MT and last night was 20 degrees. Currently, I'm living in my RV and this was gonna be my house for the winter. I wish I never ordered with them. I'd try getting a refund, but from other reviews, I doubt that would work either. I don't have the time or the money to look at other options. They fucked me, don't let them fuck you too!
Desired outcome: Delivery of what I paid for
Update 4/18/2022

They finally delivered!

I had to change colors which isn't too big of deal to me. And it wasn't until the 9th scheduled delivery roughly 1 year after original ETA that they actually showed up.

If I had known about how things were gonna turn out, I would have spent double from a local company since I easily paid that out in losses, not to mention a year of sitting on my hands watching the clouds go by. But, if you're someone who doesn't care when it gets done, they might be a good option for you. Just don't plan on getting the truth from anyone you talk to. Be patient and forget all about your order, it'll come eventually, hopefully before they file chapter 11. Word of advice, don't pay ahead of delivery, they won't give it back.

Oh, and the crew did a fantastic job! If only I could have gone straight through them...
Update:

This shop was the first purchase I made after buying land. I need to receive this building first since I can't hook up electrical until I have a permanent place to put the breaker box. I have the well drilled, but without power, I can't pump the water. The septic is going in right now, but again, without power, I can't use it. Even if I could, what am I gonna do, install the toilet on my foundation with no walls or roof? Not only did most of my tools, materials, and belongings just hang out in the yard under a foot of snow all winter, but now I need to move it all out of the way to make room for the next stage of things. It sure would be nice to move it once instead of multiple times like I've already had to do. I requested a refund because if they can't deliver, then I must do it myself. But, that was over a month ago and they wont return my money or finish the job. I have a storage rental that I've been paying for a year longer than I planned, and now their rates are going up. Coast to Coast has really put a burden on my life and I wish I never tried doing business with them. They just took my money and made false promises, and they're getting away with it.
Update:

It's November now and the only thing I've heard is, "I don't know when you will get your building and I can't do anything about it. But, you are on the priority list!"

I have a feeling that the priority list is just a facade to ease the customers' mind, and does nothing to actually speed up the process. It also works good for them as a conversation ender.

In other news, my buddy needed a dog sitter for his german shepherd for a few months so I agreed (thinking I would have a place for her.) Now, instead of just one big dog living with me in a 17' camper, I have two that constantly knock things around as they navigate the small space.

It would also be nice if coast to coast would also pick up my storage unit bill for the last 6 months (the time they estimated my shop would be delivered).

I already have to pay to renew certain permits through the county, but there's no point until I have the building..

P.S. I've been answering every spam caller since April not wanting to miss the very important scheduling call... and I hate this company more and more every time I answer my phone!

Until next time, keep it chill like I'm doing in my RV this winter!
The complaint has been investigated and resolved to the customer's satisfaction.
The company has left an official comment on the complaint.
Coast To Coast Carports
-
Provide Carport ordered
Provided a deposit on 1 April 2021 for a carport to be installed in Montana. Was told would install in 16 to 20 weeks. Informed installers would contact me 2 to 4 days before installation, in order to be there for install I traveled from TX to MT arriving 25 June. Contacted company 27 June and was told that MT was not open meaning they were not installing in Montana yet. In August when the company opened installations in MT they then said there was metal shortage and even hand me change my order to lighter gauge material to speed up delivery, been waiting over 3 months and now weather is changing and I think they will stop installs for this year in MT. If I cancel I loss deposit but they won't give me a install day I believe they don't intend to provide the carport this year and want me to cancel. Want the carport installed prior to end of October this year or refund of deposit.
Desired outcome: Install or refund
Resolved
The complaint has been investigated and resolved to the customer's satisfaction.
Coast To Coast Carports
-
Refund not received.
My husband and I placed an order for a carport/utility room on May 7, 2021.
Contract # ODR-004348.
We paid a deposit of $8, 767.65 by credit card at that time.
We were told it would take 4-8 weeks for our drawings to be completed.
The drawings took 17 weeks.
We were told the building would take up to 12 weeks to be manufactured and delivered.
After several attempts at contacting customer service to confirm an estimated date that the building would be delivered- on September 7th I was told the 12 gauge metal (which is what we ordered due to our county building codes and is clearly in our contract) has been on backorder since before we placed our order.
The building can not be built.
I cancelled our order that day (September 7) and requested a full refund. I was told it could take up to 3 weeks for a decision to be made on the refund and for it to be issued to me. Yesterday marks 3 weeks and no word from Coast to Coast or refund. I have called customer service several times and no one answers the phone. I reached out to customer service by email and received this reply from an employee: " Good afternoon! I apologize for the delayed response, I have been out of the office! I am not sure why you were told 3 weeks, we dont have estimated times on these. I apologize for not having much information regarding you refund, but someone will be in contact with you once the decision has been made. All of our process go through this process, but I will be sure to make note of this as well for you in our system! "
We are very disappointed that we were not advised before we placed our order that the material was on backorder. Now it is almost 7 months that Coast to Coast has had our deposit and we need it back to pursue another option.
Desired outcome: I would like to receive my full refund of $8,767.65 credited to my original form of payment (credit card) immediately.
Coast To Coast Carports
-
Not receiving my product as quoted on time frame
I was quoted 12 weeks to receive my two buildings that I ordered have not even received plans on one of them yet and haven't even gotten a phone call of where my first building is at and we are beyond the 12 weeks timeframe quoted can't get anybody to call me can't get anybody to answer any of my questions what a joke! You'll take peoples money but won't answer their phone calls what kind of business are you folks running out there?
Desired outcome: Receive my buildings with a discount
Coast To Coast Carports
-
Garage
We signed a contract with a date of 12-15 weeks in March until today we have already spent 25 weeks and the company shields itself from the pandemic and does not recommend that they are making contracts that they cannot fulfill, another problem that I have to face are the permits of the city ​​since they have an expiration date if these this company does not do the project on time I will have to pay for new permits from the city honestly it is a company without seriousness and I do not recommend it, they will only earn headaches.
We are here to help
16 years' experience in successful complaint resolution
Each complaint is handled individually by highly qualified experts
Honest and unbiased reviews
Last but not least, all our services are absolutely free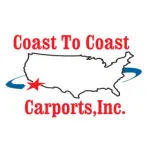 Coast To Coast Carports contacts