DriveTime Automotive Group complaints
281
DriveTime Automotive Group
-
Hyundai Santa Fe 2013
My husband and I went to Drive Time in Greenville SC on April 11,2022 to purchase a vehicle. We purchased a Hyundai Santa Fe Sport 2013. Or should I say we got it financed through Bridgecrest. Since we have had the vehicle it's been in the shop twice. The first time was for the buttons on the steering wheel not working. We had an appointment for the radio as wheel because the Bluetooth would not connect. Well we never made it to that appointment. On Sunday May 1st the car just completely stop working. We had to get it towed to a shop. The shop was recommended from Silver Rock that's who the car warranty is through. The mechanics there told us that once they get the car started they would be able to tell us what the issue s were. So they replaced the starter. Got it going and immediately heard knocking in the Engine. Now the entire engine needs to be replaced. We have been on the phone with Silver Rock, and DriveTime. We asked if we could either get our money back or either they give us another vehicle in place of the one we have. The guys was rude and told us that those were not options. We have called every dealership for Hyundai and can not get an appointment for the car to get a diagnostic done for the car for at least 6 months. They will not give us a rental until then or anything. I need help to see what yo do next
Desired outcome: I would like a refund or the car picked up and the loan cancelled for the car.
DriveTime Automotive Group
-
Drive times predatory usury financing/warranty
I purchased a 2016 Dodge Grand Caravan in June 2020. I have made all of the payments, but have only paid $2,000 to the principal of this loan, through Bridgecrest, financing company owned by Drive Time.

I have paid over $10,000 in 2 years on this this loan.

When I attempted to refinance this vehicle, I was told about the warranty on on the vehicle taking all the payments, and going directly to Drive Time. I am already past the milage on the warranty and cannot cancel it. If I continue to pay this loan I would still owe $4,000 + and this after paying on it for 6 years. I am upside down in this loan and cannot refinance now.

This is predatory and usury. I had no idea that this was happening until last week. This is wrong.
Desired outcome: Cancel This Loan.
DriveTime Automotive Group
-
Over priced a high mileage vehicle with problems.
I bought a Honda truck from drive time and traded in a Chevy S10 for down payment. A few weeks after purchasing the vehicle the tires started peeling from tire rot. I called them and they said it was my problem. I ended up buying all new tires. Cost me around 800 dollars, then driving it 6 weeks the exhaust broke off. I spent 1,100 to replace. I called drive time they said natural wear and tear. Their interest was way to high and with all the problems. I just parked the vehicle and told them to come get it. They never came to pick up the truck I got lots of harassing calls until I just had to quit talking to them. I moved and a few years went by and they finally came and got it. Now they appear on my credit report stating I owe them over 12,000 dollars.

I purchased the vehicle around 2015 from drive time in Pflugerville Texas. Horrible customer service and they took no responsibility for problems with the vehicle.
Desired outcome: I would like it removed from my credit report as well as that I don't owe them due to the fact they took my good running Chevy and sold me a truck with problems and over inflated price.
DriveTime Automotive Group
-
Drive time - Sold a vehicle that couldn't pass inspection…
I was sold a 2011 Nissan Pathfinder at the end of November 2018. It came with a 30 day warranty and per the salesman at the Raleigh Nc DriveTime, he told me to get the vehicle looked over within the 30 days because they cover any issues. The vehicle shook a lot within the first few days and I was told that's normal it may need an alignment. I started having other issues immediately and took it to a repair shop provided through silver rock - the warranty company DT uses. Upon the mechanic pulling it into the garage, a coolant hose broke and all the fluid poured out. We were told until that was authorized to be fixed, they couldn't look further into the vehicle issues (the shaking, the vehicle cutting off, and the battery dying for no reason). It took a week for someone from Silver Rock to go to the auto shop and approve the repair. We had to get a rental car to get around, while still making payments. The mechanics recommended about $4,500 in repairs, of which Silver Rock only approved half of that. I was told 100% would be done within the first 30 days, that was a lie. 2 weeks later I got the vehicle back and it leaked oil that same day, so through the process and back to the shop. They fixed that issue but had to jump start the car upon pick up. This issue along with the shaking and the car shutting off, check engine light on, caused the vehicle to be in and out of several mechanic shops for the course of 2 years. I accumulated over $6,000 in rental car and repair fees, while paying the car payment. I reached out to DT several times and sent them information stating the suspension was shot, the vehicle had rear, driver side, and front impact from an accident at one point (I was told a mild fender bender when I initially got the vehicle, lie) and their GPS tracker for the vehicle was improperly installed causing a drain on the battery. It also needed a mass inflow sensor, catalytic converter and sensors, torque converter, and a new battery and wiring. They refused to assist with anything and stated Silver Rock had to approve, Silver Rock stated it was on DT. Most of the items I had to pay for myself to repair, even though they were safety issues and caused the vehicle to not run. In 2020 Provision Tune Up in Greensboro, stated the GPS tracker needed to be replaced because it was draining the battery, they replaced it and removed some fuses for the inside lights. They could not feel the vehicle shaking and vibrating and passed the inspection. They had my vehicle for 30 days. Fast forward to 2021 January, Firestone in Burlington stated the vehicle could not pass inspection due to an improperly installed GPS tracker and they aren't sure how the vehicle ever passed inspection. They recommended taking the car to a Nissan dealership for a second opinion. The Nissan dealership repair department in Burlington informed me the GPS tracker was installed improperly and illegally. The vehicle legally could not and never could pass state inspections with the way DriveTime installed this device. It is the reason the battery had to be replaced several times and why the car would die and need to be jump started. Nissan removed the device and repaired the damage to the wire hareness. They passed the vehicle inspection and there have not been battery issues since. The first few years I owned this vehicle it spent more than half of that time in a shop, while I spent thousands on repairs and a rental car, while making payments and maintaining insurance. I went through the NCDOJ to get in touch with DT. The women who assisted from out of Arizona, stated DT would reimburse $99 for the rental car cost and would buy the vehicle back for just over $5,000. I had already invested close to $20,000 in the vehicle and felt this was unacceptable. I was sold a vehicle that did not run, had safety issues (the improper wiring could have cause a vehicle fire, the vehicle shut off while driving it, and the battery died often), and due to an unnecessary GPS device they installed, the vehicle could not legally pass Nc state inspection. DT took no accountability and did not offer a reasonable solution on any level. Unfortunately, it seems the NCDOJ and local attorneys are not prepared or are unwilling to take on a big corporation like DT, even though they violated the laws and sell people lemons, myself included. I just wanted the vehicle fixed - to be safe and to run properly, and reimbursed for my out of pocket repair and rental car expenses. I spent so many hours on the phone with DT, silver rock, and repair places, I missed work, and the amount of stress and anxiety this caused, to not receive a reasonable resolution and continue to pay the $32,000 for a vehicle that cost $16,000 and was worth much less. How can they sell vehicles that are dangerous and don't pass inspection?
Desired outcome: I would like to be reimbursed for the repairs I made out of pocket and for the rental vehicle I had to get. I would also like to be reimbursed for the payments I made while the vehicle sat in the shop for weeks/months at a time.
This review was chosen algorithmically as the most valued customer feedback.
I just find out that I did 25 payments of $441 on a basic 2015 accent Hyundai preowned and still owe $12000. Ok some of you would say I seen it in contract right…..$15000 is all I seen and I asked the salesmen about the interest and everything. He told me that I had three years to get the $15000 off before I have to worried about paying over $30000 for a...
Read full review
This review was chosen algorithmically as the most valued customer feedback.
I'm writing after several months of waiting for other resolutions in regard to the warranty and repairs on the vehicle and nothing ever came about, I waited patiently. and I still made my payments now on top of still waiting for silver rock another company that works with drive time that has failed me miserably and never followed up left me with a vehicle...
Read full review
DriveTime Automotive Group
-
2013 Chevy equinox
I bought/leased a 2013 Chevy equinox from DriveTime in Nov 2021. After two weeks the vehicle had break failure on all 4 wheels, and a check engine light. While under warranty I took the vehicle in and DriveTime's warranty company silver rock sent their insurance claim adjuster to the shop. They refused to fix the back breaks and told the shop to just clear the check engine light without fixing it because I was near the end of the limited warranty. I then got the vehicle back and two weeks later the back breaks that was refused to be fixed under warranty lead to the rear differential going out and breaking the transfer case. I then get ahold of DriveTime by filling out a form with the attorney's general. They reached out told me to get a estimate of repair. I then take it back to the same shop, and I sent the 4800 plus repair cost estimate to DriveTime. They refused to do anything and told me to contact silver rock. I then explained to silver Rock that the vehicle has broke down because of the work they refused to do while under warranty. They then told me that there was nothing they will be willing to do. I have filled a complaint with BBB and am waiting for a response. So out of a month I was able to drive the vehicle for 2 1/2 weeks and am now still paying payments on the 13, 000 dollar vehicle.
Desired outcome: Refund, repair, or replacement vehicle
DriveTime Automotive Group
-
I was sold a lemon
In July 2017 I purchased a 2011 Dodge Caravan from Drive Time in Bedford Hts, Oh. After two weeks of having the van, my AC went out. Since then the car has had more mechanical issues than I can count. I was sold a lemon! I contacted DriveTime several times and no assistance was given! Not only that the finance company Bridgecrest is also fraudulent and has caused so many issues with my vehicle! Here we are in 2021 and I have to get my car out for a wrongful repossession that THEY they are NOT taking any responsibility for at all! I am horribly disgusted with this company and wish to file a lawsuit or become part of a class action lawsuit against both DriveTime and Bridgecrest
Desired outcome: Take this car back without it hurting my credit and reimbursement for all the repairs and wrongful repossession.
DriveTime Automotive Group
-
Nissan. Sentra
We were not honored with the down payment price stated online tho all info was the same. The car was a lemon. The dash lit up within a week of purchase. They screwed up payments, direct pay took double than had the wrong account listed and tried to take it from them payments were made, we kept contact our next payment date was the days repoed no notice no reason we never received paperwork til 4 months after they sold it at auction...the car was gone before it had been 15 days and we had been 8n an accident that morning, we have no car to show insurance
Desired outcome: We owe you nothing
DriveTime Automotive Group
-
Drivetime
I wish I would have did my research BEFORE I purchased a car from DRIVETIME! I did not even have my car for 2 months when the engine Blew while driving on the highway! Called Raleigh, Nothing! Called corporate have a "Case Manager" Brandi (if that's her name, tell me that "these things happen"and "that is the chance you take" when purchasing a used car"! A BLOWN ENGINE, really! An engine blowing is a Major defect and could have caused myself and my daughter serious injury or even death.
Is there any recourse? I am here almost 2 weeks without a car, yet Bridge wants their money!
DriveTime Automotive Group
-
Scammers do not go to Drive Time !!!!!
I purchased a Chevrolet equinox and the motor went out in the car just five months after I purchased it . Took it the repair shop since I had a so- called warranty silver rock which was foolery too how about I had to take it back to the shop because the motor that silver rock suggested wasn't any good either . Plus I was out of extra $1000 for renta car that they only reimburse me $215.00 . The Mechanic said this car is not going to run too much longer because they do not want to pay for what the car needs . This was back in 2017 . Drive time aka Bridge Crest and that crappy warranty silver rock needs to be held accountable for the damage, mental anguish that they have caused there customers!
Desired outcome: I told them to come and pick it up because silver rock do not want to pay for what the car needs and that's a good condition motor
DriveTime Automotive Group
-
Deception- Fraud
This is organized crime in my opinion, and the people involved should be charged for all of the money they have stolen and all of the pain and stress they have caused. I bought a 2015 Veloster from drive time west Columbus, Ohio Location and put $1400 down On 10/13/21. The female that sold it to me did most of the paperwork on her computer and transferred everything to a notebook/ ipad that I had to sign everything on. Which only showed my signature or initials.. She asked me to run out and get mileage off car (which she should've got when we did the walk around) at which time I pointed out that every wheel/rim was severely Scuffed
/scratched and she said "that's just cosmetic" also there was no spare tire, just fix a flat. So when I stood up to get mileage, she said "forget it, I got it". I didn't know she was taking mileage from last title change. So my warranty was pretty much void before I ever left the lot. And they said due to their insurance I could only test drive the car around the block. The top speed is 35 mph so you can't really tell if there is any handling, steering problems, etc... So on the first day I noticed there was a bad shaking in the wheel at about 60 mph and at a certain point you moved the steering wheel, and it was catching or hanging up. I was told they had a garage right down the road and if anything needed done I had 30 days to have it fixed. When I called in on Monday, they said my 5 days was up on Saturday. So, after getting nowhere with the dealership I called silver rock (supposedly who the warranty is through and I found out later they charged me $3600 for an extended warranty that was never even mentioned) and explained I did not feel safe driving the car. So she sends me to one of their preferred shops on 10/19/21. Tire choice auto service. They did the estimate and submitted it and it got denied. I called Silver Rock and they said they did deny it but they wanted the shop to send pictures and they would reconsider. I took the car back to tire choice and was told I was the 4th person from that dealership within a week and that they denied every single claim and that their mechanics worked on a commission and did not want to do anymore free work. So I called Silver Rock back and was told to take it to Aamco on N. High st. This is 2nd day of work missed. So they tell me I have to bring it back at 9 am the next day and leave it. Well I knew that would be impossible but figured I would deal with it then. So when I took it in they was reluctant to letting me sit in the waiting room while they was doing the estimate. So when they was done the woman told me it needed a tie rod and that one of the rims was bent. And when I asked them if they could submit a copy of the estimate, she said that would be an additional charge along with the $50 for the estimate. I said I'm not paying nothing, silver rock sent me here, get it from them. This woman tries to take my keys back. I'm in a state of shock at this point. And I do believe if there had not been witnesses there, these 2 women at the Aamco on N. High St. in Columbus Ohio would have forcefully taken my keys. So, I ended up getting another shop to look at it that a friend referred me to. I told them I couldn't afford a lot so they ended up putting a mismatched rim on the car. But it did stop a lot of the shaking. And they adjusted the toe in/ toe out due to the tires going in the opposite direction. I ended up making a payment on the car. But I had to have drive time removed from my bank acct because they tried to take payment early. So when the the next payment was due $257.00 every 2 weeks, I parked the car and within 3 days of missing a payment they came and took the car. What this place is getting away with is unreal. And the fact that these people are getting away with it is unacceptable. I know people that are in jail for far less crimes than what these people are doing. One more thing, they ended up charging me like $28, 000.00 for a car that sold new for $15, 000.00 and was 7 yrs old.
DriveTime Automotive Group
-
Car troubles, no communication, useless warranty,
Bought a car from drivetime. Soon as the 30 day warranty was up we had problems that was not covered under the warranty. Missed work. Have been to the mechanic 4x and bought the car LATE JUNE 2021. It's nice November and were still having issues. They refused to give me any info about previous repairs done at their mysterious Inspection facility. I literally hate this car. It causes so many problem and limiting our life. We can't go anywhere or do anything. And the only thing they have to say is "our warranty does not cover it"

They sold my husband and I a car they didn't change the oil, battery, spark plugs or coils, none of the maintenance work that's NOT covered in their warranty was fixed prior to buying us the car. I asked for a list of previous repairs I get the run around. This company preys on people with low/no credit. Then we get stuck with a car that don't do it's job.

I can Guarantee they would drop your credit score and take your car if you stop paying monthly for a car that don't work but they act SLOW when you pay on time and you have issues.

My email is [email protected] If there is a class action suit PLEASE CONTACT ME !
Desired outcome: I WANT OUT IF THIS CONTRACT. I DO NOT WSNT THIS CAR.
DriveTime Automotive Group
-
Failure to honor warranty
I bought a car from drive time three weeks ago now the day after driving off the lot warning lights started coming on. Took the car to one of the silver stone mechanics they have listed and they quoted me over $800 in repairs that need to be do yet drivetime won't authorize the repair to be done claiming it all routine maintenance and refuse to take care of it well if it's routine maintenance why wasn't it done before even putting the car on the lot. I have two small children that are always riding in the car that puts their safety at risk. When will drive time pull their heads out of their ass and do the right thing
Desired outcome: Full Refund
This review was chosen algorithmically as the most valued customer feedback.
I purchased a 2013 Kia Optima hybrid from DriveTime early 2021. I was told that the vehicle had not been in an accident and that it did not have previous mechanical problems. However 1 month into ownership the car broke down and needed to have a very expensive hybrid battery plug replacement. I was told that it in fact had been in a previous accident. Fast...
Read full review
DriveTime Automotive Group
-
Hyundai elantra 2018
I bought this car from Drive Time made four payments and put 2000 down. My balance hasn't gone down it is actually going up.. I am so confused by this. I am very disgusted at this point. How can they get away with lying to people. Why is the government not regulating on how much interest Bridgecrest can charge. Something has to be done. They really need to be shut down. They are ripping every single customer off... I just want out of this vehicle at this point. I was lied to...
Desired outcome: Loan to be erased and the company take their car back
This review was chosen algorithmically as the most valued customer feedback.
Deborah Downey, [email protected] 901) 3404772 I purchased a 2013 Chevy equinox May 29, 2021. My engine light came on in August. Took the vehicle to Pep Boys for diagnostic and found both engine sensors need to be replaced. Silverrock, the warranty company for drive time, stated there was no coverage for these parts. I have only had this vehicle 90...
Read full review
This review was chosen algorithmically as the most valued customer feedback.
I bought my 2012 Nissan Rogue S from Drivetime in 2018. A week after financing the car through Bridgecrest, it started having problems. The car would stop after driving for 30 minutes, and not accelerate. By this time, it was too late to return the car because they only gave me 2 days. That's what I was told by the salesman. I had to pay a 100 dollar...
Read full review
DriveTime Automotive Group
-
Reliability Of their use cars
I purchased a call from drivetime 3 days later the transmission went out on it they are unwilling to help me out as far as a rental saying that I have to pay for a rental and they reimburse you for it for it to top it all off they won't let me exchange my vehicle for another vehicle for the same price.
My vehicle broke down on August the 3rd 2021 and it's still at the repair shop and it's now August the 20th 2021 and they are still messing around with the transmission. And they still want me to make a payment next week on a car I only had 3 days in my possession which their policy States you have 5 days to consider trading your call back in if not satisfied. I reached out to them and they still state that I cannot cannot trade my call in because my 5 days is up how can 5 days be up when I only have a car in my possession for 3 and a 1/2 days.
This review was chosen algorithmically as the most valued customer feedback.
In 2017 I got a care from Drivetime and paid $100 for extended warranty. Within a cooouple months the front end and brakes were acting up. The tires wer warped. Drivetime had said that if the had had problems "just take it to Pep Boys." When I did, Pep Bost said DriveTime refused to pay for servicing and I had to pay $488.94. The company ahs sold the car 4...
Read full review
We are here to help
16 years' experience in successful complaint resolution
Each complaint is handled individually by highly qualified experts
Honest and unbiased reviews
Last but not least, all our services are absolutely free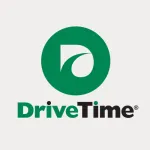 DriveTime Automotive Group contacts