Dollar General complaints
3376
Dollar General
-
No heat in store for over a month--Oakhall VA
I am a regular customer and for the past month there has been no heat in your Oakhall-VA location. I asked the manager if this issue would be taken care of and I was told that they working on it. I think this is not only not fair to the customers but also for the employees. They have to work 8-10 hour shifts with no heat. I am sure that the labor board would not be happy to hear that you have your employees working there for over a month with no heat. We are in the middle of a pandemic and I am sure that they are short in staffing because everytime I go in the store they only have one or two employees. Now if the employees get sick due to no heat they have to call out. How does that make sense when they already have staffing issues. The heat needs to be fixed or else I will contact the proper authorities. There is no excuse why DG being a multi-million dollar corporation and does not want to fix something like a heater. From my understanding this is a rental property so I am not sure why the landlord is not assisting in getting the heat fixed. If this does not get fix I will take my business else where and will let everyone I know to take there businesss else where too. This is so unfair.

Hope to here some type of resolution soon.
Desired outcome: Fix the heat in the store.
Dollar General
-
Concern Customer
I am complaining about store 11036 Sam Houston Huntsville Texas. I work for Door Dash and have a lot of customers that use this store. And most of the time I go in there. They do not have the stuff that my customers want to get them. I tell them to use a nothing store for their needs. This store is trouble. All of the other ones I go in are nice and clean. This one is always messing and the help is unprofessional. They never help you with anything. I know that we are a college town. But, there is no excuse for that store to look that way all the time. The floor always has carts in the way of the shelf and aisle of the departments. I think that you need to either close it down or send a DM or Regional Manager in to investigate the store unannounced to see what this store really looks like. All of the employees and managers are lazy.
Desired outcome: I want this store to look like the other ones I go into.
Dollar General
-
Unprofessional
I went into Dollar General store # 01847 in Wynne, AR on 2/10/22 around 1100 to purchase a small space heater for my station at work. I was surprised to find one for $16.00 and no more than I use it I decided it will probably work just fine. I left and went straight back to work, plugged it in 3 different plugs and was very disappointed that the heater did not work. I immediately left work and drove it back to the store for a refund and decided to order one online. I walked in with my receipt 20 mins or so after purchasing the item and was told they could only exchange for the same item. I explained I did not want the same item. She said that is all they could do. They don't do cash refunds on items that have been opened. How am I supposed to know the heater didn't if I did not open it? And why should I be forced to purchase the same item? I was on my lunch break and didn't want to cause a scene so I told her fine but I need them to open one to make sure it works before I drive back to work. The employee brought another one to the register and opened it up and plugged it in and guess what! That one didn't work either. It wasn't until then that she decided to give me my refund. The item was called a convertible fan heater. Barcode 43001179441-420.
Desired outcome: The only thing I want is for someone to know how this store is being ran. This is not the Dollar General policy. There should not have been a problem receiving a refund up front.
Dollar General
-
Charges
I shopped in Dollar General in Bethel NC on 2-7-22. I was charged more than shelf label for several items. Dr. Pepper 4 for 10. Charged 4.25 each. Baby butt paste 2.25. Charged 2.80. ONYX foot scrapper 5.00. Charged 6.00. This is all the time in this store. I am always told the price went up and I just let it be. But I am getting really tired of this. I was a retail manager for many years. Someone needs to get the price changes caught up. How hard is it to put up new shelf labels? Items are not priced so that would solve the problem.
Desired outcome: I just want the price labels to be correct. When I shop I expect to pay what the label is marked. I have been very patient with this issue for the last couple of years. Please fix it.
Dollar General
-
Store at 2530 Birch St. Eau Claire, WI
Smoking indoors. Usually I use this store for my shopping as it is the neatest one around. Not all messed up and empty half the time. Prepandemic even.

On 2.4.22 I went in to find a product, had to leave. I'm allergic to cigarette smoke, causes me significant breathing issues. The smoke odor was all over the space but strongest in the front. Seemingly coming from the office located behind the registers. It had to have been going on for quite some time due to the proliferation of the smell.

I understand it's been cold outside, but it seems that this issue goes along with many other complaints of this kind at DG. So I will take my business elsewhere.
Desired outcome: No one should have to be exposed to this. Its illegal to smoke in public space like that in our state. In order to correct this apparently long standing tolerance for this behavior, fines should be leveled at Corporate level.
Dollar General
-
Employees smoking at front door
Nearly every time I go in store # 14402, 21290 Hwy 603, Kiln,Ms at least one employee is standing right beside the front door smoking. There is no way to get in the store without inhaling smoke. I'm very allergic to any smoke, so this is not a good situation. It's also just smelly around the front door all of the time. I'm sure they could go around the building with no parking area so as not to pollute the customers. It's a very nice, recently remodeled store. Thank you for any help!
Desired outcome: I would like for there to be no smoking in front of the store or in the parking area.
Dollar General
-
Heartland Farms-Dollar General
Bought the Heartland Farms Munchy Sticks from Dollar General. Our 3 large dogs each had ONE. All three dogs had a rash by the next day. Ingredients are very misleading as I bought them because they only listed beefhide, porkhide, and rice flour as the primary ingredients. I'm not interested in a refund and I've never complained online about a product. This product should not be sold.
Desired outcome: Stop selling these
This review was chosen algorithmically as the most valued customer feedback.
Went to DG on Blake in Pine Bluff looking for a sale item. It wasn't properly marked, and when I tried to ask the cashier, she ignored me. I left there, went to the store on 270 in White Hall. They were out of the item I was looking for. I tried to ask THAT cashier when there might be another delivery, and SHE ignored me. Both were black, and I'm a white woman. I can't help but feel this was a racially motivated snub!
Read full review
Dollar General
-
Workers comp
Does an employer have to pay me I got injured at work?
I was injured at work on nov 1st, i'm being evaluated and pending further testing. And a doctor has me remain out of work until testing is complete. The company I work for has not paid me for the whole time I have been out of work.
The company put me on schedule knowing I have to remain out of work. So went to work, so I won't get fired. So after working my head back to a hurting, and dizziness got worse since then. What happened falling object hit the back of my head and lost hearing in my right year. They are unfair to me, I have no income. I'm struggling and hurt bad. Just not my fault I got hurt, it's their ladder that fills on me.
This review was chosen algorithmically as the most valued customer feedback.
I was in and bought 3 -$5.00 games and other stuff. Well, after I got home and discovered that I only had 2 games. I went back in and the girl that checked me out said she knows for sure that she gave it too me. That I probably dropped it somewhere, because it wasn't there. And that tuff for my luck, so I ask for manager and she said she was the manager...
Read full review
This review was chosen algorithmically as the most valued customer feedback.
This is my second complaint to Dollar General company. I realized that nothing was done about so tells me the company do not care how their customers are treated So on 12/24/2021 my wife was shopping in the 5430 Samet Drive. Dollar General around 11:30am with our two daughters, they were doing last minute Christmas shopping, my daughters overheard two...
Read full review
Dollar General
-
Salesperson cheated me out of $10.00
I have shopped at Dollar Generals for many years and many states, today shopping at DG store #02508 In Guntersville, AL the sales girl shorted me $10, I know I gave her a $20 but she insisted it was a ten. She took her drawer to the back and came back saying it was a ten I gave her, how was I to know what transpired in the back room. She continued to say I gave her a ten. She even pulled up a video which I was able to watch but there was no proof that I gave her a ten. I know I gave her a twenty because when I took out my wallet to pay her, I had two one dollar bills and My bill was $5.64, I thought to myself, I hate to give her a twenty but besides the two ones that was all I had. Maybe she needed the ten more than I did but it is the principle of the transaction. First problem I have ever had with Dollar General, actually it was not with the store but with the Salesgirl and I believe her #is 9272.
Best Regards, Barbara Saulsbury
This review was chosen algorithmically as the most valued customer feedback.
Ok, So I visited Dollar General @4978 E. Busch Blvd Tampa, Fl, on January 8th 2022 @ about almost 4:30pm. Ok first off the customer service sucks, as always. The shelves are never stocked, looks like the store is going out of business. Then when I get up to the register, the manager in charge there was very rude and unfriendly. She was so busy concerned...
Read full review
This review was chosen algorithmically as the most valued customer feedback.
The store at 6510 north Peoria in Turley Ok. marks things down then charges full price. dog food priced 995 then charge 14 at cashier blue bell ice cream marked down to 7 then charge 8 — this happens often - one cashier talks to her friend and leaves the other one covered up - store is cluttered with boxes. when wait in line for a long time - the employ says her register is shut down - Robert.
Read full review
This review was chosen algorithmically as the most valued customer feedback.
On Jan 1 at 8:53pm I let my wife out at door she needed 2 items so had to hurry. I parked & entered at 8:56 I didn't see her at register yet so I looked down a couple aisles. An employee stated we close at nine and I replied I know. As I was looking I could hear the person talking to the other staff up front he was saying some pretty mean things about me...
Read full review
Dollar General
-
Heartland farms triple flavor kabobs
Made my dog VERY VERY sick. He threw up multiple times a day, and wouldnt eat or drink. I thought he was going to die. He lost a bunch of weight. Took him 4 to 5 days to pull through. After reading reviews and the back of the bag, i see it was made in china. I tarley biy treats lile this for my dog. I accepted them from someoen else and gave him only one from the bag. He is never out of supervision, so i know it was this treat.
This review was chosen algorithmically as the most valued customer feedback.
I went into the dollar general this first day of January and gathered $56.00 worth of products. The woman there had told me that I needed to used the self checkout in previous visits. I checked out all of my products and then scanned the hard copy coupon for $5.00 off. The register only took off $1.85. The other woman who was stocking product near the...
Read full review
This review was chosen algorithmically as the most valued customer feedback.
Today December 30th 2021, I visited Dollar General Store at 14;40:42 Store number 10061 1000 S Powerline Rd Pompano Beach Florida 33069. Phone number (561) 453-0171. After standing in this long line waiting on the stressed out cashier working which was defiantly overwhelmed. Then I noticed this man come to another register and started counting cash and...
Read full review
Dollar General
-
Coalinga, Calif 93210
I have been going to our Dollar General here in Coalinga, Calif. And I can honestly say its filthy and dirty inside and a very unproductive store Manager that is so rude to the people that work for him. I was appalled that the courtesy of this manager has no concept of being professional in front of customers. If there is a issue with a worker he should pull them off the floor. And should worry about cleaning the inside of his store. Or bring in a new manager!
Desired outcome: Clean inside of the store
Dollar General
-
Poor management at district manager level all the way to store manager
Ok here it goes my wife is s key holder and the store she works at is horrific first the store manager is never there her name is Melanie the assistant manager tonya mills is dating and living with the produce meat manager which is against company policy and Melanie knows it the assistant manager tonya tells employees that my wife who in charge of shifts that the don't have to listen to her she and screams at my wife in front of customers for no reason we contacted Jason the district manager and he did absolutely nothing even though we asked just to watch videos to prove Melanie the manager is never there
Desired outcome: Please contact us you received this
We are here to help
16 years' experience in successful complaint resolution
Each complaint is handled individually by highly qualified experts
Honest and unbiased reviews
Last but not least, all our services are absolutely free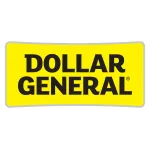 Dollar General contacts