Credit One Bank complaints
278
Credit One Bank
-
Web site and app
Unable to make payments. The web site and the capitol app have been down over a week can't ever reach customer service I want to cancel this card but can't. The balance on this account is only eight dollars and change and that is the monthly fee for just having this card Credit one bank makes it impossible to reach customer service and they do that so that they can collect all the fees when you're not able to make a payment because their website and app are down and not usable I guess I will call the Better Business BureauTo report this information I am not going to pay their fees because I am unable to make a payment due to the fact the website and app and the phone number it's not attainable
Desired outcome: I would like a call back at 412-953-1180
This review was chosen algorithmically as the most valued customer feedback.
For Sharon Pybus card # 4447 9625 4919 5042. Please help me, my account has been suspended and closed. I faithfully made my payment ahead of due date and once out the information in online it would accept it and state that is processing. Didn't realize it was not going through. Not because the money was not there to pay, it was. I am a 61 year old widow who...
Read full review of Credit One Bank
Credit One Bank
-
They have committed fraud over the phone.
They told me they sent my statement on the 2nd of August. They lied, it never came. They said it was returned. They lied. Where I pick up my mail, they record every document in a scanner by computer.
I always pay card off to avoid interest. They are forcing me to pay interest by not sending statement. I was forced to pay out of personal account to avoid late fee. They are and have not sent my statement. My Credit score is 740 with an 8 beacon. They are incompetent and give people fake names. They are a bad company, wrecking my credit score because of their lies. The next lie they claimed they sent me two cards, when indeed they sent one. They basically called me a liar, whereas I have proof they sent just one card. They finally sent second card, yet they never sent a statement. All they have done was commit fraud on the phone. This company is not regulated. The owner of the company Sherman Financial holds the assets to an internet bank. The statements come from a processing center with no assets, whereas sherman financial holds the assets in South Carolina. A true air bank that should be closed and investigated for verbal fraud. I have recordings of their fraud. Wisconsin is a two side state, where 1 side can record a call. When I tell them they are being recorded it goes up to an alleged manager, repeating a new excuse..
I have sent a complaint to the US trade commission.
Desired outcome: I want my statement so I can pay this card off with no fees, that they are generating.
Credit One Bank
-
Complaining on customer service calls and help
I michael sloan am disputing customer service calls. I have call in about 8 times in two weeks. First in regards to signing in. Second verifying bank account. No one, customer service rep., have to been able to help with. One customer service rep even told me to go on web site and do it my self. I said really, you just say that. After is had already attempted to do what sign in or verify bank account. Customer service reps. Even denied corp. Office phone number or even transfer. Another rep. Even said no. But I guess they can say anything they want cause that are not in this country. They are in indonesia.
Whats this "desired outcome". When are you going to listen to your customers? You cant even get decent customer service representatives.
Credit One Bank
-
Apple iPhone Developer Will Not Refund Charge ($26.74)
How are you today...

There is a charge on my cc ending in x1992 for ($26.74 - Apple.com) for an application I purchased, then cancelled... because it was not functioning according to advertisement.

Attached are copies of the charge, contact made to resolve and proof the subscription was cancelled.

Apple.com states, developers cannot process refunds; therefore, I am seeking to process the refund via Credit 1 Bank

Please Advise.
Erricka Banks
[email protected]
Desired outcome: Refund or Reverse Charge
Credit One Bank
-
Late Fee
I was charged a $30 late fee and I WASN'T EVEN LATE!

I tried calling them but their entire system is automated with no option to speak to an actual person.

That in itself tells me that CREDIT ONE BANK DOESN'T WANT TO HEAR THEIR CUSTOMERS VOICES! The same customers that make it possible for them to even exist as a company.

No deal I'm out. I'm paying off my entire balance and closing this account for good!
Credit One Bank
-
Unauthorize charges
I purchase from playstation one play card for $9.99. I checked my account on 4/02/2021. Realizing that there has been twenty unauthorized charges from playstation to this credit card account. This is inaccurate and they seem unconcern about assisting me with this matter. All I'm asking is for the card to be refunded for the charges that were not made by me.
Desired outcome: Every charge that was made fraudluently.
This review was chosen algorithmically as the most valued customer feedback.
I had an incident with a friend that I thought I was helping out buy unfortunately she/he was not doing right I told my friend I had no money so if she wanted to make a payment on my card for the amount she needed I would get the items she wanted to because she didn't have credit. With COVID-19 and all people are just getting desperate when I tried to...
Read full review of Credit One Bank
Credit One Bank
-
Online Web Portal
For the third time since i received a card from Capital One I cannot access the web service to pay my bill!
I have tried it on Safari, chrome and Firefox and it gets stuck and gives an error when I try to pay the bill.
Now i cannot log in or out and all I see is error codes.

Get a grip. I need to pay a bill and if I cannot I will not pay any late payment fee because of your mess.
Desired outcome: Err, an operational website would be useful
Credit One Bank
-
credit line increase
I was denied a credit line increase for the following reason!

Account usage during the past 90 days does not meet our current eligibility criteria!

I pay my bill in FULL each month NO LATE PAYMENTS!

I called and spoke to 4 different reps and not one could explain to me what the 90 day current eligibility criteria means!

Account Number 4447 9624 5678 1883

Donald Williams
757 4396666
Desired outcome: credit line increase granted
Credit One Bank
-
Credit card charges
I made a online purchase of 81$ at yeti.com; I realized shortly after I finalized my order. That my shipping address was different than my billing address . So I cancelled the order; I wanted 8 days for the transaction to appear gone. However the 81$ charge is still on my account. It needs to be removed immediately. It has been 10 days now since I have cancelled me transaction...
Credit One Bank
-
Customer communications
I have called for hours just to clear up the charges made to an account that a very close friend has. After providing all of the proper dragged out permissions, the issue was not solved. All that is needed is an increase in the monthly payment and the types in India cannot say that. Is this due to a limited range of conversation points allowed by Credit One to the individuals in India? Why not man the phone in Nevada?
Better communications need a huge improvement. I will never use their product or recommend it to any one else for that very reason.
Credit One Bank
-
Credit one visa credit card
I've been trying to pay my monthly bill since September 25, 2020 without success because the website is not functioning and I cannot get a call through to customer service. My bill was due the 28th, which makes me two days late as of today. I've worked very hard to repair and establish good credit over the past several years, and I have a 100% payment history. After a little peek around the internet, I see that I am not alone. Accounts of people having the same problem with Credit One are too numerous to even read them all. I will be seeking legal recourse if this problem leads to late fees or tarnished credit. If this was a legitimate problem within a professional company, I'm sure customers would have received some kind of apologetic and reassuring correspondence by now. Please fix this immediately! Your company's little money grab game will not be tolerated.
Credit One Bank
-
Customer service and more
I NEED to TALK to someone! Cannot make an online payment, website payment OR phone payment. Tired of you trying to ruin my credit. Make sure no LATE FEE or OVER LIMIT FEE shows up on my account.
What could possibly be the reason for this? Cannot even check my balance. It happens all the time and is damaging to those trying rebuild their credit!
Credit One Bank
-
Promotional mailings
Not complaining so much as informing people. Credit one has been mailing me monthly solicitations for years, sometimes twice a month. My credit score was crap several years ago but is currently 745. I don't need a subprime card. I estimate they have spent over $100 in postage since I achieved a high credit score. Makes you wonder how much money they make off of desperate people if they can afford to randomly send out offers at that rate.
This review was chosen algorithmically as the most valued customer feedback.
Had two cards with these creeps. Never used them. Paid off them whatever fee every month. One day I said I don't use these and they suck so I logged in and paid them off. They balance updated a few days later but I still owed a few cents. So I made another payment, this time it showed I over paid. Still would not close my account. Another month, I keep...
Read full review of Credit One Bank
This review was chosen algorithmically as the most valued customer feedback.
I had the Credit One bank card for years, I have never seen such bullshit credit card company in my entire life. I have not use the card for months and yet their fees are through the roof. This year they are still charging me a credit balance of about $1, 002.00 (this fee they have been charging for more than 3 months) and I have already paid this bullshit...
Read full review of Credit One Bank
Credit One Bank
-
I did not sign up for account yet they refuse to take it out off credit report.
I did not sign up for account. I have never used the account and yet they still refuse to remove from credit report. I called and talked to agent and was told that account had never been used and was their fault yet they do nothing to correct and ruin my rating without any consequences. I'm mad I feel like these corporations can do what they want. I have the time on my hands I will continue daily to file complaints, state my case to social media and look into small claims court preceedings. I am not going away.
In ever applied and i called to fix their mistake and they now have added to my credit report. i have never used this account nor know of it before it showed on my report. When I called they said they would correct and lied blantantly.
Credit One Bank
-
I have been billed for a credit card do not have or excepted?
I recieved a bill of a credit card I do not have and been sent a bill for $75.00 for the service.
Just because you send out cards and say you been pre-approved dose not say I want it.
Stop this card now please and send me a letter stating you have cancelled it + I owe you nothing.
My Name is Patrice Gordon the Creditn card account number is 4447 9624 9660 6777... which I do not have or want.

My contact number is 980-355-4861.
Do not put it on my credit report please.
Clear this now
Credit One Bank
-
Customer service with the phone and online
No one can reach credit ine bank by phone; they are going ti lose all their custiners uf they dont start answering phones; they need to answer their phones so us customers can resolve our priblems with our cards; will someone please get them to make them answer theur phones?!?!?!?!?!?!

someone get them to answer!
Finally found a phone number for Credit One Bank that they answer!;

They dont answer the first time, they do answer thougg so dont give up trying to get through to them!;

Select: Account Services (option #1);

[protected] (located in Las Vegas, Nevada)

They are still very rude, nasty, direspectful n whatever else but at least its a Human Being!

Good Luck to other customers trying to resolve Credit One Bank Issues; maybe one day they will get they will get the picture when they are threateaned to lose all their business n jobs through the bettter business buerau or anyone else who can get through to them;

They are the worst company to deal with aside from another company called Syncrony Bank from Care Credit; both are horrible!;

Anyway; Credit One Bank says they dont have to give the deceancy of letting their customers know that they are actually closed at the call centers n thats why u cant get anyone;

Everyone who is having major issues with Credit One Bank call the phone # I posted; I got through after a couple of times n they took care of my issues under the [Automated Phone Option #1 (Account Services), u WILL eventually get a Human Being!;

Good Luck!
They wont show the Phone Number I gave to reach Credit One Bank Human Beings, this site is Protecting their god damb phone; n here im trying to help other [censored]ed customers from Credit One Bank n this site will not show the phone number I posted for all other customets; this Complaint company is a joke, n they are selfish by protecting Credit One Bank Human Being Customer Service Phone Number so now I dont know how I can help other customers like me that were taken advantage of by Credit One Bank;

Im Sorry, I tried

[protected]

702***269***1000
We are here to help
16 years' experience in successful complaint resolution
Each complaint is handled individually by highly qualified experts
Honest and unbiased reviews
Last but not least, all our services are absolutely free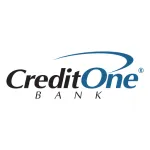 Credit One Bank contacts