Credit One Bank complaints
278
Credit One Bank
-
Disputed charges on my account.
I have two charges on my bank statement that I am disputing. The transaction date was 1/16/2022 on both.

I contacted the company and told them I want to return product, was not satisfied with it and received an RMA # 184763728 on 1/31/2022, Reference

# 1847637.

Items returned 2/1/2022, Tracking # 9405511899561769584916 sent from the UPS Store, which I paid $28.35 to return them.

I called them on 6/6/2022 to ask about my credit and was told they are only

going to credit me $189.87, the total charge was $199.88 and $59.99 which totals a credit due in the amount of $258.87.

They say they are 100% committed to your product satisfaction!
Desired outcome: Please credit these charges I am disputing and advise when this is done.
Credit One Bank
-
Bogus charge and busy signal for all phone numbers
I just got an email saying I owe $30, but that's baloney because I haven't even used the card. Tried to get on my account online, but it says "problem processing your request." Clicked on forgot user name/password links and same message. Tried calling two different customer service numbers, the one in the email and the one on the website, and both have busy signals. What is going on here? I want to close this account. This is a scam.
Desired outcome: Take off the fake charge and close my account.
Credit One Bank
-
Need customer service help regarding late fees
6-8-22 JOE SANNER; [email protected]

I do not want to list my card number here due to safety but I need a customer service rep to take pity on me. The last 4 digits of my card number are 3341.

When I first obtained this card, I loved this company. Then I realized that you have charged me 2 or 3 $30 LATE FEES.

I make my payment immediately upon getting paid. I take great pride in NEVER HAVING A LATE FEES on my credit history UNTIL NOW.

My due date is the 27th each month. I pay by the 2nd or 3rd each month! I just found out that they have pegged me with two LATE MARKS & $30 fees each month. I am devastated. I have been rebuilding my credit with such success.

I finally noticed it today and contacted customer service having the due date changed. NOW if I can just get those LATE FEES REMOVED from my CREDIT REPORT. : (Kindest Regards for your help

Joe Sanner

Dover, OH 44622
Desired outcome: Refund for the late payments and the late payment status removed from my record so as not to show up on my credit report.
Credit One Bank
-
Wanted to pay but they refused my payment offer
I got behind on my bills because of layoffs and hours getting cut back, then covid hit and things got worse. I tried to explain to them but they didn't care. They would call 10 to 15 times a day, one call right after another. I tried to offer them $50.00 a week which is all I can afford, and that's pushing it, but they refused, they said it had to be in payments of $500.00 or all of it at once. I can't afford to do that, and now they have turned it over to an attorney and threatening to take me to court. Also I was completely locked out of my account so I can't even get back into it to try to make payments. If they really want their money they need to accept my offer of what I can afford
Desired outcome: I would just like for them to accept the offer of $50.00 a week, I can set it up to come out of my account weekly, and recend the court order
Credit One Bank
-
Credit card
In 2017 I attempted to make my monthly credit card payment however when I logged in or attempted to my account did not exist. Upon calling I was informed that they and listed me as deceased and would not allow me to make a payment until I provided them with information for which I could not obtain the list consisted of 7 different items 2 of which I informed credit one I didn't have they said I must find a way for which I couldn't. I didn't know what else to do so I complained to customer service for nothing was ever done. Now I have had a judgement placed against from credit one all over an account they wouldn't let me pay which caused me to default
Desired outcome: Want to pay what was original owed before they marked me deceased and refused my payment.
Credit One Bank
-
Credit card
Epifania sajr Cuevas, 1991sedgwick av apt 1c Bronx NY 10453, card number ,4447962335378539_ another card was approved , but I never received, I report a fraud , some body , take off 250 dollar, and then decide changed, and ,I never received, I never received a closing check, the most important thing is , the pin number some body changed ,in the internet.i can I used , I call you, I sent fast, I pay everything.iam so worry about ,because is syp, iam a player.3/4/22.
Desired outcome: Robbery pin from internet
This review was chosen algorithmically as the most valued customer feedback.
I have been struggling to get help with this situation and this company has done nothing but harass and criticize me verbally continuously. They have been rude and told me that I need to pay my bills. We lost our daughter in Sept of 2019, we started having trouble, I contacted not only my Credit One card company, but several of bills to make arrangement...
Read full review of Credit One Bank
Credit One Bank
-
Collection Practices on Fraud Accounts
These guys showed up twice on my credit report. They had also referred both fraud accounts to an outside collection where my PII was breached and I was harassed at my personal residence by 3 different process servers. I have SEVERAL letters stating they didn't need my signature or ID to open an account. How is that not oppression and ENSLAVEMENT when accounts are opened without any kind of signature on file? How can a company perform basic fraud protection without a signature? Every other card I've had I have either had to show my ID and physically sign in front of someone or at the very least return a signature card within 30 days so they were able to make sure that the terms were indeed agreed to and for basic signature fraud protection. These guys haven't sent me a signed contract or even a signed receipt. Just a bunch of bills that someone at their office could've set up. I had an account there almost 2 decades ago but, I canceled that LONG ago because of their sketchy business practices then. They raised the interest rate above the contract and I was always being charged late fees because their automated pay system would always be mysteriously down when I'd try to pay my bill.

They also claim to be a card thats supposed to help build credit and HELP people learn responsible credit. They offer ZERO consultation and even if they did, they'd hire it out to some English illiterate person in India. Stay away from these guys. They will ruin your life. I have PTSD now and have episodes every time someone comes to my door now. Again, they will RUIN YOUR LIFE!
Desired outcome: I want their surety bond revoked. They violate customers 4th amendment rights regularly.
Credit One Bank
-
Block on card
I have 3 separate credit cards with your company. I made a payment on my card ending 6317 in the amount $400 back in December. They put a block on my card because I MADE A PAYMENT. I had the bank issue a letter showing that it came from my bank account. I SUBMITTED this letter 3xs on top of the bank statement. I need this cleared up I have a sales person in California with no way to get gas.

This make no sense I have used this bank to make payments on the other two cards before and I dont see why this is a problem and every-time I call I get hung up on. I ask for a supervisor I get hung up on, I ask for the fraud dept or the dept that handles this I get hung up on. I'm so angry right now, this is how you treat a loyal customer with multiple accounts with your company? To you this might be little but the person stuck in California its a Big deal
Desired outcome: unblocked the card OR give me back my $400 immediately and I will close the account with you
This review was chosen algorithmically as the most valued customer feedback.
Credit One Bank Platinum VISA is a very, very poor credit card service. They charge Annual Fees, Late Fees even when you made a payment ahead of due date, and they charge you a Credit Protection Fee, so they allegedly don't report you to the credit agencies which they are required by law to do anyway. Their Customer Service is worse, a real swamp! Their...
Read full review of Credit One Bank
Credit One Bank
-
Can't get online access to pay my balance
Recently obtained a Credit One Bank CC to rebuild my credit history. I tried to log in multiple times from my home computer, cell phone, and work computer. It seemed Credit One Bank prevents new credit card holders from logging into their website to delay paying the balance and then charge late fees when it's past 5:00pm on the due date. I called and spoke with a rep who charged me another $7 to tell me I had incurred a $29 late fee! Credit One Bank have suspicious and fraudulent practices with the intent of squeezing every penny out of people who are trying to improve their lives. I am cutting up my credit card as soon as I pay off my balance.
Desired outcome: Refund $29 "late fee" and refund $7 charge for "quick pay" by phone for not allowing me to log in on time and in good faith to stay current.
Credit One Bank
-
credit card/app
I have had my card for less than a week. I have charges pending for a total of $227 on a $300 limit. i call ed and made a payment on day 5 of having the card. I was thinking pay early to avoid any problems. Instead, after my payment was processed, the app says I'm -$2 on my account. Where is the other $75 that is missing from my credit limit? Oh, it is the price for the annual fee. ( that i was told was not due yet). I called 4 times today to get this all figured out. The first time, I was hung up on, the 2nd time, there was a loud continues ring on the line, the 3rd time, after I explained my complaint, all of a sudden, the rep went def and could not hear me. I told them I will pay the card off and cancel it. It is a joke. Now, I still have 1 item pending and they are saying that is what put me over my limit, so they can charge me an overdraft fee. Even though the app does not show the $75 annual fee. If you look at it, there is $75 unaccounted for. How is a person supposed to keep track when the app is lying to them?
Desired outcome: I do not want to be charged an overdraft fee for something that was done before they blindsided me. I also would like to see the app actually show everything. Not just what they want you to see.
This review was chosen algorithmically as the most valued customer feedback.
On Sunday I tried for over an hour a log in to me account. It would not validate me and let me in. I followed the CHAT instructions for for user user name and it still would not let me in. Next day Monday the 7th Feb I was on the line with Customer service for over and hour and they could not get in open either. They then went to Tech support that put me...
Read full review of Credit One Bank
Credit One Bank
-
not receiving my pin #
I rec'd my credit one banl card on 11/24/21. I called about the pin# and was told I would rec. this pin# in 7 to 10 days. I called today 12/8/21 and told the cust. rep. I had not rec'd my pin#. I was then told I had to request a pin#. I explained my call on 11/24/21 and got the same ans. only this time the cust. rep. laughed at me. I asked to speak to a mgr. and was told the same thing. When i called on 11/24/21 and asked about my pin# was that not a request? Two diff. responses and still not sure if this pin# will arrive.
Desired outcome: Would like to know what is really going on and why two diff. ans. by two diff. reps.
Credit One Bank
-
Website
For the past 3 months or maybe longer; I can't log into my account. Every month I go through your BS .. get a tempary password etc. it never works. Your website is disgusting and frustrating! Get your crap fixed! I can't see my account; I don't know if payments are being made, I don't know if there's fraud on my account! Report to consumer affair with federal government .. this is way overboard for tolerance. Also checking CreditOne complaints.. thousands of people are going through the same thing. I don't if CreditOne is charging me for over the phone payment.. I KNOW NOTHING ABOUT MY ACCOUNT because I can't log on ... what the hell is wrong CreditOne?
Hire some decent help that knows what they're doing. I would strongly tell everyone I talk to to stay away from Credit One.. stay far away!
Desired outcome: Fix your website
Horrible website. I can NEVER log in even with their temporary passwords.. NEVER works. I haven't been albe to check my account in over 3 or 4 months. I strongly recommend .. any other credit card company over Credit One. My account is a mystery IDK if my over the phone payments are being charged to my account or if there's fraud on my account.. IDK. They operate terribly and don't care about their customers!
Credit One Bank
-
Online Statements for CreditOne Credit Cards.
For the last two months I have not been able to get anything when trying to access my credit card account's statements online! I called over a week ago and final answer was you were haveing a problem with the system. Today 11.231.21 I called again and after convincing a very bad service associate what was my problem, I was informed again, you are having system problems. This is extremely bad for you company that the same issue has existed for over a week. I even got an email that I have "a new paperless document" available to view. Not trusting emails with a click here, I signed on to my account through my normal signon to my account which I use everyday.

I have not been able to look at a statement for last two months. And even here, nowhere do you ask for who is complaining to get back to me with a resolution. I am not going to fill out my account number on this form.
Credit One Bank
-
Never have been able to access account online
I have NEVER been able to access my account online. I set up the account, then it has told me at least 30 times that, "Your Username or Password is incorrect. Please try again or click here to retrieve your Username and/or reset your Password." I have reset my username and password many, many times, and know 100% that I am entering the correct information, and still get, "Your Username or Password is incorrect. Please try again or click here to retrieve your Username and/or reset your Password." EVERY TIME ! Extremely frustrating ! And forget customer service, they are no help because they don't understand me (English) and I don't understand them and their not-English- heavy accents. I am not prejudice in the least, it is just a fact that they do not speak English as a first language, and all of their accents are so thick that the English they speak can not be understood.
Desired outcome: Please get someone who speaks English as a first language to contact me to resolve these issues.
Credit One Bank
-
Charges
Their saying I have had a credit card with them and I have never had a account with them they have ruined my credit score and have been harassing me I have told them several times I have not had an acct with that company I have spoken to a employee there about this he said I didn't have a account but my credit report and the lady I spoke with said there was a account opened up and is delinquent in my name .
Desired outcome: To discontinue these charges clear my name and pay me for not being able to keep my house due to the outcome of their resolution of me not paying them on a account I've never had.and I think I deserve something for harrassment
Credit One Bank
-
website
Your website is down so often when I go to pay my bill. It is not due till the 1st but it takes you a long time to post it. Last month I paid it several days before the 1st and it was listed as late because it did not get posted to your website until the 3rd. Even though i paid before the 1st. I tried to log in today the 10/24 and says cannot because there is a problem accessing your acct. try back later. So I know you have a lot of customers. But please have someone who can do this type of work do it. It always seems to be issues on the weekends. I am not going to pay you extra money to post it the same day i pay the bill. Which that is another issue I have with Credit One other credit cards do not do that. Thank you for any help on this issue that you can do.
Desired outcome: the Website get back up so i can pay my bill
Credit One Bank
-
Credit card
I had opened an American Express credit card with this company in august of 2021. Their systems continuously log me out of the app and desktop websites and on several occasions they attempted to draft payment from the incorrect checking account I own. They did this again at the end of this account and canceled my card before telling me it was not their responsibility nor their concern because the system doesn't make mistakes. I had already experienced issues with their system and they had calls regarding these complaints prior. The cancelation of this account was done due to their system error with faulty software and they blatantly accused me of being the cause of their failure to meet the demands of the service and product they offered. This is a deceptive and abusive tactic
Desired outcome: I want my account reinstated or for the credit limit on my remaining account to be increased significantly.
We are here to help
16 years' experience in successful complaint resolution
Each complaint is handled individually by highly qualified experts
Honest and unbiased reviews
Last but not least, all our services are absolutely free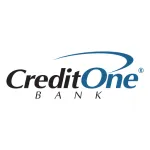 Credit One Bank contacts