Consumer Cellular complaints
138
Consumer Cellular
-
Tech support
I've experience problems with my phone, specifically the memory card. My phone popped up a notice saying no memory card loaded, and HALF OF MY INFO WAS GONE! I use this phone for my business. I called your tech department, and was underwhelmed.

I was then told to call Target for help. I called to schedule an appointment. I showed up the next day for my 1:30 appointment. My phone showed the time of 1:32.

I waited for about 5 minutes and then got a hold of an associate. I was told that the tech support WAS OUT TO LUNCH! I ended up waiting another 20 minutes! I DO have a job! I'm being inconvenienced by incompetence!

FOND ANOTHER COMPANY TO HANDLE YOUR TECH SUPPORT! TARGET IS THE WORST!
Desired outcome: New tech support com0any
This review was chosen algorithmically as the most valued customer feedback.
I called Consumer Cellular in August 2021, wanted info for phone service for talking, not interested in texts nor internet service. I was aware that some phones will only work with AT&T or Verizon, I asked them what phone I needed for their service. They suggested a flip phone, a Samsung Rugby 4 SM-B780A which I could purchase from them for $170. I...
Read full review of Consumer Cellular
Consumer Cellular
-
Cell phone service
5 May 2022 2:00 p.m. Spoke with a sales representative, John. John took my information. I explained I had the same problem the day before 4 May 2021. Denied service because husband I was separated from had a past due on HIS account, been separated for almost 2 years and we were in the process of obtaining a divorce. We both were responsible for our separate accounts and finances. I Have no access to his estate or conservator, no responsibility for his finances.

I was told the only way they would allow me to open my own account was to pay his past due amount. This is completely unfair and a hardship for me and lack of income and monies.

I was placed on hold for a total of over 2-3 hours, terrible customer service

He passed away October 2021.

I was not on his cellular account he is not on my future account
Desired outcome: Company to change their policy that is discriminatory and provide me with cell service on my separate credit
This review was chosen algorithmically as the most valued customer feedback.
May 03, 2022 - I just called customer service because their system told me my number did not exist, and apparently I had forgotten my password. When the representative called back and checked, she told me I needed to talk to technical support, BUT Before I could I would have to create another six digit secret number because they have a new policy. I got...
Read full review of Consumer Cellular
Consumer Cellular
-
Customer service
Have had several phone calls and chat emails that have gone way over 30 minutes easily.

How could you have even 1 percent of complaints not resolved and

have a JD Powers award sounds pretty bad for JD Powers.

They don not handle their problems nor do they even try to correct their tech.

support problems.

Been locked out of my account several times because it doesn't let you see

what you are typing ? Even when creating new passwords. If a cusomer been locked out of their account it should be able to be unlocked with a couple of key questions of information period !
Desired outcome: Correct your problems. Quit using Seniors to run those fictitious commercials and the likes of Ted Danson lol.
Consumer Cellular
-
4G/VoLTE for my phone turned off due to "policy"
I own a UleFone Armor 7X pro phone and use a Consumer Cellular SIM sent to me in March 2022 to assist in moving my phone to 4G/VoLTE. This phone supports 4G/VoLTE according to the manufacturer, and worked from March 7, 2022 until April 22,2022.

At that time the UleFone received an update to Android 10 which reset my network settings.

Depending on the APN chosen I can either do 3G voice, or 4G data but not 4G/VoLTE which is required post AT&T migration.

I am told the IMEI is flagged as Device Not Compatible; buy a new phone from Consumer Cellular.

But the UleFone was working! Also Consumer Cellular provides no list of "Compatible" phones; if I want to buy off vendor list I am gambling it will work!

UleFone said this problem was due to "Policy Issues" with the carrier, implying this was not a hardware issue. UleFone recommends I switch carriers (to Verizon's infrastructure).

Had the phone not worked at all I could have accepted either solution; buy a new phone, or switch carriers.

Neither solution is satisfactory.
Desired outcome: Make the UleFone Armor 7x Pro work on the network. Optionally, provide a list of phones which do work (AT&T provides such a list).
Consumer Cellular
-
Cell phone service
The bills for my teens phone kept going up each month. This is being paid directly from my checking account. I find it is due to EXCESSIVE data use, it went from 25 to 45 dollars a month. I find a new carrier that's unlimited for 25 and cancel the account. Now i get a bill for 130 dollars when it was supposed to be from month to month not a contract. I called them and they say I never cancelled and owe the 130 dollars. Then tell me service just continues even if the account is delinquent. Had Metro PCS before this and if the bill was not paid by the 4th the phone was off by the 5th. WTF Consumer Cellular with all the choices out there you would think you would not be such THIEVES!
Consumer Cellular
-
Customer support
So, I've tried for months to get someone to talk to about changing service. No one answers the CC phone and it is impossible to log into their site. I just get "problem loading page". I finally had to stop credit card payment to stop their service.

CC is fine if you never have an issue but they are not going to hire off-shore call centers to answer the phone. Too bad!

Larry Brandt

(user since 2009)
Consumer Cellular
-
Voice calls on AT&T Android Note 8 & a Android Galaxy S7 Phones
Consumer Cellular (CC) voice calls were working properly on my Note 8 & a Galaxy S7 though my Hot Spot feature stopped working. Went onto chat, kept chat transcript on all of the following chats as well, and the Chat person had me Reset my APN. That's when the voice calls stopped and I was told by customer service & chat sessions that my 4G phones are not VoLTE compatible and I would have to buy 5G phones thru CC. Again, voice calls were working on both phones & would have continued working as long as I didn't delete the APN CC had me on were not deleted. Not knowing that deleting the VPN, as directed by CC Chat persons would prevent my 4G phones from being usable again. I have internet, data, messaging just no phone call capability on 2 phones. The other 4g Galaxy 10 still has voice call capability as it was not reset when the other 2 phones were. If they can't straighten this out & I have to buy replacement phones I plan to file a lawsuit in my local small claims court, which has a $20,000.00 jurisdictional limit in Texas and the plaintiff can self represent for civil matters, for the cost of new phones, inconvenience, data loss, etc if they don't make this right. As a consumer, there are Consumer Protection laws, it appears to me they did what was done to force me to buy 5G phones thru CC. Consumers beware because every time I call CC in the last year to discuss an issue they told me my 4G phone HAD to be replaced or they would stop working when the AT&T network was upgraded to 5G. Very Disappointed & angry.
Desired outcome: Put my phones back into full functionality as they were before they messed up the phones or give me 4G / 5G Android phones or equal quality for the ones they rendered inoperable.
Consumer Cellular
-
Mobile
In October 2020 I purchased a Samsung Galaxy 10e from Consumer Cellular (CC). Sometime in March 2022 they made changes to their cell towers. These changes caused my phone to no longer work. Several calls to tech support proved futile. Their solution was to sell me an upgraded phone. There was no offer to compensate me. I presented that it was their phone that they sold me and it was their actions to make my phone obsolete. Therefore they have an obligation to the customer. Answer was that they would not help me. I also verified that All State insurance would not honor a claim because my phone was obsolete". So, I'm at a loss. One thought that has occurred to me is that is a good money maker for CC. Sell the customer a phone, install software that makes that phone obsolete and then sell the customer a second more expensive phone. Suspicious! In any case, regardless of their motivation, I feel cheated.
Desired outcome: Refund for my original phone
Consumer Cellular
-
They deleted all of my voicemails...
I was having trouble getting internet service when I left my house. I called them and asked them to fix it. The guy took me step by step to fix it. The next day, I realize I have no voicemails. Completely gone. I kept the voicemails just in case they passed away. I would be able to hear their voice forever. I am raging mad. They cannot do anything to get them back!
Desired outcome: I want my voicemails back on my cell phone!!!!
Consumer Cellular
-
Cell phone service/Customer Service is Awful
When the change was made to 5G, Consumer cellular stopped providing 4G service to my phone. My phone only showed 3G and I couldn't send any data. Made no sense. I used Chat, which I was disconnected in the middle of discussion with service rep, tried again, and CC notice said "chat unavailable" Called several more times until I reached a consumer service rep. Waited over an hour and multiple calls to them. Was told my phone was not 4G and I could purchase a new phone from them. Told them no way, my phone is 4G. No service since 3/16/22. Consumer Cellular had sent me a T-Mobile SIM card last year, which I didn't activate and I asked to activate it. The rep told me CC doesn't use T-Mobile anymore, only ATT. Told rep to cancel my account. Went to Mint Mobile, my phone checked out as compatible. Activated my phone with new SIM card from Mint and have 4G service with T Mobile towers. Consumer Cellular has degraded over the years, customer service is terrible as they don't know what they are doing to make technical fixes. I am notifying AARP as well. They shouldn't be promoting this horrible company. There is no where on website to cancel accounts and I am not going to sit on the phone for another 1 hour or 2 to reach a customer service rep.
Desired outcome: Cancel account.
This review was chosen algorithmically as the most valued customer feedback.
I tried to switch from my current cell phone carrier to Consumer Cellular after receiving numerous offers in the mail and reading their on line ads. The woman I spoke with was very nice but when we got down to talking about the cost things changed, About 10 years ago I ordered a Consumer Cellular phone and received one on a 45 day trial basis. I tried to...
Read full review of Consumer Cellular
Consumer Cellular
-
WiFi Calling
3/25/2022 Made my 2nd call to Consumer Cellular to try and get WiFi calling to work on my new Motorola One 5G Ace. After trying a few things, the rep said that because my phone was not purchased through CC, they could not guarantee it's compatibly with their network. I bought the phone from Motorola because it was about $50 cheaper and had more memory. I then called Motorola to try and resolve my issue and their rep verified that my phone was compatible with CC service. The fix for my new phone was to uninstall the phone app and reinstall. I now have WiFi calling.
Desired outcome: Add this fix option for CC Reps to try on phones that are compatible.
Consumer Cellular
-
Cellular phone service
Consumer Cellular is the worst service company on the market... the pricing, the phone service and the customer service who service this company. they issued me a Samsung phone when I joined with a $5.00 per month add-on to the price only to find one month after using the phone it went dead. I was sent a new sim card to try to activate this phone only to realize that the sim card gotstuck in the phone never to be extracted again. Customer service tried, but unable to help me activate this phone. They gave up and sent me a flip phone with another $5.00 per month charge to my standard bill. I was paying a total of $35.00 monthly plus texted messages... then lost the flip phone at the hospital. So I had no phone to make calls from and was charged monthly services without a phone. Yet customer service refused to issue another phone. Alost phone is not covered with their service... no phone no service
Desired outcome: to stay with Consumer Cellular I wanted them to credit my account for the two months I had no use of the service...thet refused.
This review was chosen algorithmically as the most valued customer feedback.
I lost service to my cell phone earlier this year. I tried on different occasions to contact CC but there were long wait times. I did eventually talk to an agent in mid-March who told me that my phone was no longer supported by CC. I was told by a supervisor that a credit would be issued to my account since there had been no activity on my phone for the...
Read full review of Consumer Cellular
Consumer Cellular
-
Consumer Celluar Company
My sister recently passed and has an outstanding amount of $188.59. There is no money to pay the acct. The acct was closed out on 3/9/22. I called Consumer and waited for 2 hours before speaking to someone whom I could hardly understand and I don't think he understood me. The next day, I received an e-mail thanking me for changing the e-mail address. I'm totally confused. I called again today 3/21/22, on hold for 1 1/2 hours. I hung up and called a different number, waited 20 minutes before I was connected to some lady that was very rude. She told me that bill would have to be paid and to have a Nice day. I can't believe Consumer Celluar is still in business if anyone else has experience that I have. I have contacted 1 credit card company and was told to send death certificate and bill would be taken care of. I just wanted to vent and explain why the bill can not be paid and to let you know your personnel is the worst I have ever been involved with.

Thank you
Desired outcome: This bill needs to be deleted from her acct.
Consumer Cellular
-
Customer Service
March 16th, 1:00 PM. Bought a cell phone from Consumer Cellular, paid for 2 day shipping, got the phone today and it was broke, would not power on and the side where the button was was broke, called Consumer Cellular two times. spent 30 min one time 20 min the next got hung up both times, this is true customer service by #1 by JD Powers?, lol, o-kay, now it's going to be 5 to 6 days to get a replacement phone, my wife just got back from Germany and needed a cell phone. I my books this is very poor Customer service
Desired outcome: So said, take care of the customer
Consumer Cellular
-
cell phone service
I cannot make or receive calls. They have instructions on their site to resolve problems with the 4G change but the options given are not available on my phone. I spent over an hour waiting on Wed. March 9 and was told I would be notified when the issue had been resolved. How long am I expected to be without a phone "service" I've paid for?

Calls have been suddenly ending for weeks, but now I'm completely without any ability to make calls.
Desired outcome: refund for the service and ability to use my phone again!
Consumer Cellular
-
Avid 559
Two seniors on North Olympic Peninsula - Sequim, Washington 98382

No Network available on phones. No way to make or receive calls. Texting does work.

Wednesday, March 9, 2022, in the morning and until today.

The phone battery removed and reinstalled. Sim card removed, reinstalled.

When a number is dialed, call does not go through. It reads: Dialing, then immediately reads: Call Ended.

Batteries are charged. We are on a peninsula and the only service center is Target in Silverdale, WA. 70 miles away!

Reads: Mobile Network Not Available

(360) 912-3272 and (360 912-3273
Desired outcome: Add Mobile Network from your end. Or I must go into town and purchase a new company and cell phones.
We are here to help
16 years' experience in successful complaint resolution
Each complaint is handled individually by highly qualified experts
Honest and unbiased reviews
Last but not least, all our services are absolutely free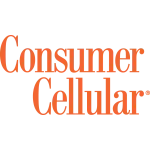 Consumer Cellular contacts