Cricket Wireless complaints
530
Cricket Wireless
-
Cricket Wireless Refund for Lost in transit SIM
Here's a partial of the transcript from April 11th:

Cricket: Let me first go ahead and cancel your current order and pending request so that we can place a new order.

You: ok

Cricket: Thank you for being patient.

Cricket: I am almost done with canceling the order and pending request. Let's go ahead and prepare the cart.

Cricket: Please let me know once you are ready.

You: wait. I have to pay again?

Cricket: Yes, we will have to pay for the order again. however please be assured that you will get a refund of the previous order within 5-7 business days.

It's now April 20th and no refund. I've had numerous chats with Cricket about the same issue i.e., trying to get my refund, and they finally opened a case on 4-25 (previously, agents just kept telling me to be patient but no one suggested opening a case).

It shouldn't be this hard to get my money back for a SIM lost by a carrier. Cric
Desired outcome: Immediate refund and now I think I should get a courtesy credit for all this aggravation at having to keep following up.
Cricket Wireless
-
Moto g stylus 5 g phone
I purchased a moto G stylus 5G phone as well as 10GB data plan from Cricket wireless on March 29,2022, which was delivered on 04/01/2022

I later decided that I no longer needed this phone which has not been activated to date. However on 04/09/2002 I activated service with Cricket wireless using a different (unlocked) phone and sim card.

I made repeated attempts to contact Cricket wireless t (warranty department) to return phone but because of extremely long hold times I was not successful

On final attempt I requested a callback. However I did not receive a callback until (04/11/22) the next day and was told by representative that return policy on phones are 7 days after delivery.

Please note that I was not informed of return policy and there is also NO AGREEMENT concerning my obligation to Cricket wireless when this purchase was made.
Desired outcome: Returm phone for full refund
Cricket Wireless
-
Motorola cell phone
Wife and I bought 2 new cell phones on March 21,2022. A week ago! My phone screen has a hairline crack. Has not been dropped or abused in any way! I called the store on Bee Ridge in Sarasota. She would not help! Samantha M was sales person. I can not mail my phone because I need it. It works fine! I think Cricket should allow me to go back to that store and have it replaced! This would stop any further action by me! We have been with Cricket for years and happy with them so far. Thank you, Donald Taylor. 9415445580
Cricket Wireless
-
Refund
Order 2 phones, was a deal with plans added, paid 193. On feb 25... Waited... All I got was a order confirmation. Waited... Was transferring 2 numbers also. Finally chat with someone on march 7th... Told order is delayed... Because.. One phone is out of stock. Nothing I can do, no one told me. Ok cancel order. Wait... Wait... March 15th...Come to find out they messed up and didn't cancel it. Ok re cancel the 15th. Wait... Told everywhere from 78 hours to 10dsys. They opened a urgent case... Told again this morning... Gotta wait till they finish investigating it. Why?... Their mess up, not mine... Just evicted, homeless with kid, have cancer, and covid. Needed that money for a temporary place to stay. The people you chat with are the nicest and I don't blame them, but... Screw cricket. And yes i've contacted my bank and yes I have all the chat transcripts also
Desired outcome: My refund
Cricket Wireless
-
LG4 Stylo Smartphone
I was instructed in a Cricket 611 call to remove the back of my phone and remove the battery due to charging issues. According to the local Cricket store my phone was trashed as a result along w/being hazardous to my wellbeing. Also, two cell phone repair stores stated this was a bad directive. My phone went dead black on February 1st. This nightmare started in mid-November. I have been seeking resolution thru Cricket via phone calls and numerous trips to the store but to no avail.
Desired outcome: I desire compensation in the amount of $200. I have picked up documentation to proceed in small claims court for a higher amount should this effort fail.
Cricket Wireless
-
5 g rollout major problems
With crickets 5 g rollout I was told all my phones were fine and would transfer over to the 5g network with no problems. February 2022 the shut off my line and then tell me I need a new phone I go in to store and they charge me for a new phone. I pay for phone and the phone still does not work new sim phone still does not work . Then they tell me I have to pay to upgrade my plan, all this when I had jus payed my bill 8 day earlier, I ask for and the manager told me it was my fault, I showed her a text that from cricket saying my phones were fine and she pretty much told me I was a liar that text was for another phone, I took My phone and left after she called me a liar and still have no phone service.
Desired outcome: I would appreciate My phone being turned on. and not having to pay for an new plan they are the ones that changed there plans why should the customers suffer
This review was chosen algorithmically as the most valued customer feedback.
I have had a basic Cricket line for over 5 years as a hotline for a small environmental nonprofit. As part of Cricket's 5G rollout, I was informed that the phone would no longer work and that I needed to order a new pone (offered for free) and change the plan. They suspended auto pay on the account. When I went to the site to change plans and order the new...
Read full review
This review was chosen algorithmically as the most valued customer feedback.
I ordered a phone online after I was unable to charge my current phone. That same day, I cancelled the order as I got my issue fixed. I used the chat service and the lady stated the order is cancelled and that my refund had been initiated. Two days later, I received the phone that I cancelled. I contacted Cricket again and they sent me return information...
Read full review
Cricket Wireless
-
Service
My 70 plus mother went it to upgrade her phone at the Wasilla Alaska store and the sales gal hurried her and pressured her into buying a phone case she didn't need and a monthly service she didn't want. I cancelled the monthly service but when I tried to return the case, gal told me she wouldn't take it back. That is a bunch of bs that elderly feel pressured and when trying to remedy it I get dismissed. It was 40 dollars she didn't need to spend on a fixed income. I want it reimbursed. horrible service.
Desired outcome: The price of case refunded. i still have case NIB
Cricket Wireless
-
6198952200
The phone company release my phone number without my authorization, they do not know how to give me an explanation and make an investigation how a phone number of a client who has payments up to date and has not unsubscribed that phone number can be released.
01/09/2022 the day I found that the problem was not the phone, but that the Cricket had released the phone number of my account # 714593522, under the call to Cricket customer service take 01/14/2022 take 45 minutes to access, and 38min, 45sec, explain over and over why Cricket can take a phone number with my authorization and over and over no answer, no empathy to do something even I explain several times they put in risk my personal information if somebody can release a phone number without my authorization, how I can trust Cricket now, how I can be confident with my telephone account in Cricket.
Desired outcome: Exceptional protection Protocol for my account, not body can take touch my account with authorization, double check.
Cricket Wireless
-
Billing
My son put me on his plan, so I transferred my services with a credit of 88 dollars, as I like paying my bills months in advance. I didn't know, until just now after talking to a Cricket agent, that I won't be getting my money back? I have been with Cricket for years, and this is how they treat their loyal customers? I'm very disappointed, and won't be coming back to Cricket! I will do T Mobile before I come back!
Desired outcome: I want my money back!
Cricket Wireless
-
Fraud Billing Issues
Cricket Wireless employees are running a billing scam. I went into the store snd made a cash payment's they claim was a charge back on November 25, 2021. I have spoken to their employee in the customer care department several times to restore my account. They have deactivated my account on fraud charges and duplicate charge back. As of today's Cricket employee are criminal they told me today the cash payment is missing out of their account and I need to provide a receipt the refund policy state clearly non refundable. Store on Uvalde rd Houston Texas their employee are reported cash charge back that do not exist. Cricket have given me over 100 reason inconsistent to reason my account is deactivated. Organize crime a Blue collar crimes scheme each month excuse to interrupting my account without providing a 30 days notice or any proof of charge back. I've beenn receiving partial services just 20 days of service instead of 30. each month.

Cricket employee are scammer kept asking me how much I m expecting back. How is it possible to get cash refund to restore minutes onto the account. Cricket business billing scam tactic started noney is missing out of the accounts. Worst experience shady cell phone service need they should go out of business permanently..

Cricket told me they receive cash payment on November 2, 2021 $30.00 and November 4., 2021 debt card payment $15.00 November 7, 21 a debit card. 20.00 they constantly kept lie to me and there nevertheless was any cash or debit transaction refund given to put minutes on the accounts. This has cause me emotional distress damages and negligence onto my account. There now wanted me to pay $54.10 when they told me !30.00 then change. up said they have four charge back a massive scam. On November 25, 2021 they disconnect my account without proper noticed. I did not received a text messages or via email the billing department failure to send a billing statement to show any preponderance evidence. I wake up without service as November 28, 2021 my acct is still disconnect because of their fraud billing scheme. My bill was original due on December 7, 2021. Ironically they have lie on the customer a bank and the store owner there is no proof of false charge backs. I m totally piss off of the poor service and rip-off. should refund 54.10 and credit to my account (832)-434-7498. Ironically they can not turn back on my cell phone their is no way. A massive blow out criminal answer the phone.

Cricket customer service is horrible. they have disgruntle managers and billing department fraudulently cell phone communication service.
Desired outcome: Restore my account and credit 54.10
Cricket Wireless
-
Crashed my phone told me they did not support the phone I had for 5 years
Cricket locked up my Kyocera phone that I had used for 5 years on the Cricket network and told me they did not support that phone anymore with over a week of service left and no refund. The dropped calls where terrible too. I would make a call sometimes they where dropped before I even got connected. Horrible service an lousy customer service to boot. Just go with ATT.
Cricket Wireless
-
Refusal to honor or resolve their issues
DO NOT ORDER ONLINE or deal with this craycray company! They sent me a broken phone, then refused to send a new one (because of some stupid rule that it HAS to be the simcard, which it wasn't), they refused to refund, and refused to send an RA. I had no phone at all as my number was already ported over so I had to go to the store due to the "robot people" on their online Customer Service chats or phone, none which is competent in the least. It went in a continuous loop off cliffs in outer space. After the store got to see the usual incompetence of online customer service, they got an RA. Now the online refuses to send me a new phone, even though there is proof of UPS received. No one knows anything to escalate or do a da*m thing! This is beyond ridiculous and I have filed with FCC. If there is a CEO that actually reads these reviews, they need to allow new phone from retail stores and reimburse them for the trouble your online bozo dept has caused.
Desired outcome: They need to reimburse the retail store in full for online/product issues!!!
Cricket Wireless
-
Cell phone store
Bought a Cell phone at the Cricket wireless store in Livonia Michigan at Middlebelt and 7 mile roads and have been pleased with the phone and has worked great for many months now, my complaint is with an accessory. Bought a screen protector since the original I got it with was ready for replacement and so I purchased and installed the replacement. Now, I must say I am not green to replacing screen protectors and have gotten pretty good at it. So what happens the protector developed many areas that just wouldn't adhere. The cricket store would not warranty the defective protector because of store policy. Basically what I'm saying is they treat the customer like [email protected] This is what it has come too in this country, sell you garbage and say oh well you are stuck with it.
Desired outcome: Change their policy or go out of business.
Cricket Wireless
-
accessory
On September 4 2021 I went to the cricket store on 6686 W. Peoria AVE Phoenix, AZ. I purchased a charger for my lGstylo5. When I entered the store I specifically asked the for assistance since I had no idea what charger would work on my phone. The young lady said, "we are out of the Sylo 5 but I have one left that would work". i bought it and come to find out it did not work on my phone could not even plug it into my phone. Obviously, the wrong one. I went back thinking I could return it and come to find out the same young lady tellls me that accessories are not returnable. I asked her why she didn't tell me that when I purchased it so I would not have taken the risk. She never even responded. I have been a loyal costumer for about 5 yrs now and I have had issues with been over charged and in some cases I just absorbed the cost. But this time I think you need to tell your employees not to mislead a customer just to make a sale. I also would like to mention that this location always gives poor services I wasn't going to it that day but found myself in a hurry.
Cricket Wireless
-
phone orders and customer service
Hello. On august 24th, I placed a first time customer order with cricket wireless. I ordered 2 phones with 2 of our numbers to be ported over and was promised that it would be here the next day, august 18. friday, it didnt arrive, so i spent countless hours on the phone with cricket and ups over the weekend trying to resolve my missing package issue. the order had been shipped to new york instead of georgia. monday august 23 comes around and still no package... it is now september 2nd and i still have yet to receive my phones and my 2 numbers i had ported over were in fact ported over on sunday august 22. so, my husband and i have been without our cell phones since then. i call every day. and every day i get the run around and after 2 hors at least on the phone, i acccomplish nothing and am told something different that ends up being a lie., im so sick of this... no one seems to know anything and the ones i need to talk to... well im told that i cant because they have no phone number
Desired outcome: i would love to have my package replaced
Cricket Wireless
-
getting a warranty replacement because phone has multiple operating defects
I have called cricket wireless numerous times for warranty replacement of identical phone all phone info has been entered already. Getting through they say wait times, for instance, are 30 to 45 minutes. One time I waited one and a half hours, never got picked up. Another time they said fifteen minutes and at least forty five went by and no answer. It is a constant hassel too get a representative. Need too get this phone warranty replaced and am not getting anywhere. This phone has defects in manufacturing because I have taken it to an authorized cricket dealer and they told me this. I need too have this resolved. This is not necessary because I have warranty replacement coverage for one year. Contact me by [email protected] and tell me what I can do too take care of this unnecessary run around.
Desired outcome: warranty replacement because it is needed.
Cricket Wireless
-
customer service/auto pay/billing/line transfers
Last month, falling for the simplistic ads on tv for us older folks who don't like touch screen phones, my wife and I ordered two flip phones and the a two line package.
We got FOUR PHONES, and it took Eight days over fifty hours, and more than thirty agents and supervisors to totally screw up our order. We do not live anywhere near a store.
At the End, an agent went down the list with us to make sure we had all our boxes checked. FINALLY.
Imagine our surprise at the end of the month when our phones were shut off.
We have been LIED TO, sarcastically snided at, told WE CAN"T DO THAT,
WEll I have concussive traumatic encephalitis and PTSD, and this is all I can Take. I am one step from driving across country to corporate to physically do a customer service seminar at full volume.
Nobody wants that, It would look to much like full metal jacket, the movie.

Let's not make me and my wife make our own commercial for youtube. GET YOUR AGENTS IN ORDER, and make sure they have the power to correct their own mistakes. AND TURN ON MY AUTO PAY NOW OR I WILL BE THERE SOON.
Desired outcome: No more contact from me, have my Eighty dollar a month quoted price enacted for two lines and autopay , and FIRE THE people who lied and hung up. Especially the supervisors, get them outta there.
Cricket Wireless
-
G player
June 15, I took old phone to store for problems. Order #1212328166746266 for new phone. Told phone was dead. When I said it worked on plug in but not battery, they agreed it needed battery, not dead. Asked them to replace battery, told that they don't do that. Told that it would be cheaper to get a new phone, and had one on sale now. $40 for Moto G player. I agreed. Told $25 charge for new sim card. Final cost was $85.12. Wife looked at bill and asked what upgrade fee was. I looked and see that the sim card is free and $25 upgrade fee was tacked on. When talking to store, told it is a charge that is automatically added to bill and I have no recourse. If adding $25 is standard practice, then they should just say so, not lie about it as sim card cost.
Richard Kolegue
131 Lake Author Drive
Lake Placid, FL. 33852
Desired outcome: Return my extra $25 cost.
We are here to help
16 years' experience in successful complaint resolution
Each complaint is handled individually by highly qualified experts
Honest and unbiased reviews
Last but not least, all our services are absolutely free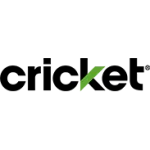 Cricket Wireless contacts