Clarks
-
Clarks Narrative Gabriel Mist in Navy Patent size uk 6.5
im writing with my dissapointment regarding the very poor quality of some shoes that I purchased recently online from a 3rd party albeit unworn ,and still in original packaging

The shoes are Gabriel Mist or Narrative is thier brand name 3' block heels in a navy patent ,after wearing them for only four times mainly sitting down in a training room and once to walk through an airport they have split accross the top left upper ,and are in no way repairable ,i have researched this with 3 cobblers within my area all telling me its poor quality ,having completed more research i now find this to be a common defect as i have images of another pair of shoes in alternative colour of black in exactly the same condition .

so it is with this that i request some sort of reimbursement or credit so that i may purchase some replacement ones at more expense to myself .
Desired outcome: i would like a refund or alternative shoes please
Clarks
-
Boys school shoes
I always use Clarkes for school shoes as I believed them to fit well and last until my child grows, usually I buy new each august for September. i bought these boots for my son sept 2021. However the soles have completely worn down, and we still have the summer term to go the shoe cost me 70 pounds. the information inside he shoe is po c 117278, 661965LIAM Black Leather, 04/21

If I knew I was going to have to fork out on New shoes so soon I would have bought Cheaper supermarket Brand, I have used Clarkes for school shoes with all my Children for over 25 years, I am very disappointed .But I have never had this issue with Clarkes before.
Desired outcome: Not Sure a Voucher for new shoes would nice, but I don't have the receipt and its been a long time. However if it is due to my sons wear and tear I will have to buy cheap shoes that will last just as long.
Clarks
-
My Clark soles just crumbled away yesterday Easter, tried to email to your ([email protected]) and it came back undeliverable.
I just tried to email your customer service site that is on my iPad that I searched. It came back undeliverable. I have 4 pairs of Clark shoes and have never had any problems until yesterday. We went to my sons for Easter Dinner and I wore my navy Blue ones. My daughter In Law asked what was all this black stuff on her floor, of course we all checked our shoes and it was mine. The soles were crumbling apart with every step I too. So Embarrassing! Can anything be done because Clark's Footwear aren't cheap to buy. I checked all my others and their soles are fine. Thank you,

Dennise Crotchett, 98 Crotchett Lane, Carrollton, Illinois, 62016

[email protected]
Clarks
-
Clark shoes whiddon cap toe oxford
I purchased the Clarks Whiddon Cap Toe Oxford 889309191905 on 2/09/22 from the DWSW store in Gilbert AZ.

I paid 79.99 for the shoes plus7.8% tax.

I wore them 12 times from 02/21 to 03/10 and found a hole in the heel from wearing.

I am not extensively hard on shoes.

I work part time 5.5 hours a day.

The wear on these shoes is unreasonable.

Please provide some resolve for me in this matter.

Kenneth Fleming

[email protected]
Desired outcome: Please refund or provide a better sole for shoes of the same comfort.
Clarks
-
Shoes
I didn't wear a pair of Clarks shoes that i had for some time, to be fair i didn't wear them that often but i liked them because they were comfortable and i got them to replace a previous pair of Clarks shoes, anyway i wore them one day and when i took them off i found that they had cracked across the ball of the foot. I couldn't find the receipt so didn't end up taking them back and just left them in a cupboard. The next time i looked at them i found the rubber sole was sticky and that i could break it up with one hand. The shoes had 128190 D on the inners. I think a bad material must have been used to make these soles as it is evidently unstable and possibly the two materials in them are reacting ?

I video'd myself breaking them up

https://www.youtube.com/watch?v=UsuSWDkfH90
Desired outcome: Can they put a new sole on as the uppers are in fine condition and i like the shoes (ideally from a batch that doesn't disintegrate)
Clarks
-
Clarks shoes
Clarks Shoes writes about their craftsmanship, their advanced construction techniques, and using contemporary materials to help deliver perfection. This has turned out NOT to be the case as the sole of one of my clogs has disintegrated and detached! My clogs had shown very little wear and to pay a little extra to have a pair of shoes that has the long-lasting style & workmanship on top that a Clarks shoe has, it is very disappointing to have to throw them away because of the soles.

I wrote to the complaints department; I wrote to Waltham, MA and included a picture; and I wrote to Newton Upper Falls, MA. I NEVER received an answer!
Desired outcome: To have my clogs back in one piece.
Clarks
-
Shoes falling apart!
This is the second time I've worn these Clark boat shoes. They're normally kept in a box. I left the house and actually thought my right foot to be larger than my left as my left shoe felt loose. I stumbled, looked down to see the sole crumbling.

The upper and inner are as new (they've been kept in a box). The sole, in fact, has no wear at all except the sole has crumbled away from the upper.

Why buy a shoe that disintegrates without being worn? They crumbled like compost returning to dirt. This is dangerous.
Desired outcome: Resole with a lasting, safe sole material.
Clarks
-
Shoes
I am a handicapped 36 year old woman. I put on my Clark's Artisan shoes this morning to drive to work. I noticed my shoes did not feel right but thought it might be my weight gain. When I got out of the car I noticed a large chunk of black "dirt" by the brake which turned out to be from my shoes. When I looked down at my soles and I found out that my shoes were torn up and full of holes and large crevasses. I could have fallen very easily and shudder to think of injuries!

I don't believe I had worn my shoes more than 5 times.
Clarks
-
Leather ankle boots - sole coming off
I purchased a pair of leather ankle boots back in October 2021 (I've only had them for 4 months) and the sole on one of the shoes has come off. Is there a guarantee policy? I paid ~£100 for these so was disappointed to see they have started to fall apart so soon after purchase. I really like them and would like them repaired but don't want to pay lots of money for this service when I expected them to have lasted much longer.
Desired outcome: Free repair or replacement pair of shoes
This review was chosen algorithmically as the most valued customer feedback.
I recently went through my shoes to go on a trip and wanted to take several of my comfortable Clark's shoes. I noticed that out of the 20 pairs of Clark's, four of them have issues where they are coming apart. I attempted to call, but was on the weekend and had to send a message. I do so by indicating that I have had 4 pairs of shoes with issues and sent...
Read full review
Clarks
-
Black fur lined clogs
My husband bought me a pair of fur lined black clogs which are extremely warm and comfortable but after wearing them for only 4 months the fur in the heel worn through and the plastic/rubber underneath popped through. The shoes are now unwearable unless I buy some sort of insert. They were $50. He bought me 3 pair! I contacted customer service through their Facebook page and was asked to send pictures and receipt. I did all of that and was asked to upload to Messenger. (was told their email wasn't working). The original correspondence said they warrantied their products for 6 years on a case by case instance. After I sent all the required info, I was messaged back by a supervisor that they would not do anything to help since I bought them through Amazon. So apparently, they only care about making money and not about the customer. If I had bought them through their own online store or a physical Clark's store then I'd be getting a new pair for free. This is just ridiculous. I'm thinking about returning my brand new pair I got for Christmas. I'm afraid they are going to do the same thing.
Desired outcome: I want the shoes replaced or my money returned
Clarks
-
Rubber soled clarks
Beautiful leather on your shoes, but these Chinese made rubber soles are just garbage. They crack and can be pulled off in chunks from the uppers. For the price one expects more. I just took two pair of your shoes with this type of sole out of my closet and both of them had the same result. I took them to a cobbler to see about having new soles put on and he said there was nothing he could do. Your crepe-soled shoes however are still a decent product that lasts.

Dale Hazelton
[email protected]
Clarks
-
Women's shoes
My wife bought a pair of Clark's a year or two ago and filed them away for future use. She got them out yesterday to wear for the first time. Within a half hour, both shoes literally crumbled and fell apart.
We both have purchased Clark's in the past and are happy with those purchases...but this time...see attached photos. My wife mentioned the soles of the shoes were sticky when she put them on.
I will be glad to mail to you at your expense for further examination.
Any suggestions on how to remedy this?
Desired outcome: Replace shoes
Clarks
-
Soles of my Clark's shoes are crumbling
The soles of my Clark's are crumbling. I'm so upset. They are my favorite shoes. They are not the only pair of Clark's I own, I have a newer pair that so far are fine. The soles feel sticky and just crumble. Had this pair for at least 10 years, but only wore them sparingly, they still looked new except for the soles. If I had known they wouldn't last, I'd worn them daily.
Desired outcome: Would like to know if the Clark's company has fixed this issue. And shouldn't they warranty the any defects in the materials they use.
Clarks
-
Customer Services
No way of contacting customer services!
Phone calls not being accepted.
Automated 'Bot' system does not do anything.
Tells you to try again during opening hours and you will be able to speak to a 'live' person, even though you are trying during those hours.
Shoes returned, delivery confirmed by Royal Mail, but Clarks system does not show that they have been received. So what do you do if you can't speak with anyone? Ridiculous!
Desired outcome: I want to be able to speak/chat with someone
Clarks
-
Shoes
With fall coming got out my favorite Clarks shoes to wear. So embarrassed while in a store the heels on both shoes started to disintegrate. When I came home, got out another pair, they disintegrated immediately.

The only casual shoes I own are clarks. What do I do now? I'm afraid to wear them anywhere as the might fall apart as I'm wearing them.
Desired outcome: Replacement
Clarks
-
Defective product
I am writing to tell you how disappointed I have been in the quality of attached pictures of Clark shoes. The soles of the shoes are cracked leaving me in a precarious and even hazardous position, even though I like them. I believe it is a problem with your materials used on the rubber soles.
If you would be able to replace it for me, would be nice. I received it as a birthday gift
Desired outcome: Please replace shoes.
Clarks
-
clark sandals
I have a pair of red clark sandals, size 6, a friend gave to me this week as a gift, October 18, 2021 I put them on and the shoes didn't feel right. The soles stuck to the floor and left black imprints on my hardwood floors. I looked at the sole of the shoes and when I bent the shoe, the sole came to pieces and disintegrated everywhere. I had to use an oil based product to get the black imprints off my floor. Is there a recall on these shoes, as it seems to be a bad product used for the soles? R Jacobs
Desired outcome: coupon for new clark shoes
Clarks
-
Womens booties
I bought a pair of your very cute and comfortable booties a few months ago. Right away I notices a tiny squeak with every step in the right shoe. I wore a few more times expecting it to maybe go away only to have it keep getting louder. It is in the sole and heal, you can bend the shoe when not on and still hear the squeak. After much ridicule of my co-workers, my new nickname is Minnie Mouse..., I have retired them to the back of my closet donation zone with the rest of my not so wise purchases. After telling my friend I will never buy your shoes again she convinced me to contact you and give you the opportunity to make this right. The shoes were $94, I bought on sale at Pennys for $59 feeling like I got a great bargain. Unfortunately $12 per squeaky wearing is out of my budget for shoes.
Desired outcome: Another squeakless pair, or refund my $59 or same credit to try another pair.
Clarks
-
Shoes fell apart.
I bought a pair of Clarks shoes.They were brand new and looked perfect.I put my right foot in the right shoe.Then I turned to watch the tv for about 5 minutes. Then I went to put on the left and saw the shoe on my right foot had completely fallen apart.I couldn't believe it, bits of rubber on the floor, uppers split open, sole broken into cracked pieces and also, a lot of dust and debris was inside the shoe and it looked like there were areas of wear inside the toe section.
This has upset me by making me wonder if something "unexplainable" happened in those 5 minutes I had the shoe on, as well as the useless shoes I now have.
The pictures show the right shoe after the damage
appeared and the left shoe which I haven't dared to try on.
Desired outcome: Explanation/refund
We are here to help
16 years' experience in successful complaint resolution
Each complaint is handled individually by highly qualified experts
Honest and unbiased reviews
Last but not least, all our services are absolutely free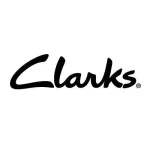 Clarks contacts