Circle K
-
Jarell employee
The night shift worker refused my currency . A little over ten dollars in change . He said " I ain't doing over ten na " I said it's not even much over ten and I'll count it for you . He said " that don't make a fuck to me shawty. . . SO I LEFT . went right down the road to another circle k in Eastman in oak street. And the beautiful young lady Tarlan had no problem accepting my money for what it was . I've worked there and I did not think rudeness was tolerated. And that man was just hateful and belligerent.by far worst customer service I've received from circle k ever.
Circle K
-
Store 1442 No refund for non working car wash
I paid for a car wash at the fuel pump. There were no signs indicating that the car wash was not in service. After completing another transaction inside, I went by the car wash to see it had traffic cones blocking the service entrance into the car wash. When I went back inside and asked for a refund, the attendant said he was sorry he couldn't give me a refund because he wasn't the manager. So I asked if I can't get a refund, am I just [email protected]
Desired outcome: Refund for $10.00 charged.
This review was chosen algorithmically as the most valued customer feedback.
I went to 1805 Jefferson in Joliet. I had a mobile circle k coupon for 15 cents off for gas. The attendant told me I could not use my mobile coupon for the Mobil gas. I work for circle k and I know we honor these coupons. I was very upset and embarrassed that these people don't know their job. You need to retrain these employees.
Read full review
This review was chosen algorithmically as the most valued customer feedback.
At Circle k in Alamo, Georgia the manager is down right disgusting. I've seen her constantly get mad at employees cause things is not how she like it's I've heard her say numerous times that she cutting employees hours cause the store is not how she likes Kimberly Williams need to replaced. She's constantly in the office and taking a lot of vacations. If she doesn't be stopped I will take it to hire Authority
Read full review
This review was chosen algorithmically as the most valued customer feedback.
Hello, Today (7/23/21 10 am) is definitely the last day, I will stop in your store at: 9811 montgomery ne, albuquerque, nm 87111. Ashley, (dark hair, glasses, late 20's hispanic) the staff behind the counter is truly most unfriendly person ever... Several times i've witnessed her ' unbecoming rude behavior' to customers and today was my last time I will...
Read full review
This review was chosen algorithmically as the most valued customer feedback.
My wife slipped and fell in this store 7/20/21, at about 3:30 pm. This is a big mess. My wife was seen cat Novant Hospital and is now home in bed with much pain. She slipped and fell on water around a pulled refrigerated case and taken in a hospital. I have spoked to the CircleK, Debbie for days since the slip and fall. She has been very nice. She gave me...
Read full review
This review was chosen algorithmically as the most valued customer feedback.
I walked into a circle k store I asked to upload a card I was denied that service it was about five close to 5:00 in the morning by then I was asking to purchase lottery tickets and he said no because that's a waste of money and he don't believe I should waste my money on that so he refused service I thought he was kidding then asked him if he was seriou...
Read full review
Circle K
-
Customer service
To Madam or sir, I have been a customer at your Paseo Montalban adress here in san diego. You have a worker here named WILL. He is one of the rudest, obnoxious people I have ever met. He won't cash lotto winnings, invents his own store policy, based on other workers being glad to do that. He hates his job and the people he must interact with. 3 of us in my house go there for ciggs, gas, lottery etc. We will be forced to go to another store. I have seen him berate older, slower customers, ignore others. He takes his break when he feels like it, and it's 1/2 hour, 45 minutes. While customers wait around waiting for him to open the store ON TIME. I will be letting everyone in this town not to go there till that rude brat is GONE! Make Pansy the manager. She is a gem! I am serious. He goes or we go and take others with us. K. Meyer, L. Leibesberger, D. Sheker. 858-663-4352.
Desired outcome: Fire this immature child before your business collapses
Circle K
-
Employment
I originally applied for a Job @ Circle K in Augusta GA, the 1 on 2702 Wrightsboro Road in June 2021. Spoke with a Manager named Jennifer who said she would pull my Application and call around to local Stores to put in a Word on my Application. I heard from Circle K on Highland Avenue in Augusta Georgia and the Manager there name William on 07/08/2021 called me and asked if I could come in for an Interview 8 in the Morning on 07/09/2021. I let him know I could and later on that Day on July 8th, I called back to reach Mr. William bc there was an Emergency I had and was calling to see if I could come in @ a later Time on July 9th. The Guy I spoke w/ on the Phone reached out to William and said William would call me the next Morning. The next Morning came and I didn't hear from William so I tried calling and the Line was Busy all Day up until 4 that Afternoon on 07/09/2021. I spoke w/ Manager William briefly Today 07/10/2021, and he said he was pretty Busy and he would call me when he gets a Moment. This Afternoon, I missed a Call at 4:17pm Today from the Circle K on Highland Avenue and when I called to return the Call, the Guy who answered act like he didn't know what I was talking abt. I applied originally to the Circle K on Wrightsboro Road and Jennifer referred me to the Highland Avenue location and so far, I feel like I'm getting an unnecessary hassle and all I'm trying to do is Schedule for an Interview. My name is Candice Stephens And My Email Address is [email protected] Please get back to me in regards to this at Your earliest convenience.
Desired outcome: Follow up
Circle K
-
cigarette prices
i am overcharged every time i buy my cigarettes, the tag on the shelf in front of the winstonsnsays they are $5.74 a pack if you buy 2, i buy 2 each time and i am charged $6.25. is this how circle k makes their money? i won't be shopping there anymore and i will tell people not to go there because they rip people off! this isn't my first time to complain either, i hhope yoy go bankrupt.
Desired outcome: you owe me about $20.00 that i have been overcharged
This review was chosen algorithmically as the most valued customer feedback.
Complaint in regards to Circle K 3955 STATE RD CUYAHOGA FALLS, OH, US, 44223-2607 In the evenings on weekdays after 5:00 pm, it's not a good customer experience. It's as if you are walking into someone's home with emotionally upset angry employees instead of a gas station. It feels like you are interrupting the employees instead of being welcomed and like...
Read full review
This review was chosen algorithmically as the most valued customer feedback.
Indiana Unemployment keeps contacting me stating Circle-k is claiming that I am a current employee. Someone needs to correct this issue and contact Unemployment and inform them that I am NOT employed with this company. Thank you. I have Indiana Unemployment constantly contacting me because someone is claiming I am a current employee. Also, when I...
Read full review
This review was chosen algorithmically as the most valued customer feedback.
I am 64 years old with many physical problems, and wear a back brace. Also, I am disabled. This fellow is not a good person to have servicing customers. He has a bad attitude, he's a racist, and makes flippant comments to customers. He also, has an aggressive menacing way of staring, and glaring at people. This fellow used to work at Smith's. His behavior...
Read full review
Circle K
-
Staff at 27th Ave and Deer Valley in Phoenix
I just left your location where the entire store has not been faced and restocked in AT LEAST 3 DAYS.
I asked when the Arizona Iced tea and Gatorade and Egg Rolls on the grill would be delivered...they informed me they hadnt been restocked yet.
Just gave me a blank look, didnt even offer to get me what I needed...just a blank look with his jaw slack.
Circle K only has ONE good employee at that location and she doesnt come on for a few hours. And I CANNOT BELIEVE that Melissa can run that place alone!
The coffee is disgusting and nearly lava consistency at times, the tea reservoirs make the tea taste old since they never get washed, the inability to refresh the roller grill caused me to waste 6 bucks on hard eggrolls that were inedible...and these are just off the top of my head!
If you expect to keep customers, this location needs to be addressed, because until I recieve word that place has been cleaned up, I will be driving 5 miles outta my way and go to Quick Trip where the food is fresh, the employees are delightful and the place is stocked.
Desired outcome: Better Service and Quality employees
Circle K
-
Service
Asked for 5 lotto max tickets. Staff scanned the form with 5 tickets on it 5 times. Asked why would anyone want 5 tickets with the same numbers. Teenagers response was I asked wrong and the 15 sets of numbers are considered 1 ticket. WRONG. Each ticket has 3 sets of numbers. Why is this kid even allowed near the lotto max machine if he doesn't know the lingo. This person had glasses, slim about 130 lbs 6' tall. Definitely needs an attitude adjustment. Claimed I had to sign the tickets I wanted checked. WRONG again kiddo. He said anyone could claim it. My response, you really think you're goin to take it in front of me if it wins big? Told him the player receipt was at my residence which is also required in order to claim any large wins. Educated the kid signatures are suggestions only until a prize is claimed. This kid shouldn't be working in a customer service environment period.
Desired outcome: Employee re-training or downsizing
Circle K
-
purchase/cashier
6/21/21
I was at your store thats on Alma School/Elliot in Chandler, Arizona.I asked for a carton of cigarettes, the cashier said they had none, I asked if they had single packs, she looked said yes and asked if I wanted all 10, which is a carton, the price was almost 70 dollars.I asked if in a wk the price had climbed almost 4 dollars since I had bought my last carton there, she shrugged her shoulders sayin"I guess"Usually I buy 3 packs at a time which runs me a bit under 20 dollars w/adding my # on elextronic board.When that flashed asking for # as I started to add it immediately went off.9 single packs cost me about 60 dollars, todays price cost the 3 pack price plus 19 dollars plus some change for single pack totaling 10 packs.With that price, as I calculate it, it cost me 19 dollars for 1 pack of Winston 100s.Whats that all about ? Im a smoker and always use Circle K, but not again.I will no longer purchase my gas at that store again either. I didnt get the cashiers name or badge # as she wasnt worth my time.Someones got to be kidding as this girl didnt even know there are 10 packs to a carton ! She may not be a smoker and I applaud her if she isnt but at least know whats going on if you are waiting on customers.At the peak of business and theres 1 cashier with 10 customers, possibly, on a lunch break, to have to wait 10-15 minuted to be waited on does not make a convenience store.I have been a customer at thios store for 30 yrs even when it was across the street but Im done.I have over looked and overlooked customer service as well as price increases from day to day, long enough, nothing changes if nothing changes, this store may never change but I can change store I use.
Desired outcome: a refund of 10 dollars seems fair enough
Circle K
-
Debit card hold
I use my cash app card at a Circle K in Jesup Georgia Monday around 4:36 p.m. for $10 and they put a hold on my card and said that the $10 for gas was now in the negative but they're holding $35.77 someone sent me $15 this morning and it took off the $10 so now I'm left with only $5 I would appreciate if someone could get back with me so the whole can be taken off my cash app card because I need my money
Desired outcome: Hold taken off
Circle K
-
To whom it may concern
The manager of the lafayette, Colorado 80026 store slapped me in the face this morning when I tried to purchase cigarettes not sure if he was working that day because I don't think he was in uniform but yea very poor service hopefully u can review ur cameras /audio tapes to confirm but I would hope that u guys can make this right because I'm considering opening a lawsuit if nothing happens from this point on
Desired outcome: great customer service
This review was chosen algorithmically as the most valued customer feedback.
Can Circle K fire you when you are finished with your shift and completing required classes online that They require you to take otherwise you will be written up? While doing this my manager told me to get off her clock and to leave her store, when I confronted her, she called the police and had me leave the building for no just reason... Are these ground...
Read full review
This review was chosen algorithmically as the most valued customer feedback.
Good evening this happened at a Circle K in Jacksonvile, fl 1001 lane ave north Sunday 6, 2021 at 633pm (clerk Gerdean)B/f. was on duty i entered the store to use the restroom it was block off No Customers were Not able to use the restroom this clerk has a Nasty, Nasty attuide towards customers talking to them in a rude loud voice not professional non at...
Read full review
We are here to help
16 years' experience in successful complaint resolution
Each complaint is handled individually by highly qualified experts
Honest and unbiased reviews
Last but not least, all our services are absolutely free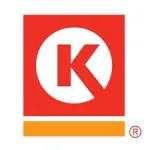 Circle K contacts