QuikTrip
-
Safety violation that almost injured me
At approximately 12:50 central standard time.

I stopped at the Quiktrip on 377 and 170 in Roaneoak Texas. I think I saw the store number is 1988. There was a employee mopping the floor with an old fashion mop. (See the pictures) there was such a film of water that I did slip but did not fall or injure myself. If you playback the security tape of today approximately that time you'll see exactly what I'm talking about. In addition, this store is going down quick. It is always dirty now, the people are in attentive and unfriendly, and it just looks terrible. It is the closest one to my home, but I have started driving out of my way to another store just to avoid the treatment that is going on there.
Desired outcome: I would like to see it go back to the clean store, friendly people, safe place to walk and bring and not worry if someone is going to fall. This has been going on for some time now, really getting a bad store.
This review was chosen algorithmically as the most valued customer feedback.
I was racially profiled by employee Noelia G at the Quicktrip on 51st Ave and Northern, Glendale AZ 85301. After making a derogatory comment, she refused to accept the state issued online version of my license. She said I must be logged on to the site and after proving I was indeed logged on to the site, she made another racist comment about African...
Read full review
QuikTrip
-
Management
On the morning of Jan 19, 2022 my 12 yr old son slipped and injured himself at your Seneca SC location. There was a patch of black ice that was not salted or sanded which caused my son to slip and fall. He bumped his head and back. Mind you there were approximately 8 staff members on shift. Whom were looking out of the window at my son. Not one came outside to check for injury. I went inside to inform the staff on what happened. This too was shrugged off as if nothing happened.Due to the fact that my son hit his head on a pole.I contacted EMS. The front of the store was so slippery the EMS techs were slipping around. During the whole ordeal management remained on the inside of the store. When he was put on the stretcher, that is when two store employees put out hazard cones and hand wrote a caution sign. I am almost positive the situation was shrugged off because he was an African American. I also called corporate office and sent an email but as of yet have never had a call or email.
QuikTrip
-
Deli chicken wrap
I purchased a southwest chicken wrap tonight March 31st at around 11:00 to 11:30 p.m. somewhere in that area and I got home to eat it I opened it and put Miracle whip on it and noticed first that the lettuce was black all around the edges and also there was a long black hair in the sandwich this purchase was made at the QuikTrip on lilac road in St Louis Missouri ZIP code 63137
Desired outcome: I would like a complete refund and a response about my complaint and it would help if they wear hair nets and check dates more frequently I can be contacted by email [email protected] or by phone 3143619175 Malynda Cooper
QuikTrip
-
Fountain Drinks - MULTIPLE LOCATIONS
This is baffling….

Mountain Dew is a product made by Pepsi corporation and there is absolutely no shortage anywhere in this country….

Last week I frequented several stores in Oklahoma, and I frequent your stores in every state that I travel to where you have reach.

But here in my home state of Arizona, while I visit many locations throughout the Tempe Phoenix Mesa and Gilbert area, all of your locations continue to falter and have broken or out of used stickers on their Mountain Dew option. And it's twisting someone's arm to look at it or provide anything further than, "it doesn't work.."

I realize this is just one primitive soft drink, but is it is consistently absent from your stores and it makes your clients question your service.

This is not a supply issue, this is not like when your donuts are not there on time, or when the local distributors are not keeping up with distribution agreements and shelves sit empty of specific foods (Toms BBQ chips which are present half the time contingent on the location I visit.

This is a simple issue of lack of prioritization.
Desired outcome: Offer what you say you do; Not partial supplies that you offer and advertise a full spectrum of.I'm not paying you extra for gasoline for my health, I donor because of the promises YOUR corporation makes.
QuikTrip
-
Chocolate shake
I'm at work today and it's warm so I I'll stop at QuikTrip for a bathroom and something to drink well this day I decided I wanted to get me a shake so I got me a chocolate shake he didn't even have it in the blender long enough to blend it it's more vanilla than anything so I paid for a chocolate shake and got a vanilla shake chocolate I got a vanilla I got a chocolate shake that I have to sit here and I have to mix up to make it all chocolate because most of it is more vanilla he didn't blend it very well and didn't blend it very long I'm very unhappy with it very unhappy with the service I'm in Lawrence on Iowa Street at this QuikTrip I'm not happy at all it it's yeah it's no it's not good there's been other things that's happened like I'll come in for a pretzel and my pretzel be so hard I can't even eat it I end up having to throw it away I'm going to stop coming to this one
This review was chosen algorithmically as the most valued customer feedback.
Customer Service, Sorry for the mention of Store Service. Location:. QT 2250 E Thomas Road Phoenix, AZ Entered Store at approximately 1230, went directly to Mens Room to wash hands to visit refrigerated product. I selected 50.7 OZ Bottle of Arrowhead Water. Lead Store on a Lower Shelf, touching Ground and storing package refrigerated sandwiches cam to...
Read full review
QuikTrip
-
QuikTrip #04064 1015 N Hunt Lane San Antonio, Tx
I have nothing to complain about, but wanted to acknowledge to you all your team is outstanding to ensure customer service is met. I checked out from Register #0002 and told him about me purchasing a pizza for later on in the and I would like to pay for it now. I mentioned I also have a coupon and he helped me on switch from my iPad I had it saved to my phone due to no wifi since I had it there. The service and people there are so kind and helpful I just thought I put it out there from the usual complaints. Thank you again this is my go to store with also the merchandise, drinks and food inside. Last I very much enjoy your app.

Very Respectfully
Russell Penberthy
[email protected]
QuikTrip
-
Your evening manager at qt at 31st and sheridan.
730 pm on january 3rd 2021.
I went in to the store as I have hundreds of times before and ask her to print me the powerball ticket for the nite. She refused rudely and said she was to busy, there were only 2 customers in the store at the time and I was one off them. I couldn't be leave it. I'm in that store 2 to 3 times a day every day and never rude.
So I had to go to the kum and go up the street where they gladly sold me my 2
Tickets. I just wanted you to know that was unelectable.
If I see her in there again I will go elsewhere.
Thx for your time. If you have any questions contact me at
[email protected]
Ray truitt 918-630-2692
Desired outcome: disapalnery action
QuikTrip
-
Fleet services
I am so angry, I've asked for somebody to call me several times and speak to somebody through online chat/by leave a message by telephone, I finally sat on hold and waited forever to speak to somebody about changing my account information for payment auto debit, "Changed bank due to poor customer service" Just be told I had to send an a blank check for information by email sure this is frustrating this i could not even do on my portal.
      Then I wanted to add a card to do you able to buy fuel outside of quick trips radius buy this aggravated me even more I have an outstanding account with this fleet service that I have through wex /Quiktrip I feel if I have to do another credit check I am a shop and compare where I feel that I should go now since I have to apply for another card service. 
once again thanks for the great customer service!
james mowry 314 578 2840
QuikTrip
-
Appearance of the store
Store number 229 is a mess. I gave them a couple days to see if it would improve. It looks as if they've quit pressure washing the outside grounds and parking lot. The trash was over flowing 2 day's straight. Inside of the store had trash everywhere. Counters were dirty. Just everything was dirty. I asked the clerk if he was the only one on duty and he said no there was another employee so that wasn't the issue. The area around the gas pumps was also a mess. Quick Trip use to take pride in cleanliness and quick service. Last weekend there was a line out two doors for more than 30 minutes.
Desired outcome: Keep enough staff to keep the store clean
QuikTrip
-
Gas receipts
Gas receipts

Not sure what happened to Quik trip.
It used to be the best gas station around. I would bypass all other gas stations to get to the Quiktrip. Recently I have been completely disappointed with every Quiktrip I have been to in the north metro Atlanta area. I have been to seven quick trips in a row none of them was I able to get a receipt for my gas out of the gas pump.

I find that the gas stations are no longer kept clean. And the majority of the cappuccino dispensers do not work.

I have mentioned the gas receipts to the clerks in the stores. They are apologetic, but doesn't get fixed.

I will no longer pass up all the other gas stations to get to a quick trip, only to be disappointed.
This review was chosen algorithmically as the most valued customer feedback.
The QT on Ft Lowell and Oracle in Tucson Arizona has been filthy inside and out for nearly 3 months now. There are druggies, prostitutes, homeless hanging around both inside and outside of the store, tonight like we always do, my kids and I walked in after their dance class to get drinks and snacks and as we walked in there was someone vomiting really...
Read full review
QuikTrip
-
Pretzels
I live kn Conyers, Ga. we have three QT's that we frequent regularly. My biggest complaint is the kitchen at the Klondike and HWY 138 site do not manage their staff well.
My husband has waisted a tank of gas and time he will never get back making trips to these two sites to pick me up a pretzel for lunch or snack.
They advise excuses that they are out of stock repeatedly. But last week a worker said the night shift forgot to take them out of freezer to thaw for the next day sale. THIS is an employee problem NOT a supply problem.
Desired outcome: Enforce employee policies
QuikTrip
-
You change the size of your extra large cups
Why would you change the size and shape of your extra large plastic fountain drink cups to a size that will not fit any vehicle cup holders, or at least very few of them. All you have done is create a safety hazard that your cups are responsible for. Most drivers will have to hold or it carry their drink now. Won't take long that a driver good to catch their cub and they with get in an accident or lose control.
Desired outcome: Go back to the original shape
QuikTrip
-
Store layout
I live in the Arlington Texas area where there were several QT stores I frequent on a regular basis (daily). Recently the store layout has be redesigned eliminating the natural people flows that allow easy to manage lines during morning and lunch rushes. Now all the flow is blocked and people are in each other's way as they come in very close contact with people in line. You can't even wait in line as people cut in front of me without even knowing it.
You have also reduced the efficiency of the clerk when there is only one available. Further you have blocked the view of the clerk over the most active sections of the store.

What used to be the fastest convenience store is now as dumpy as Racetrack. I was a raving fan telling people how great QT handled their business. No more, now I am a frustrated anti-fan.

Extremely stupid design, I refuse to even go into the stores with this layout.
Desired outcome: Fire the people who came up with this design.
This review was chosen algorithmically as the most valued customer feedback.
I use QT everywhere I travel and here in my local town. I LOVE the hot pretzels for a meal as I have health problems and this is the best fast food I can have without problems. The Quick Trip operates on Klondike Rd in Conyers, Ga is the most poorly managed QT in our town. Their excuse is the pretzels are not available because their still frozen. This is at...
Read full review
QuikTrip
-
Breakfast sandwiches / sausage egg and cheese
I have been going to QuikTrip at 49 west avenue, and or southwest Blvd/21st street since they opened because they are on my way to work. I have always enjoyed the breakfast sandwiches that are available to grab and go. For about the past year I have eaten 3-4 a week. For the past several months when I get the Bacon egg and cheese or the sausage egg and cheese biscuit I cannot even eat them. They are a lot greasier and the bottom bun every time has to be thrown away due to being hard as a rock. This was not the norm a short while ago. I am not sure what has changed, but I would suggest someone from corporate go have one in the early hours of the morning unannounced and see what they think.
Desired outcome: Figure out what changed and correct it.
This review was chosen algorithmically as the most valued customer feedback.
(High Ridge, Missouri location) What has happened to qt? Always understaffed, ice machine broke about half the time. Items not stocked, iced tea empty. Also, my wife and I was at this location set and sun, floors were sticky in the same places! I have a suggestion as a mgr. Myself, make an unannounced visit to this location. This was our go to every morning. Not anymore. I'll spend my money at BP a block away. Greg
Read full review
QuikTrip
-
Not giving change to customers on cash transactions
I am a 30 year customer of QuikTrip, I am furious that today when I used cash to pay and was not given change, instead they gave me a gift card for the .85 cents that was due back to me. They can't keep my change and force me to come back to QuikTrip and spend it.

This is completely unfair and I will stop all activities with QuikTrip immediately.

Mark Douglas
37150 W176Terr
Edgerton, KS 66021

(913)909-9073
We are here to help
16 years' experience in successful complaint resolution
Each complaint is handled individually by highly qualified experts
Honest and unbiased reviews
Last but not least, all our services are absolutely free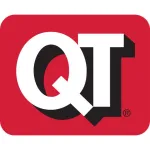 QuikTrip contacts