This review was chosen algorithmically as the most valued customer feedback.
The gas attendant told me they were closed. I will tell everyone at work not to go there anymore 100 plus employees. He was so rude i will never go there again. It happened at 205am we all stop there for smokes and gas every other day. My full review is posted on google. The cashier told me to call the owner and tell her! This guy does not deserve a job...
Read full review
Esso
-
Lack of product promotion knowledge
Stations: 1. Upper East Coast Road

2. Tampines Ave 9

Problem: charged list prices for wine promos

On 3 separate occasions, the cashiers at these 2 outlets overcharged me by clocking the normal prices of the wines I wanted to buy on promotion.

Am Attaching receipts for the last 2. (The 1st happened abt 1-2 mths ago at the Ave 9 outlet & I don't have the receipts. )

The latest happened 90 mins ago and worsened becos the cashiers

insisted that 1. there was no promotion & 2. that the wine and my petrol bill had to be billed separately when I sought a single bill.

I corrected them on the first by pointing out the promo price which was in front of the till within arms length. The male cashier offered no apology or acknowledgment but seemed upset that the mistake was pointed out to him. The female cashier who made the correction then insisted that the promo was only valid thru a separate receipt. I knew she was wrong becos I'd just bought the same wine on promo at an Esso Cheers outlet at Bedok North (see relevant receipt) 2 days ago & the cashier there not only knew the wine was on promo but logged my purchases in single receipt (petrol + promotion). I also rec'd a single receipt from the Tampines Ave 9 outlet that made a similar overcharge.

Instead of correcting her "no-single-receipt" mistake, she seemed happy enough when I replied to forget the wine purchase.
Desired outcome: 1. Pse train Cheers staff adequately. 2. A couple of bottles of the wine on promo on gratis3. Reply.
This review was chosen algorithmically as the most valued customer feedback.
I do not have a question I'd actually like to file a complaint on the cashier that works the late shift that occurs around the time specified. I live a few minutes away from this location so I find myself going to the convenience store at least 2-3 times daily. Within the last couple months I've found myself needing supplies from there at later hours into...
Read full review
Esso
-
Price gauging fraud!
March 18-2022

Price gauging of Diesel fuel!

I would like to report this illegal predatory price gauging!

I was at an Esso the other day just north of Port Hope.

Location; Village Variety Store RR#1 4572, County 2 rd, Port Hope, On L1A-3V5

The gas price seemed reasonable, so I thought the diesel would also be close.

It wasn't until I looked at the pump and saw that it was 2.329 by this time I had already pumped.

45.8 liters cost me $106.68

I stopped the pump immediately and when I went to pay that lady, I complained about the price. She said, they give a cash rebate? I said I don't want a cash rebate I just want the best price. She said some people like it.

She gave me $10 and told me to go away!

I over spent $24.28. Or 29% For the same fuel just down the street!

I than stopped just a few km away at another gas station Shell Canada 156 Toronto Rd, Port Hope and got diesel for $1.799.

37.2 liters cost me $66.94

This is price gauging; the price wasn't listed on a sign, only at the pump.

How is this legal? The receipt does not show the $10.00 she gave me back.

As an Esso franchise this should be stopped! This is fraud!

I would like to be compensated for this fraud.

Thanks

Jason Bredin

2647 Misener Cres

Mississauga, Ontario

L5k1M9

[email protected]
Desired outcome: Compensate me $30
This review was chosen algorithmically as the most valued customer feedback.
Hi, My name is Ume Laila. I purchased 10 Price Privilege cards, thinking they are gas gift cards from Walmart. I bought them to help my children; but when I showed them to my husband he said that, our children would still have to pay for a gas because it is a fuel discount card, not a gas card. I am stuck with $400.00 worth of Esso Price Privilege...
Read full review
Esso
-
Racially profile esso torbram and countryside brampton ontario canada 🇨🇦
This wasn't the first time this happened to me trying to buy gas in the morning before I start work usually around 5:40am -6:00am.

I was trying to fill up my v6 on march 02/22 at the esso on torbrom and countryside and the gas cut out at $27 .I just went in and paid got a car wash and left. This is the reason why I don't like to buy gas when the sun isn't up because this is how you are treated being black. They think because I'm black I'm either going to rob them at gun point or fill up my tank and drive off without paying
Desired outcome: PC points / car wash card / gift card for gas ect
Esso
-
Cashier forgets to ask for car wash and refuses to provide a free car wash
I visited to the above Esso Circle K on Feb 9 2022 aroud 22.45 pm. The cashier (Umar) did not ask me for car wash and argued I do not hear it. He can show me the audio record if I come back the next day and bra bra... by refusing to offer me a free cash wash as it advertised at the cashier counter.

Anyway, I am disppointed by his dishonesty and making up the excuses in order not to issue the free car wash.

Esso Circle K should have abandoned this scam if its employees are no able to honour what the management team promises to millions of Esso Circlr K customers.
Esso
-
Rude attentant
Stopped at Tavistock Esso on 3 different occasions, every time the windshield washer station had no wash and each time I would tell the attendant.

When in the gas station on Feb 3/2002 at approx. 6:30pm and the only 1 washer squeegee that they have is broken. Went into the store to ask them how can I clean my windshield with the stick handle, the attendant (Herman)didn't seem to care...more interested to be on his cell phone.

Told me he didn't care if i complained.

This store is terrible..

Will go to the Shell Gas station down the road

Marie
Desired outcome: Washer fluid and squeegees...would be nice at the pumps AT ALL TIMES
Esso
-
Service
I purchased 5 cards thinking they where gas cards as I'm not a good reader.Wjen my daughter got hers she let me know it's a privilege card.Im stuck with 60.00 worth and the receipts.I counted them they said to contact the store.The store said it's up to Esso to refund.zId like a has card or refund please.Im a user of Esso but these cards are no use to me.
This review was chosen algorithmically as the most valued customer feedback.
To whom it may concern, After pumping my gas in my SUV I went into the station and paid for my gas and purchased a car wash. After entering the car wash station and placing my SUV in park, the soap was sprayed on it. It was then squirted with what I believe is water the windshield started to crack right across the windshield On Friday January 14, 2022 at...
Read full review
Esso
-
Miscalculation
Hi, my name is Dana
I have to tell you this story.
Today, I went to 3075-Danforth Esso gas station, I like to buy lotto and I have winning $10 from bingo. there was old guy Oman, this guy put on the table $10dollar. and $I 1dollar top of $10 dollar, I asked max $11 and 2 $10 dollar bingo. so I gave to him $20 and he dragging $11 and $20 put inside casher box. I asked $10 back he said that it! so I said "NO you took back $11dollar and he want to see camera I went camera room, they didn't finished look and he said " Crazy this woman" and shouting, insulting me. even manager Reddy came to camera room and little bit see camera and kept said to me, he gave to me
$10dollar! also said to me Crazy! I could not believe this guys!
I like to fully investigation and my $10dollar back!
Usually, I m not going Esso but lots of snow today, I did not have choice to go other place...
See what happen to me today? this guys full of brown meat ball head...
There are was 7peoples look at me and thank to them for cool down...

3075 Danforth Ave ESSO! NEVER EVER GO THERE IN MY LIFE!
Esso
-
Petrol station allowing men to use ladies toilet and not having any consideration when advised
Esso Cobham Services A2 London bound had a man in the ladies toilet urinating with the door left open when I used the facilities on 13th January 2022 around 17:35. The main door to the ladies toilet was left open and this happens regularly in this station (Possibly due to the station being a 24hr Station) but the toilet clearly has a universal WC sign of a lady on the front of the door. I then went to advise the staff member a man was in the ladies toilet who dismissed my comment by saying 'what can we do' . Not very good customer service in the slightest and please can you advise why the ladies main toilet door is always open?
Desired outcome: Response and action at the petrol station
This review was chosen algorithmically as the most valued customer feedback.
On the evening of January 6/2022 at 8:15 pm to 8:40 pm I was parked at an adjacent business to the Esso Gas Station located on Dundas and Veteran's Memorial Road where I observed an Esso employee emptying garbage containers and replacing the bags with empty bags. This in itself is not the issue. The problem occurred when the employee took the recycling...
Read full review
This review was chosen algorithmically as the most valued customer feedback.
I bought 4 gift cards @ Walmart in Waterloo on December 4, 2021. Two other cards were redeemed without incident but the two Esso cards were deemed empty at my local Mobil station in Mt Forest. Now between my wife and I (my wife is who I gave the cards to as a Christmas present) we spend over a 100$ per week on gas at this station & it was very embarrassing...
Read full review
Esso
-
Esso Extra
Good day today December 10th I have tried to speak with a representative 5 times regarding the fact that I cannot register my Esso Extra card to redeem the 30, 657 points as there is no number on the card. It is simply a white card with Esso in red and Extra in blue with a grey ring around the Extra. On the back there is a simple number on the top right hand corner which is 4007539 but this does absolutely nothing. I keep being told to go to the service station for the number, they told me they cannot unblock the number to call customer service. Customer Service keeps putting me back in the queue NO ONE has helped me.
Desired outcome: I would like to have the card number to be able to register it
Esso
-
Car wash scratched my car
Hello,

I went through esso safe touch car wash and when I came out my hood was scratched all d way down to d steel. There were also a few other light scratches around the car. I took pictures, complained to the manager who forwarded me to head office. Head office took my Information and said they will get back to me in 2 weeks. I have been calling and calling, no one is answering, Noone got back to me it's been a month. How do I get then to resolved thus cause damages are going to cost me over $1200! Please help!
Desired outcome: Payment for my damages to my car
Esso
-
Prepaid Car Wash slips
We bought Pre Paid Car Wash slips from the Esso on Fanshawe Park Dr in London on May 21st of 2021 I hadn't noticed there was a date on them. On November 23rd they were Expired by 2 days & I was told there was nothing they could do for me. We have 2 Cars & get most of our Gas & all our Car Washes at this Station. I won't deal with any Company that takes my money & gives me nothing for it... I thought it was against the Law in Ontario to do this...
Desired outcome: I should have been given new Car Wash slips...
Esso
-
Sales assistant
I visited the Carron garage this am. I made a genuine mistake of not having the correct bank card with me and was unable to pay for my £30 fuel. The sales assistant, Moham Arfam, was extremely rude and didn't know what protocol was or how to deal with me. I was extremely embarrassed and apologetic however she rolled her eyes countless times and made me wait while she dealt with other, by which time the other customers knew I hadn't paid for my fuel as she continued her conversation with me about the matter and she served others. I had informed her I would go get the money to bring back to the store however she was reluctant to allow me to leave. I offered my information however she said she couldn't let me leave until she had something of mine….eh driving licence. I explained I wasn't carrying anything with me. She then told me to leave my phone! I was not comfortable leaving my phone with her due to its expense and incase of any damages. She continued to be rude and roll her eyes while her friend who was behind the counted with her stood and laughed. I was mortified! Eventually after some time she allowed me to leave the store and I left her my details. She threateningly informed me I better be back by 2pm as this is when she finishes.
I understand I was in the wrong having no payment method and for which I truly am so sorry and mortified and will be back to pay it! I visit that garage at least once a week due to having 2 cars, I tried to explain I would give my address and would be back with the money however nothing appeared good enough for this employee.
I would advise training in customer care and a refresher in company policy and protocols might be an idea for moham arfam. I will be heading back soon to pay for my fuel and can honestly say I am anxious about doing so as it's embarrassing enough without her possibly making it worse like she did this morning already!
Desired outcome: Feedback as to why this has happened and why she had no idea how to manage the situation better.
This review was chosen algorithmically as the most valued customer feedback.
A CSR named Gurpreet (age 45-50 female) was working at the gas station at 9:56 pm on November 17, 2021 located on 6221 King George hwy, surrey, V3X 1G1, BC, Canada. I wanted to prepay the gas and while conducting the transaction, I asked the CSR, Gurpreet that if they are hiring at their location. I had asked the same question a month ago and she told me...
Read full review
Esso
-
redeeming
who ever has there cards and they have money or point on that card should be able to use it right there and then. if you cant they should not be using it then till you can redeem the money or cash on it. Also when i called in and try to talk to the lady on the other end of the phone. I was rudely interrupted 3 times and would not let me talk after i let her talk. I am temped to call the BBB.
We are here to help
16 years' experience in successful complaint resolution
Each complaint is handled individually by highly qualified experts
Honest and unbiased reviews
Last but not least, all our services are absolutely free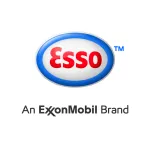 Esso contacts