This review was chosen algorithmically as the most valued customer feedback.
Please consider twice when choosing to do business with this company and this location (tampa) specifically. I will not document my experience in details as it was one of the worse customer experiences I have ever had in my 62 trips around the sun. If I could give negative stars I would. Situation : Selling my car to them via online quote I setup an...
Read full review of CarMax
This review was chosen algorithmically as the most valued customer feedback.
I bought a 2022 Honda CR-V Hybrid Touring from the Clearwater store in Florida. When I bought the car is said it had 2,092 miles on it and after I got it I seen in the paperwork it had 4065 miles on it. How your people would put another1973 miles on it I will never know. But it is wrong and you cheated me. During the signing of the contracts I received a...
Read full review of CarMax
This review was chosen algorithmically as the most valued customer feedback.
I am in shock at the horrible salesperson mistake or fraud committed by your salesperson located at southwest freeway carmax location 1/2018. My maxcare contract has your salesperson's customer on my maxcare contract only entry not on signature. For all I know he has been using my maxcare for maybe one of his vehicles. My maxcare service contract has only...
Read full review of CarMax
CarMax
-
Car Registration incorrectly done
Hello, I am extremely dis-satisfied by the service I am receiving from Carmax Burbank. I bought a car from them on Dec 13, 2022. It took them 4 months to register the car with DMV and get me my license plates. More so, they spelled my name wrong. I had to follow up several times over several weeks before they provided me with an update on getting it corrected and now they are asking me to resolve it with DMV myself. And, they are not sure if there may be a fee involved and I will be responsible for the fee. This is extremely poor customer service.
This review was chosen algorithmically as the most valued customer feedback.
I first purchased a range rover evoque and I thought everything went well until I realized the vehicle didn't have features I wanted so I was told I could swap into the same vehicle with my features. Mind you now they never told me as they look to find the vehicle that fits my needs that they were also running my credit every single time. The vehicle wa...
Read full review of CarMax
CarMax
-
Customer Service
We had a vehicle transferred to the Carmax in Gilbert, AZ. because we wanted specific features on the vehicle. When we went in for the test drive the moonroof was not functioning properly and 3 out of the four tires were full of gouges. We spoke to both the store manager and service manager who stated the tires met specs. We did let them know after our purchase that we would be contacting the corporate office. It was not until then that we were offered to purchase tires at your cost. We had already had an appointment paid in full with Big O Tires so we declined. I am very disappointed in the customer service and the quality of tires we were given.
Desired outcome: Carmax reimbursement for tire purchase.
This review was chosen algorithmically as the most valued customer feedback.
Good Morning: I am writing to you this email for I am due to pick up a used vehicle at Carmax on Saturday 05/21/2022, although I am very excited about this purchase, at the same time, I am a bit disturbed by the finance charges and the notoriously high APR of 26.66% Your company offered me the chance to finance and pay for my vehicle thru you (American...
Read full review of CarMax
CarMax
-
Car Max Warranty
I purchased an extended warranty for my Ford F-150 from Car Max in 2019. I took my car and n for warranty covered service regarding a major oil pan leak this week. I have gotten nothing but the run around from MaxCare. It is a $600 job and they tell me it must be inspected by them before the warranty work can be covered. The inspector from MaxCar has not shown up for two days while my car has set unserviced. I dropped it off on Monday and after repeated calls to Car Max and MaxCar they tell me it might be inspected on Friday. The warranty is worthless! Do not purchase the Car Max extended warranty, buy it from other sources. It will take weeks to get work covered even if it is minor.
Desired outcome: Get the work covered under my extended Car Max warranty fixed in a timely manor. It's been almost a week now and my car is not been serviced.
CarMax
-
Sales Manager
On May 6th I took delivery of an F150 King Ranch Pickup at your Garland, TX location. After the test drive and we decided to purchase I noticed a screw in the Right rear tire. When I pointed this out to a sales manager name Neil, didn't catch his last name, he responded "so". When I ask if he was going to fix it he got belligerent and told us if we didn't like it we could go somewhere else.

I might add that we were pre-approved for financing and were putting down a $25,000 down payment. We would have walked out if not for the intervention of another sales manager, Kurt Swanson who was an absolute joy to work with. Furthermore the young sales associate RC, again no last name, was great!

Regards,

William Palmer
This review was chosen algorithmically as the most valued customer feedback.
I am to pick up my vehicle Sat 05/21/2022 but here is my complaint and problem, I contacted the sales department because the sales agent that did my application and credit report checking on Sat 05/07/2022 lied to me about the scamming way they have of doing their financing, now being that this is a used vehicle I specifically told her that I was very price...
Read full review of CarMax
CarMax
-
Max Car Waranty
Hi CarMax Representative Team,

I wanted to email about my horrible experience with CarMax, I bought a vehicle 2017 Mazda R6 Sport from the store this particular store:

6801 East Frontage Road

Merriam, KS 66204

I love my vehicle and bought the Max Care Warranty with it for an extra 5,000 dollars. I always recommend CarMax when anyone wants to buy a car. No gimmicks and you won't get ripped off is what I say. But I was wrong. This store did me wrong. My Car has had a Bluetooth issue after 1 year of driving. I was unable to bring it to a Car Max service shop because they were closed for Covid. Now that they are finally open, they refuse to believe my Bluetooth is an issue. It disconnects everyday. In a 15 minute drive multiple times my phone will disconnect. I understand that people have procedures, but I feel scammed and ripped off. My Transmission had a malfunction error and the Oil Pressure sensor was having an issue. The maintenance sign disappeared but the shop refused to work on it or change the part. I feel robbed of $5,000 by CarMax. I dropped my car off April 30th and it's been 6 days since, no work has been done on it and they informed me they will not work on it unless I pay for diagnosis which they think will not even find any issues. They want to charge me for diagnosis which I am okay with if my issue gets fixed but they don't want to fix my issue. It feels like they just want to take my money, I just don't understand why I paid $5,000 to be undermined and dismissed. I am extremely displeased with your service. In the future I will never recommend this company or buy a car from you. 
Desired outcome: To actually fix my car like the warranty states
CarMax
-
2015 Wrangler Rubicon VIN 1C4BJWFG7FL615830
I came with a check in hand to purchase this vehicle and the store didn't have a legit inspection on this vehicle before selling it for me. There were obvious repairs needed.

I'm very disappointed. I am paying insurance for a vehicle I don't even have in my possession because it needs repairing. Why didn't you know this before you sold this vehicle to me? I've been a customer in Carmax in the past but now after this situation, I would need to rethink about future business and maybe this transaction since there's no ETA on when my vehicle will be ready. This was unbelievable. I've always thought CarMax was a greater dealer.
Desired outcome: I would like the vehicle serviced ASAP and once complete delivered to my home afterwards. With them taking back the rental they gave me from Enterprise.
This review was chosen algorithmically as the most valued customer feedback.
My name is Carolyn Thornton of Jackson, Mississippi. I purchased a 2020 Kia Soul from you in June 2021. I ordered from one of your dealership in Louisiana and was shipped to the Jackson, Mississippi location. My car has been sent to Kia dealership for repairs almost twice a month since my purchased. My car has an oil leak from an oil pan that has been glued...
Read full review of CarMax
This review was chosen algorithmically as the most valued customer feedback.
On Feb. 8, 2022 I purchase a 2022 Nissan Versa from Carmax in Kenner, LA. After driving it for a few weeks I notice the oil light kept flicking on and off. i brought the car to Carmax on March 21 to have them look at it. They kept the car and send it to the Nissan dealers because I was informed that I can not drive it. Well a month later April 12 I wa...
Read full review of CarMax
CarMax
-
Purchased a vehicle with CarMax in Bakersfield, CA. I am on day 92 with no license or registration. Case##276414
I purchased the vehicle on January 13, 2022, and after 90 days per the contract signed with CarMax, it is out of compliance and I am currently driving without a California registration, title or plates. I am now late and will have to pay late fees to California DMV. I am getting the run around with no resolution.

From: Moi Magana

Sent: Tuesday, March 22, 2022 5:00 PM

To: Pamela Jacobsen

Cc: Cody M Schmidt ; 7281-BAK LBO

Subject: Registration VIN041683

Pamela,

Per our conversation this email is to serve as a follow up to your transaction. I have set a calendar reminder to do an inquiry on 4-6-22. I will follow up with you then. Your 90 days is on 4-14-22 so that gives me some time for any additional follow up with the processing center.

Thank you!

Customer: Pamela Jacobsen

VIN: WA1CFAFP0FA041683

Moi Magana

Business Office Manager

[protected] ext. 3008

Find me on Teams

7281 - Bakersfield
Desired outcome: Have my registration paid for and to received my registration, license plate and compensation for mental anguish and stress.
CarMax
-
Complaint- Fraudulent Activity of Renton, WA CarMax Dealership
On February 12th, 2021, I purchased a motor vehicle (Lexus RX350, AWD 2017, BXY3637 VIN # 2T2BZMCA4HC064856) from your CarMax dealership at 3751 E Valley Rd, Renton, WA-98057. At the time of purchase I was shown the Auto check report that does not show any accidents on the vehicle. Unfortunately, I was misled and given the wrong vehicle history/report, hiding 2 minor and 1 moderate accident (total 3) which is a major safety concern. I found this shocking on receiving the Carfax report and Kelly Blue Book report from another dealership today. My family and I feel violated by this fraudulent activity.

I bought this car for my infant (9-month-old) and family's safety which concerns me and can't be compromised. I have tried to reach out to the car dealer manager (Pete) only to be immensely disappointed with the poor customer service.
Desired outcome: To resolve the problem, I would appreciate it if the car dealership would accept the return and compensate us with the full price that I paid along with the taxes, $33,998(car price) + $3675.04(taxes)= $37,673.04.
This review was chosen algorithmically as the most valued customer feedback.
I purchased my 2011 Hyundai Equus in Oct. 2021 at the hwy. 64 Bartlett location. I drove the car home and into my garage I drove to the store the following day for gas and I noticed the speaker in the front passenger door was rattling I reported it as well as wind noise coming from around the windshield. I also had reported some spot with rust on the...
Read full review of CarMax
CarMax
-
Car purchase
On 3/15 I found an SUV online that was perfect for what I was looking for. I live in Las Vegas and car was located in Tennessee. Good news is for $1,599 I could have it shipped to my local car max. So I proceeded to reserve it. I immediately got a notification saying YOU CALLED DIBS. We're processing your shipping request and contact you soon. I received a text saying I would receive a call shortly to follow up on my transfer reservation. I received a call about 5 minutes later from Cody. We spoke about the process and I proceeded to complete the purchase. I even purchased the 5 year 100k warranty with a $300 deductible since it seemed like a good deal at about $1,300. So I asked how long would it take to ship he said 2 to 3 weeks. So I proceeded to finalize everything. I told him I was preapproved with my credit union he said we don't have to deal with that until the car actually arrives. We finalize the transaction and I ask him for his phone number so I can call him directly to get updates on the ETA on the vehicle. He didn't have a direct number but sent me an email so I can email him. So 2 days pass and I email him on 3/17 and ask for an update on the shipping. I received no reply. I didn't think much of it since that was ST. Patricks day and maybe he was off for the day or rest of the week. Friday then Monday came nothing. So I call in today 3/22 to find out the status and was told that the car is not available and is being held for someone else. WHAT? How is this even possible I spoke to Cody I have the screen shot of the reservation. The rep proceeded to tell me there's nothing he can do and if the current reservation falls through they will call me. I CALLED BACK TWO HOURS LATER and spoke to a nice lady around Noon today about my predicament and was told she would get someone to call me about it. It was Noon my time and you close at 6pm my time. In that 6 hours not a returned call on my issue. Maybe tomorrow? Your employee literally F***ed up and did not reserve/transfer the car like I asked. My follow up email on 3/17 I have no doubt Cody received it and realized he messed up and did not reserve the car like he was suppose to. Maybe he's new? After I called carmax and was told I had no reservation and that's that the rep wouldn't transfer me to a manager or supervisor Instead he said he would escalate my case to someone and they would call me to be honest I just felt like I was being pawned off and they wanted to get off the phone with me. I waited 2 hours and my gut said nothing was going to happen and you will wait for a call that will never come. So a few hours later I called the corporate number where my issue and account was written down and I was told my issue was going to be sent to the correct department and they would call me. I said thank you but can you cancel the other request I have? I spoke to someone a few hours ago and I didn't want my same issue sent to two different people. She said oh there is no other case on your file. So the old I'll have my manager call you line was complete B.S. I'm speechless at this point. The little you care is very telling and I'm disgusted in the treatment I have received. You sell lots of cars and I'm only one so the company and world will go on with or without me. I just think you should know how low the quality of your staff and process is to your consumers.
Desired outcome: Someone to call me to act like they actually give a S**t and admit they messed up royally.
CarMax
-
2014 Mazda
I purchased the mazda 5/21 and had numerous problems. I took it in telling them it knocks at high speed on freeway. I have told them numerous times i am having to fill it full of antifreeze. In august 2021 they obviously knew they were putting a band aid on it and changed the thermostat and filled it full of antifreeze. I still keep telling them i was having to add it all the time and there was no leak. Feb 2022 i have a 20K car sitting in my parking space with a blown head gasket. My first car and last from them. They wont even return my calls. I am devastated and have no idea what to do.
Desired outcome: I want it repaired or bought back.
CarMax
-
Car Delivery Carmax Transaction Support Team
Good Morning, My name is Leroy Titus, 03/10/2022 I had my Car (2020 VW Jetta SE) Appraisal at 4:30 pm, I was

so hoping I could "Grab" that 2020 Hyundai Sonata Se, Love that car but they wanted $4,000 down at the 2550 Roosevelt Rd Clearwater went home just didn't want to give up.

So I made another phone call, spoke to Whitney Gallego, what an "Amazing Woman" She really has your Companys's interest in hand, I have NEVER seen an Employee with such dedication for their Co as this Woman that represents You! Having told problem to Miss Gallego within mins. We discovered the 2017 Fiat . So she wrote the contract up we were on the phone for around an hour and a half, Miss Gallego was very thorough and once she was finished, she told me that ALL I would need to do was "Pay" for the Car.

On Friday got a text from Christopher, from the Transaction Support Team, he receive my request for Home Delivery, he apologize and told me I couldn't get the Car until the Next day when I was told by Miss Gallego ALL I would have to do is pay! and the Car would be Deliver On Friday 03/11/2022. ALL uploads were taken care of and Miss Gallego made sure of that "Before" hanging up.

Upon Christopher's text Nothing had been done, which I knew was a Lie so after back and forth with Christopher I decided NOT to buy the Car Even Though everything was ready to go, Oh he also wanted the Title to the Car, and that had been submitted too. It was Christopher's actions that Stop the Deal after a dedicated young Lady did All she could to make the deal. I'm Over the Car Now! but Christopher should change places with Miss Gallego she understands the system better. I'm back to Loving the Sonata again so I'll try some other dealership'

Thank you for your help.

Leroy Titus

[protected]
Desired outcome: There's has to be Satisfaction...Check and Bal.,
We are here to help
16 years' experience in successful complaint resolution
Each complaint is handled individually by highly qualified experts
Honest and unbiased reviews
Last but not least, all our services are absolutely free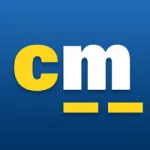 CarMax contacts