Audi
-
jack daniels motors,paramus new jersey
I gave jack daniels motors a deposit and ended up buying the car at cherry hill audi.I email jack daniels requesting a refund and was told that it was non-refundable.they never verbally or in writing said that to me.God knows how many customers are losing money this way by not telling customer that deposit are non -refundable,as a loyal audi customer I hope audi usa can resolve this matter and have them send my deposit.
Audi
-
Audi Q3
I bought a used certified 2020 Q3. It was my third Audi from Paul Miller Audi. In the first week I discovered a dent, scratches and a bent wheel alignment. It also seemed strangle damp inside the car. Second week I notices a loud squeaking from the shocks and a rattle from dashboard. By the 4th week after raining I found the roof leaked into the electrical panel. I have been back to fix roof so far 3 times. The third time they scratched the windshield and roof. I had to go back again to have all of that fixed. I'm still left with a loud rattle and squeaky shocks. I've already driven numerous Audi and know this sound is not normal. They have done nothing to correct it. I went as far a finding a road to recreate each sound and they refused to bring it 2 mins down the street. I HATE this car and experience. I paid a premium for a car and got terrible service. I also contacted corporate and each time the agent promised a follow up call the were a week late. I would have to call them back. Eventually told they could not help. This company isn't worth the money they charge.
Desired outcome: Car to be fixed properly and a refund. Definitely some accountability for selling a lemon.
Audi
-
Scan
I received an email stating that I am the lucky winner of an Audi Q7 and 900, 000. After carefully reviewing the complaints on this website. I have you to know that I'm very disappointed that someone would stoop so low to reach out to all of these people and ask for their important info, but do not deliver what was told they now "own". You never know what blessings people have prayed for( myself included). Apparently, many have complained, but Audi (itself) has not stood against it or tried to recover the scammers. We should all file a lawsuit against Audi and maybe, just maybe they will do something about it.
Desired outcome: Find the scanners or give me what was told by AUDI ( per email).
Audi
-
Design defect
Twice within the last six months the under floor covers came off during a rain storm.

The first time Audi charged me $600 even though the vehicle is still under warranty. About three weeks ago, mid January 2022 the same thing occurred again.

This time Audi wants me to pay $1, 700 for the same repair.

There clearly is a design flaw with those panels and I don't see why I should be held liable for this kind damage.

Is this normal business posture for a major automotive firm?
Desired outcome: Replace the floor panels free of charge.
Audi
-
I am a winner as well
To whom it may concern,

I received the same email just a few minutes ago and am including the pdf received. I strongly feel that this issue is getting out of hand due to the number of complaints being filed.

I am hoping that this can get resolved soon. No one wants to be a victim of false representation from a major company, like Audi, nor does anyone's company deserve to be falsely represented in such a way by people who have nothing better to do than create these ridiculous scams. Thank you for your time.
Audi
-
Automobile Q7 Winner
I received an ema stating I won an Audi Q7 and a lot of cash. I did respond to the email with my I formation. I'm concerned this is a scam. I was just so excited because I always have told my 11 year old daughter Audrey that I would get her an Audi. Ugh! Now I'm worried! I really was just too excited and I hope this is not a scam! Thank you for your time.
Desired outcome: Please get back with me about this!
Audi
-
Lease with Audi Valencia California
DO NOT TRUST THIS PLACE. I recently bought 2022 Etron paid $2k more over sticker. Fine i agreed. Agreed on the driveoff, monthly payment, money factor/ interest etc all in writing. At finance I added 3 yr maintenance plan for $999 & Wheel & tire for $1280.00 which changed the payment by little bit but the crooked finance lady changed the interest rate also by little bit which ended up costing me $864 more for the 36 month lease . They also charged for paint protection door guard film which should be on the vehicle but its not. I figured out the next day I call the sales person 5 times few text messages, 3 calls to the sales manager & 3 calls to the finance. No response no messages no emails.
This review was chosen algorithmically as the most valued customer feedback.
I purchased a top of the line Q5 in August 2018. Since I have had the car the MMI system has not worked properly. Sadly Audi has not been able to fix the problem. They have reset the system, updated the software etc… no luck. I cannot use my phone because the system resets over and over on just a 5 mile drive. I brought Video to the service department to...
Read full review of Audi
Audi
-
Lottery
I keep getting emails saying I have won a lottery of $900, 000 and a 2021 Audi q7 vehicle, then I am getting emails from TNT Courier requesting up to a thousand dollars for delivery. I have included pics with information of emails as well and would like Audi to contact me directly on this issue. Sincerely Melissa Hansen email address [email protected]
Desired outcome: Audi contact me directly on the issue
Audi
-
Front Brake pads
I took my A5 to Audi West Rand for 60 000km service and requested the to change my brake pads as they are making noise, service done but break pads not done and told they are still ok.Two days later -i called the dealer and complained that the brake pads are still making noise, then i was told to bring back the car and I did, they only sprayed the front discs and was told to drive for at least 1500 km then I can bring the car.I drove 3000km instead of 1500km as per advise and then booked the car in again on the 07/10/2021 for the same problem-again brake pads were not changed and I was told they have cleaned the brake pads and discs, measurements were done and brake pads are still fine-the problem is not resolved and the brake pads are still making noise, its like Im driving a taxi.Im very dissappointed with the service i have received.Can someone please assist me.My car Reg:NODUMIGP
Contact:0716825893
Desired outcome: change the brake pads
Audi
-
Aftersales
This is with much concern that I am writing to you about my car Audi A4 year 2018 registration number 6737 AG 18 for a problem that I am having with my headlamps. Even after twice intervention that issue remains unsolved.

I no more feel secure driving my car at night as this is causing danger to me and my family as the car is not road worthy. This is causing predudice to me and my work too.

I thought that Audi was a prestigious brand but now I can feel that it is not the case.

I hope that my complaint will be taken into serious consideration and will have a reply as soon as possible

Best Regards,
Haresh SUNGKUR
+23052596712/+23059178113
sungkur. [email protected]
This review was chosen algorithmically as the most valued customer feedback.
I was sent an email notifying me that I won q7&900.000usd Full contact address: Audi Automobile. NH-1A Kunjwani Bye Pass Road, Jammu and Kashmir 180012 Congratulations Audi Automobile Global 2021 Promotion Lucky Winner: Boago Utlwang Setima. The entire board of directors of Audi Automobiles INT'L promotion wish to congratulate you once again on this note...
Read full review of Audi
Audi
-
Air-conditioning System
To whom it may concern,
February 2020 I purchased a 2012 Audi R8 V10 with around 20, 110 miles, also all service records done by Audi here in the United States. Three weeks ago my air-conditioning went out and reading due to the issue, the service records show that the A/C system has already been renewed two times by previous owners. Come to find out that within an average of every 10, 000 miles, the A/C system has to be renewed! Actually by the local Audi dealership in El Paso, Texas, found out that the compressor has to be replaced for the THIRD time including the pressure sensor switch! I expect that Audi is coming towards some reasonable repair cost reimbursement! Come to find out that Audi never took care of this common issue with this generation R8.
Desired outcome: Financial support on the A/C repair cost from Audi
Audi
-
winning email notification
I truly hope I have not just been duked as I have already sent the email with my information. Will You please contact me at [email protected] I answered the questions the were asked and sent the answers to: [email protected]
I would greatly appreciate a response to let me know if I am truly a winner or if this is some kind of scam. Thank You for your time.

Thanks again,
Lena Jordan
Desired outcome: To actually be the winner of this contest
Audi
-
I haven't been pay
I received a e-mail with your Audi automobile and with this Q7:G7853SW9T that I've won $900, 000 and SUV, please confirm is it true and scam.
And the ask me to forward my details to this mail: [email protected]
People are using your company name to scam many people all over the world, you guys should do something about so that it wouldn't affect your company.

Thank you
Wisdom Bassey
Audi
-
Left Xenon lights damage
Dear Madam / Sir

Please note that I will like to report a matter pertaining to my car.

On 26 April 2021, I took my car to Audi Menlyn for service. At the time I took my car the everything was fine. I can vouch for that because I traveled during the night.

To my surprise on 27 April 2021, when I was traveling at night I noticed my left xenon light was not properly functional.

On 28 April 2021, I went back to Audi Menlyn to let them know of what I have picked regarding the lights. Attached is the picture of the warning sign.

At Audi Menlyn they informed me that I need to change the light or something is wrong with it.

I then went to VW which they checked the light and found out the problem is the monitor and it appears that the water was drawn in which caused the damage. I suspect that when my car was washed after the service has been rendered it was washed.

I will like Audi to investigate the matter and provide me with feedback on it as a matter of urgency.

Regards
Ambition Manabile
‪0618977039‬

Sent from my Huawei phone
Desired outcome: My monitor and light to be fixed by Audi, alternatively we meet each other half way
This review was chosen algorithmically as the most valued customer feedback.
I purchased new Bridgestone tires which were put on my car, and the next few days I went to Audi to get their "computerized" alignment services. I waited there for 5-6 hours after I had a 9AM appointment. Alignments only take within 1 hour. The mechanic did the alignment then took the car for a test drive and the alignment was way out of alignment. HOW...
Read full review of Audi
Audi
-
Contest Scam-Congratulations Audi Automobile Global 2021 Promotion Lucky Winner:
I have seen a number of complaints from other people regarding this Audi Automobile Global 2021 Promotion Winner email and I too have received it on 04/01/2021. Please confirm whether or not this is a scam because I am worried about my privacy.

Contact the affiliated security courier company via Email: [email protected]
Tel +91 974 120 6134
Provide below information to them;
Full Name:
Phone Number:
Residential Full Address:
You must provide this your winning reference number and secret pin code to the delivery company.
Reference Number: Audi. VQ7-21243/18
Secret Pin Code: Audi. AH8/01T4W5/35

To enable the Dispatch officer, verify your claim with the files which have been sent to them.
KINDLY CONTACT THE TNT COURIER DISPATCH COMPANY VIA EMAIL:

Contact the affiliated security courier company via E-mail: [email protected]
Dispatch Officer Name. Sam Deepak
Tel +91 974 120 6134

Can you please let me know ASAP.

-Kerry Hancock
Audi
-
Audi 2021 Q5 vin number wa1baafy3m2010499
I purchased a new audi less than 3 months ago. after one week there were indentations in the drivers seat - I am a small person 126 lbs. They do not go away like the ones do in the passenger seat.

I was told by my salesman this would be a warranty item. however upon taking it to service the service mgr said NO.

I had 2 lexus and one audi prior to this and have never had a problem like this before. i would never have purchased a vehicle that already looks old in 3 months.

The purchase was made thru Annapolis Maryland Criswald Audi in December My name is Susan Riley and email is [email protected]

I am not happy with this situation My audi i traded in was 8 years old and most people thought it was 2 years old - perfect condition. No problems even after 8 years with the seats.

I feel like the leather was not pulled tightly on this seat.
I have always been a bid advocate of audis and sent you many customers
Desired outcome: want either a new seat or the seat to be tighten up
Audi
-
Loss of mmi google maps display
Purchased an Audi Q7 Quattro premium package for $80, 000 US. One of the major selling points of the package was the MMI google maps cockpit display. Three months after purchasing the AT&T 18 month device plan for the package google maps stopped working. No notification was sent out, it just simply stopped working. I took the vehicle in to resolve the issue I was told that there was no fix at this time and suggested I buy a new $80, 000 vehicle to resolve the issue. Additional the rear breaks squealed very loud while in reverse driving off the lot on the first day and was told it would resolve itself after a few weeks. It did not. When taking it back in a year latter I was told that it was a known problem but Audi did not have a fix for it yet. When buying a higher end vehicle I would expect Audi to work through some of these issues ahead of time.
Desired outcome: Restore google maps and fix squealing breaks
We are here to help
16 years' experience in successful complaint resolution
Each complaint is handled individually by highly qualified experts
Honest and unbiased reviews
Last but not least, all our services are absolutely free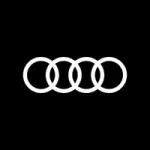 Audi contacts