Chevrolet
-
Truck repair service
I have a 2021 Chevrolet truck I bought early last year. Sine November of last year when it broke down it has been sitting at a Chevrolet dealership in Firelands Ohio. It is still waiting on a part for 7 months. below is the information from the dealer:

Firelands Chevrolet 419-910-2010 I spoke to Shasta

Repair order# 6050006

They have the module, they are waiting on the tank Part# 85138746

SPAC number 9-G08888469

I am making payments on this truck and have also been renting a truck for 7 months just to keep my business open. I NEED THIS PART AND MY TRUCK REPAIRTED. GM is destroying my business. I need my truck or a new one to replace it waiting 7 months to get a truck repaired is totally unacceptable.
Desired outcome: I need my truck repaired or a new truck
Chevrolet
-
AC repair service
May 17, 2022 at 8:30am I took my wife's 2017 Impala in to Sapaugh GM in Herculaneum, MO to have the evaporator core replaced on the AC. I was told I would be charged for 13.2 hours plus parts and the car would be finished the following day.

Each day after I called and was told us was not complete and would be another day. By that Saturday I called and asked for a rental due to my wife missing a full week of work at that point. The car was promised to be done that coming Monday. Monday came, I called, not finished. The manager said he'd make sure it was done on Tuesday. A full week later. But it was done on Tuesday. The car was returned to us in terrible condition, oil rags under the seat. Dust and dirt blowing out of the vents and all over the car and dirt smashed in the carpet. The worst part, my wife drove to the store that night and we had a storm move in. She went to turn her wipers on and now they didn't work. She was stranded until the rain let up and made it home hours later. I took the car back and it was detailed and the wipers fixed. But I messaged GM customer care to seek reimbursement for the terrible service we received and also to compensate for the whole weeks pay my wife lost due to this.

GM denied me any reimbursement based on the car not being under warranty which makes no sense because I wasn't making a warranty claim. I know the car isn't under warranty. I just feel I should be reimbursed for our lost time and income that GM's certified dealer cost us. It's unethical to render such awful customer service, even putting customers lives at risk, and deny any compensation on grounds of no warranty.
Desired outcome: My desire is to receive some financial reimbursement. And NOT points on my GM rewards. I paid $2,200 and we lost a week of my wife's pay. In total we lost if I'm being generous $3,500 that week. I'd accept $1,500 cash back.
This review was chosen algorithmically as the most valued customer feedback.
I hope all is well with you and yours. I am writing to inform you that my husband Darius Pettigrew Jr. Dropped his financed 2018 Chevrolet Colorado at Miller Buick GMC in Woodbridge on Monday May 16. 2022. His pick-up cut off while he was on the highway twice and after one week with the dealership Chevrolet does not know why. Today is May 23, 2022 and my...
Read full review of Chevrolet
Chevrolet
-
New Vehicle Warranty
I purchased a new Chevy 2500 HD High Country 6.6 Duramax in March 2022. After only 200 miles on the truck, a "Service Emissions System" message appeared on the drivers information center. The truck had 278 miles when I was able to get it to John Thornton Chevrolet in Lithia Springs, GA where I purchased it. The service department diagnosed the problem as a bad throttle body and the truck is now not drivable. I was told that there were no parts available anywhere in the country, and they did not have any idea when a part would be available. My truck has sat in the back lot of the dealership since mid April 2022, and I am now making payments on the vehicle. There are no parts, but GM is still building and selling these trucks one after another. I purchased this truck in good faith, believing that GM was a reputable company. I have called Chevrolet Customer Service, but they are no help. Wow, what a company. Unbelievable!
Desired outcome: Up until now, I wanted the truck repaired, but now I want GM to buy the vehicle back from me (every dime).
Chevrolet
-
Wasilla AK & returning issues and lack of service acknowledgment
Check engine light came on and blowing specific code referencing ignition coil/electrical.

Took to my local dealership in hopes of being treated honestly and fairly.

Paid almost $900 for ignition coil pack(electrical burnt smell+car won't start), and labor with invoices specifying a coolant hose spraying onto engine computer and hose was fixed; also mentions connectors such as ECM being sprayed on. Less than 24 hours later, check engine light is back on so again have to have it towed to dealership. New invoice states ECM connector not reconnected all the way, all is good now so they claimed. This was beginning of March 2022. Over three weeks ago now, then electrical burnt smell, immediate loss of engine power, and engine light plus multiple others flashing. Car immediately towed to dealership, notified them of cars arrival.

Two days later, I'm told of the issue which was ECM plus two other connectors melted and due to previously hose spraying issue and after pulling teeth I'm told $2000 for labor to replace three connectors+wiring harness and not covered under service warranty given a month ago. Told me it's because they fixed the hose issue and vehicle hadn't blown codes after (not true as stated above) and that these issues weren't a problem when they did hose repair… again, not true because my invoice clearly states information pertaining to these specific connectors, and have emails and voicemails from services advisor stating "unfortunately I had hoped we had got to the spraying of coolant in time, however now it appears we did not. These repairs will fix the issue once a for all now though." They clearly acknowledged this to be a previous problem and just they had just hoped this wouldn't happen due to previous issue and damage….

The second trip after that was less than 24 hours after the $900 repairs again specified the ECM connector. I've sent multiple emails regarding this matter to not only the service department manager, but also to the Location's Director and I've waited a full week w/o even an acknowledgment of my email.

I've taken amazing care of my vehicle and this 2012 Chevy has not had this type of issue let alone recurring issues since I've had it (bought 11/2020) and within a matter of just a couple of months and only dealership mechanics hands have touch it…. I'm a single mother who's looking for honesty and honoring of what I've paid for in terms of efficient repairs to the extent needed to be able to say $900 "total repairs," and NOT a selected amount of repairs based on service advisor's private opinion, private opinion until his hopes didn't ring true, that is!
Desired outcome: These repairs to be covered under warranty paid for with repairs a month ago, same issues and relevant in every sense of the word. I'm not asking for something that is unrealistic.
Chevrolet
-
sonic lt 2014 defective paint
To whom ever receives this hope you and your family are doing well Im the owner of a Sonic 2014 (blue) I've own this car now 5yr and just reached 100 mile so with that being said i work from home i don't travel much. My car is park in the garage or the car port. The paint on the car as you will see very much faded which never in my years(as a owner,/leased)cars have i seen this happen and according to others no-one has seen this happen. The prices they want to charge is a lot, but in this case i feel i shouldn't be the one to make this repair, because its the defective paint that was used on the car when car was being made my Chevy as well as my handle on the drivers side peels also. I love my car and its paid in full but its a eye sore. Please Chevy repaint my car, so i can really be please to see my car at its best look. The i will be sent shows the dull look from the hood to the top of the trunk at the trunk you can see there's still a shine below the trunk area minus the pollen.
Desired outcome: To have the car repaint with the proper paint not defective paint that was already used.
Chevrolet
-
Dealer ordered the wrong pickup.
In the first week or two on January we filled out a build sheet for a Siverado 3500HD. Ordered it and the pickup came in the 02/24/22, right color and and all. BUT after taking it home the wife and I noticed on the proof insurance that it was a 2500HD. Was told I could pay $1000.00 and have heavier springs put in or return it and order a new one. Camping season is here and the wait for another would not work. I offered to buy the airbags and compressor in the dealer would install. NO is what I was told. I really thought that they could have helped a little on this. The Dealership in Norfolk Chevrolet Buick, GMC of Norfolk Nebraska.

This is the first GM pickup I have owned in forty plus years. I have been Ford all the time. I don't know if there is anything that can be done about this little problem. Thank you for your time.

Sincerely

Mike Nahrstedt

82960 551 Avenue

Madison, Ne 68748

Phone: 402-649-0026

email: [email protected]
This review was chosen algorithmically as the most valued customer feedback.
I purchased a 2017 Chevy Colorado in March of 2017. I just got my vehicle back from the most recent problem. I have owned 4 Chevy's in the past with no issues. This truck has stranded me 5 times, I've had to hitch hike and haven't been safe. I have been blamed by Chevy for not driving enough. Numerous dealerships have had it, and each time the problems kept...
Read full review of Chevrolet
Chevrolet
-
Oil Change Price
My wife and I ordered a 2015 Corvette Stingray from Win Kelley Chevrolet. We have been having the dealer do an annual oil change every spring. Historically we have been paying $150 for the service. Koons Chevrolet purchased the dealership several years ago and charge us about $150 in 2021. I took our car in on Monday April 4, 2022 for an oil change. The dealer has never displayed their pricing information and did not give me an estimate when I dropped off our car. I received a text message telling me the car was ready and I was shocked to see the bill was $269.80! I consider the charge excessive and Koons business practice unethical.
Desired outcome: Please issue us a check for at least $100
Chevrolet
-
2021 Equinox
Purchased new 2021 Equinox in July 2021 and within 2 weeks the dash cluster went out, took to shop waited 3 hours for replacement. Now with less than 8k miles the front end feels like it is coming apart. The ordered a drive axel and I drove 30 min to dealership waited several hours to find out they ordered wrong part. Now they ordered both front drive axels. I've not heard back so who knows how long I have to drive thos junk.
Desired outcome: I know I'll loose money but want to trade for new Blazer.
Chevrolet
-
2016 silverado/with a 6 speed transmission
End of January of this year my 2016 Silverado, which has the 6 speed transmission, started to shudder badly at 124,00 miles. I contacted my garage and after a test drive they concluded that the torque converter was bad and needed to be replaced. February 7th the torque converter was replaced and while doing so, a lot of metal was found when the transmission was flushed. After the torque converter was replaced, my truck would drop into neutral when I would come to a stop. Went back to the garage and they concluded that the TCM is possibly bad. After replacing the TCM, the garage test drove my truck and it was determined that there was a bigger problem and that my transmission needed to be replaced. I know that GM is aware of these transmissions failing earlier than they should but yet the customer is responsible for the replacement. I have always been a GM customer and have been happy with everything up to this point. .
Desired outcome: I am asking for a refund of all money that was spent in the replacement of this product that is known by you to have a history of failure.
This review was chosen algorithmically as the most valued customer feedback.
I have a Chevy Malibu 2013 Eco. Ive had it since 2015. The rocker panel below the driver side door has rusted. It started as paint bubbles and has now spread toward the back passenger side. The paint has broken off and now there is a huge rust area visible along with the paint bubbles. Ive also seen this problem on a few more Malibus same as my car. I have...
Read full review of Chevrolet
Chevrolet
-
Airbags on my 2005 chevrolet cobalt didn't deploy
Going home from work on 2/15/2022 the accident happened about 415-430 am early morning. I hit a deer it spun me around, as I tried to correct my vehicle it was too late. I hit the side of the drop off of the highway and I rolled and landed in a ditch. My car wouldn't open till finally I hit the unlock button. And could barely open door, climb out. Had to climb up to get myself help, I had already felt bad pain in my back and my left arm. Finally got up out of there, realized it was still dark and couldn't see. Had to climb back down to get my glasses, finally found them. Climb back again, barely couldn't leave my arms cause if the pain to wave for help. They called the EMT, took me to the hospital. They ran ct scan found I had a vertebra fractured compression by l1 and my arm bad contusion. They said I was very lucky man and they were surprised that my airbags to go off on the unpacked.
Desired outcome: Want to know my airbags didn't deploy
Chevrolet
-
2022 Chevy Trail Boss
Purchased a 2022 chevy trail boss Lt two weeks ago. Three days after purchase a "Service Power Steering No Assist Soon" came up each time when starting the vehicle. Took it back to the dealer where I purchased, almost two hours away, was informed the entire steering column would need replaced. The part came in, was installed and did not work when installed. This is absolutely ridiculous and uncalled for. I paid over $55,000 dollars for this vehicle and it is already failing. I should have stayed with what worked a Toyota. Very unsatisfied and disappointed in chevy. Buy America, see what you get, totally screwed, regardless if it's covered under warranty or not, I am very disappointed! The dealership where I purchased the truck (Charlie Obaugh Chevy) is doing what they can, but you, CHEVROLET, are ultimately responsible. Now I'm driving some little piece of crap rental while my $55,000.00 new truck sits two hours away! What are you going to do Chevrolet to make this right, and turn me into a happy customer? I'm guessing nothing, since I've already purchased the truck. If you care to contact me my number is 304-646-1206 (c) 304-646-1206 (h), name David A. Broce, 188 Lemon Lane, Lewisburg, WV. 24901.
Desired outcome: MAKE IT RIGHT CHEVROLET! FIx my new truck or replace it!
Chevrolet
-
Winn Chevrolet Service Department
I took my 2017 Chevy Camaro SS in to get serviced at Winn Chevrolet. My Service Advisor name is David. I have 29,000 miles on my vehicle and I purchased and extra extended warranty. My check engine light was on previously before I brought it in. They kept my car for 3 days and said they couldn't find anything wrong with it. When I picked up my car, I tried to let my convertible top down, the dashboard warning indicator code stated that my canvas in the back wasn't connected. I brought it back to Winn Chevrolet and after it was examined by the technician. I was informed the brackets that hold it together was broken. I then asked the service advisor were are the broken pieces in my trunk, He couldn't find them. The service advisor refuse to take responsibility for the broken brackets and went and got the manager that sits beside him. The manager stated that they would cover the labor, but I would have to by the parts. I told him that my check engine light was still on and that I would be leaving the car so they could find the problem once again. I check back the next day and I was informed that I might have a vacuum leak and they would have to clean my fuel injectors to find the problem and that service wouldn't be covered by the factory warranty or my extended warranty. I was also told that the problem may be a bad lifter. I informed them that I would pick up my car tomorrow that they have had a total of 5 days and have done nothing to correct the defencies.
Desired outcome: To make the necessary repairs to my car. Fix my convertible top that was damaged while under their care.
Chevrolet
-
Purchase of a 2018 chevy colorado
I purchased a 2018 Chevy Colorado from Reliable Chevrolet in Albuquerque in late December. They made all these promises that they take care of the customers. I got a 12 month 12,000 mile bumper to bumper warranty. I took it in for a noise in the heater and for the tires bouncing and a molding that is torn. They keep the truck for 2 days and then told me that the bouncing is normal. I have had 5 trucks before and know when the tires are out of balance. Then they tell me that the noise in the heater is normal. Which is bull because I went to drive a new one at another dealer and it doesn't make any noise. Reliable Chevrolet in Albuquerque makes all these promises and lies.
This review was chosen algorithmically as the most valued customer feedback.
Recently, I had a very disappointing experience at one of your Chevy dealers. My wife drives a 2006 Chevy Trailblazer SS. She loves this car. We have maintained it and it looks great and still drives like it's new. We maintain this car to showroom standards. To us, it is a great advertisement for Chevrolet that a car lasts this long and still looks and...
Read full review of Chevrolet
Chevrolet
-
Henderson Chevrolet Service Departent Henderson, NV
I took my Malibu in due to a vibration when driving over 55mph an a clunking noise. Service adviser stated he and the mechanic test drove my car on two occasions and found no issue. Took my car to another Chevy dealer, they found that the transmission mount and both control arms needed replacing. This is the second time Henderson Chevrolet found no issues and issues were found at another dealer. Service adviser swore the car was driven to test but also stated his mechanics worked on commission. I take it the service adviser and mechanic don't care to do work that is covered under warranty.
Desired outcome: Work that was previously done(throttle body cleaned two times and the turbo issue)to be looked and covered if another issue arises in the future. my warranty is about to expire and I believe they put bandaids on the real problems.
Henderson Chevrolet Henderson, NV service department informed me there was nothing wrong with my vehicle. They stated they test drove it and never felt any vibration over 55mph and didn't hear a clunking sound. I immediately took it to another Chevy dealer and both my control arms and transmission mount needed replacing. I phone Henderson Chevy and the adviser swore that they test drove it and only comment was that the mechanic worked on commission. Horrible, unreliable, unsafe service.
Chevrolet
-
Interior falling apart
2013 Chevrolet Silverado 2500 HD, dash cracked 3 months after the extended warranty ran out. I contacted Chevrolet and they did offer to pay half for the repair but was still going to cost me $800. Little did I know the dash was going to crack in 3 more places. Very cheaply made. Further since, I have had to replace replace 2 exterior door handles and every single automatic lock on the vehicle and both front automatic window motors. The radio LED display is out and I cannot tell what channel I'm on and today I noticed rust forming around the third brake light on the roof. This truck only has 61, 000 miles on it as it is not my daily driver. A new truck now costs as much as a house so that is not an option so I guess I'm stuck with it. I've bought Chevrolet vehicles my entire life and currently have 4 sitting in my driveway. I had hoped they would instill more quality in their vehicles considering the prices of new vehicles but I was wrong. What a shame.
Chevrolet
-
Tonneau Hardcover
Just purchased a 2021 Trailboss LT from MacIntyre Chevrolet in Lock Haven, Pa the end of July. I had the dealership order and install the Tonneau Hardcover for me. From day one of picking my truck up, I was having issues with the cover folding back easily into the hard box. While on vacation, a week after purchasing my truck, the cover came off of the track and was extremely difficult for me to get back on. The rubber stripping around the cover is torn and the track on the one side is bent. The dealership has been a nightmare to deal with and will not replace it for me. I've been trying to get this issue resolved for over a month. The dealership is only willing to fix it, not replace it. I had a second dealership look it over that is closer to my home, Frederick Chevrolet, in Lebanon, Pa and their tech told me that the cover wasn't initially installed properly and that's why I was having issues opening and closing it.
Desired outcome: I want a new Tonneau Cover. It is still under warranty and the dealership should replace it. The metal track is bent and can't just be fixed.
We are here to help
16 years' experience in successful complaint resolution
Each complaint is handled individually by highly qualified experts
Honest and unbiased reviews
Last but not least, all our services are absolutely free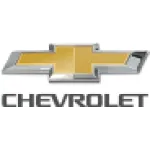 Chevrolet contacts