Capital One complaints
777
Capital One
-
Customer Service
August 19 2021, I was accessed a late fee and interest on my Card ending in 3323. I called Customer Service and talked to Gail about having these fees waived, I have 3 credit cards with Capital One, Always a good pay on all of my accounts. She denied my request even after my explanation of why, stating it was my responsibility to get payment in on time. Condescending tone as if not to take into account my record and reason I was not able to make payment, keeping in mind I made payment the very first thing the day after due date.
My reason for missing due date: I am a Boat Captain in Naples Florida, there was a Storm 'Fred' coming through Naples Florida, as part of my job is to secure boat assets of owners to shield their possessions from storm damage, this takes time and days to complete, my time and mind is on getting all of these task (several Boats) completed and secured before the storm hits. I would hope and think Capital One could acknowledge the severity of this and take into consideration into Waiving late fee and interest to a good paying client.
I can be reached at [protected]. I hope this to be resolved satisfactory

Stuart Brenton
Desired outcome: Waive Late Fee and Interest
Capital One
-
Credit card
I made my credit card payment 5 days before the due date. I received a late payment notice. I go on line and pay off the entire balance and then call the customer service number. They removed the late fee, but tell me that they cannot do anything about the now mistake on my credit report/score. It dropped 35 points! I've never been late with a payment in my entire life!
Desired outcome: Want my credit score back where it was!
Capital One
-
Payment processing center
I mailed in a payment to capital one for my capital one credit card and Walmart card on July 29th.As of aug 18, the checks has not been received . I've called and spoke with several people was told that notes was being entered into the system for the seven calls that was made.Actually nothing was entered into the system. I've faxed the check stubs on the thirteenth of August.I called today to speak to someone about me putting a stop payment on the checks . My credit union said that if they came in and you tried to deposit it there could be a fee. So I called and was transferred three times and no one spoke English. Very dissatisfied Customer.
Desired outcome: Someone who can answer my questions
This review was chosen algorithmically as the most valued customer feedback.
I had an account in good standing with Capital One and when I received a PPP loan and the account was frozen. I have been working on this clearance for a couple of months now. The bank froze the account at the same time as the CBS news aired your process. The representative that was working on my case, hardly returned calls then found the loan incorrectly...
Read full review of Capital One
Capital One
-
Capital One Travel Department - Travel miles Refund not issued in 18 months
I booked an international trip with my daughter in November of 2019.
Due to Covid, our destination was changed three times.
Our third destination to Fiji was booked with Capital One Travel in February, 2020.
I used 175, 999 rewards points to purchase two round trip airline tickets on Fiji Airways.
These reward points are still not refunded to my Capital One Credit card.
I would request that Capital One Travel return these 175, 999 reward points to my account.

On March 20, 2020, the trip to Fiji Islands was cancelled.
on April 29, 2020 I called Capital One travel and was assured not to worry about it, all reward points would be returned to my account within three billing cycles. It has now been 16 billing cycles (16 months) since the trip was cancelled.
By May 18, 2020, i had received all other refunds from airlines, hotels, and trip excursions. But not capital one rewards points.
I called Capital One Travel every month in 2020 and have made over a dozen calls these past 16 months. Each of these calls requires that i stay on the line to speak to a supervisor and the waiting on the calls takes over an hour. I am currently on a call and the timer is currently at 2 hours 13 minutes and still waiting to talk to a supervisor.
According to the Capital One Travel person i am speaking with, they cannot call me back after they get in touch with the supervisor.
According to the capital One Travel person, there is no way for me to email or phone a supervisor directly to discuss a customer service problem.
The only way to get a customer service problem resolved is to hold on the phone for 1, 2+ hours. Therefore, the is no documentation available, just the recorded phone calls, for which i do have dates.

Firstly, this customer service system is poor business practice, especially for a company the size and scope of Capital One.
Desired outcome: return 175,999 reward points to my Capital One Credit Card
Capital One
-
Capital One Interest Charge and Being too cheap
I have asked the representative to close my credit card, they didn't close it properly and I had a balance on my credit card.
I got charged and interests were collecting on my balance until after three years when I have found out about my account not being closed by their mistake. I have called them to help me in this situation.
they closed my credit card this time and just said you can pay your balance whenever .
The manager Mr. George didn't mentioned anything about my rewards those are needed to be redeemed before the account being closed.
this was the way they had treated me as their long time customer.
They better go to hell.
Capital One
-
Working conditions
I am very appalled of the situation at Fresh Meadows Queens Branch. I went there 2 weeks ago and there was no air conditioners working. I said I was not coming back until today. How dare this company have their staff working under those conditions. Hot, stuffy and no air circulating. At a time when we need to be germ free your company is treating those poor workers as slave. Working in deplorable conditions. I have to thing about continuing my business with Capital one. You do not disregard the health of a human being. I am so upset and I feel bad for those who do not know their rights. How dare you allow your workers to continue working in such uncomfortable conditions! What kind of leaders do you have that not even water is offer to these poor souls! I am disgusted! I will contacting the media.
Desired outcome: fix the air conditioners.
Capital One
-
Mobile deposit
My joint account with my daughter #[protected] she is in college and we use this account to make life easy by transferring funds for her gas, grocery, rent etc. She works at a restaurant and on July 30th she found a few checks (9) total that she wanted to make sure had been deposited. She has tried to deposit a check before that had already been deposited and the mobile app will immediately tell you this has already been deposited. This day it did not. It resulted in her account being frozen. She called to try to resolve the problem and instead of just reversing the deposits and opening the account, she was told the account would be closing and she would have to reopen an account with someone else. REALLY! This is how you treat customers? If the app would have worked properly it would never deposit the same checks twice.
Desired outcome: I would have wanted the deposits reversed and the account reopened. She would have never made this mistake again.
Capital One
-
Credit card
Venture visa ending in... 8477
I'm in switzerland right now. This is the second time it happened: I can't go
Into my accounts (visa or savings) when i'm overseas. They want to send me
A code to open it. But it does not work in europe. If it happens one more time
I'm going to cancel both accounts. This never happened with other banks.
Please rush and solve it!

Hugo schneider
[protected]@hotmail.com
Capital One
-
Credit card annual fee
my husbands credit card expired so we requested a replacement card. the request was made by phone and was accepted. we received a statement charging us 59.00 annual fees. then a few days after that we received a letter stating that our request for a new card was denied.
when i called about the denial, the representative stated she could not remove the charge, and that we had to pay it even though we have no access to the credit line. So they are charging us for nothing, and we are stuck paying it or having a delinquency on our credit. How is this even possible?
Desired outcome: we want that charge removed. they denied us a replacement card, we had our balance on that card paid down to zero.
Capital One
-
Capital One / Venture Card Visa benefits
In April 2021 I purchased airline tickets for my wife and I, using the Capital One Venture Card. It has been advertised as the "Best" CC for frequent travelers. Not So anymore. By eliminating Visa Trip Interruption benefits, Visa tells me it is the decision of each bank, you just made the Venture Card worthless to travelers, especially during the airline flight changes of purchased tickets. This is more then a disappointment. I may now suffer financial harm, as American Airlines has informed me the the flight we booked from LAX on 19 September to Madrid, Spain, connecting in Chicago, has changed the schedule. Now, instead of a 90 minute connection time in Chicago, we only have 40 minutes. Even a 10 minute delay of any type will make it impossible to change gates (terminals?) and transferred our checked luggage to the other aircraft. I have contacted the airlines, Capital One, and Visa, all to no affect. I will have to pay penalties to change to an earlier flight out of LAX in order to have a reasonable connection time at Chicago.
Desired outcome: Assist in getting an earlier American Airlines flight without paying a penalty.
Capital One
-
Savings account - customer service incompetence
They constantly bombard you with junk mail to buy more stuff, sign up for a card, etc. Phone support was a joke. I called 4 times over 3 weeks to get an external account linked. They screwed it up every time. The linking bank even told them what they needed to do and they still managed to fail. I've had enough of these idiots and will be moving my money to a local bank with functioning humans.
Desired outcome: Never deal with them again.
Capital One
-
Personal credit card
In June of 2021, I logged into my acccount. Paid off the balance showing (in addition the account had been closed a month ago or so.

In July, is shows an interest charge of $29.32 Why I wonder, since balance was paid off. I contact Cap One and am told interest is for previous month, blah blah blah.

If ;you see your total balance owed, there not should be one snuck in later

Bait and switch?

O will never deel with these blood suckers again. Blood suckers indeed!
Desired outcome: Refund of paid interest charge of $29.4332.
Capital One
-
poor customer service
I have had a capital one credit card for years. When I called to get access to my account and explained that my wife had died in April of 2021 and I did not know the password to enter my account the representative was very rude and condescending. All I wanted to do was pay my bill. and being treated in this way even though the card is in my name and I provided all the information i.e.. social security number, address, phone etc. was very disrespectful, therefore I paid the total amount due $35.00 approximately and cancelled my card. I feel capital one owes me at the least an apology as I was a loyal customer for years and kept my account current . My reward from capital one was to lower my credit rating 20 points. is this the way you trust all of your customers. My card number was [protected]
Desired outcome: response
Capital One
-
Holding rightfully funds that I proved information were mines
As like many other businesses owners I received a paycheck protection loan, and they froze my account, they requested documents to prove my business was official, I sent them in that same week. June 8th, 2021 I called back July 8th 2021 and they stated they never received them, so I asked them to just send my funds back to my lender and close my account because at this point I'm dealing with a hardship. They have not done anything and my funds are still on hold in an active account that they said I can't close until they are done investigating
Desired outcome: Release my funds
Capital One
-
Poor Customer Service
July 22, 2021

It is obvious that Capital One has a computer that generates mostly everything for them and it is very difficult to speak to "HUMAN". I have had this card for over 2.5 years and every time I request an "online" increase it shoots me down. I have an outstanding credit score and credit card payment history. This card is my oldest account and I keep getting denied for increase by computer. The customer service for Capital One is horrible (my other credit card companies have a better reputation). It is very frustrating as my other cards have a much higher credit line and it discourages me to even bother keeping this card and referring anyone to use this company.
Desired outcome: Real response not a generic response and be able to talk to an actual person!
This review was chosen algorithmically as the most valued customer feedback.
I have been a customer at capital one for many years. They offer nothing ever to help their customers. I was charged $30.00 for a copy of my six month statements. I was never told I could e-mail my statements online. I do have a computer. I called and was told I could get the fee waived. I traveled all the way there and the teller would not waive the...
Read full review of Capital One
Capital One
-
Capital One Credit Card
I was 30 days late because I had two Capital One credit cards and mistakenly kept making payments on the one card and not the other. I called Capital One and asked that they make an allowance for this oversight, as I have never missed a payment on any credit card in the past five years. The answer from Capital One was a resounding NO!. Note: This is a company that has the highest rate of suing their card holders, by FAR. Missed two payments, told them I would pay any amount they wanted to bring the account current, and asked that they rescind the late payment penalty. Again, their reply, No, no, no. I couldn't cancel that card fast enough. Took a hit on my credit score. Who cares. It shows one late payment of 30 days, and 300 "ok" payments on every other card. Don't be fooled by the cutesy, "What's in your wallet" commercial. I'd say it's more like, "I WANT what's in your wallet".
Capital One
-
credit card fees
I have been unemployed since covid started. My husband is on social security which doesn't even pay our bills. I spoke with Patricia id#xrd710 a supervisor who would not give me her manager. My husband Robert stirpe has called numerous times and they never offered the reset program until July of this year. I requested the late fees for previous months which we would of qualified for the program to be credited to help us out. We are trying everything to rectify our situation as a good client. His social security # is [protected] he is the primary car holder. Patricia said she had a manager and would not even transfer me to them. She said there is nothing she could do. Was not helpful to individuals that are struggling to survive after all this pandemic. I wasn't asking for my debt to be resolved but to credit me for fees that i would not had to pay if my husband was offered the program. We finally call today 7/15/21 and they offered the program which is appreciated but as an institution who truly makes more than enough on customers to help out an individual who is truly trying to do the right thing until there situation changes would of been the right thing to do. Please if there is anyway you can help out with the previous late fees it would help out our situation. Thank you Deirdre and Robert stirpe
Desired outcome: late fees waived for months qualified for the reset program
Capital One
-
Allow levy against my account although my funds were under protective class
I am on social security, and social security is a class that is protected from levy and although the IRS informed the bank and sent them a letter that if my funds were Social Security it is protected and could not be levy, Capitol One Bank stated they would allow levy and does not honor the protective class they only honor levys and do not make a difference, therefore they took out $503.00 and funds and also charged me money for having to process payment to IRS Levy
Desired outcome: Would like my full Fund Of my Social Security Refund back into my account and the fees the bank took out to process
I was told by IRS, that they could not stop the Levy but however the bank should not take any funds out of my account because they should know that Social Security is protected and should not be levied the representative stated also they do not know what funds are in the bank account therefore, it's up to the Banks to adhere to the laws of protected class funds such as Social Security.

The Bank Representative at Capitol One Bank stated to his knowledge there is not correct and only a cancellation of levy can be honored and therefore my funds are not protected under any law
We are here to help
16 years' experience in successful complaint resolution
Each complaint is handled individually by highly qualified experts
Honest and unbiased reviews
Last but not least, all our services are absolutely free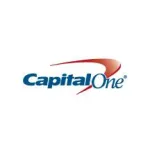 Capital One contacts